When Adam and I got married, we had the most amazing wedding cake: amaretto cake with raspberry filling and a vanilla buttercream icing. It was, hands down, the best cake I ever tasted. We knew we were supposed to wait a whole year to eat the topper, but we couldn't wait that long. The entire cake was gone in a week! Don't judge.
I searched high and low for the recipe, but haven't been able to find it anywhere. This lemon amaretto cake recipe by Paula Deen was the closest thing I found, so I decided I'd give it a go! And what better excuse to make a DIY Cake Plate to display your beautiful and delicious cake? Instead of the meringue icing that goes with that recipe, I tried this Amaretto Buttercream recipe. It was so yummy, but it didn't hold a candle to our life-changing wedding cake ten years ago. Oh, well. The search continues and I'm not mad about it!
Supplies for a DIY Cake Stand
Scrap wood (preferably a hardwood – I used poplar)
I glued up some scrap wood to make it about 13 inches square, then cut out a 12-inch circle with a jigsaw. Can you believe this is poplar? It looks like black walnut! So drool-worthy.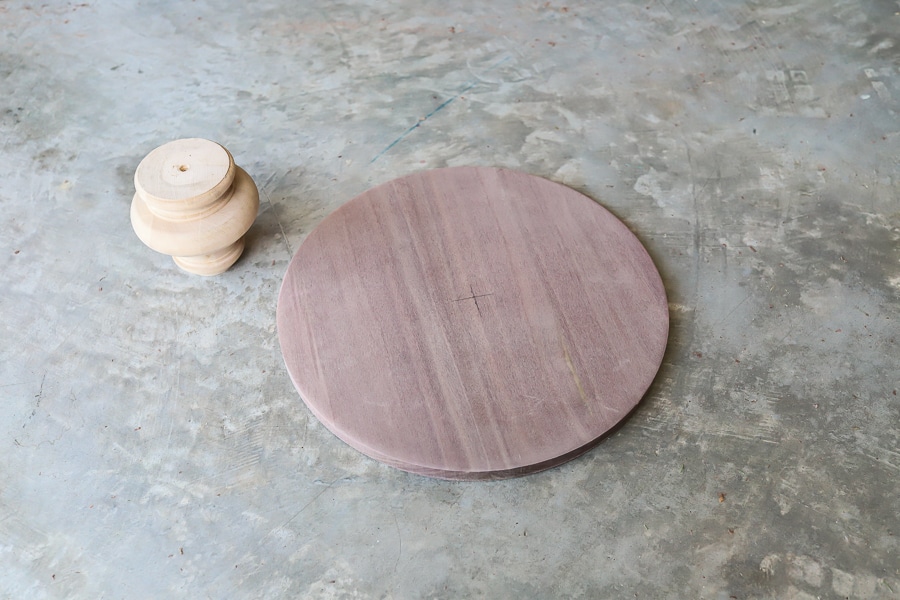 I removed the hanger bolt from the bun foot with a pair of pliers. Just twist it until you back it out. And because the bun foot is pine (?), I used this stain to stain it to match the poplar. Close enough.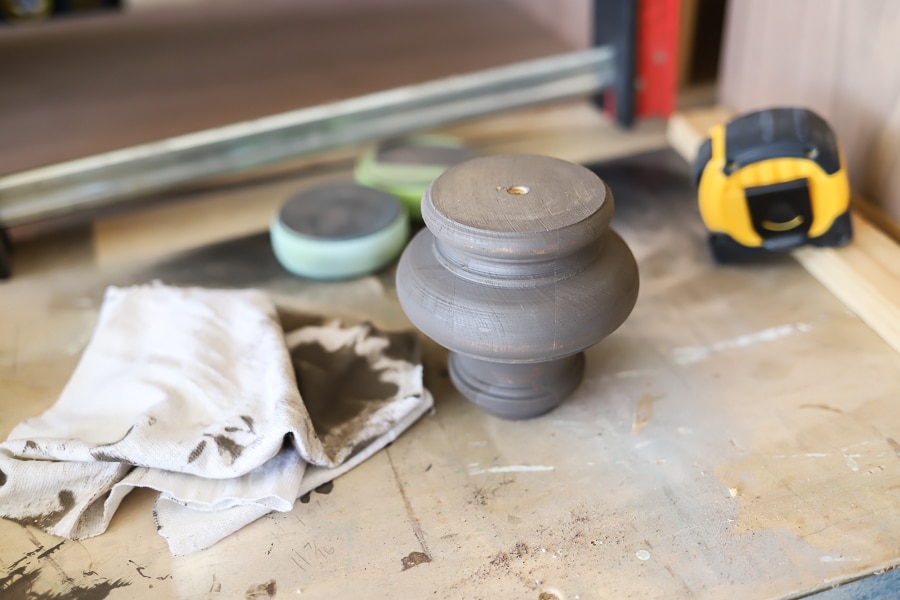 While the stain was drying, I set up my Inventables XCarve 3D carving machine and carved "Let Them Eat Cake" on the cake plate. Then, I applied some glue to the bun foot and centered it over the cake plate. I weighted it down with some heavy books and let the glue dry.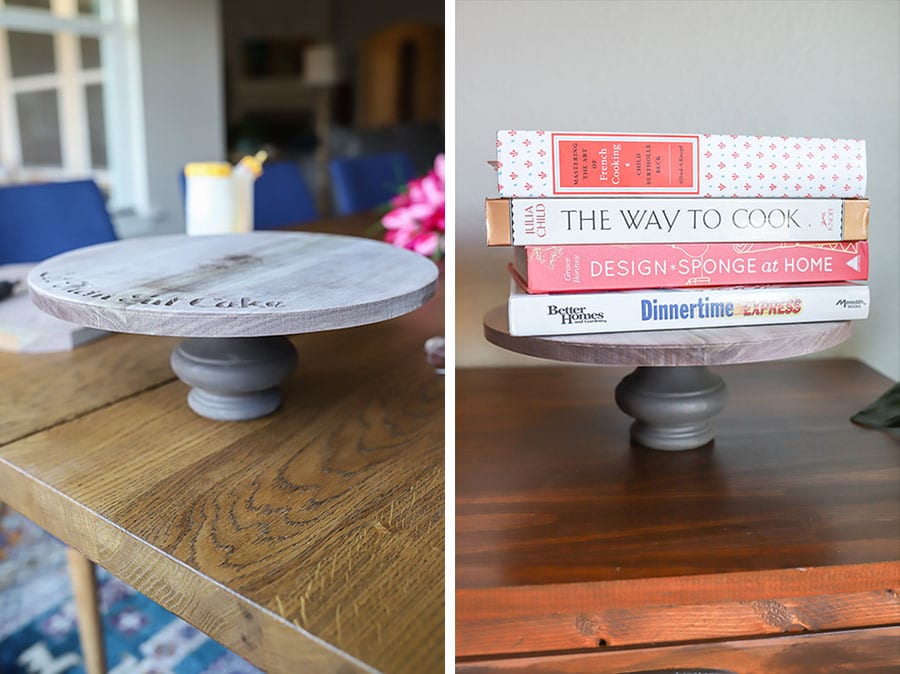 Finally, I finished the entire thing with a food-safe finish. This finish is my favorite.
That's it! Easiest DIY cake plate ever, right?!
And now, let us eat cake!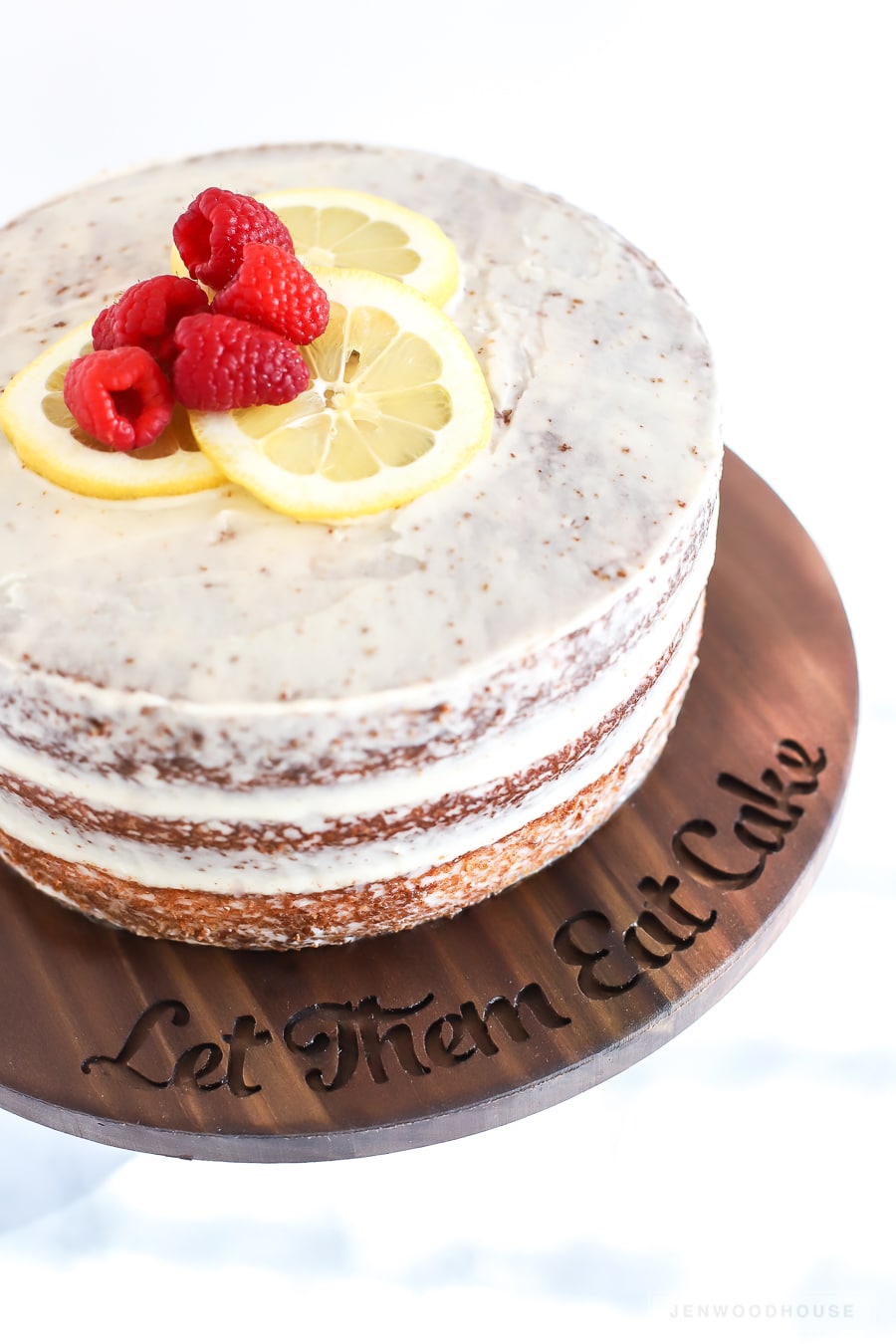 *This post contains affiliate links. To read my full disclosure policy, please click here.