Okay, so this is a GAME CHANGER, you guys. I just wrote my very own DIY plans for the FIRST.TIME.EVER. All thanks to my dear, sweet friend, Ana White.
Remember this two-tiered foyer console I built for my parents?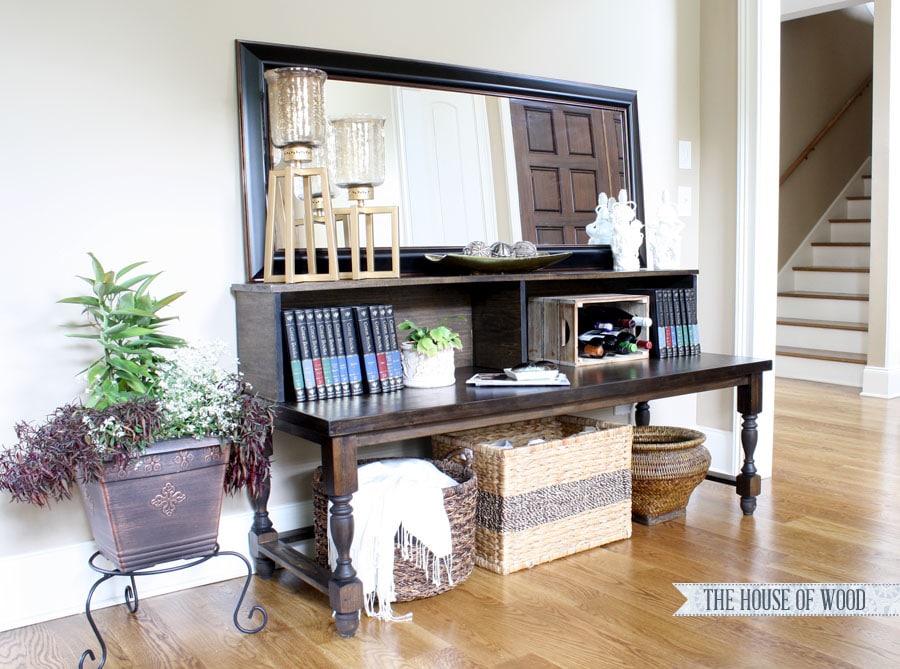 Well, I'd entered it into a contest The Home Depot was running and it WON! The prize included a trip for two to Ana's DIH Workshop held at The Home Depot in San Diego! I know. Shut the front door, right? God just keeps pouring on the blessings. Unbelievable.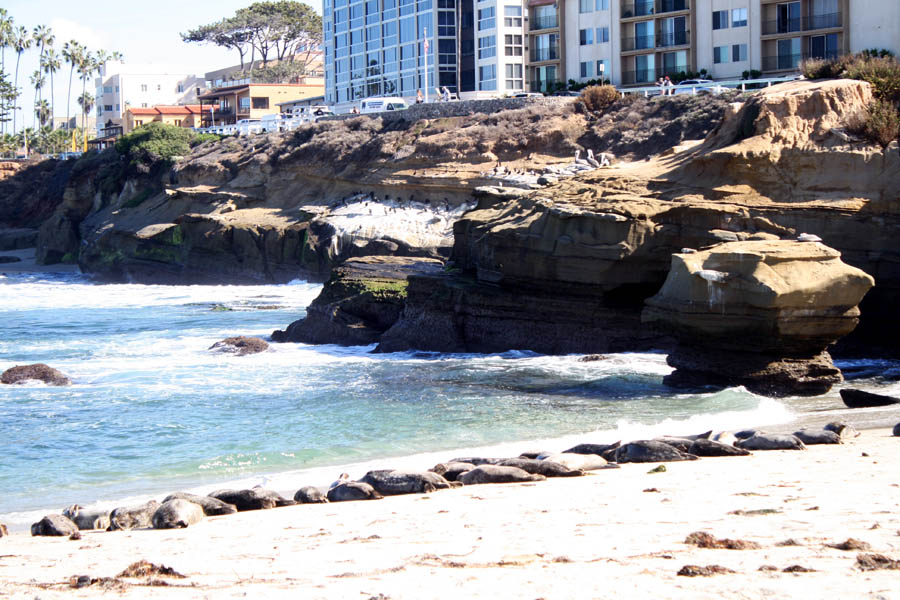 Last week, Adam and I spent four days hanging out with Ana and her lovely family in San Diego. After almost five years of collaborating and being online friends, Ana and I finally met in person! She is so kind, generous, and real. And look at that Grace. She kept us laughing the whole time. And that sweet baby boy is the happiest, smiliest baby ever. Such a joy. Even our husbands hit it off. We all had such a great time.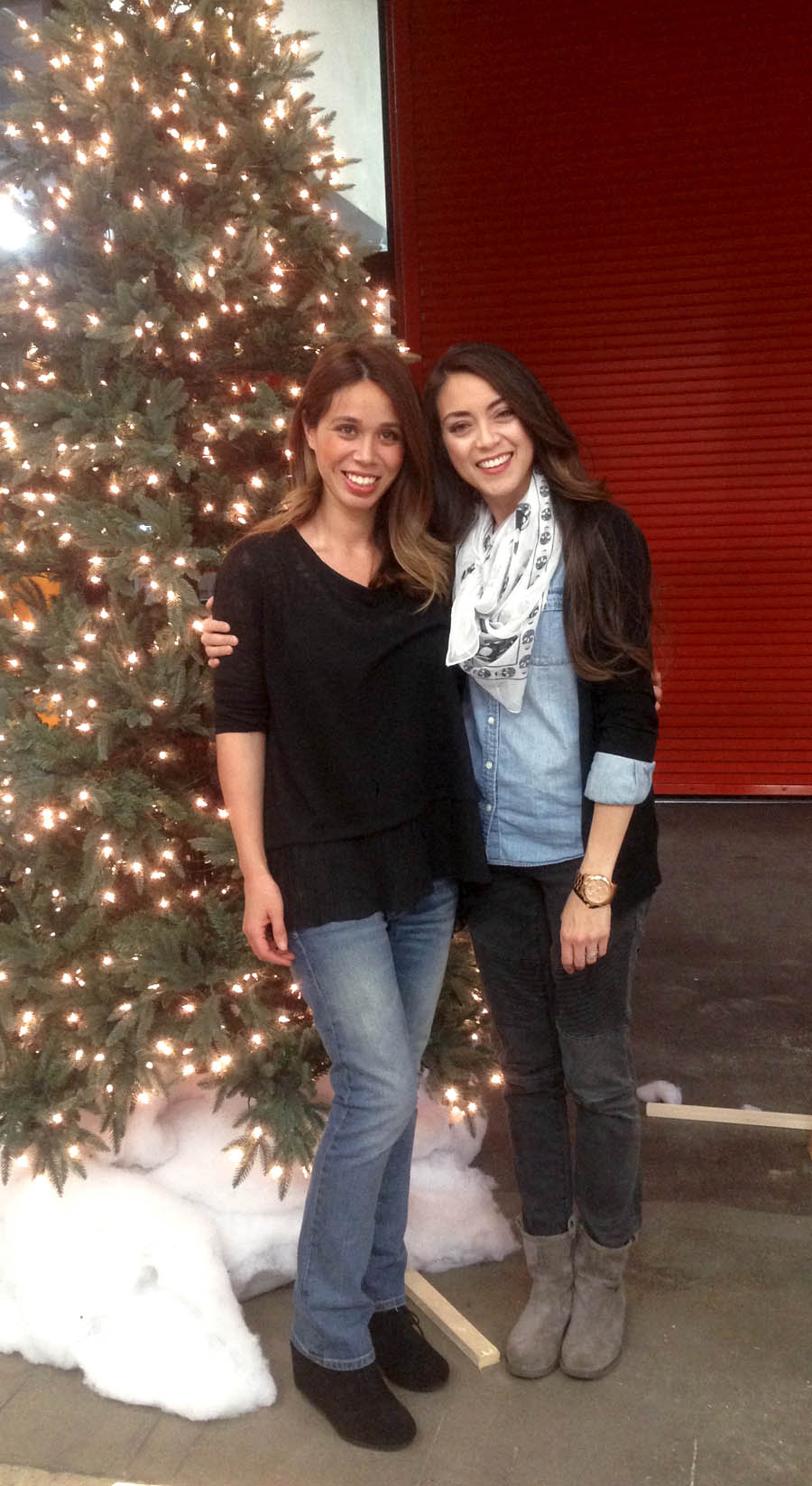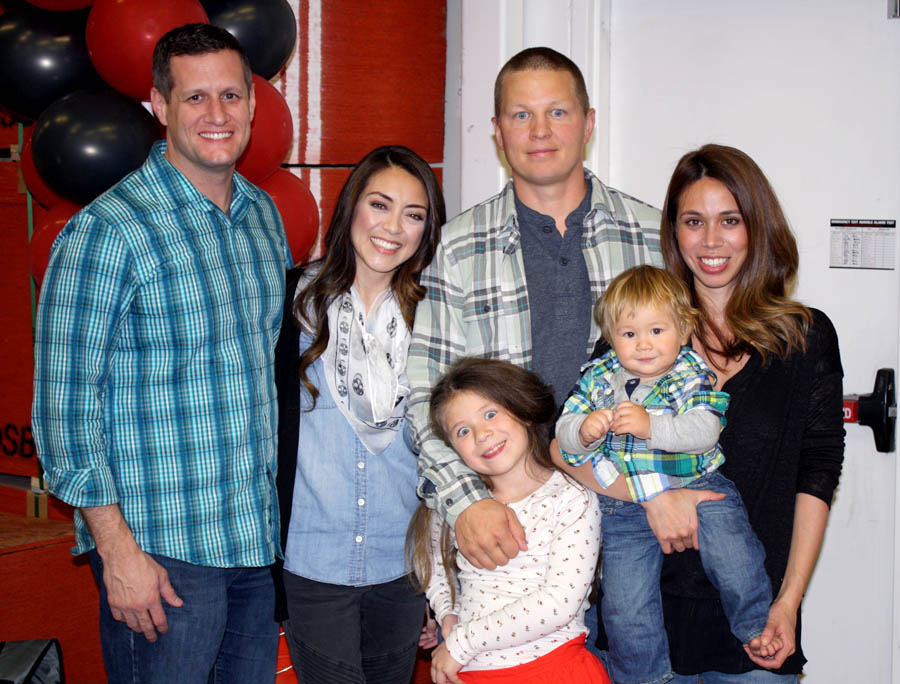 Here we are with our sweet Home Depot friends, Cody and Whitney. Whitney and I first met at The Haven Conference in Atlanta last summer. It was so good to see her again, even if it was for just a short time.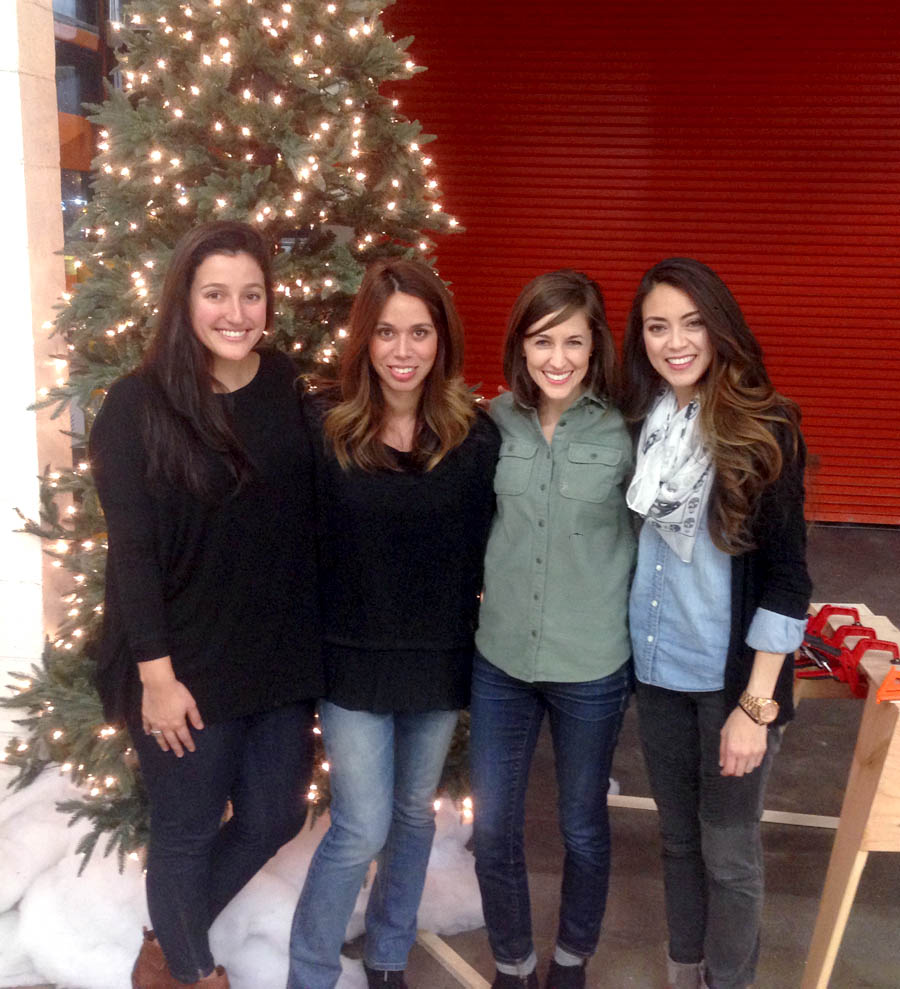 The workshop was so much fun! Ana designed this lighted JOY marquee and taught folks how to make their own. The workshop was hands-on and interactive – there were plenty of enthusiastic volunteers who came up and worked the power tools!
If you'd like to make your own holiday lighted marquee, the plans are here, complete with video tutorials.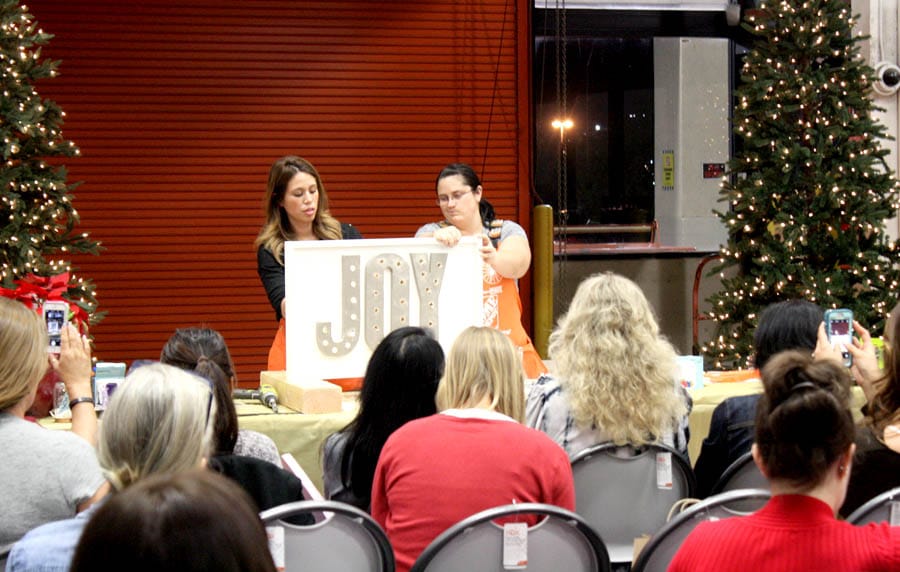 Before the workshop, Ana spent a few hours patiently teaching me how to use Google Sketchup. If you aren't familiar with this program, basically it's a free program that allows you to draw in 3D. I am totally addicted, now that I know how to use it. I spent the entire flight home playing around with it and wrote my very first plan! It's nothing fancy, but I'm super excited, I just couldn't wait to share it with you.
YOU CAN DOWNLOAD THE PLANS FOR THE DRESSER HERE.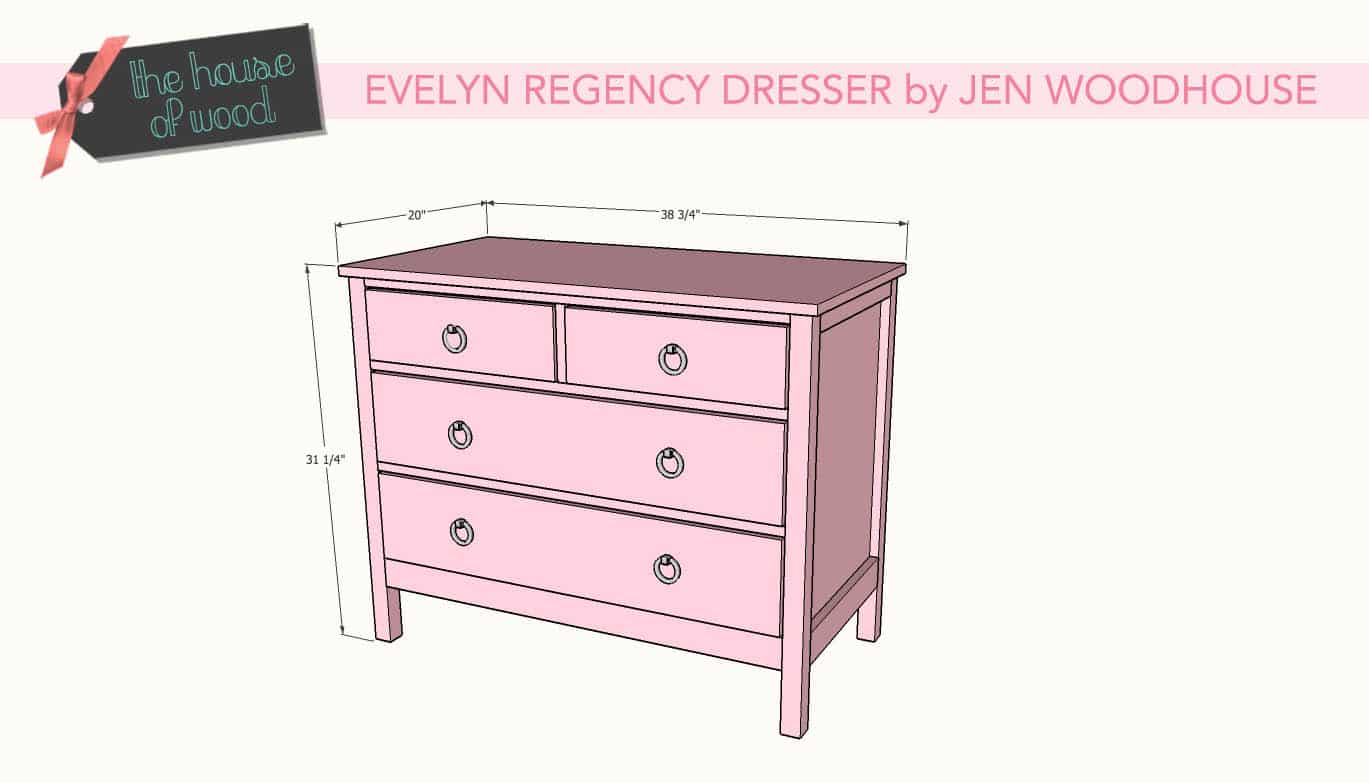 As much as I double-, triple-, and quadruple-checked all the steps and measurements, I haven't physically built this piece myself yet, so I apologize in advance if there are any errors. I hope to build this very soon, though. My daughter's IKEA Malm dresser is on its last leg. If you'd like to take a stab at it and build it yourself, I would love for you to let me know how the plans worked out for you!
Like I said, I am now a Sketchup addict. I couldn't stop at just one plan. I created another one for a matching extra-wide dresser!
YOU CAN DOWNLOAD THE PLANS FOR THE EXTRA-WIDE DRESSER HERE.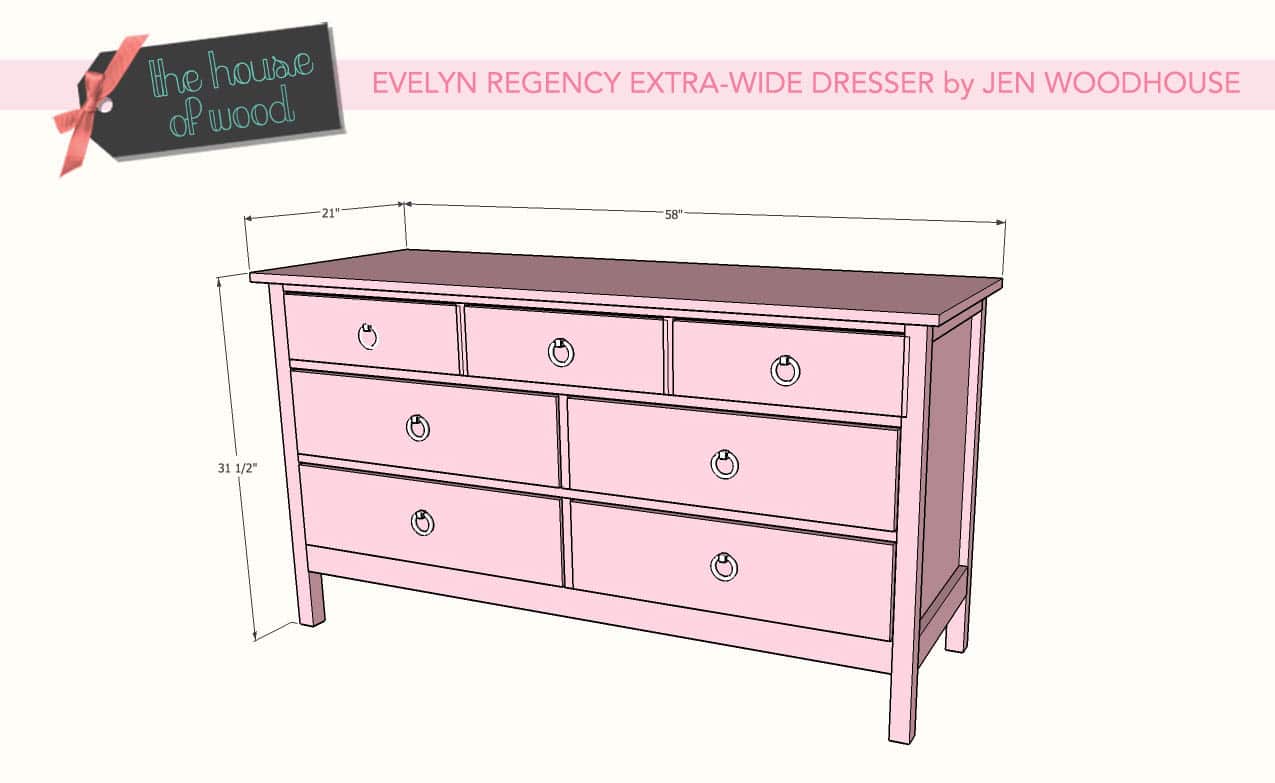 Again, if you build either one of these dressers, please let me know how it works out for you and if I need to correct any errors. I'm so excited to build these dressers myself, but unfortunately, Winter is holding me hostage in my warm and comfortable 69º home. Yes, I know what you're thinking: if Ana can build a freakin' house in ALASKA, I should be able to withstand a 20º garage, right? Wrong. I am such a pansy. So until the temps rise above 40º, you'll find me snuggled up on the couch with my laptop, drawing up new plans to my heart's content.
Thanks for stopping by! Hope you have a wonderful Thanksgiving holiday!