Happy Friday, House of Wood friends! It's Maritza from Maritza Lisa and today I wanted to share this DIY Floral Envelope And Tag Set with you so that you can make and send these out to loved ones this spring!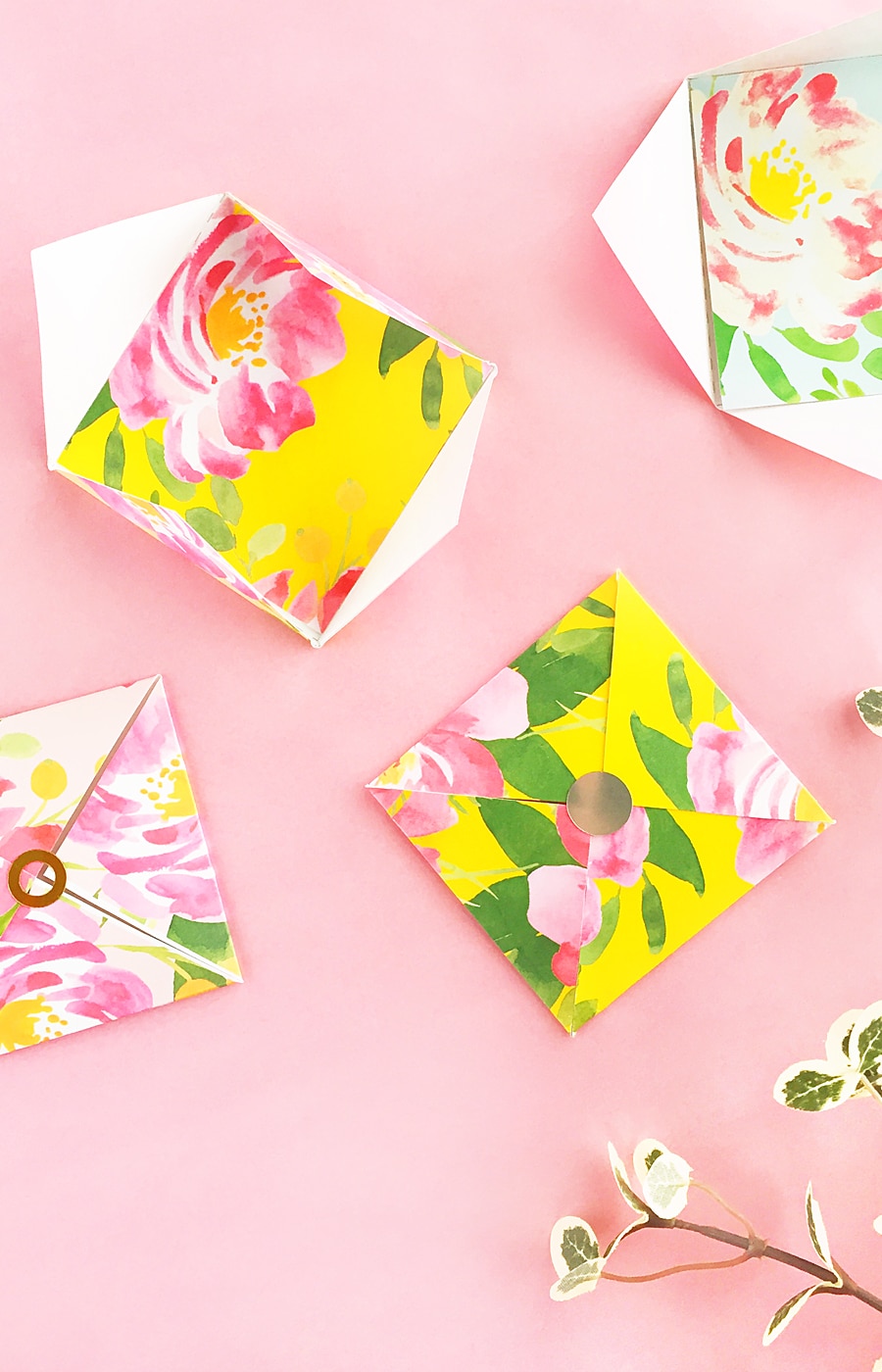 These floral tags and envelopes are perfect for Mother's Day too. I've made a little template for you to download so that this will be a quick and easy DIY you can make this weekend – so, shall we?
Supplies
Printer
Floral patterned cardstock
Scissors
Gold or silver stickers
If you are making your own floral pattern, you will also need
Graphic software (I used Silhouette Studio – there is a free version)
Floral .png images (I got mine on Creative Market)
How to make your own patterned paper
In your graphic software create a large rectangle (8.5 x 11 in) and fill with color
Add your floral .png images on top of your rectangle
Resize, replicate and arrange the images into a pattern
Send to print on cardstock
How to make the envelope and tag set
Feed your patterned cardstock into your printer so that the blank side will be printed on
Open the envelope and tag set template
Send to print on the patterned cardstock
Using your scissors, cut along the solid lines and fold along the dashed lines
Fill out your tag and place in the envelope
Seal with gold or silver sticker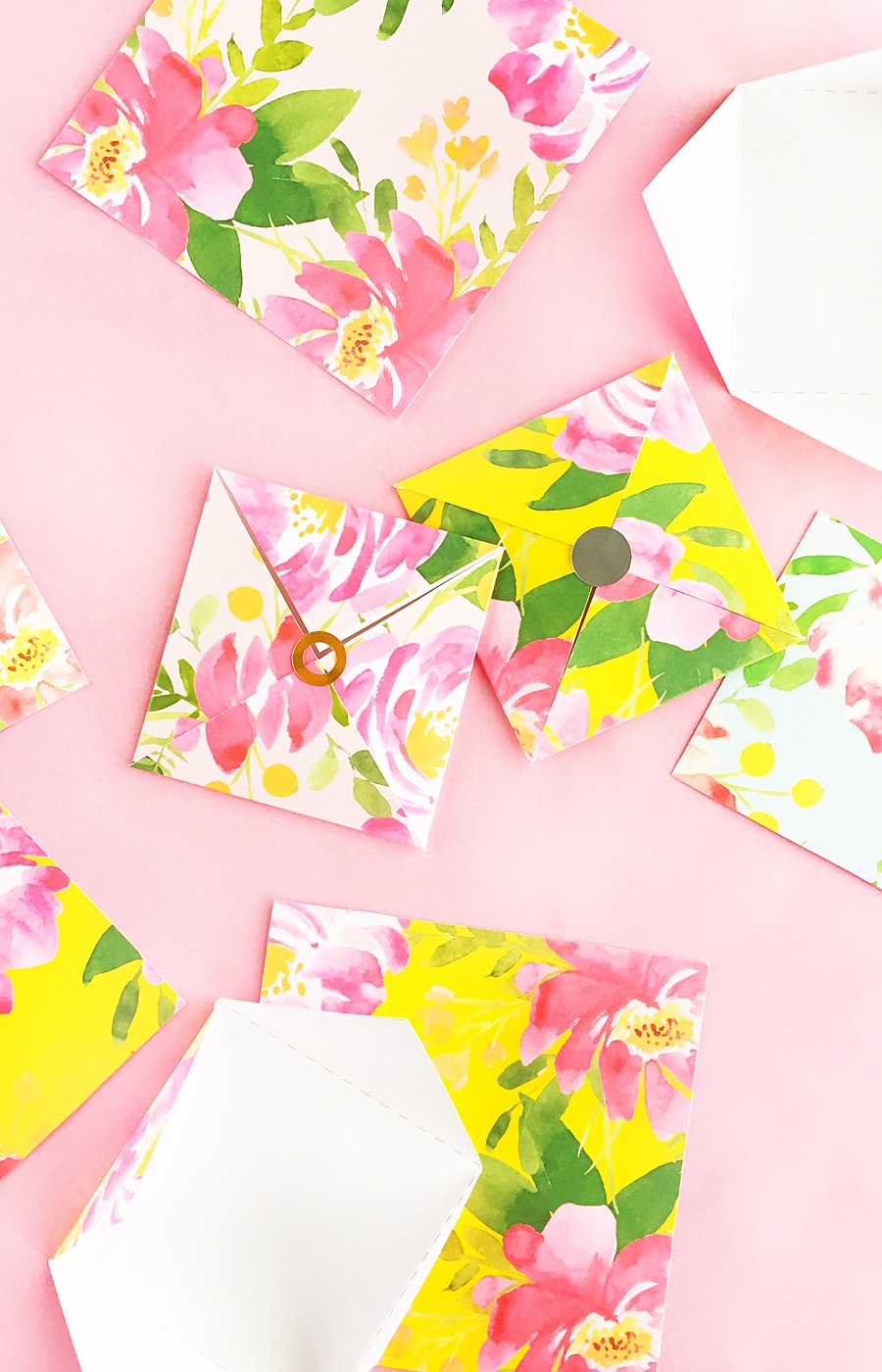 Pretty, right? Make as many as you like and send these little gems with pretty packages this spring and summer. The beauty of making your own designs is that you can change the backgrounds, florals, and patterns all year long! Thanks so much for reading and making with me – I can't wait to hear how your pretty floral envelope and tag set turns out!