It seems like I've been on a jewelry organizing kick lately. Did you see my last couple of DIY projects: my jewelry hangers and marble tray? And to add to my jewelry display, I made this cute monogrammed jewelry box. Okay, I didn't actually make it. I mean, I didn't go all Walter White on you and mix up some acrylic. That would be ridiculous. By 'made,' I mean 'personalized.' But let's not split hairs.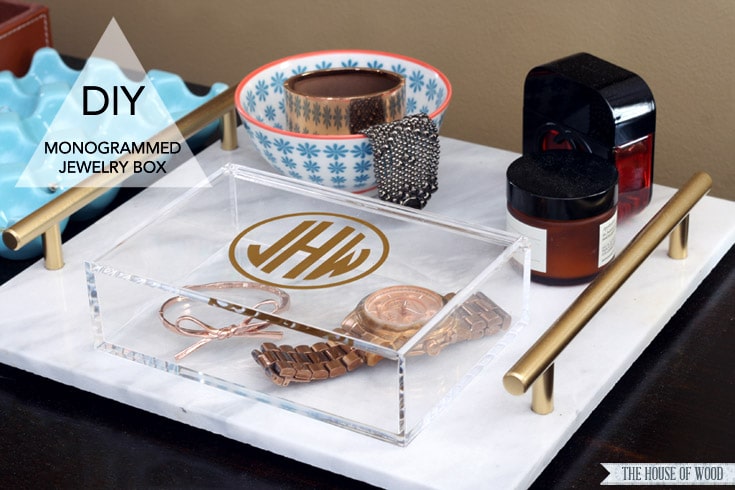 *This post contains affiliate links. To read my full disclosure policy, click here.
I bought this acrylic box and used my Silhouette Cameo for this fast and simple project. After downloading the circle monogram font, I fired up the design program on my computer and created the monogram. Then I used gold adhesive vinyl – I prefer the Oracal 651 kind – don't use the Silhouette brand. That crap never seems to work well for me.
I fed the vinyl into my Cameo (I prefer using the cutting mat whenever possible) and let it do its magic.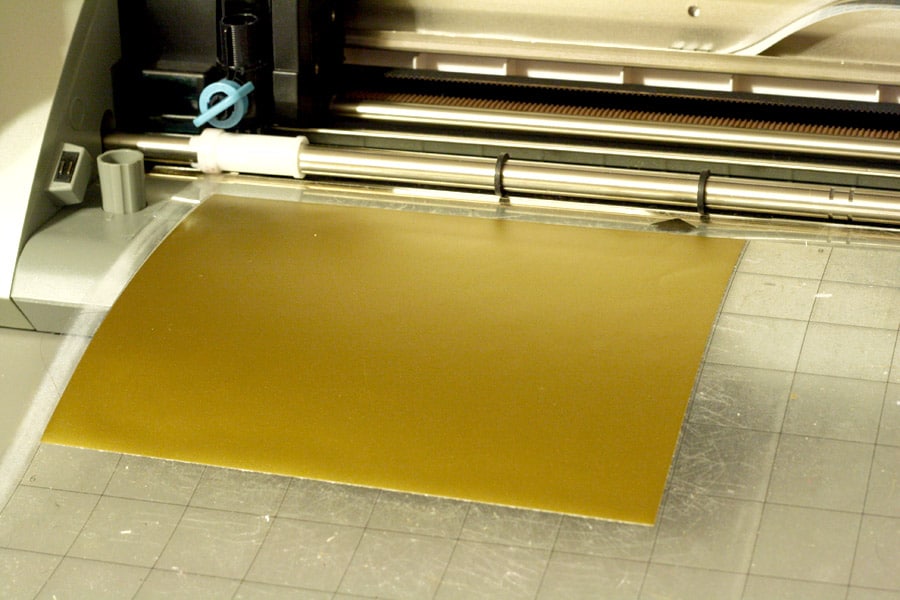 Here's how it came out after being cut: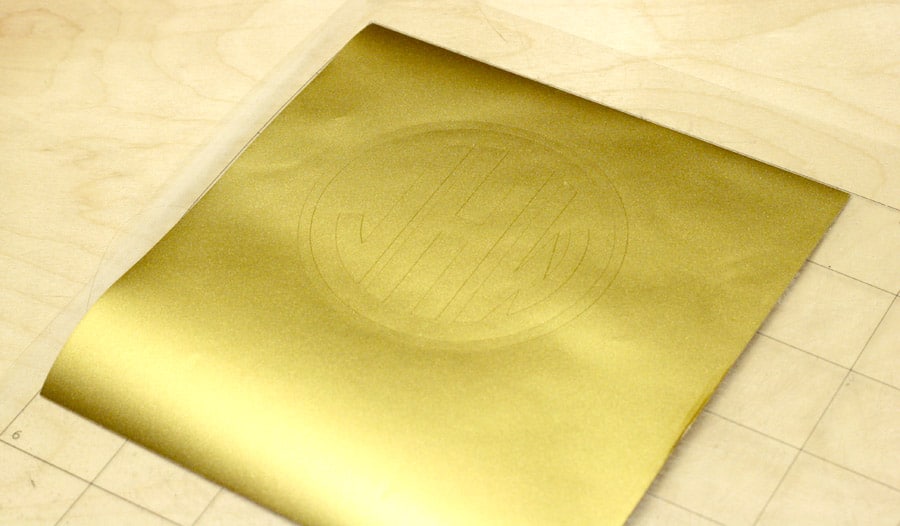 Then I "weeded" (fancy word for 'removed parts of the design') away the parts of the monogram that I didn't need: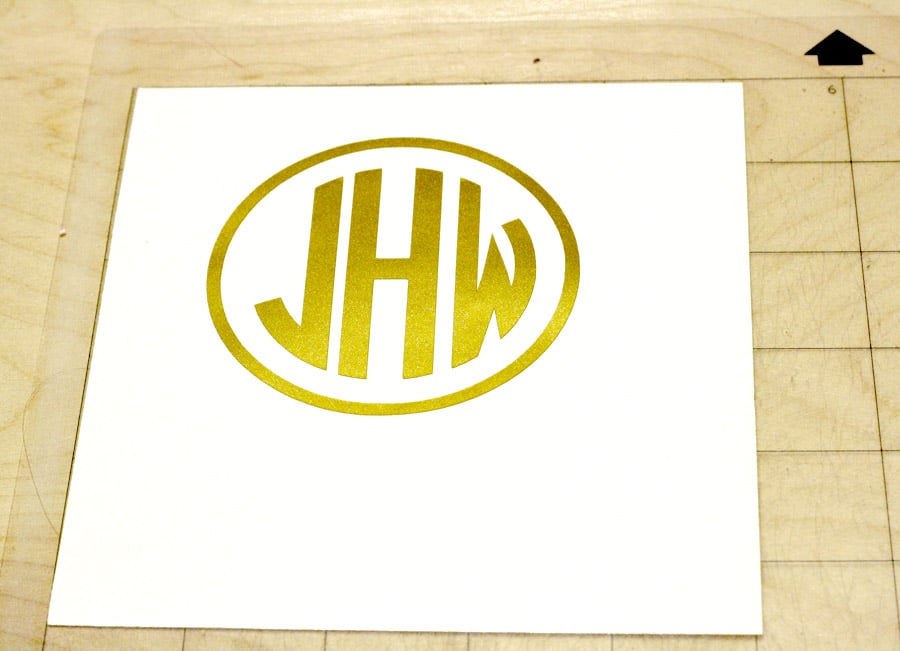 Then I used this stuff called 'transfer paper' – basically it just transfers your design from one place to another. If you were to peel off the monogram as is, you'd be hard-pressed to get it to stick properly, aligned, and not wrinkled and all that jazz. The transfer paper keeps everything neat and precise.
Sometimes, the transfer paper is too sticky and I have a hard time getting the design off of it, so I stick the transfer paper onto my shirt or pant leg first, just to get some lint on it, to reduce the stickiness. Then I lined it up and placed it over the design like so: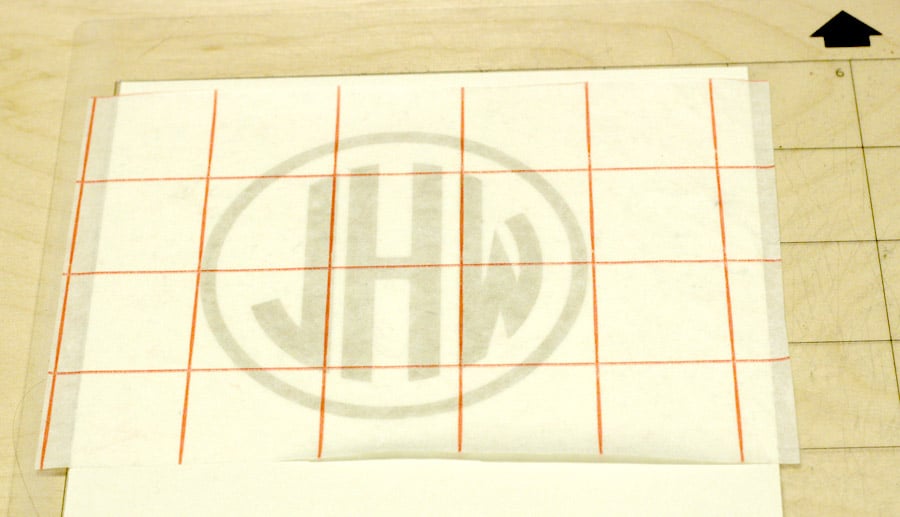 Then I peeled the transfer paper off and the monogram sticks to it, like this: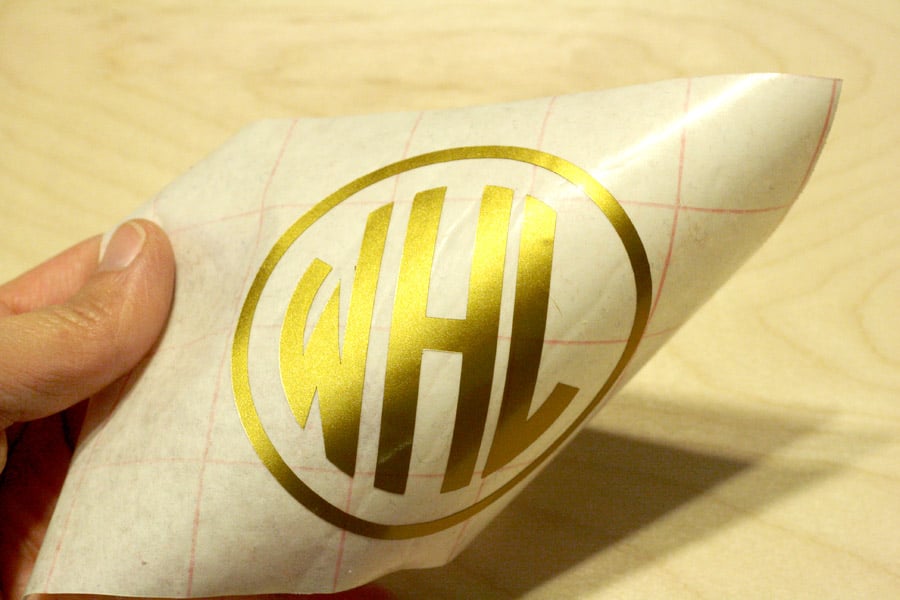 Then I placed it on the jewelry box and pressed it down. I used my driver's license to burnish all the edges so that everything is smooth. Please don't judge my ugly boy hands. My dream of being a hand model was short-lived. Stupid short, square nails. Thanks a lot, Dad.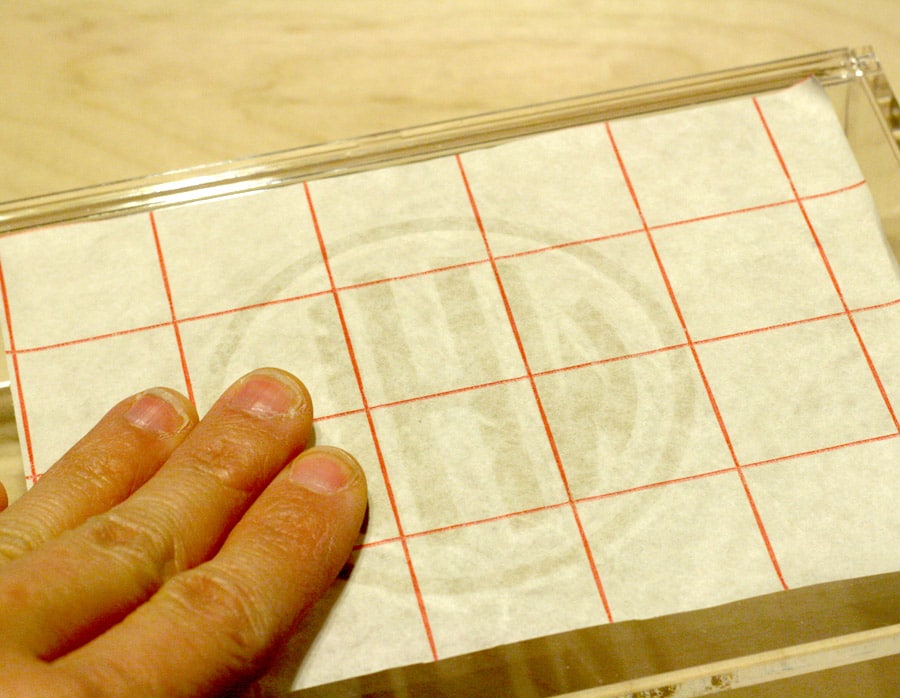 Then I peeled off the transfer paper: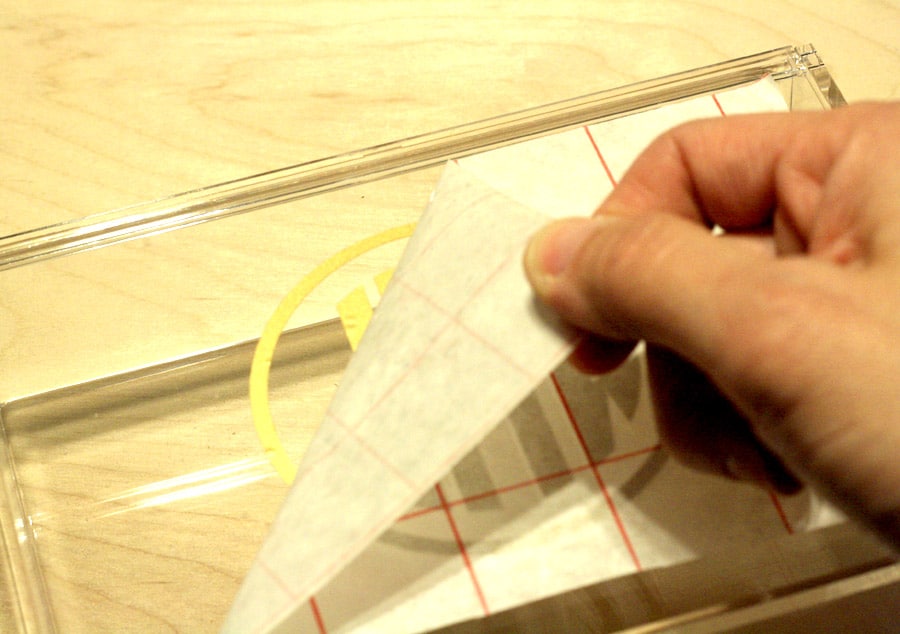 And am left with this: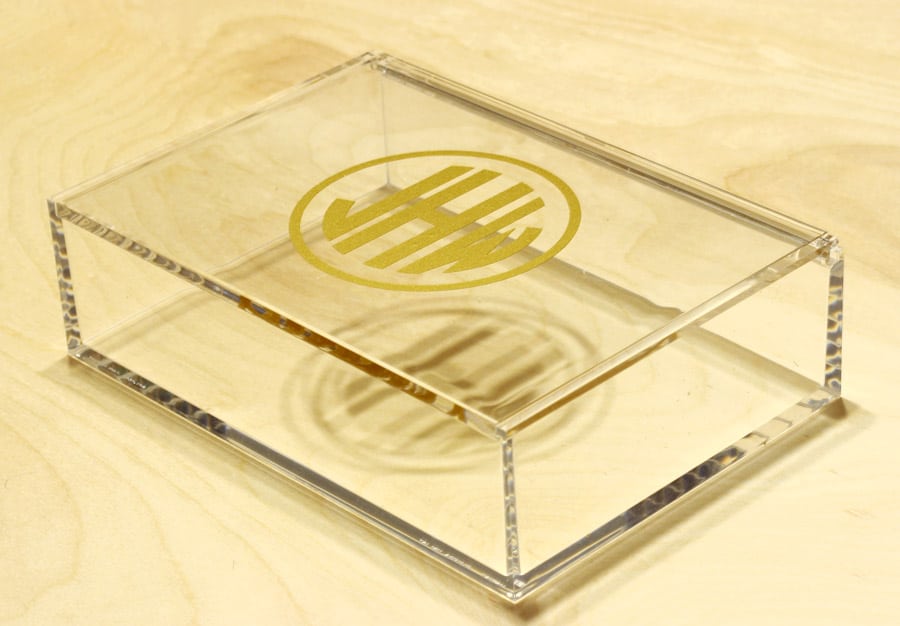 Cute, right? I'm a sucker for monograms. Are you?
Thanks for stopping by, friends! I'd love it if you pinned and shared the image below. Have a great rest of the week!