Do you make New Year's resolutions? Instead of resolutions, I set goals for myself. I find that by setting goals, I can envision a finish line which makes it more attainable in my mind. Resolutions are far too abstract for my brain to comprehend. Goals are concrete. Goals have a target.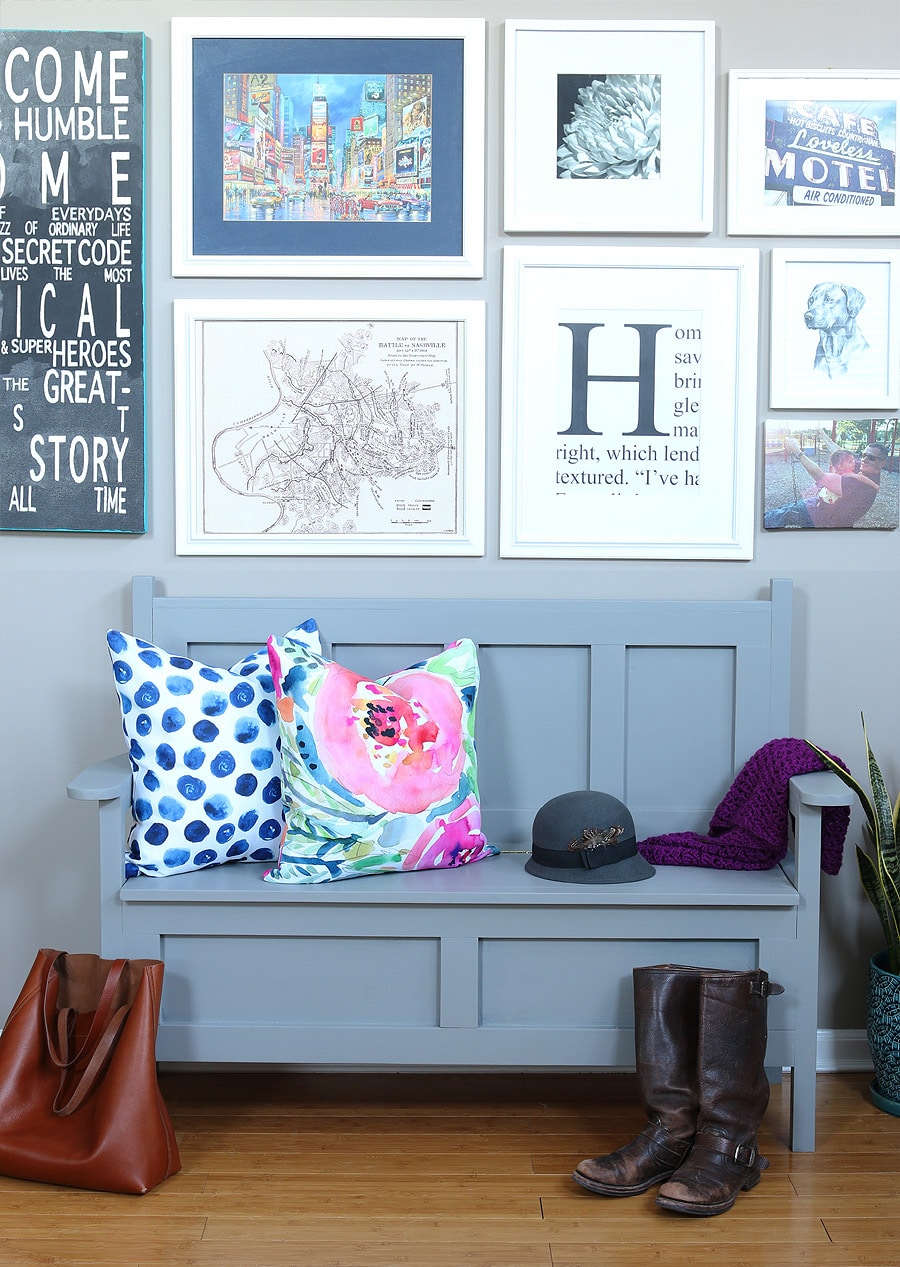 Getting organized is one of my goals this year and with a brand new slate, it's the perfect time to start. I designed and built this DIY storage bench with the new year in mind and am sharing the complete building plans with you today!
But this cute little bench has a not-so-little secret, you guys. Here, let me take all that crap off, so you can actually see this thing:
But wait!
There's more!
Dun dun dunnnnn…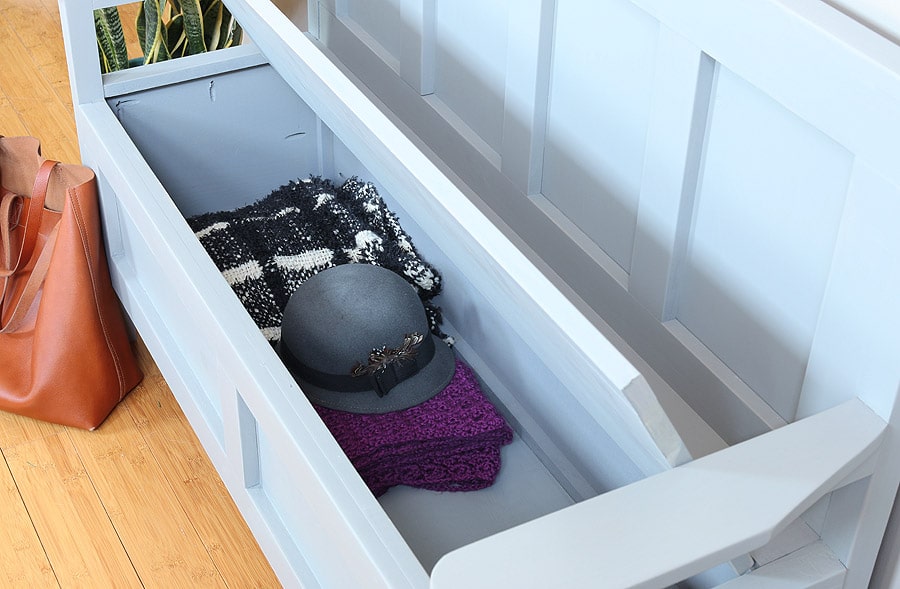 Ta-Da!
She's more than just a pretty face. She has a flip-top seat with plenty of storage space for hats, gloves, scarves, or boots!
If you'd like to build this DIY storage bench for yourself, grab the plans and start building!
*Edit: I added a 1×2 board to the 1×12 seat/lid to create a slight overhang – this is not in the original plans.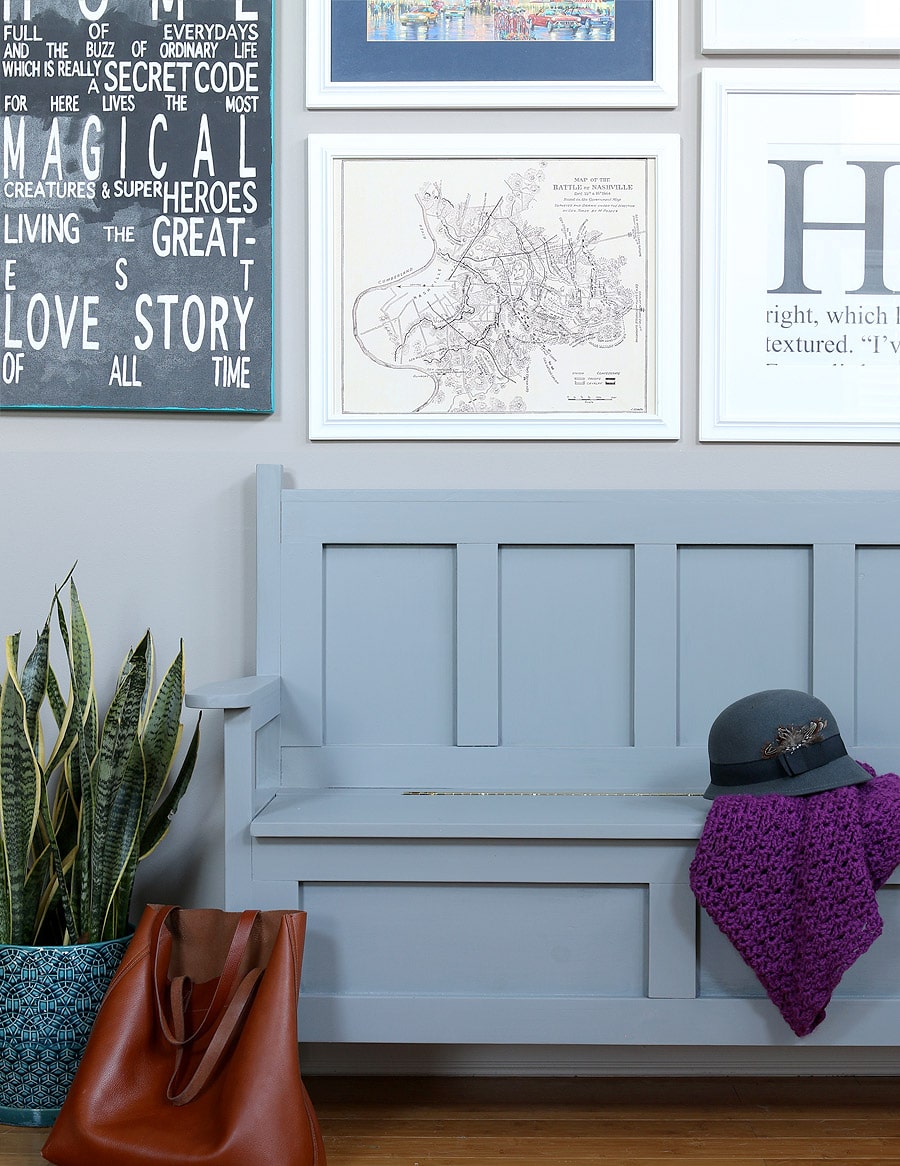 How about you? What are your goals this year? Allow me to add "build Jen's bench" to your list. You're welcome.
Be sure to PIN IT so you don't forget it!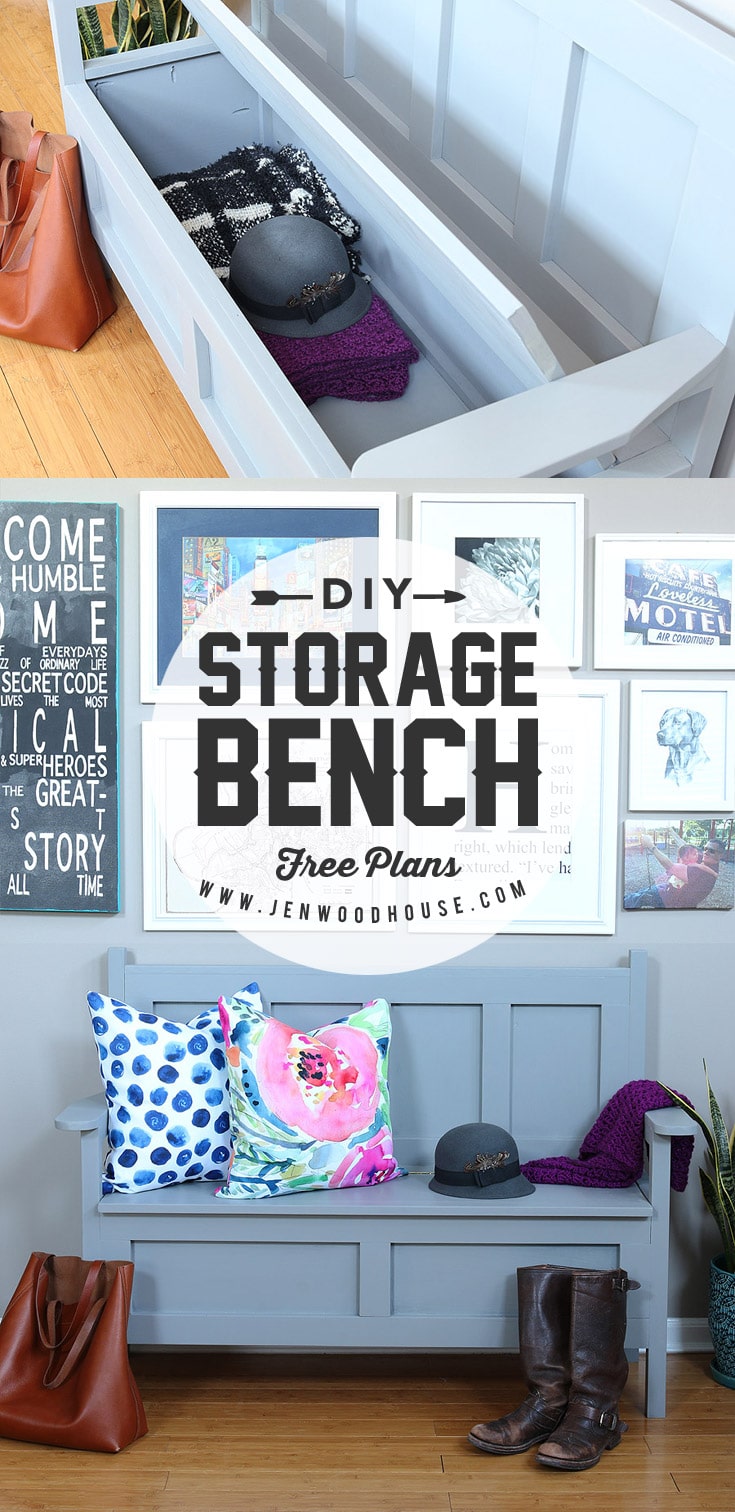 *This post contains affiliate links. To read my full disclosure policy, click here.
Source List: Watercolor Dots Pillow / Watercolor Floral Pillow / Leather Tote / Frye Boots / Planter
Pin for later!