Well, hello! I'm Maritza from Maritza Lisa and I am so, so thrilled to be here and share a few of my fun tutorials with you.
Since we're officially in Valentine's month, I thought these quick and easy DIY Valentine's Postcards would be a perfect project for the weekend. Some of us can't wish a Happy Valentine's to all our loved ones in person, so why not send out some love notes via snail mail? These sweet postcards will be a hit, I promise!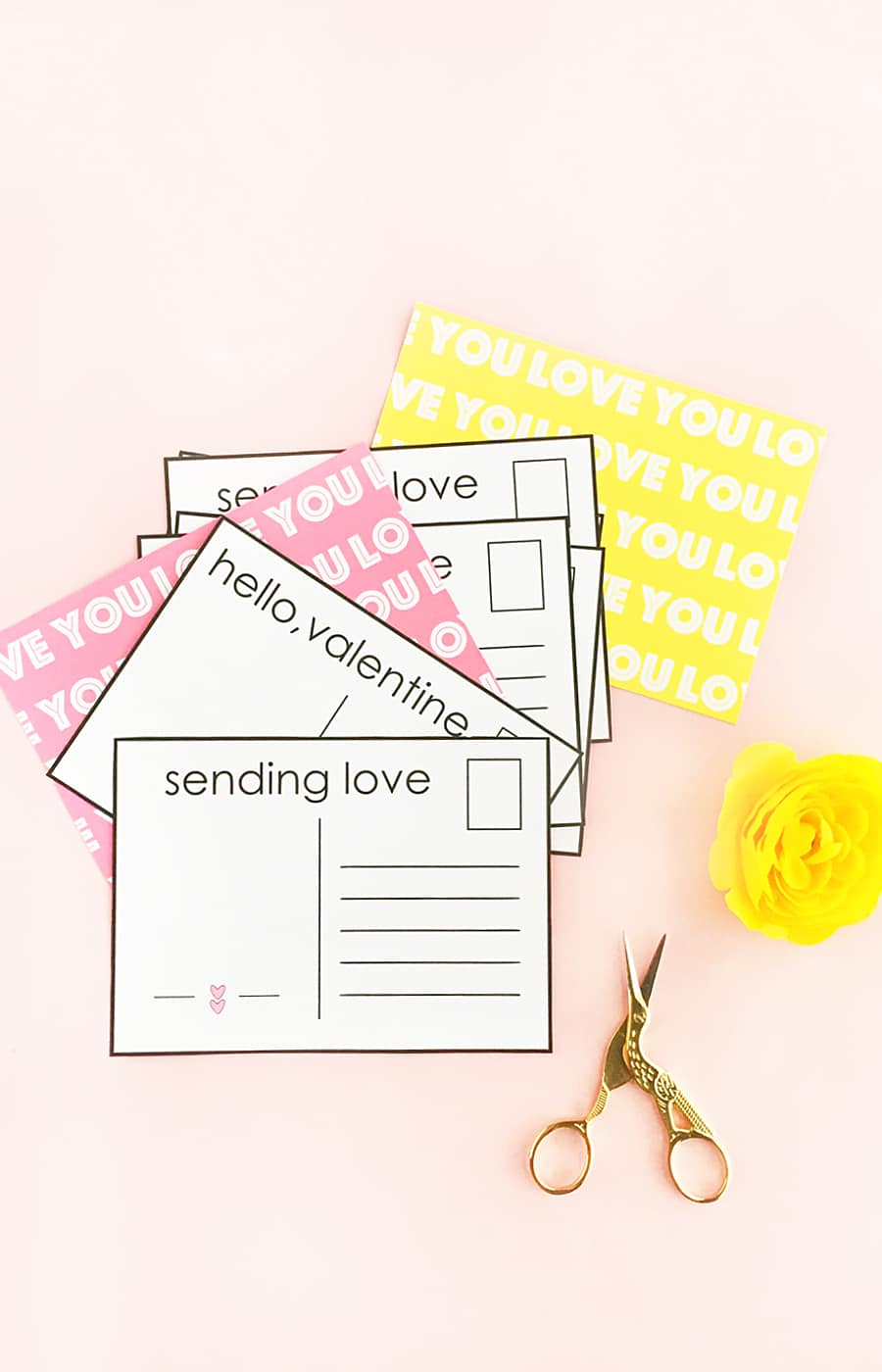 I've linked the template for these DIY Valentine's Postcards for you to use below so that you can print out and send as many as you like. The "Sending Love" one can be used for all occasions!
What you need:
Graphic software
Favorite Font – I used Phosphate
Printer
White or colored cardstock/bristol paper (like cardstock but thicker)
Scissors
Instructions:
Open your graphic software
Type your message in your favorite font (I used "LOVE YOU"), and repeat throughout the printable area to create a pattern
Add color or keep as is to your text or page
Print your patterned text on to your cardstock or bristol paper
Place your patterned cardstock back in your printer in such a way that you will print on the non-patterned side
Now print the postcard template
Cut along the border of each template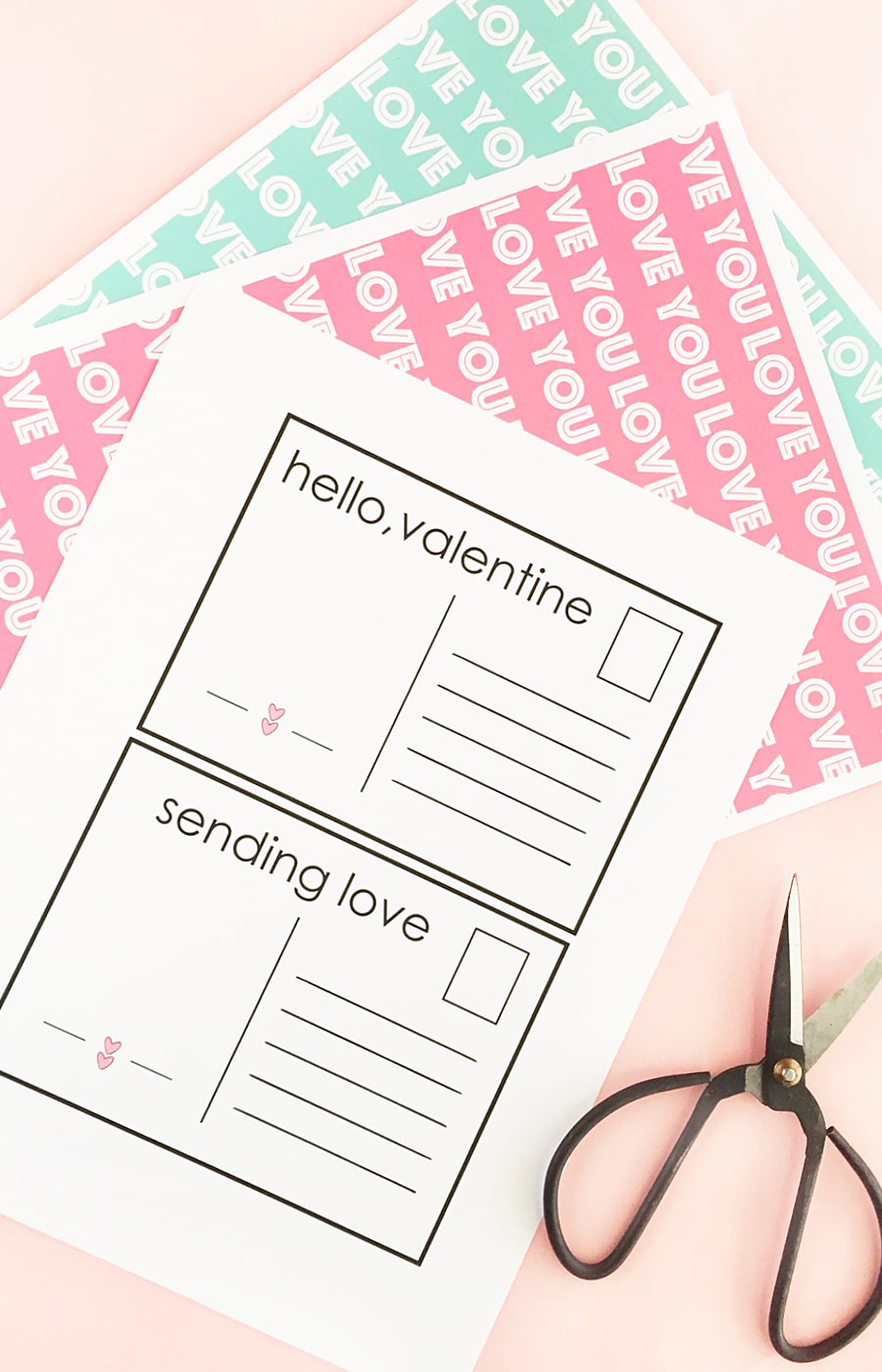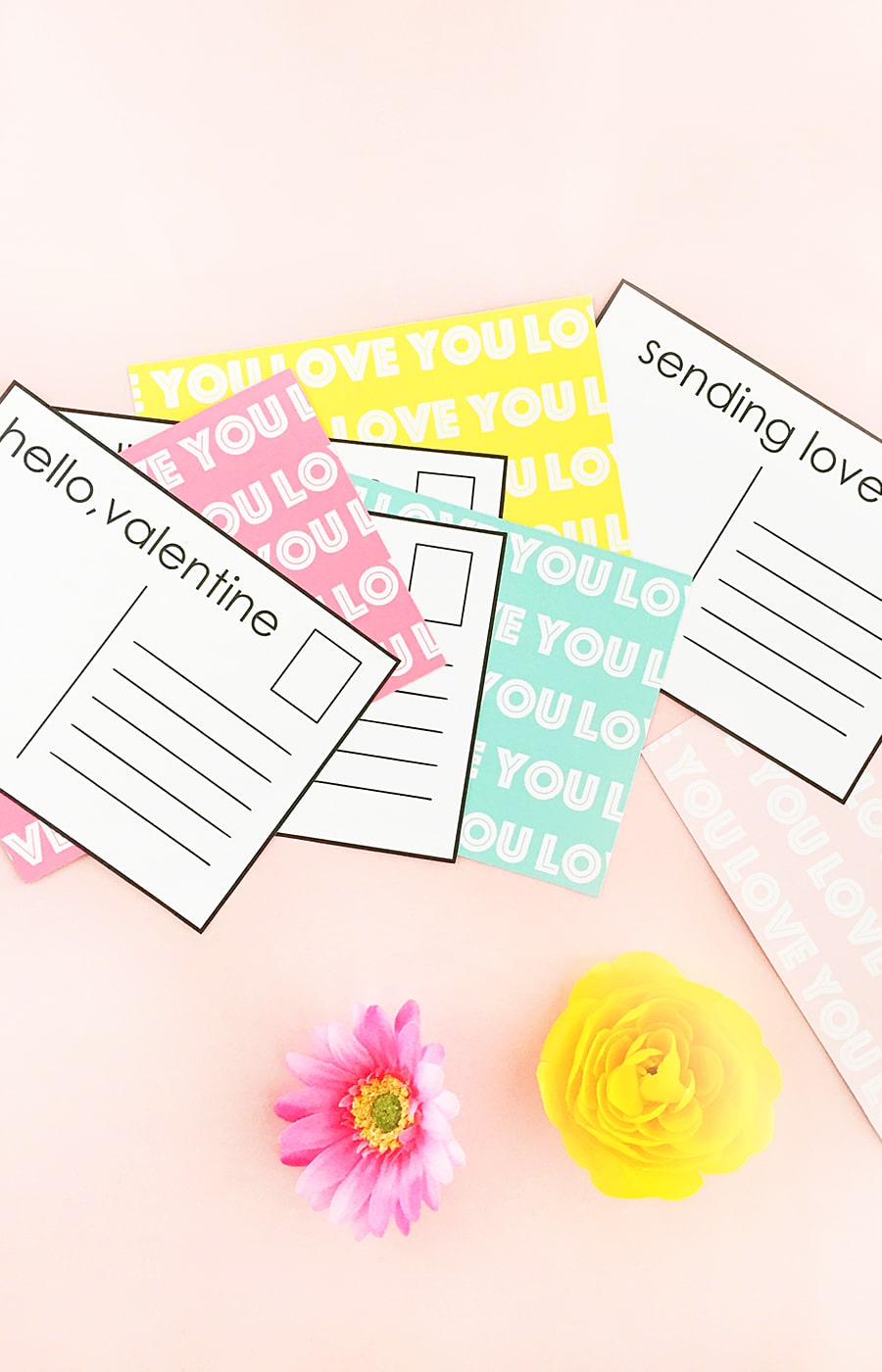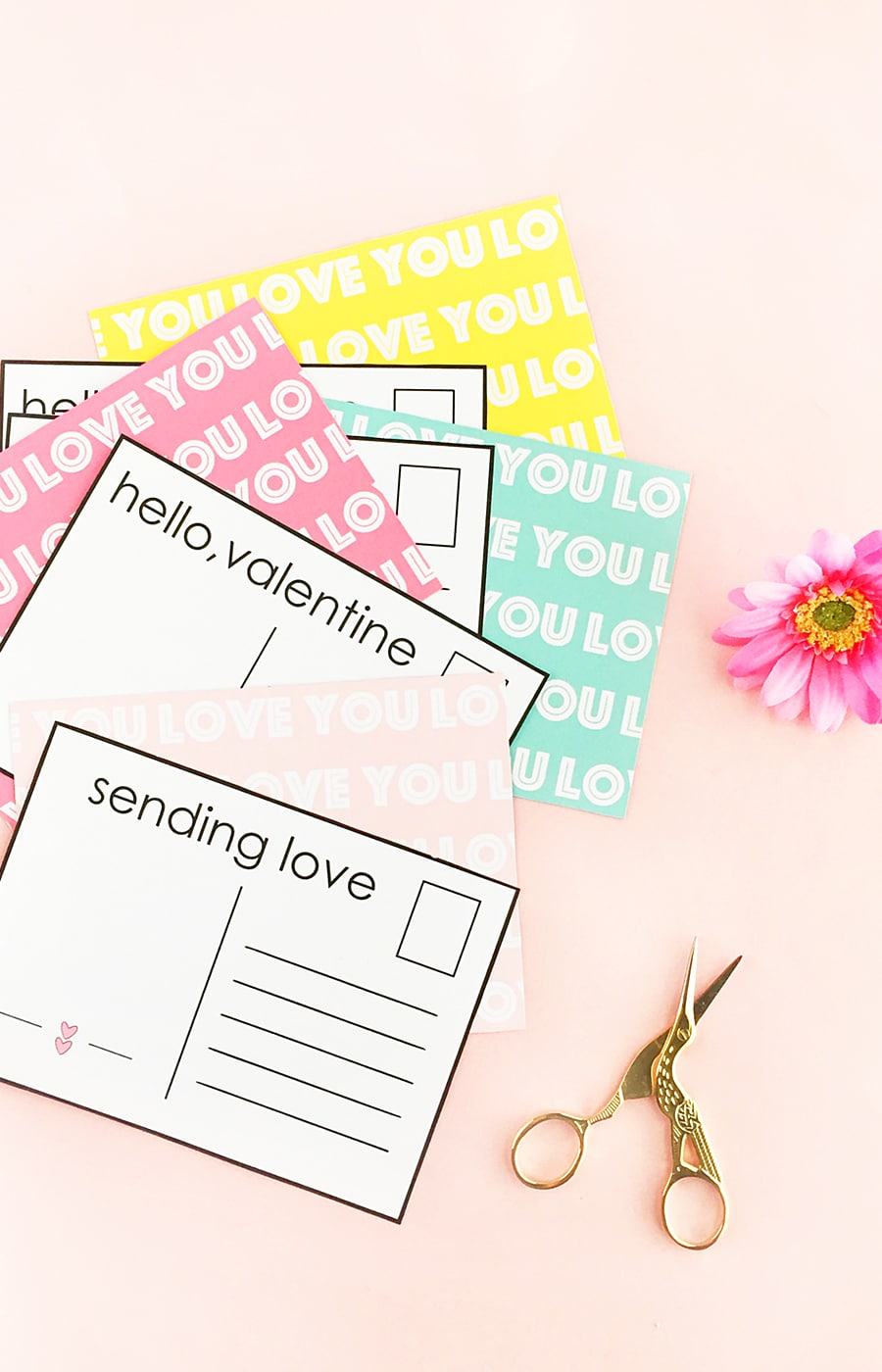 And that's it! You've designed your very own DIY Valentine's Postcards with simple text and now you can send your sweet notes to friends and family. I'm sure they would absolutely love getting these in the mail!