After several months of scouring Pinterest and mulling over window treatments for the patio doors in the dining room, I'm finally inspired! And much to my delight, this DIY project is fast, easy, and best of all: inexpensive! Foam core, fabric, and duct tape, folks. What what what?!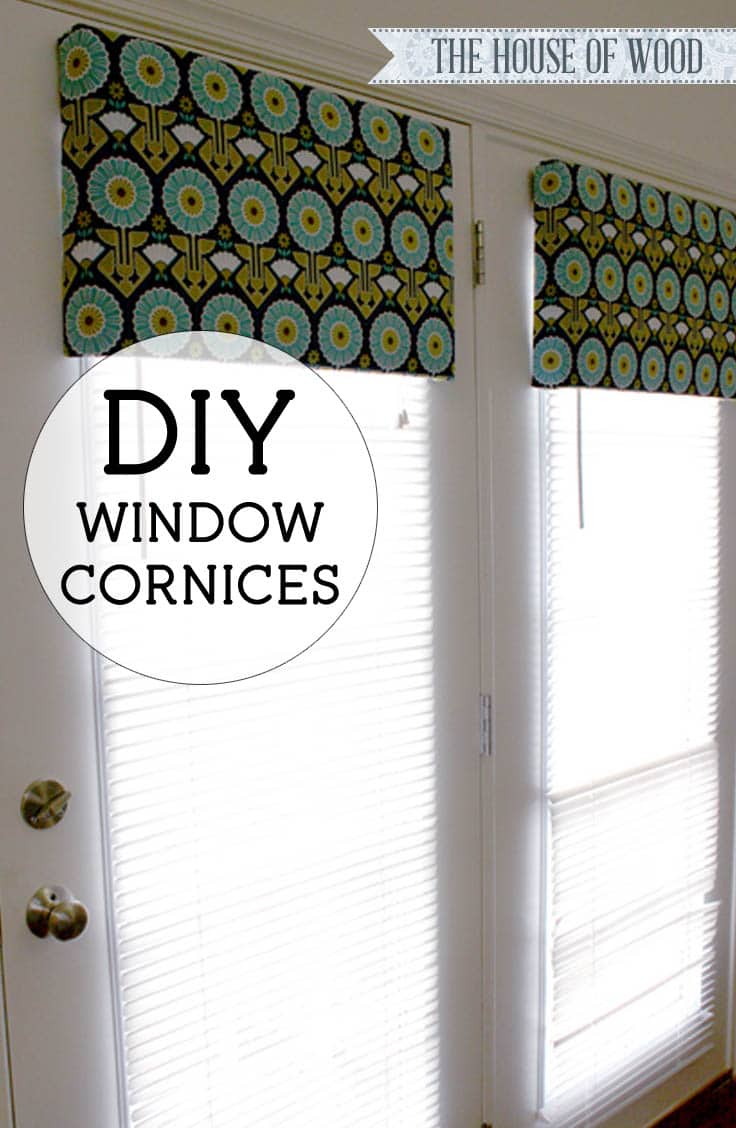 First, let me introduce you to these creative and ingenious ladies whose tutorials were super helpful:
And here's a neat little link with a list of different cornice shapes:
http://www.toplinefurniture.co.uk/pelmet_shapes.php
Armed with their wonderful tutorials, I set to work! Here are the tools and materials I used: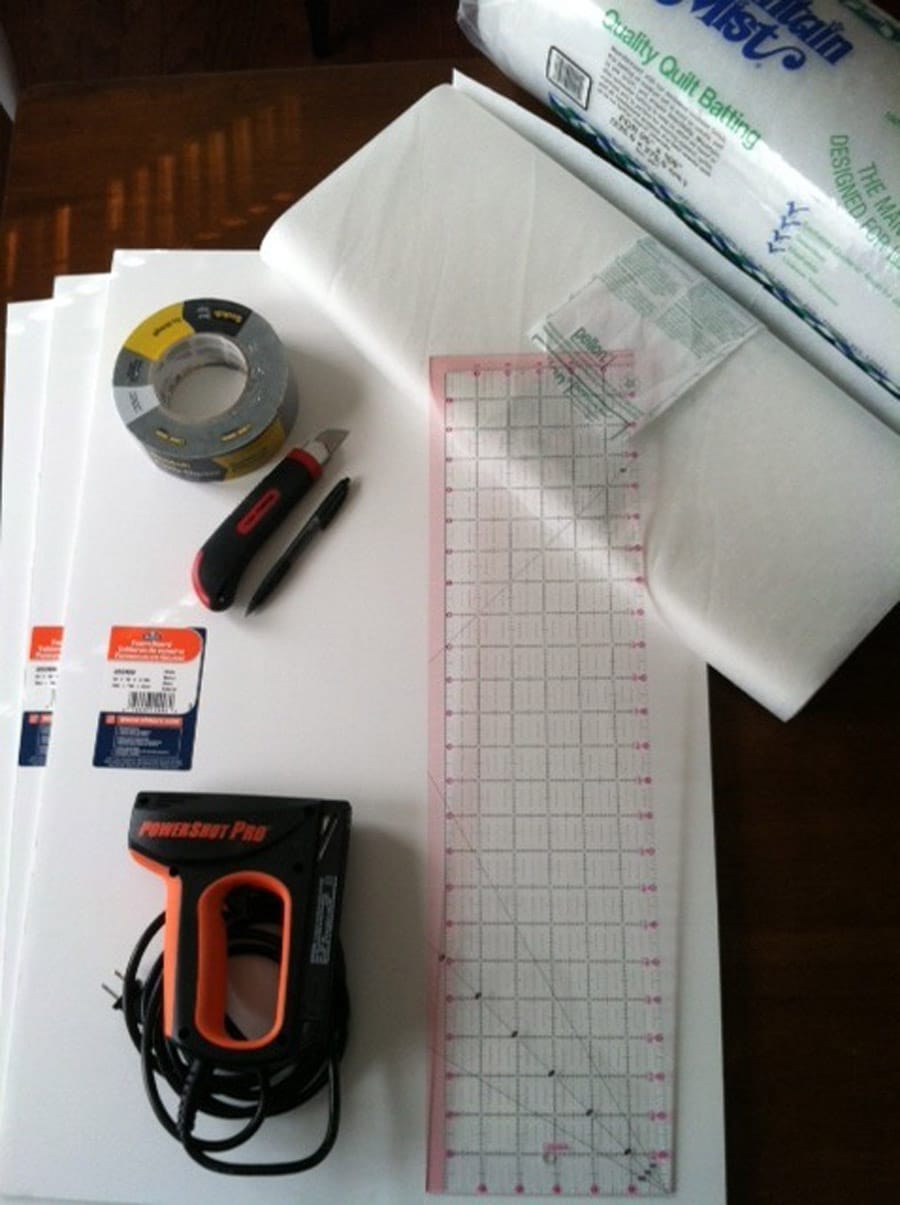 (Side note: there is some fusible interfacing in the photo above. I didn't actually end up using it.) After measuring 2 inches from the top and sides, I marked it and made my cuts with a box cutter (I've heard an Exacto knife works better, but my box cutter blade was super sharp and worked just fine for me) and was left with something that looked like this: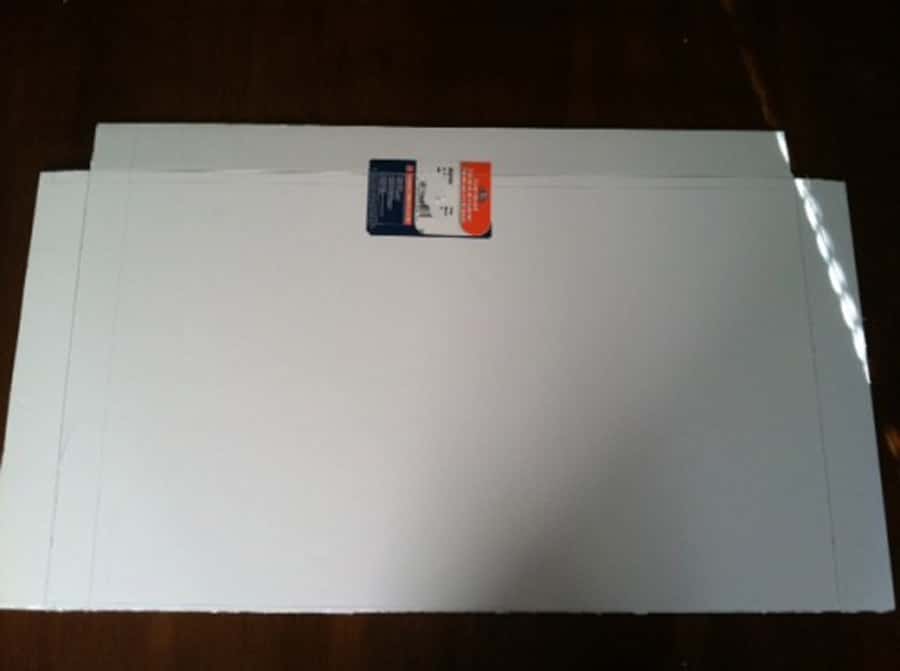 Then I folded the cuts down and duct taped the sides and tops together so that it formed a box: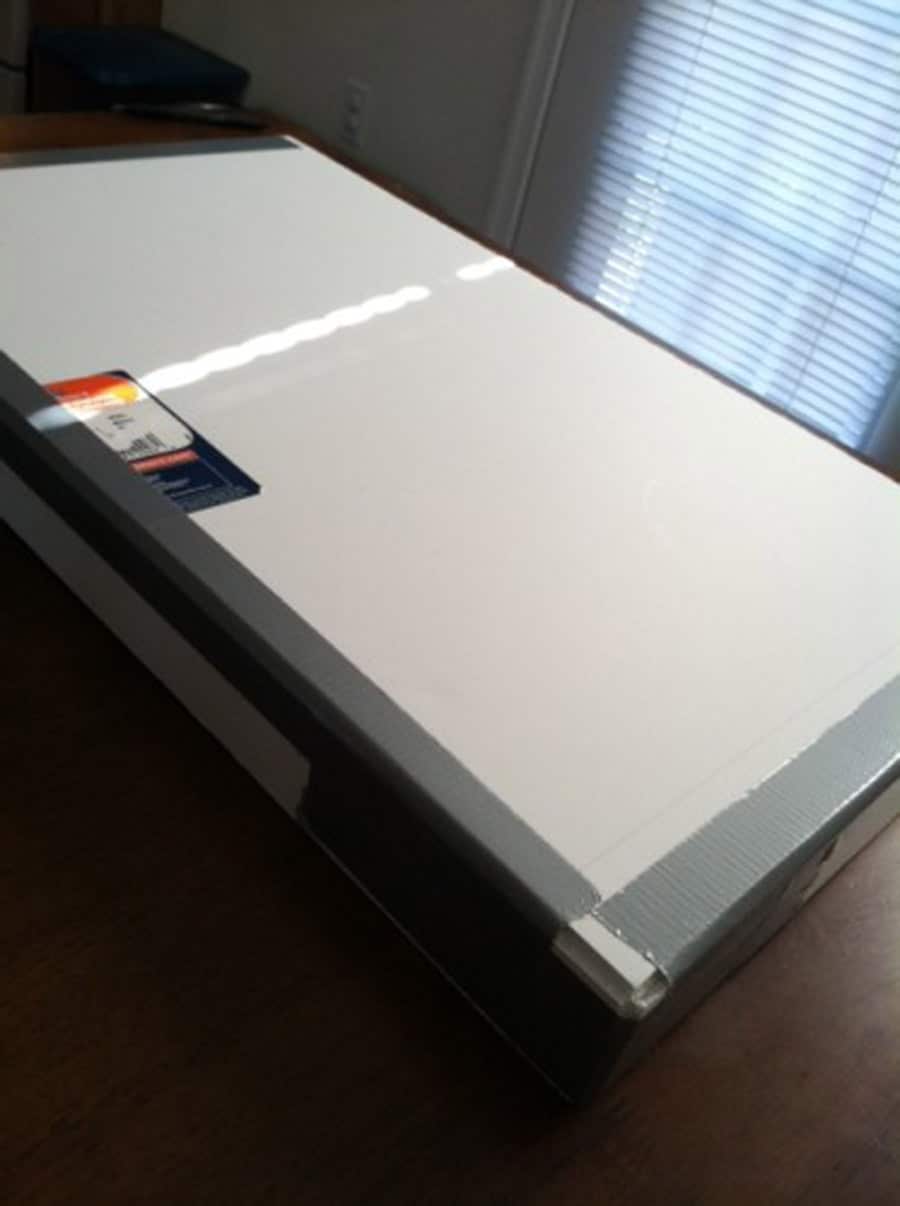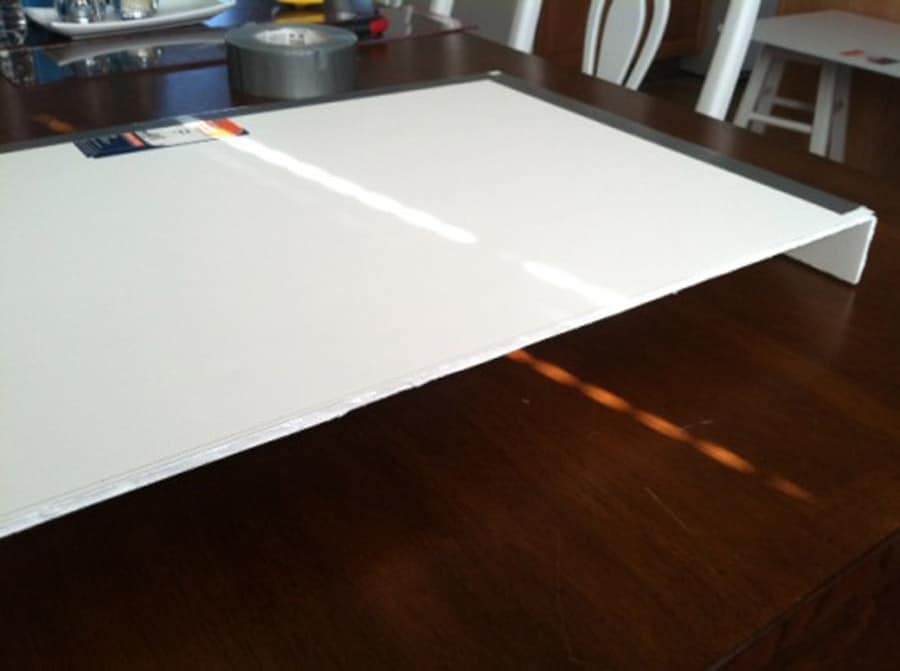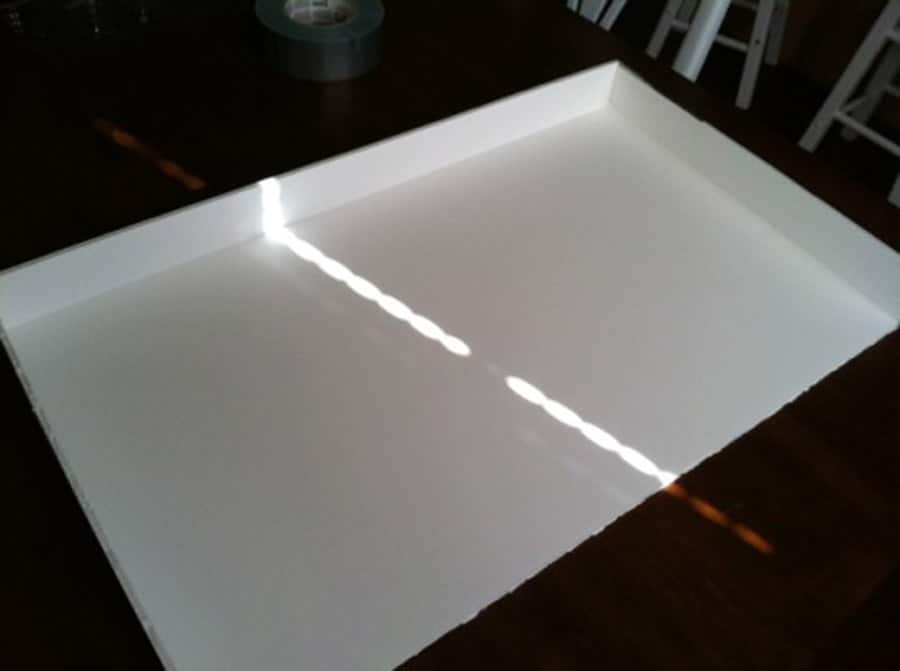 Next, I laid the fabric down on the table with the batting on top of it. I was careful to use the print on the fabric to line things up correctly. Then I stapled the fabric and batting to the foam board. My staples were a tad too long, so they went right through to the other side, but I pulled the fabric so that the staples wouldn't show through. It's certainly not attached like glue, but as long as no one messes with it, it should hold up fine. If not, I may revisit another method of attachment, like hot glue or more magic duct tape!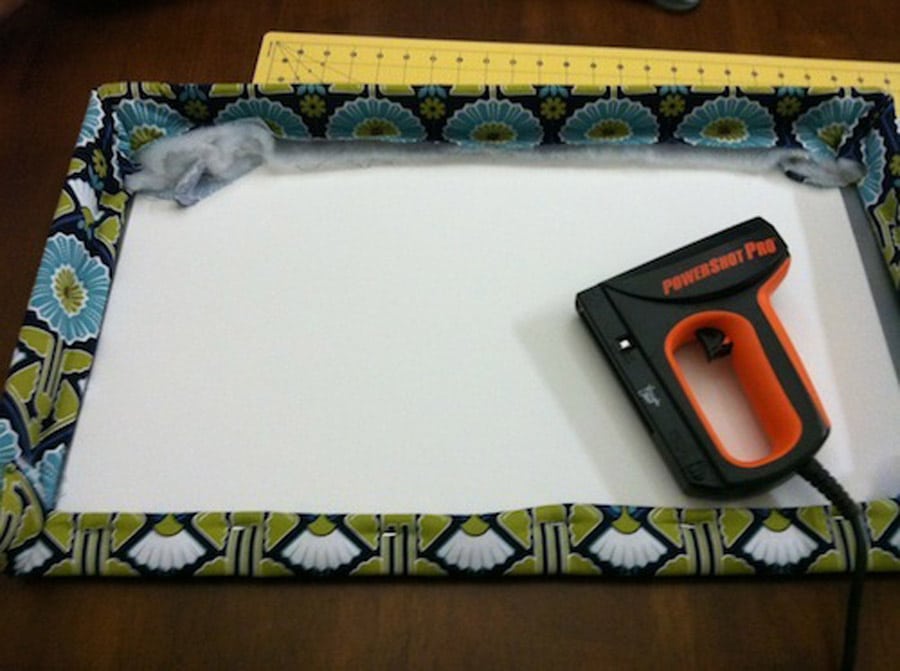 Since my patio doors are metal, I couldn't hang the cornices up with nails, so I attached some strong magnets to the cornices with hot glue and popped them onto the doors. I love simple solutions.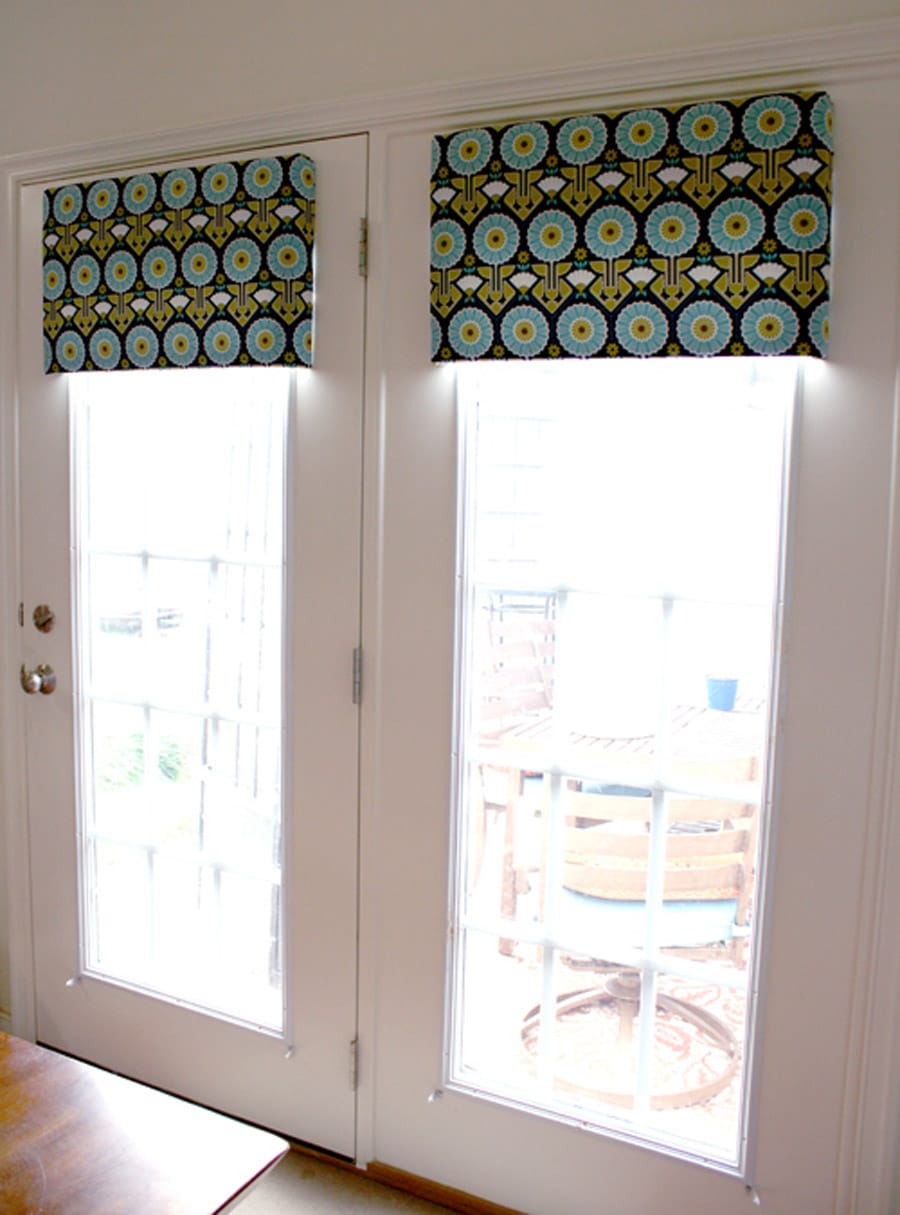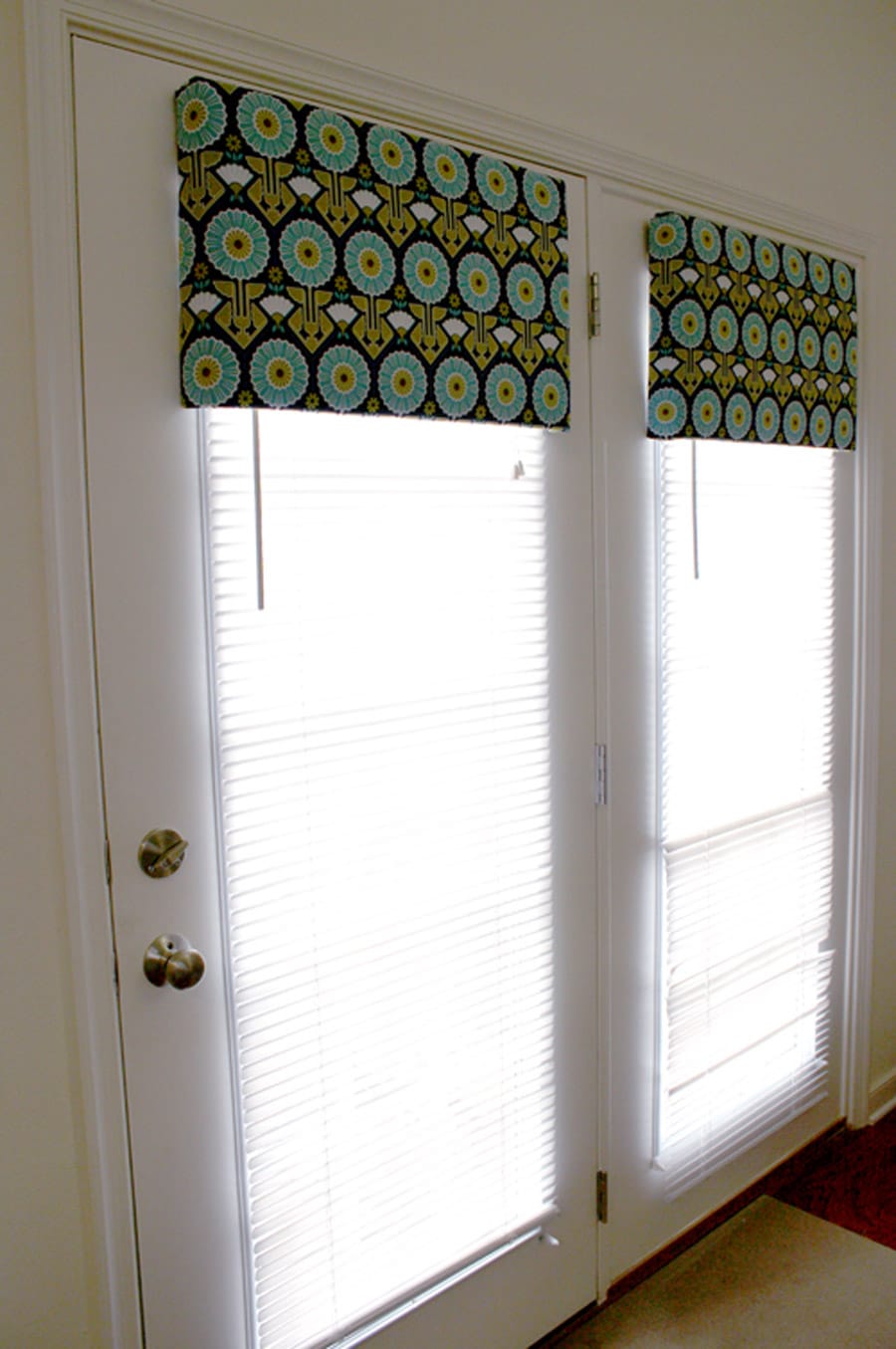 Cost Breakdown:
2-20×30 Foam Board: $1.97 each
Duct tape: $4.99
Batting (on sale 50% off plus 20% military discount for Presidents' Day): $10.39
2 Yards of Joel Dewberry Modern Meadows Sunflower fabric: $17.00
Staple gun and staples: already owned
Box cutter: already owned
Measuring tape: already owned
Total Cost: $36.32
Um, helllloooo?! I can hardly buy a yard of good home decor fabric for that price! And Jo-Ann's was having a huge Presidents' Day sale where everything was 50% off, plus an additional 20% off for military. Wahoo! You can't see me right now, but I'm doing the happy dance (on second thought, it's probably best that you can't… it's the stuff of nightmares). What do you think? Have any of you DIY'd your own cornices or window treatments lately?