Adam and I are super excited that our good friends, Matt & Anya, just bought their first house together and we wanted to give them a sweet housewarming gift. I'm still (8 months!) pregnant and smack dab in my nesting phase, so naturally, my first thought went to building them something. Anya is a pastry chef and spends most of her time in the kitchen, so when I asked her what piece of furniture I could build for her new home, she chose this Pottery Barn console table for her breakfast nook. It's no longer available, but I hear they used to sell it for a smidge under $2,000. Ouch!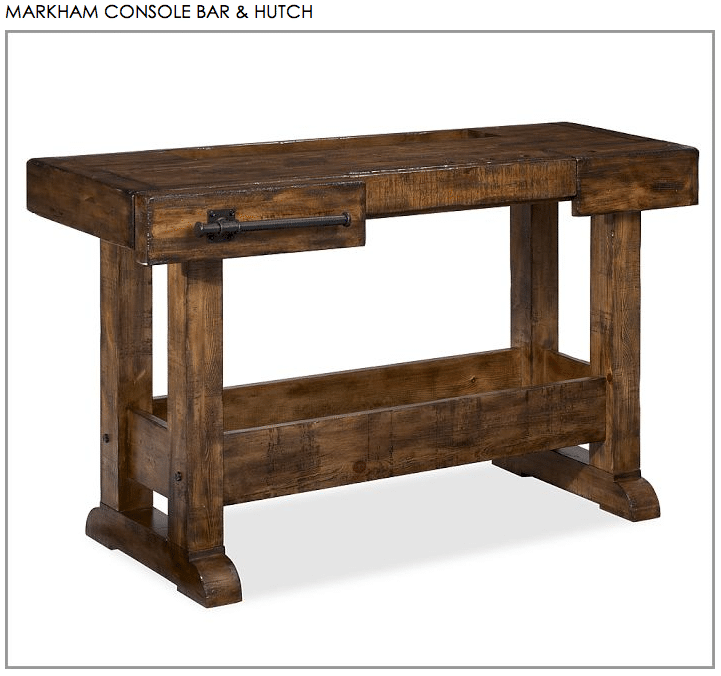 Once again, Ana White to the rescue! Her step-by-step plans were so easy to follow and cost-effective too! I built Anya's table for about $65! What!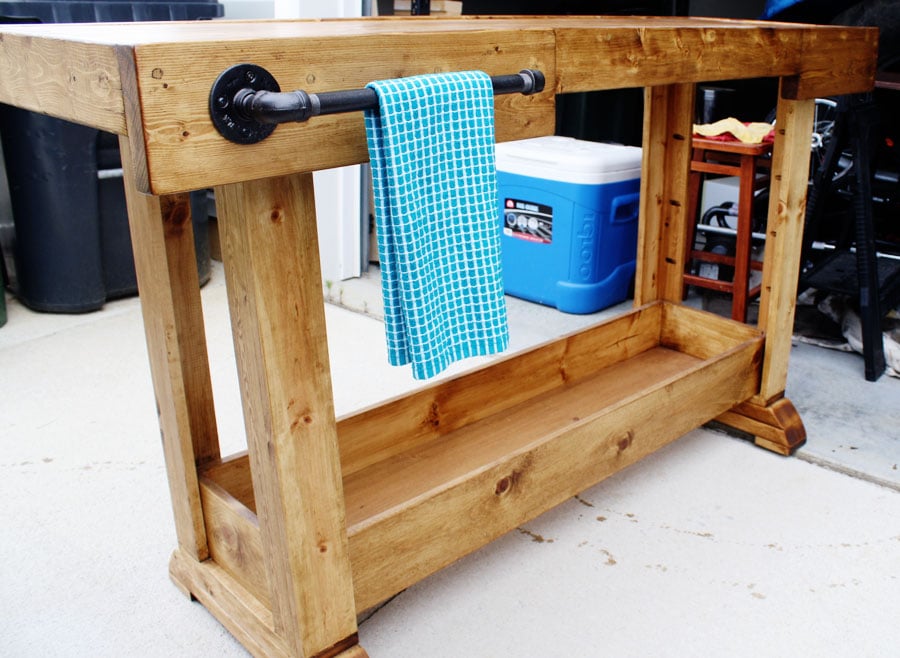 I love how rustic and hefty it looks. I especially love the curved detail of the feet and the industrial towel bar. And I'm psyched that I finally get to use the mitering feature on my compound miter saw! Is it just me, or does anyone else get this giddy over power tools?
Here are my cut pieces (that's a lot of pieces, y'all!):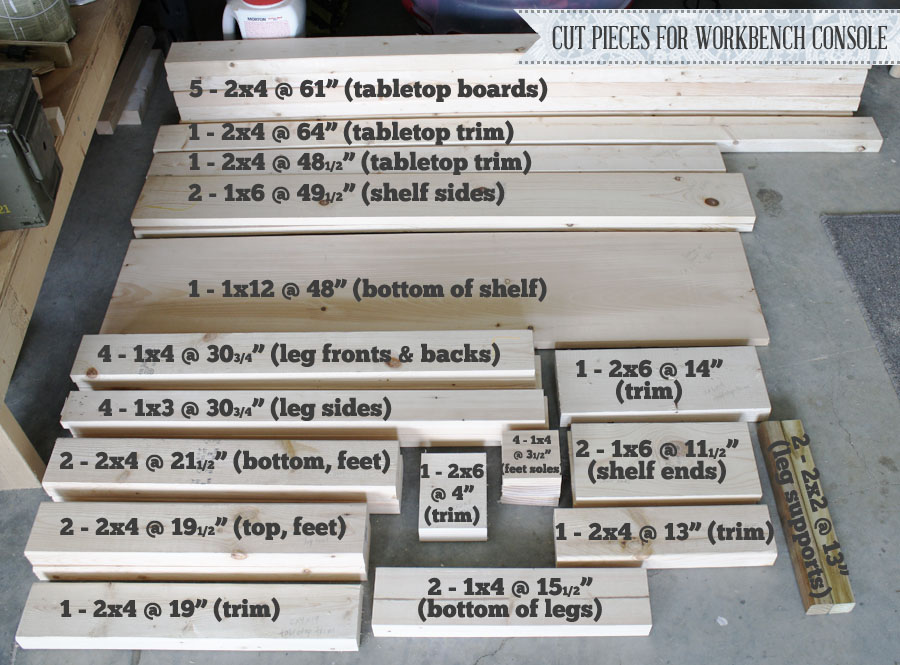 First, I built the legs: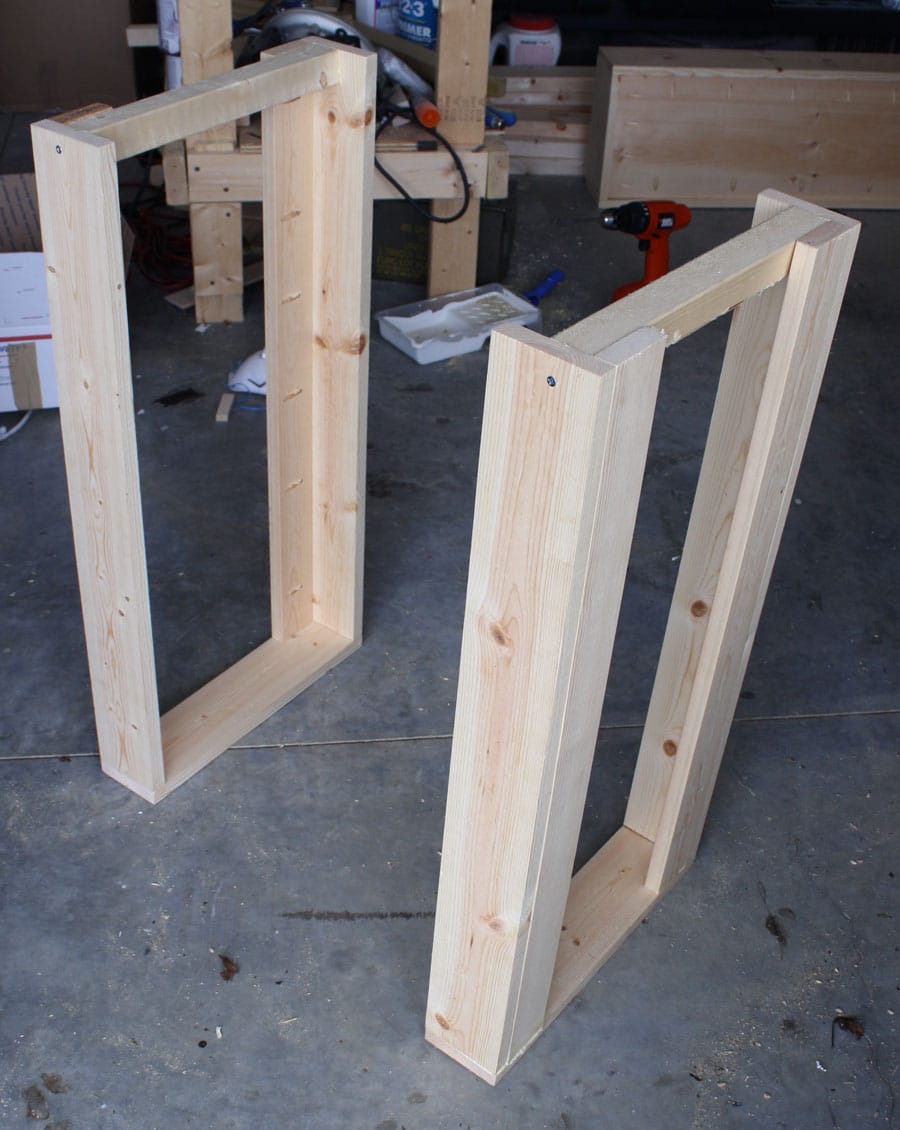 Then I built the bottom shelf: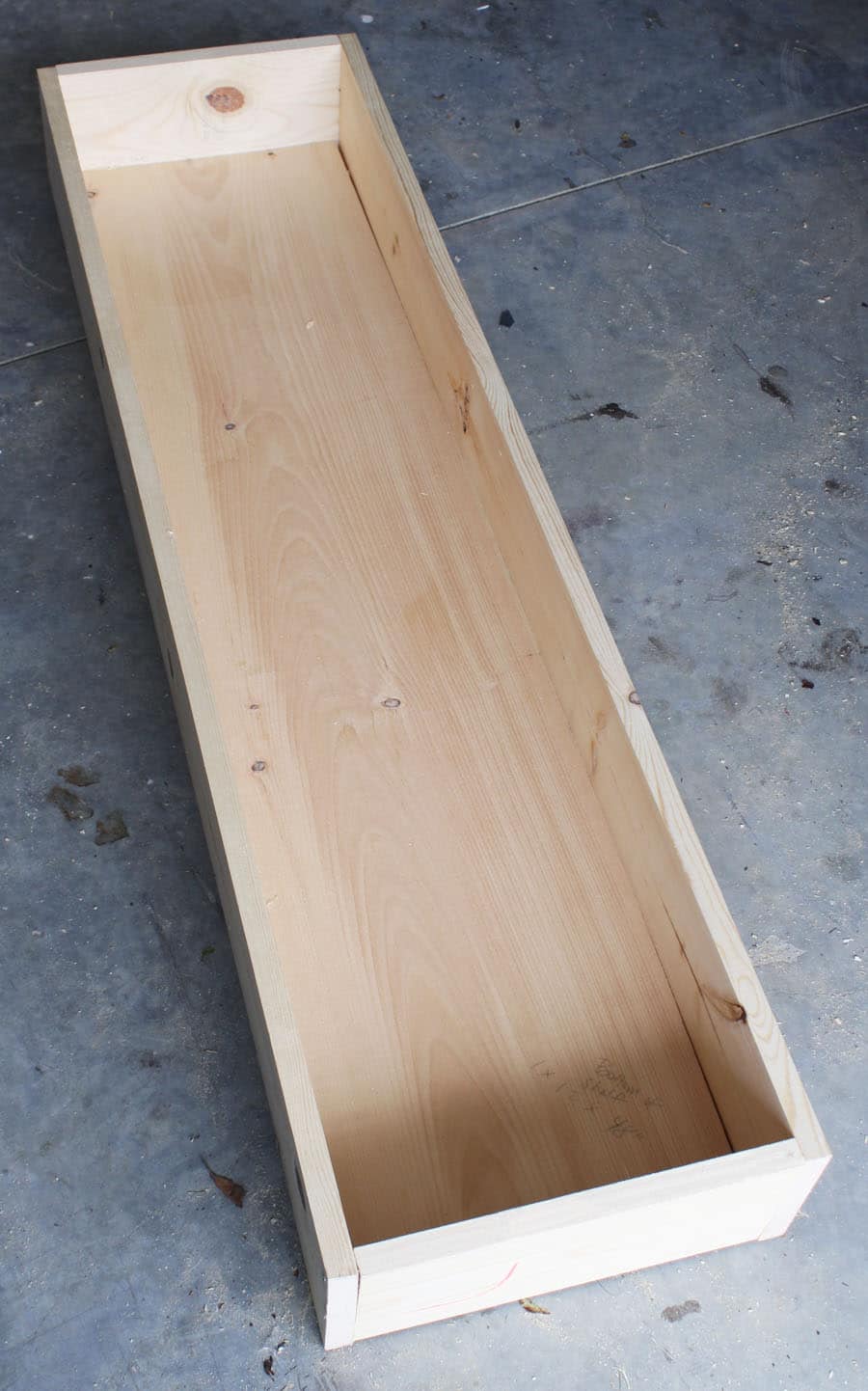 Then I joined five 2x4s together with pocket hole joints underneath for the table top: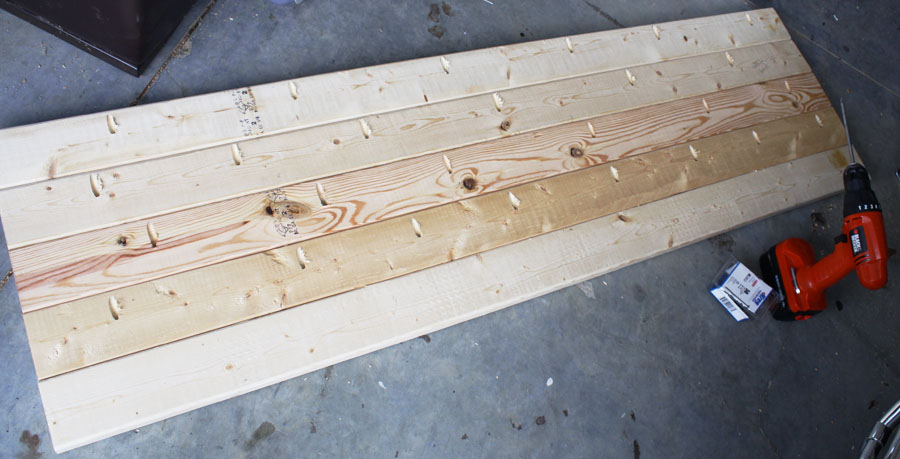 This is what it looks like on top: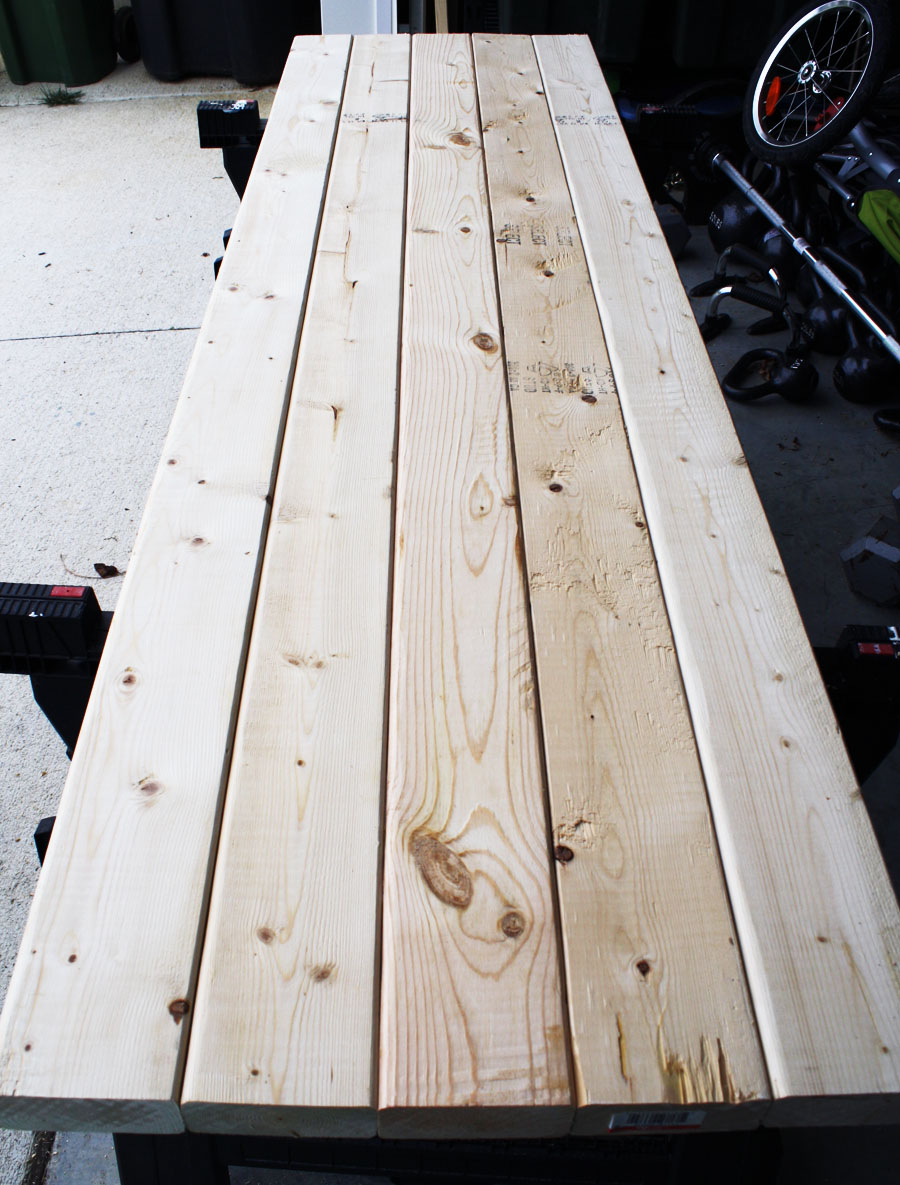 I added all the trim pieces and started giving everything an initial sanding. Here I am working in the garage after the Eggroll is asleep and apparently, this is how the Hubs' says, "It's late. Wrap it up already." God bless him for letting me to take over his 'man room.' He's a keeper. (And yes, it's Saturday night and I'm lame, but this is my idea of fun.)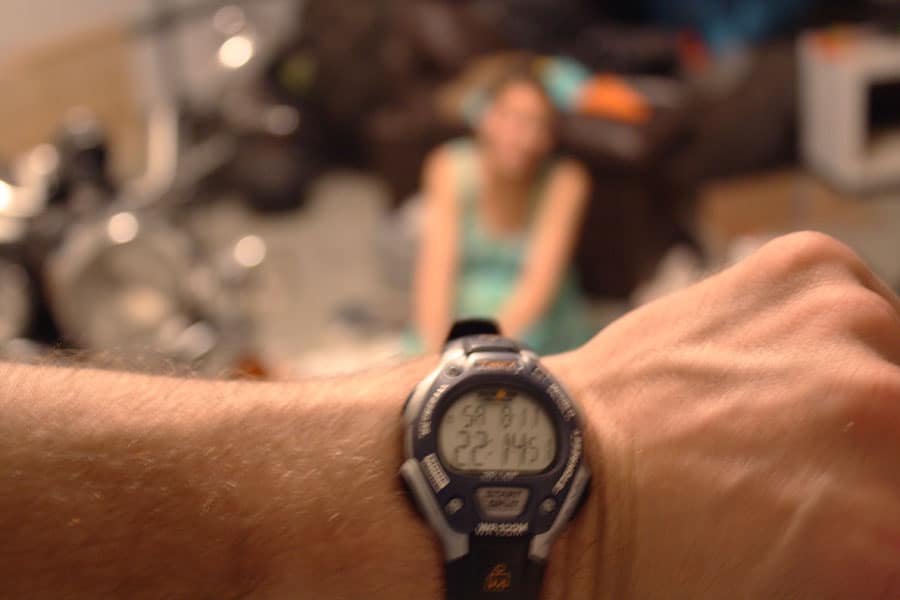 This table is pretty heavy, so I thought it would be wiser to handle each piece separately, instead of building it completely and then trying to manage such a heavy weight. I don't want to send myself into early labor; I still have 5 weeks left! I also thought it would be easier to stain each piece separately and then put it together, instead of trying to bend, twist, and crouch to get every nook and cranny stained, so that's what I ended up doing. I'm so glad I did, too, because there's no way I would've gotten all the corners and sides stained successfully. Anya chose this warm golden oak color. Ooh, ahh… purrrrty, isn't it? And look at the curved feet on this piece: pretty cool, right? Solid!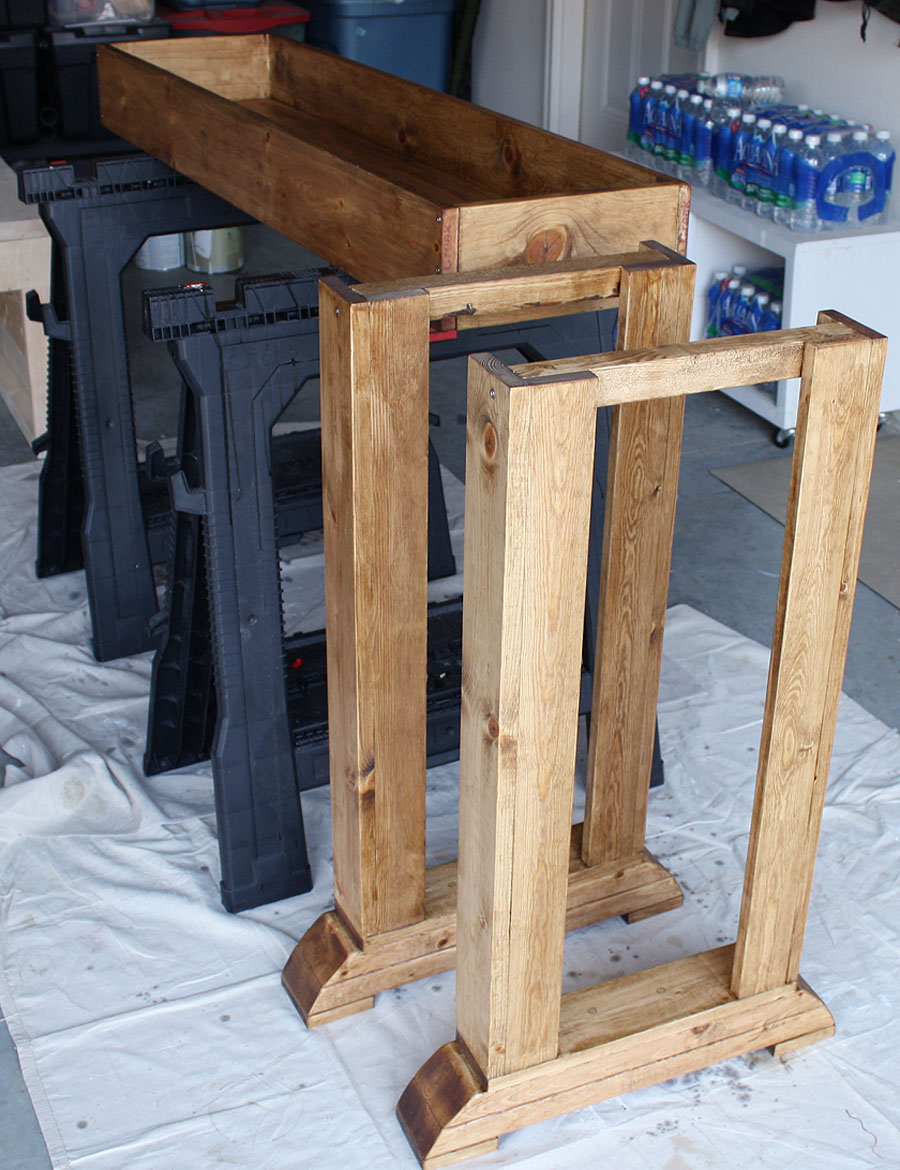 Next, I assembled the bottom shelf by zipping in some screws through to the legs and feet: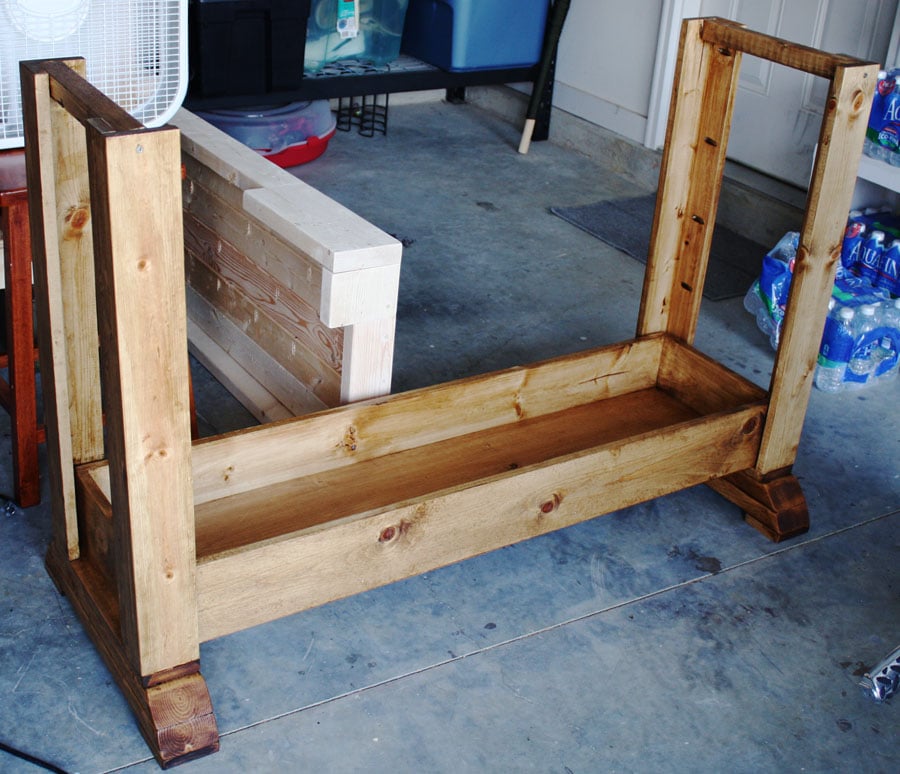 Then, after sanding and staining the table top,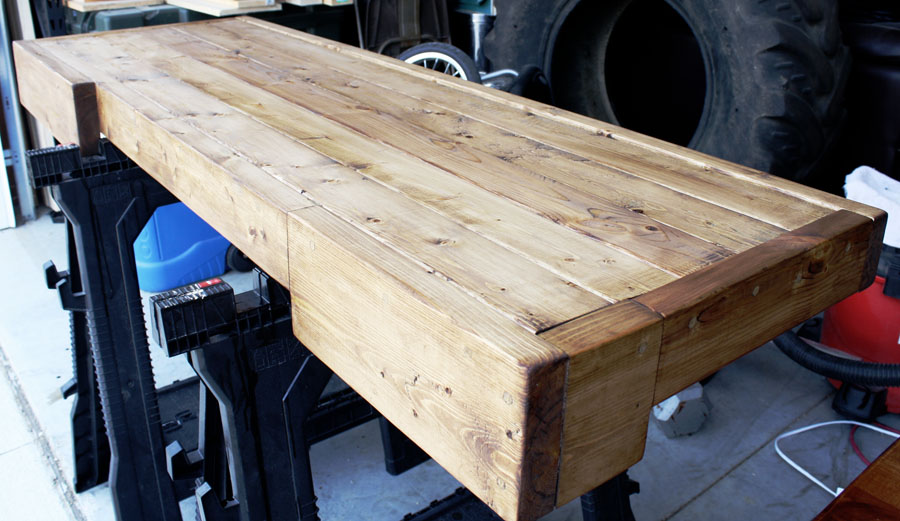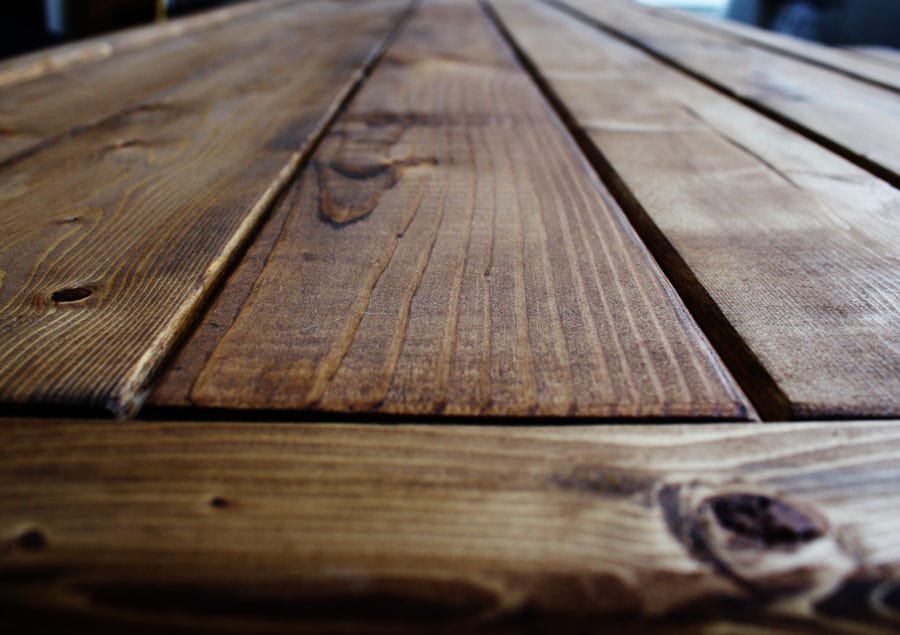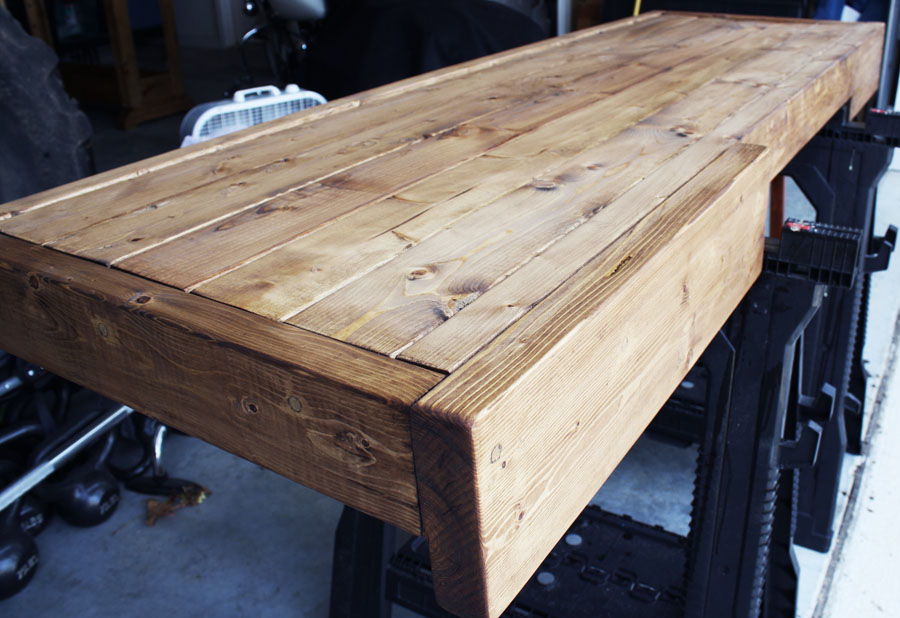 I attached it to the base of the table, put 3 coats of satin polyurethane on it, and finally, installed the towel bar (my favorite part – I love that it's galvanized pipe pieces – btw, I spray painted them oil-rubbed bronze). And here she is… all dressed up and ready to be loaded into the truck, on her way to her new home!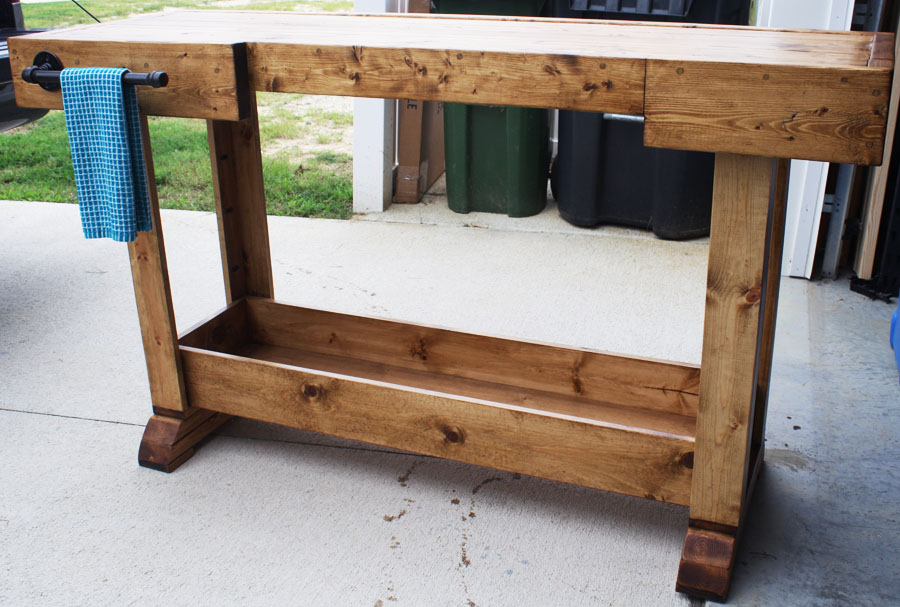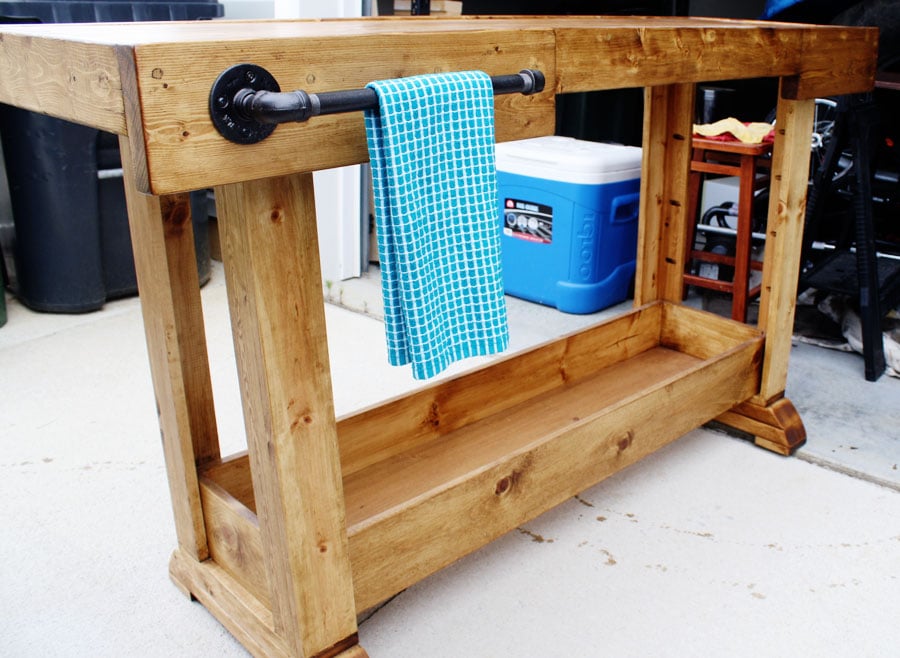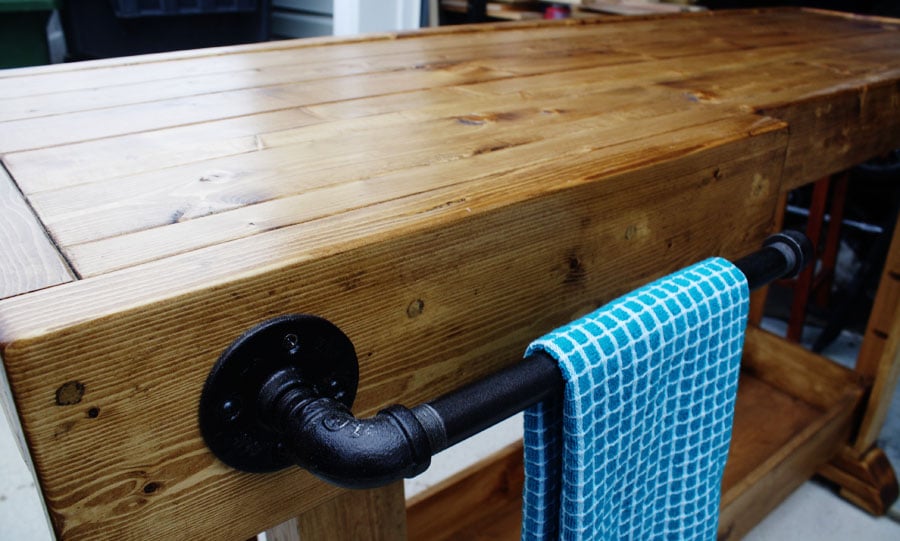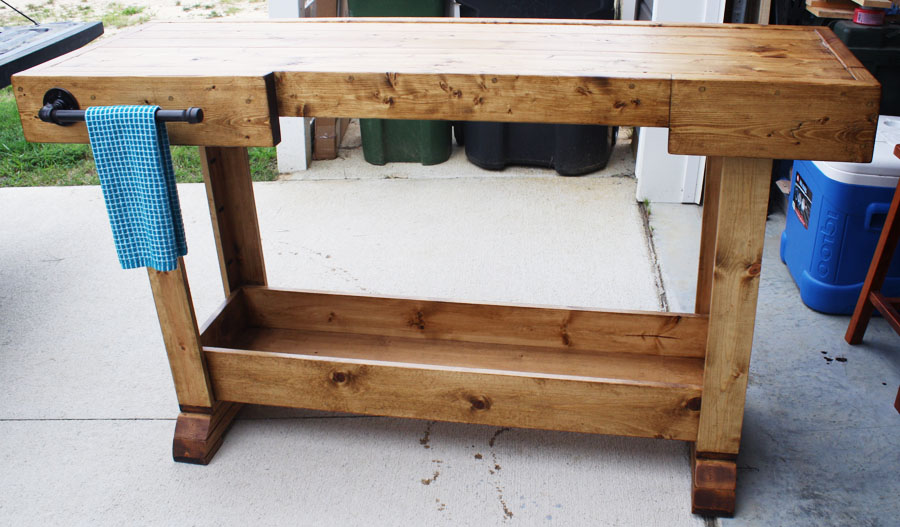 I can't wait to see this workbench console in their new breakfast nook! Oh, and Anya, no need to thank me… just keep those amazing pastries coming, pleaseandthankyou. I might share with Adam for so generously relinquishing his man room (maybe).
Congratulations, Matt & Anya! We love you!
Cost Breakdown:
Lumber: $47.76
Screws, nails, and wood glue: already owned
Rustoleum Ultimate Wood Stain in Golden Oak: $7.17
Rustoleum Ultimate Polyurethane (Satin): already owned
Oil-rubbed bronze spray paint: already owned
Towel bar: $9.97
Total cost: $64.90