Hello and happy Monday! I've got a treat for you today – I teamed up with the amazing Shara from Woodshop Diaries to bring you the plans and tutorial for this adorable DIY Doghouse with Deck!
Look. How. Cute!!!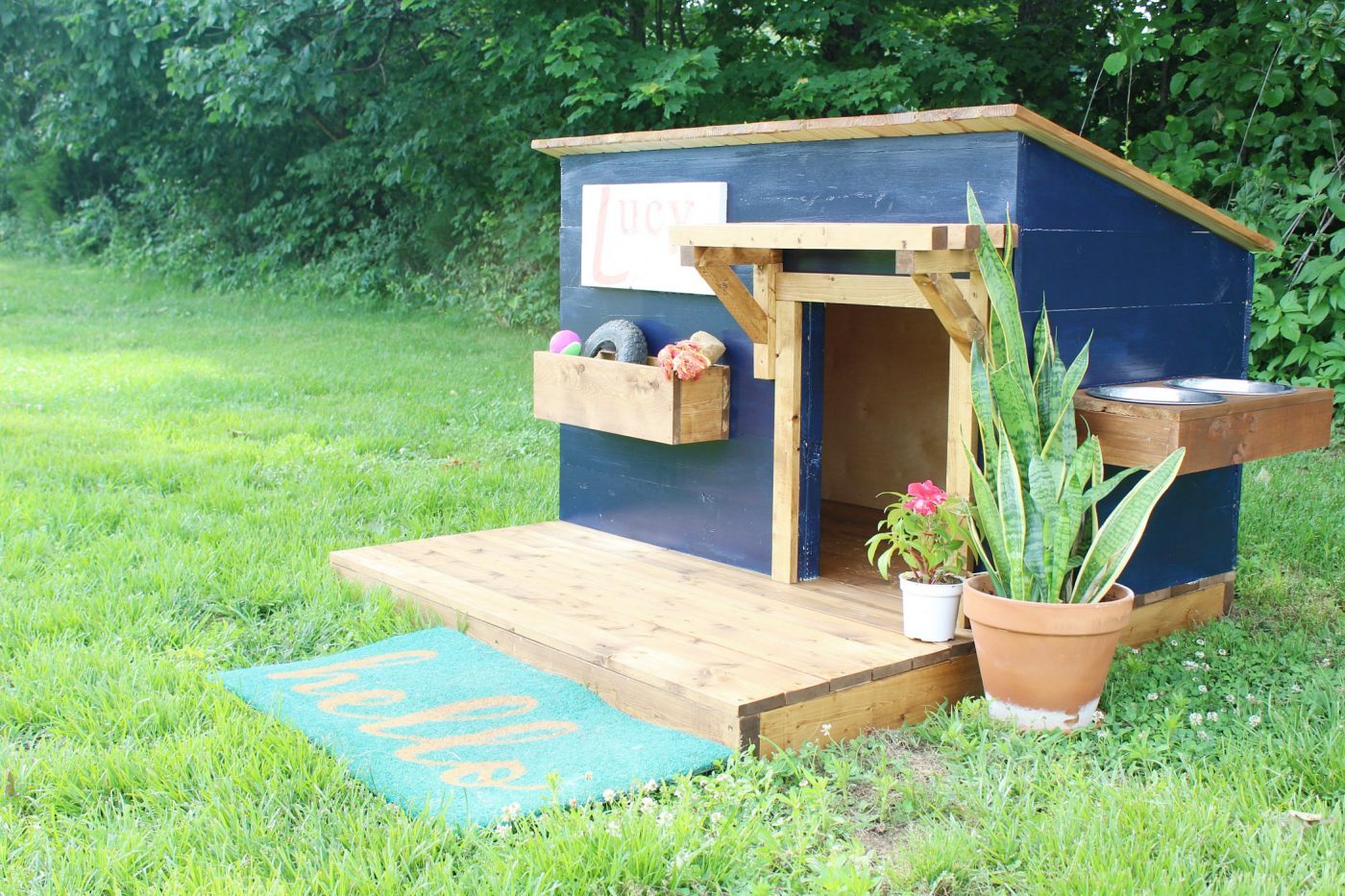 I first "met" Shara when she submitted her twisty side table for my One Board Challenge a couple of years ago. I dreamed up The One Board Challenge and invited a few blogger friends of mine to build something awesome out of a single board. After seeing how much interest it generated from the woodworking community, I opened up the contest to everyone and Shara's side table was one of my favorite (and one of the most impressive) submissions.
When Shara reached out to me to write the plans for a doghouse she wanted to build for her beloved Lucy Lou, I couldn't say "heck yeah!" fast enough. I think Lucy loves her new digs, don't you?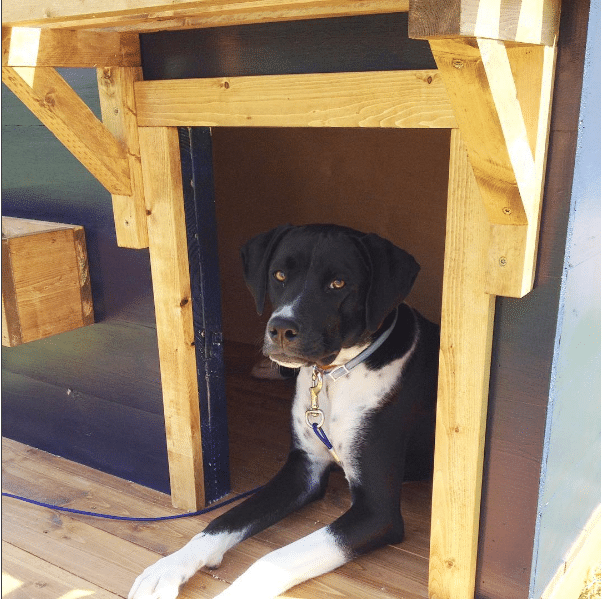 Be sure to visit Woodshop Diaries for the tutorial – Shara wrote up an extensive post with a lot more photos and building tips, so head over to her site to get the full run-down. She's even got a helpful video to walk you through the build!
I love that Shara added a food bowl and a toy box. She also insulated the inside to keep Lucy nice and toasty in the wintertime. Who could ask for anything more?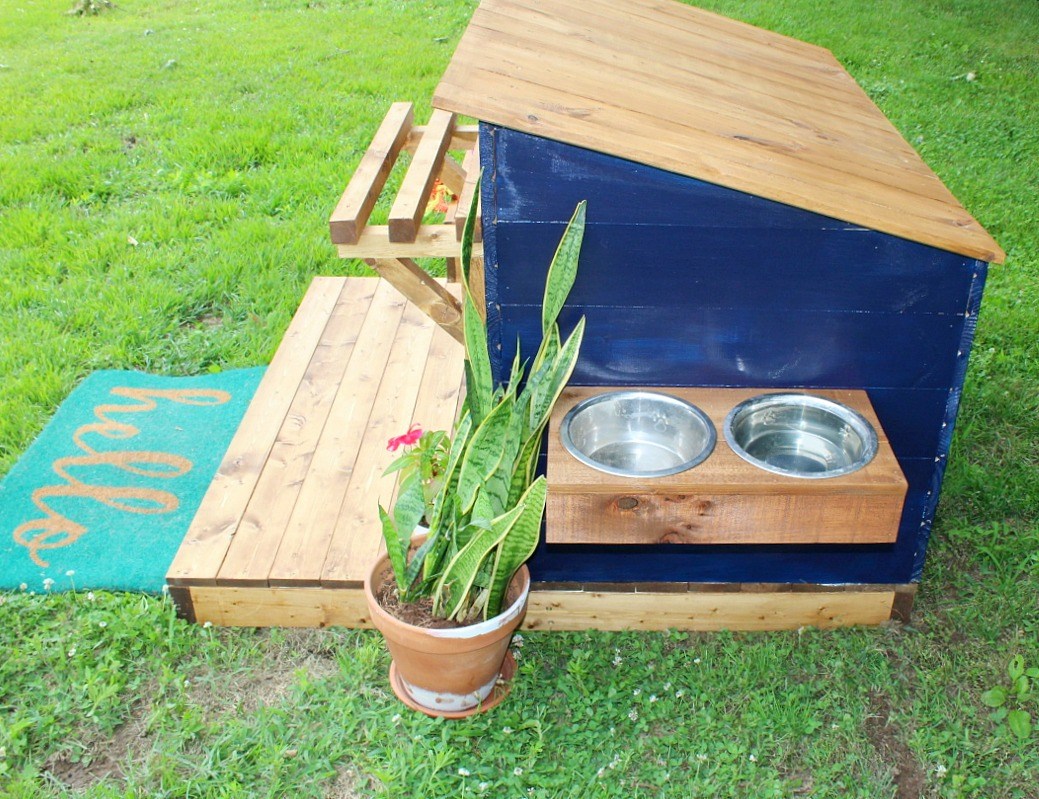 Are you ready to build your own DIY Doghouse with Deck? I've got you covered with the free plans! Click the button below to have the plans emailed to you, then head over to Shara's site for more photos and info!