Hello and happy New Year! Can you believe it's 2015? With the new year, come new beginnings and January is the perfect time to purge and reorganize! Our house doesn't have much closet space and my massive shoe collection was overtaking what little space we had. You guys. I had shoes in boxes piled up from floor to ceiling. I am not even exaggerating. While this may be every girl's dream, the chaos in my closet was starting to give me (and my husband) nightmares.
I figured it was high time to purge and let go. I went through my shoe collection and either donated or discarded all the shoes that hadn't been worn in the past year. It was difficult, but completely cathartic. I mean, did I really have to hang onto those horrendous burgundy satin bridesmaid shoes from 1992? I think not. I finally 'paired' down (ha – see what I did there?) my shoe shrine to a manageable size (and again!) and created this easy DIY shoe display to boot (and that, folks, is what you call a hat trick). #impunny #punsaretonsoffun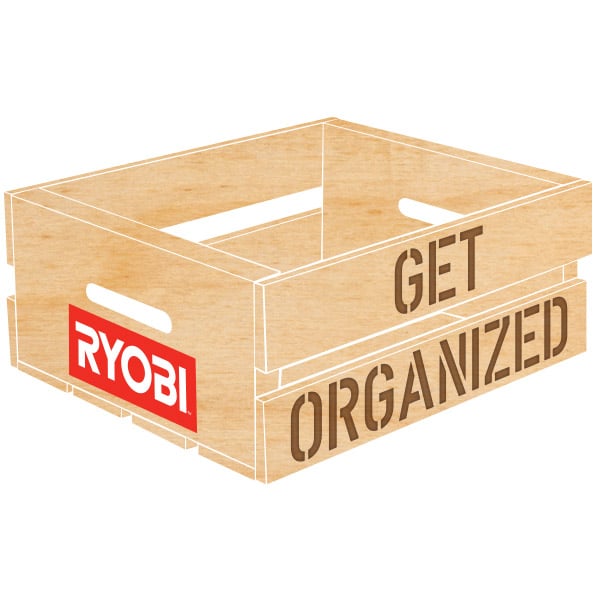 I'm honored that RYOBI asked me to join them for their January "Get Organized" Campaign, which included these wooden crates from Crates & Pallet. It's the serendipitous kick in the pants I needed to get my shoe situation under control for the new year. Impeccable timing, RYOBI. You've been reading my diary, haven't you? Here's what I came up with: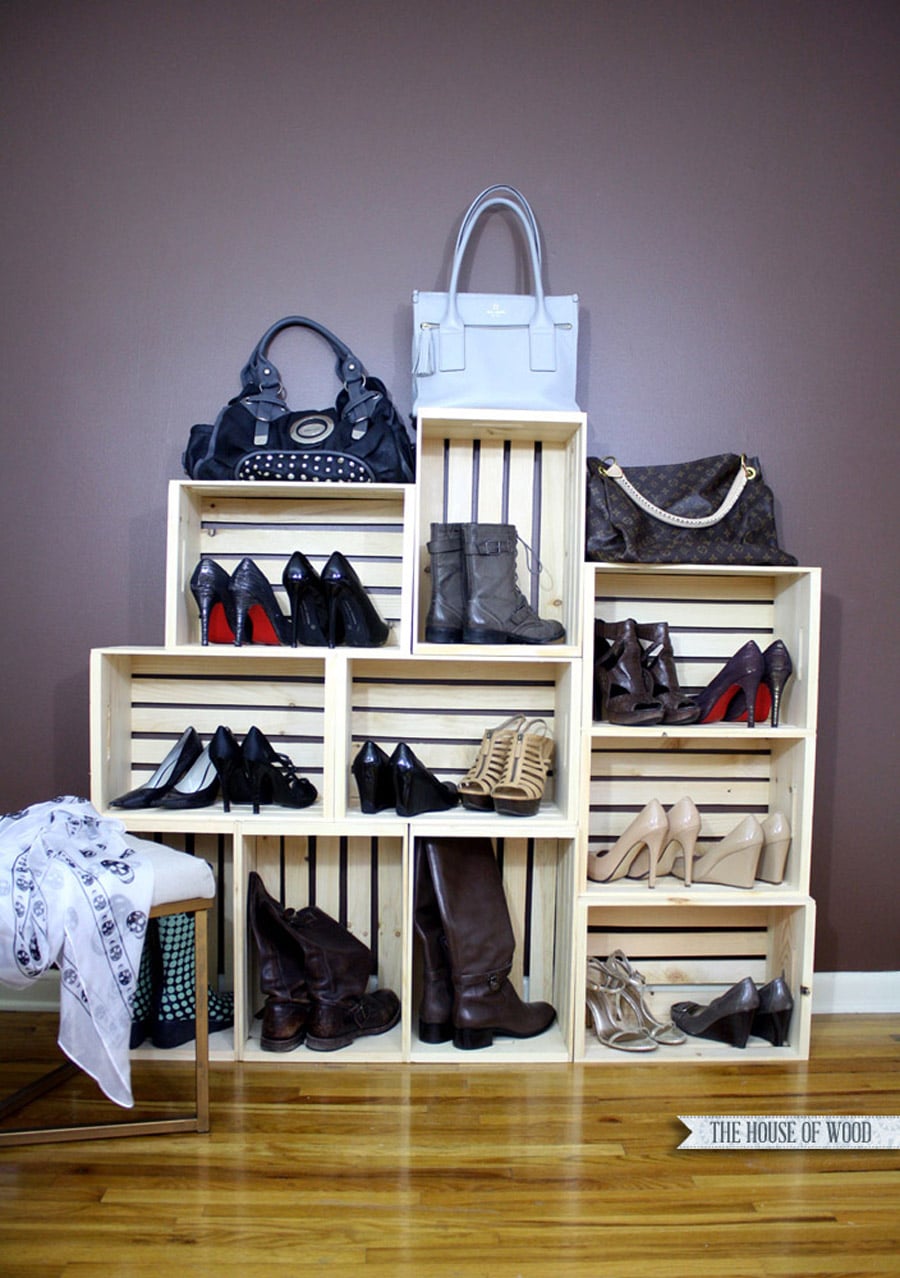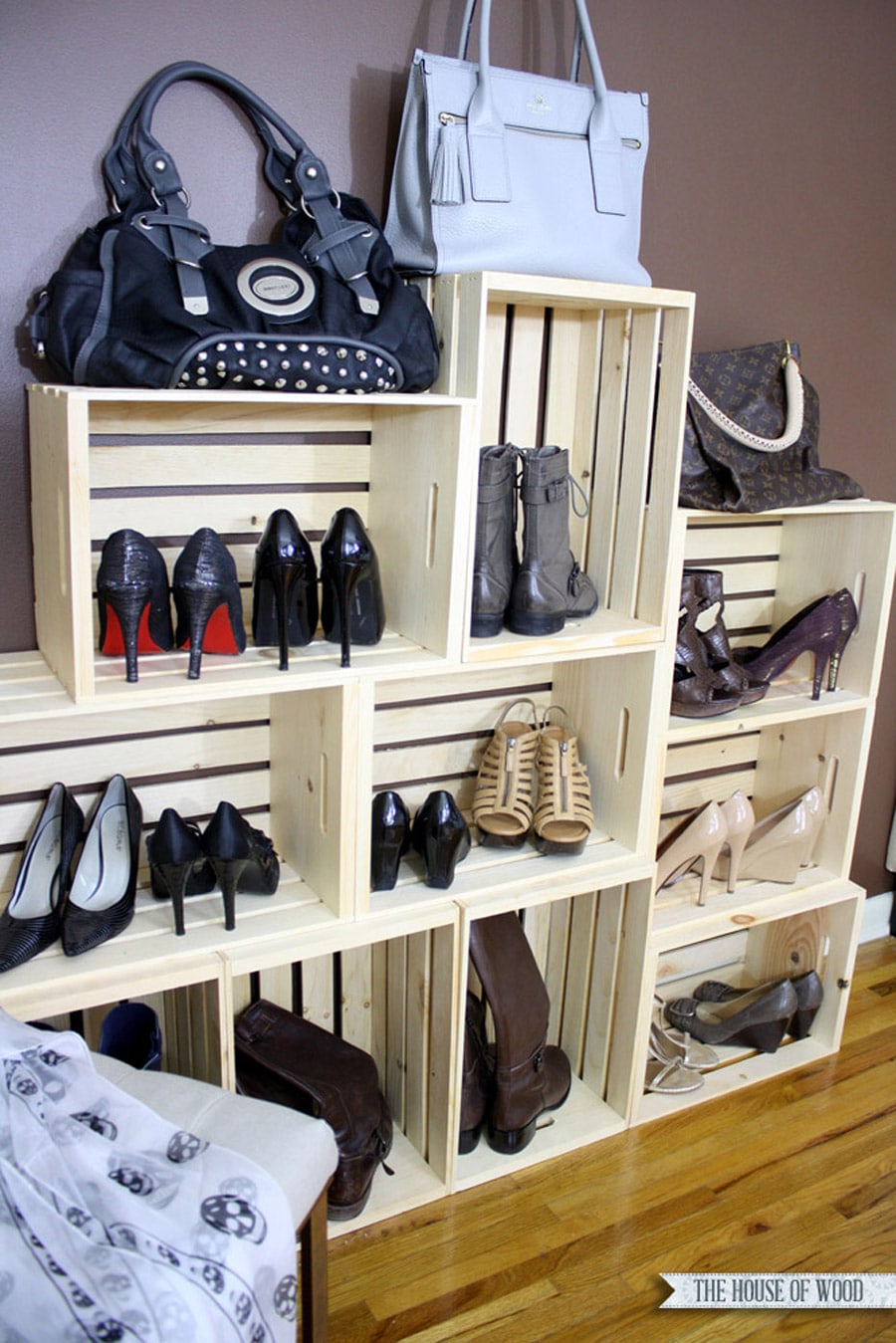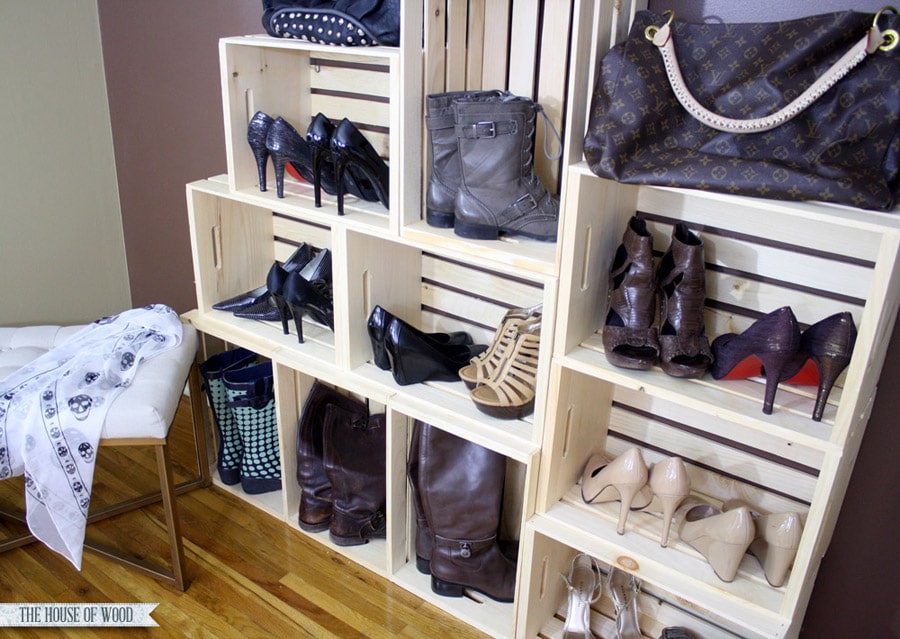 I even used Crates & Pallet's small wooden crates to construct a shoe display for my son's growing shoe collection. I just quickly added an extra shelf using some scrap wood and my RYOBI Cordless Brad Nailer. I share the full tutorial on my RYOBI Nation profile here.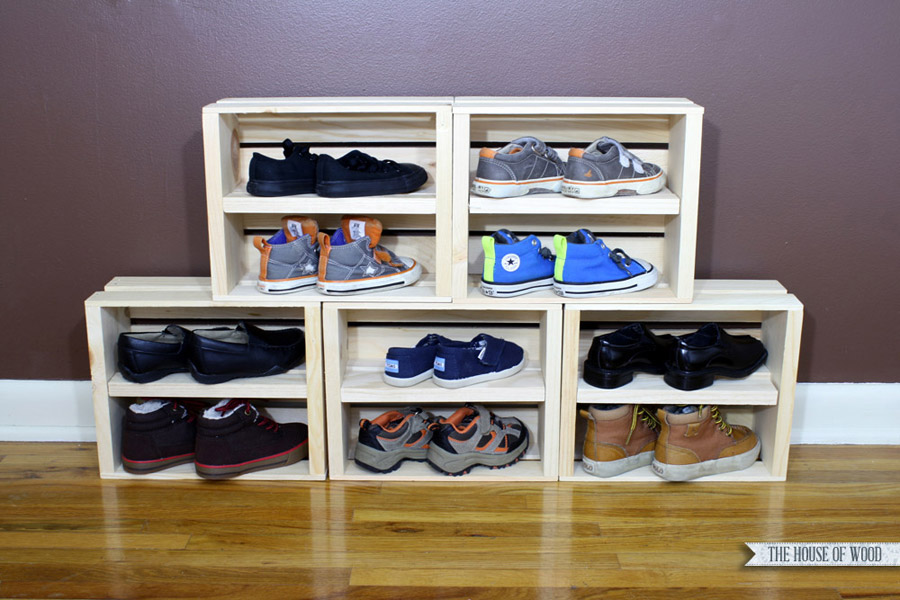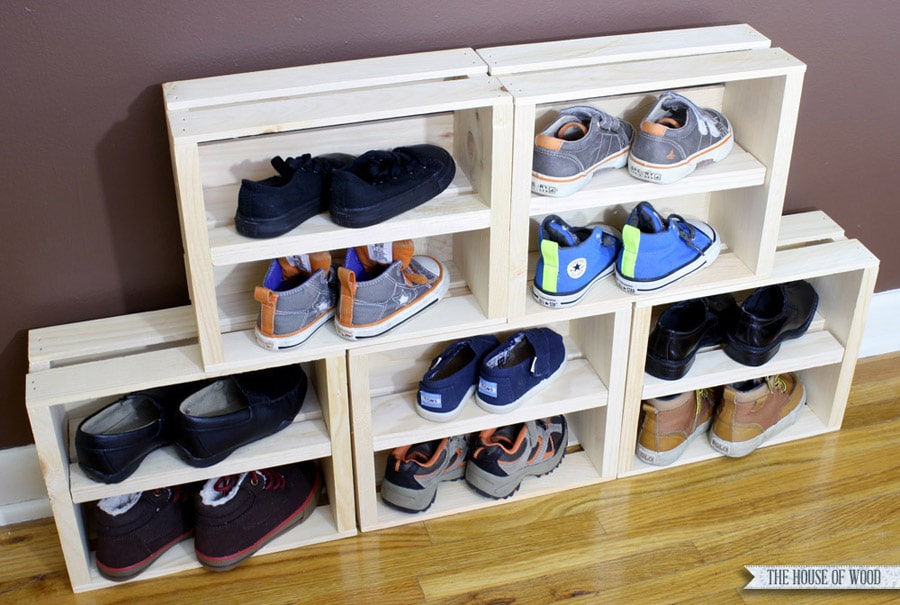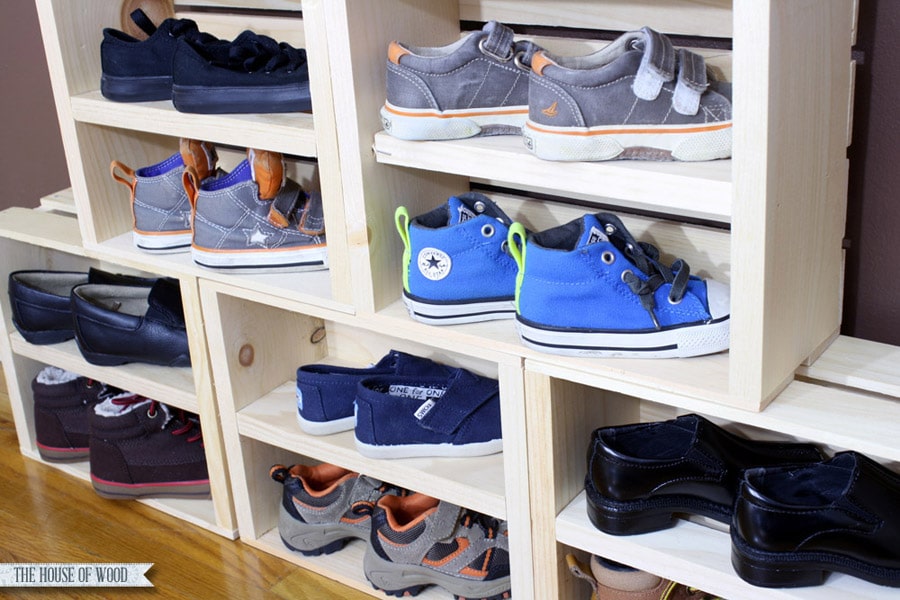 How about you? Are you using this month to purge and pare down? Well, here's to a more organized 2015! Happy New Year!
Thanks for stopping by – be sure to check out the full tutorial for this project here!
Pin for later!