This past weekend I teamed up with Jaime Costiglio of That's My Letter and we had the honor of teaching a furniture-building class at the Haven Conference in Atlanta. Haven is a DIY Bloggers' conference held every year. We had an hour to teach the class and asked several volunteers to help us measure and cut boards, drill pocket holes, and assemble the pieces. For those of you who attended our class, THANK YOU! It was so rewarding to hear from so many ladies who attended our class that they left inspired and empowered, having been able to handle a power tool for the first time. Sorry guys, your 'Man Caves' just became 'Mom Caves.' You're welcome. #weretakingover
We built the beautiful turned leg coffee table you see below. Even though our good friend, Ana White wasn't at the conference in person (sad face), she was there in spirit. She generously provided the plans for this table. You can find the easy to follow, step-by-step plans here. This is a crazy easy beginner-level project. Four legs and a top; it doesn't get much simpler than that. You've got this!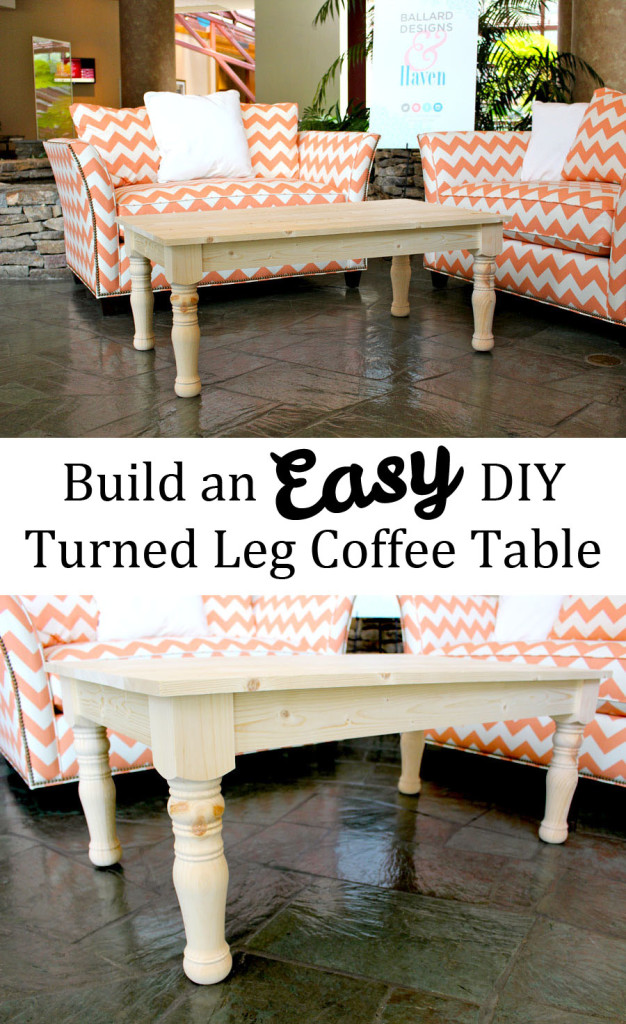 Here I am with the kind folks at Osborne Wood Products. They were so generous to donate the colonial-style turned legs for our class. Those legs are gorgeous, right? These are the ones we used. We chose knotty pine for our table, which runs a little over $20/leg. #sexylegs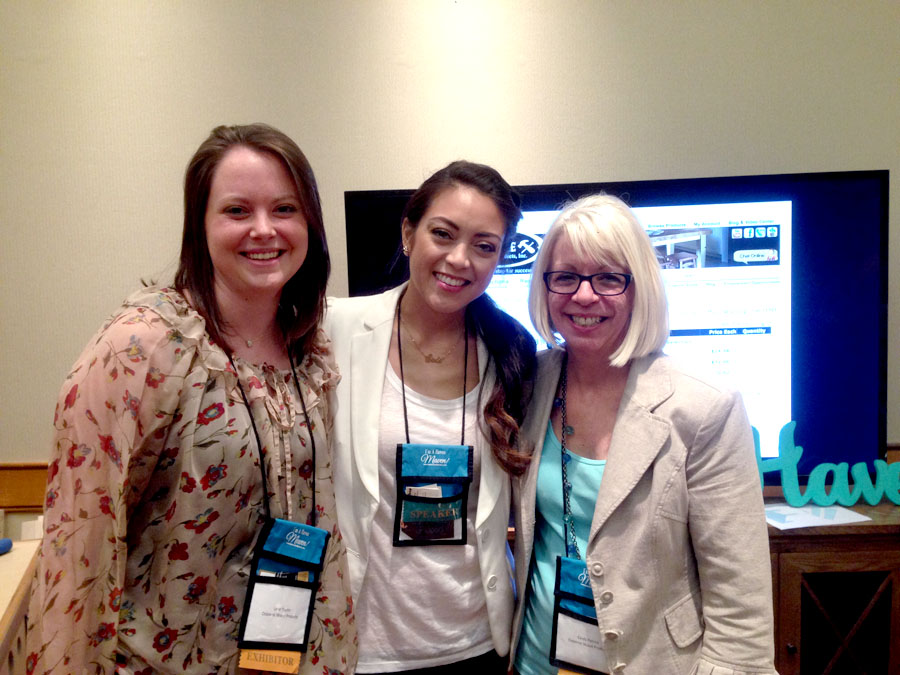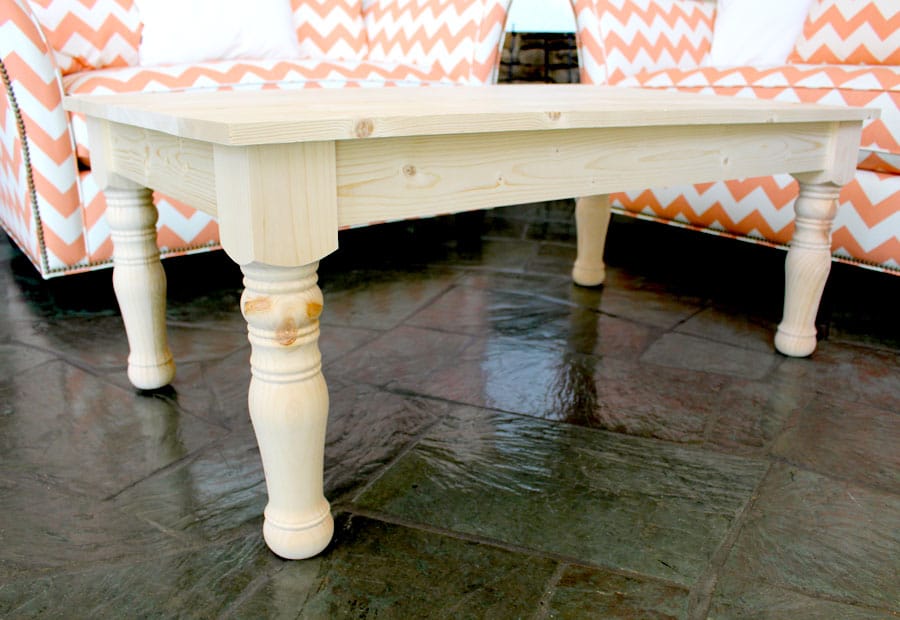 The Kreg Tool reps were exhibitors at the conference and they were so awesome to let us use their K5 model Kreg Jig for our class. I have the K4 model at home, so it was a real treat to give the K5 a whirl. It made drilling pocket holes so much faster and more efficient! I know what's going on my Christmas list this year (psst… are you reading this, Hubs?)!
Speaking of Christmas lists… mine just got a lot longer. I'm going to need a bigger Pinterest Wish List board. Ryobi Tools was a sponsor at the event and they let us play with a whole slew of different tools: drills, circular saws, jigsaws… all cordless, using their ONE+ battery system. Pretty. Freaking. Rad.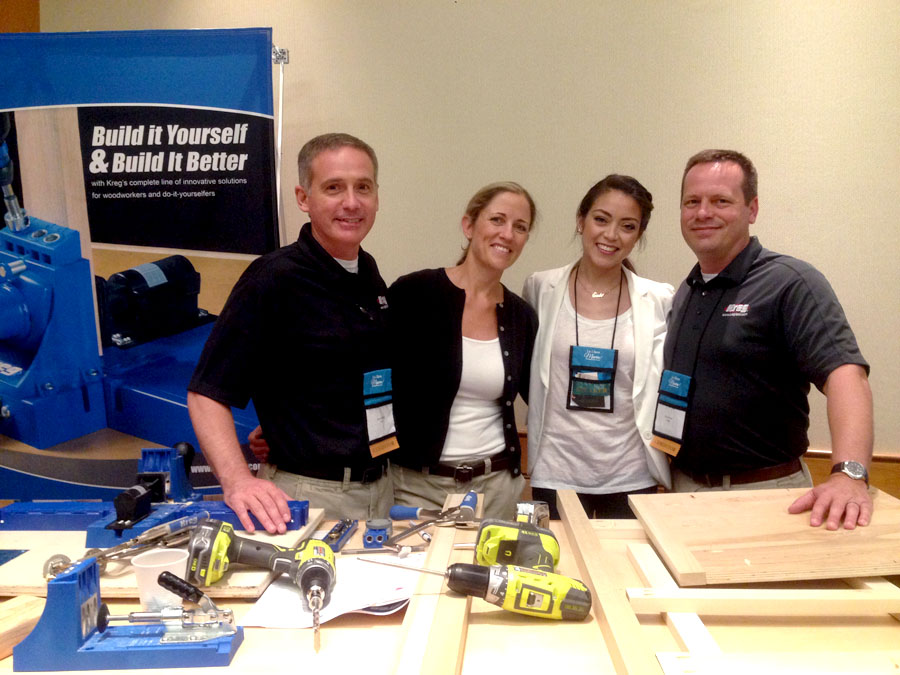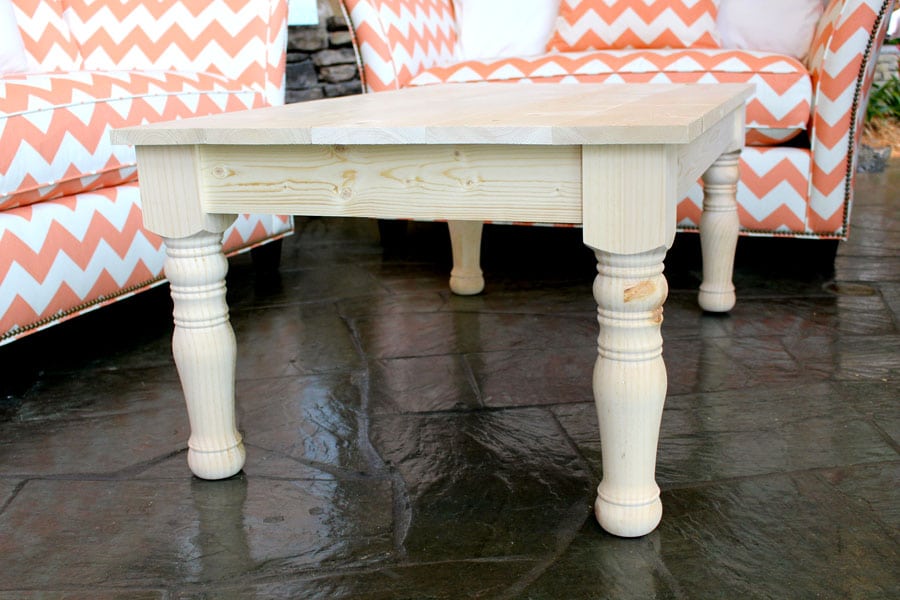 We chose to plank the table top, since the farmhouse look is so on-trend right now. Obviously, the table is unfinished. The Haven team will finish the table and donate it to Habitat For Humanity. Sweet, right?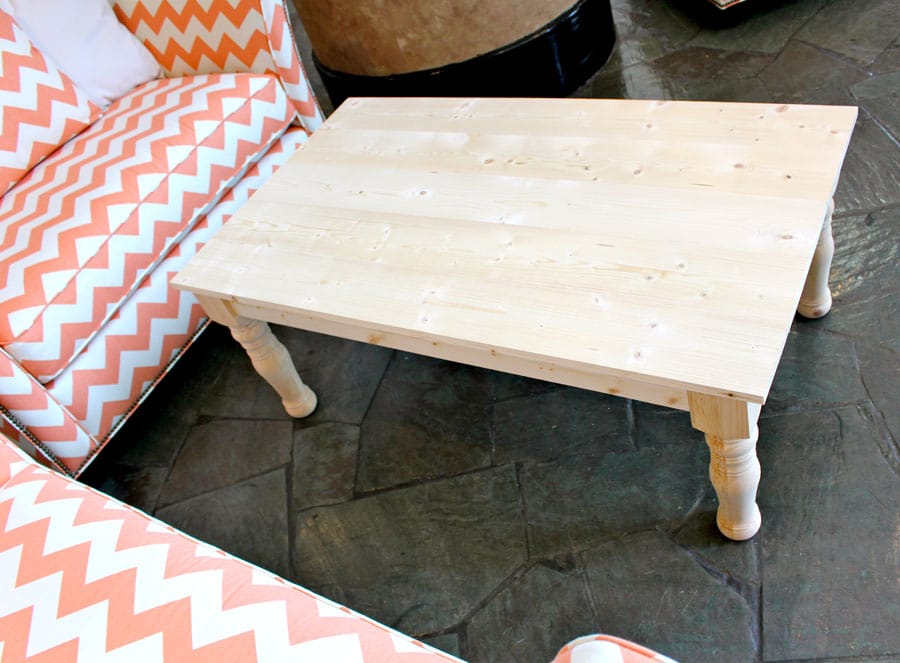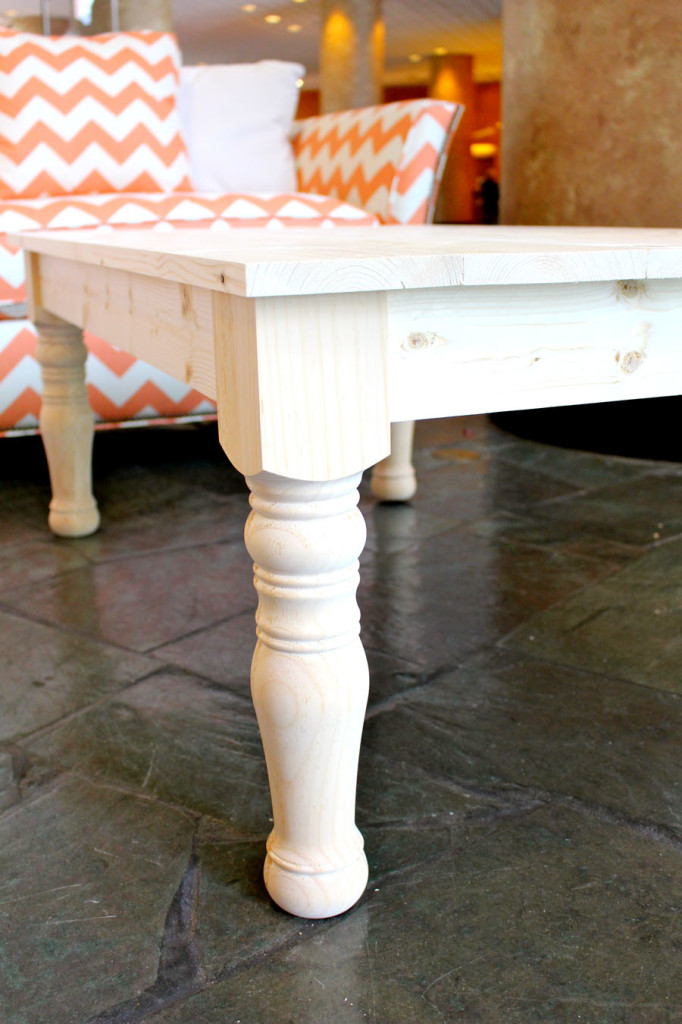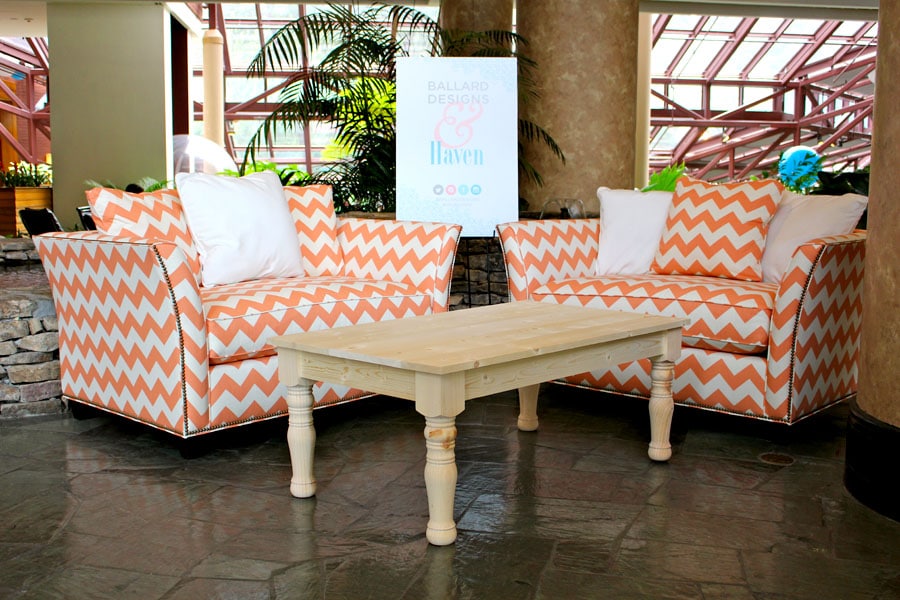 Here are some shots from our class (do you spot another one of my hand-cut wood signs?):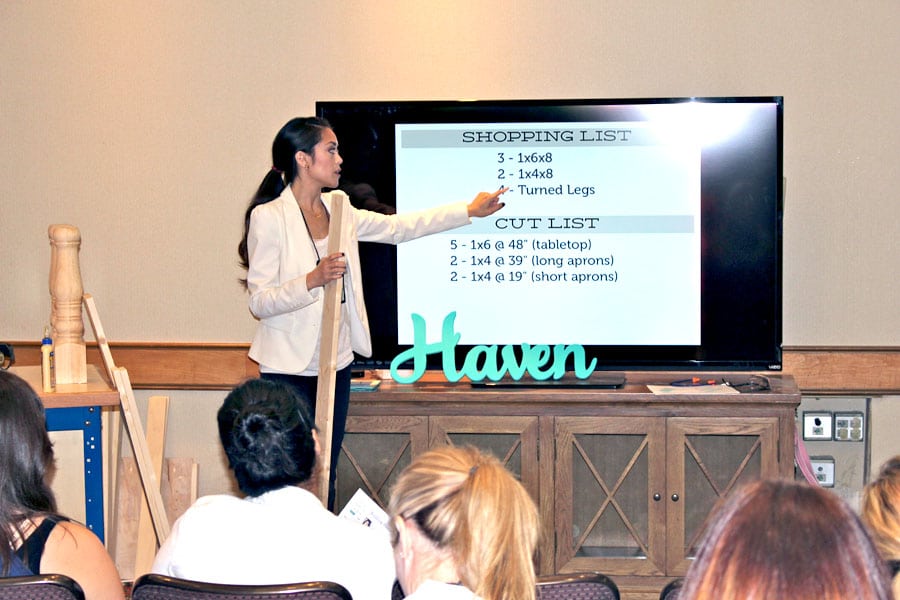 Jaime explains how to measure and cut boards: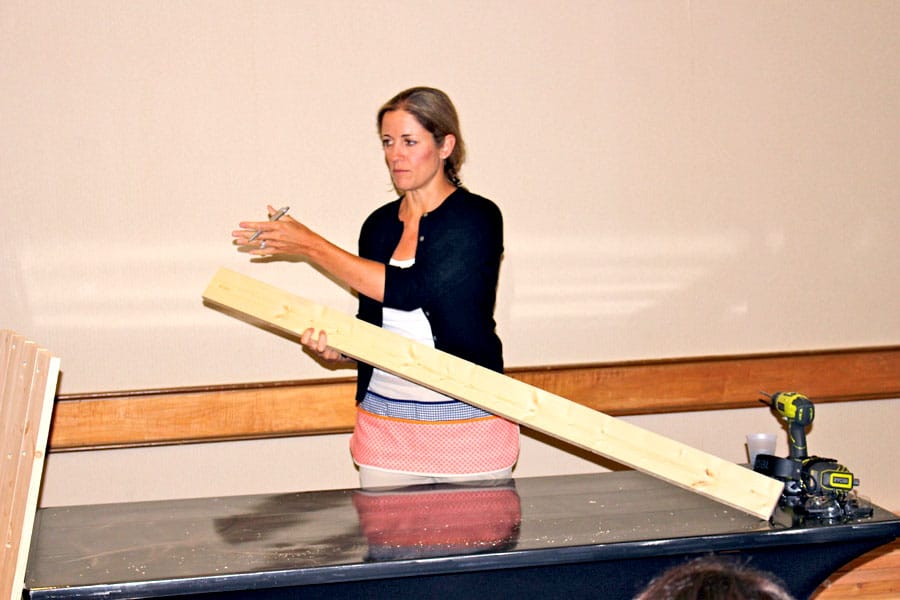 We assembled the top by joining the 1×6 boards in a plank-style using pocket hole joinery: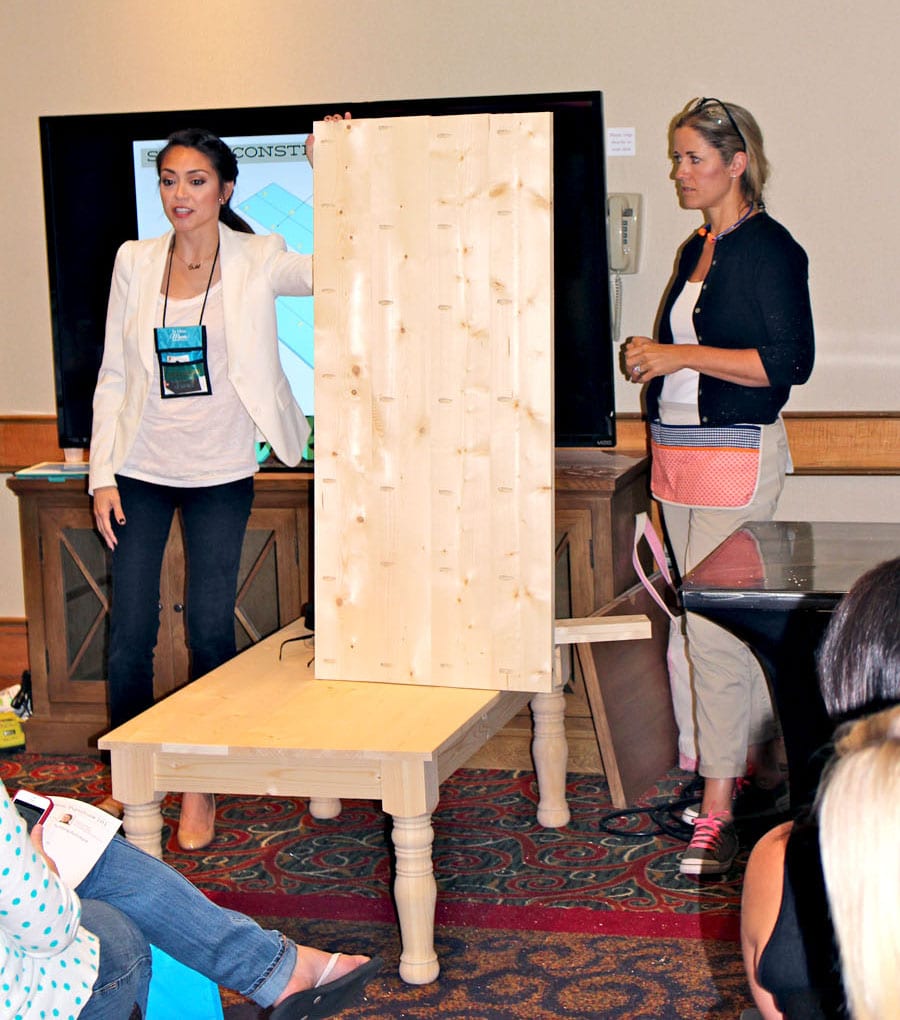 After we assembled the base and top, we prepare to attach the two together: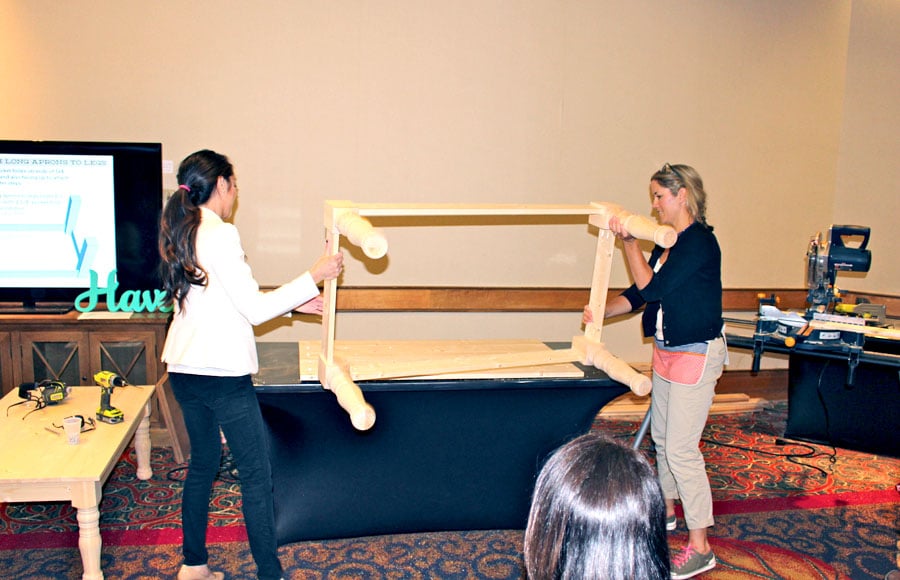 But before doing that, we want to make sure that the base square. To check for square, the measurements from corner to corner should match. Then we centered the base over the top, allowing an inch overhang on all sides, and drilled 1 1/4″ pocket hole screws from the aprons to the top to attach it.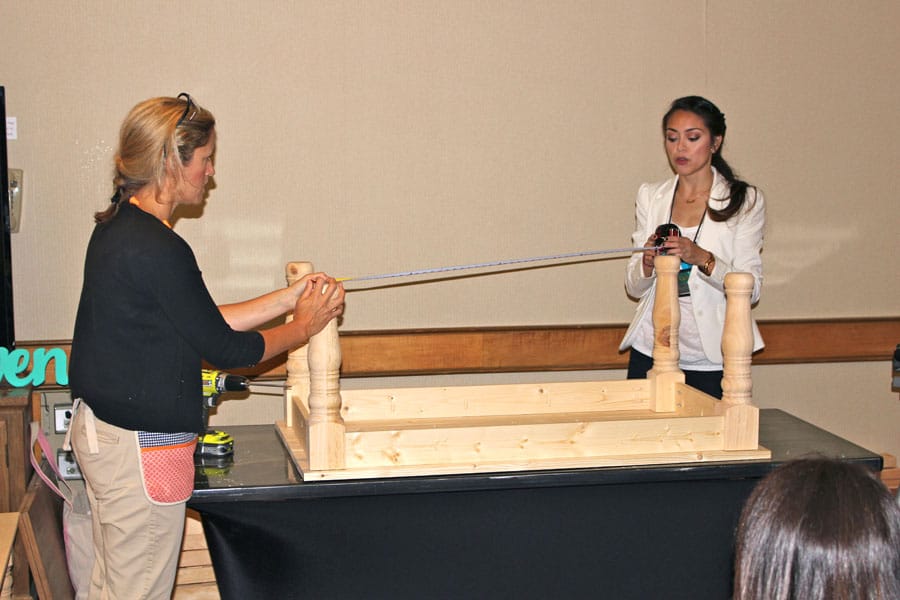 And just like that, the coffee table is done!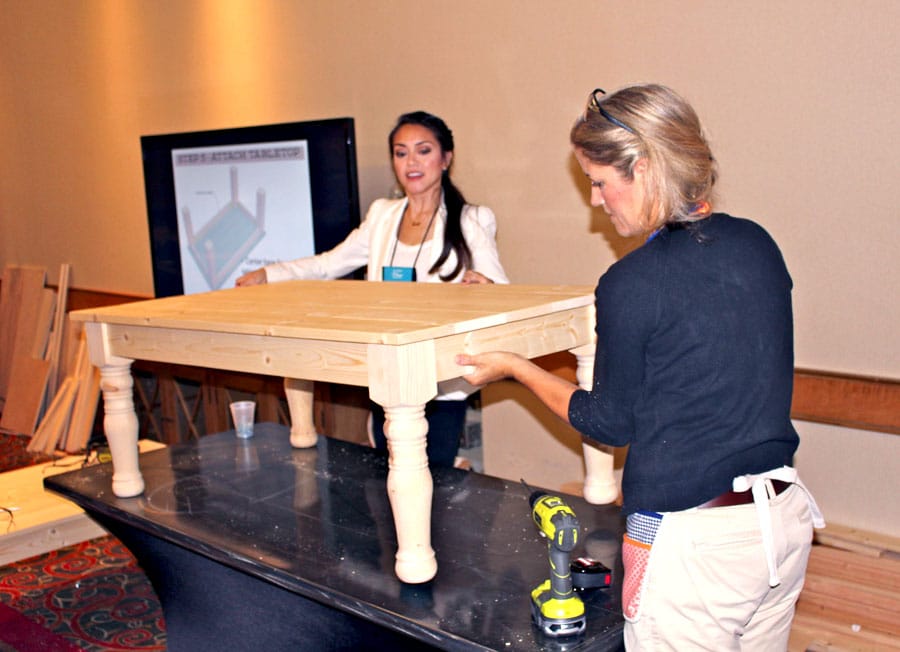 A heartfelt thank you to the kind and generous folks at The Home Depot for providing the lumber, Osborne Wood Products for providing the turned legs, Kreg and Ryobi for letting us borrow your tools! We couldn't have built without you!
And for those of you who haven't been to the Haven Conference and are interested in attending, I say GO GO GO! I learned so much, met a lot of wonderful, creative people, and had a blast over the course of 3 days. I'm still processing the whole thing – it was such an amazing, overwhelming, exhausting (in the best way) experience. Thank you to the Haven team for inviting me to teach our class – it was so rewarding and fun and best of all, I made a great friend in Jaime. Definitely the highlight of my experience. Thank you! Stay tuned for the full recap of my Haven experience later this month.
Be sure to download the plans from Ana's site. She drew up the plans so that they're easy to understand and follow because she's awesome like that. And so are you. Now go get your build on!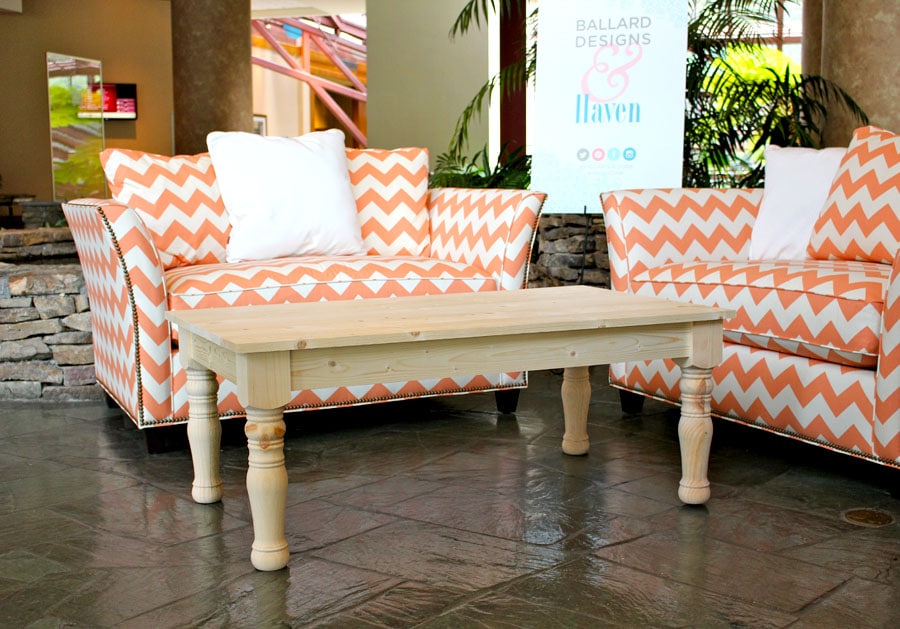 P.S. If you're looking for the Pottery Barn-inspired bench we built for our Friday afternoon class, you'll find it here.