*This post is sponsored by The Home Depot.
There are three different types of flooring on the main level of our home: honey oak hardwood, builder beige carpet, and dark laminate that's been laid over ceramic tile (so I guess that's technically four different types of flooring). From the moment we bought the house, I've wanted to replace all of this mismatched flooring with one cohesive, seamless look throughout. I researched pretty much every flooring option – from hardwood to vinyl plank, and tile to laminate – I considered ALL THE THINGS. First stop: The Home Depot to scope out our options. We took home a handful of samples: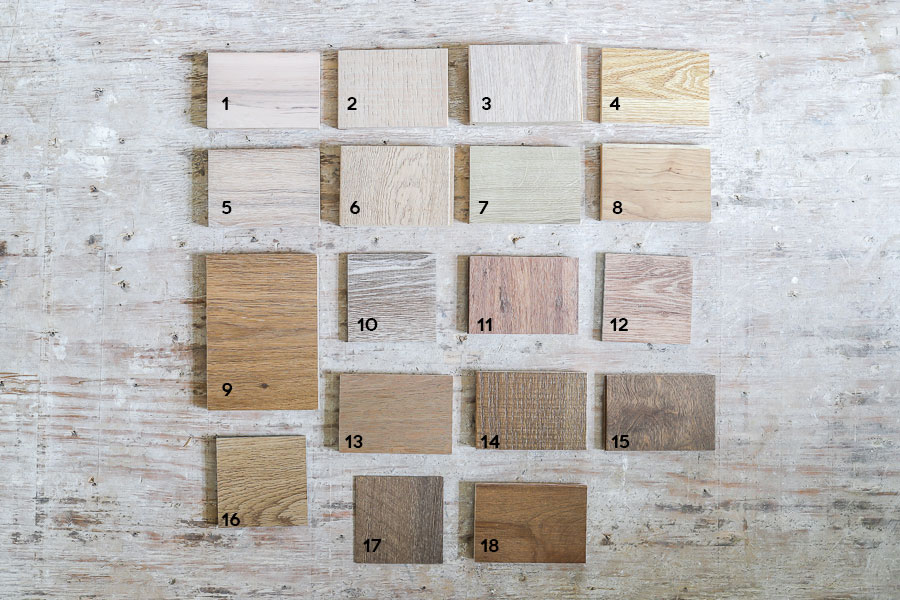 1 // 2 // 3 // 4 // 5 // 6 // 7 // 8 // 9 // 10 // 11 // 12 // 13 // 14 // 15 // 16 // 17 // 18
After getting these samples home, I studied them in different rooms at various times of the day. When we lived in Texas, we rented a house with extremely dark wood floors. The dark wood showed every speck of dust and every single dog hair. Even after vacuuming and mopping the floor, the floors would look dirty again in a matter of minutes – it was a nightmare and I vowed never to have dark floors again! Flooring options #14, 15, 17, and 18 were a touch too dark, so those were quickly taken out of the running.
I knew I didn't want to go dark, but I also didn't want to go extremely light, either, so that eliminated options #1, 2, 3, 5, 6, 7, and 8. Some were too warm (#4), while others were too cool (#16). And some had a pinkish tone to them once I had them in the space under our natural lighting (#11, 12, 13). I love grey, but fear the grey trend is on the way out, so #10 was also out.
The luxury vinyl plank flooring had the impressive look and feel of real wood, but is available in a limited number of patterns. I was worried the pattern repeats would be obvious in such a large space. After considering tile, laminate, vinyl, and more, we finally landed on hardwoods. We weren't sure if we wanted to go with solid or engineered hardwoods, so I did quite a bit of research outlining the pros and cons of each.
Solid Hardwood vs. Engineered Hardwood Flooring
There's nothing quite like the real thing, so solid hardwoods are perfect if you're a purist who wants to invest in the real deal. You can sand, stain, and refinish solid wood floors numerous times and the durability and longevity is unmatched. However, DIY installation can be a bit more challenging and if installed incorrectly, the wood can warp and buckle under humidity and moisture.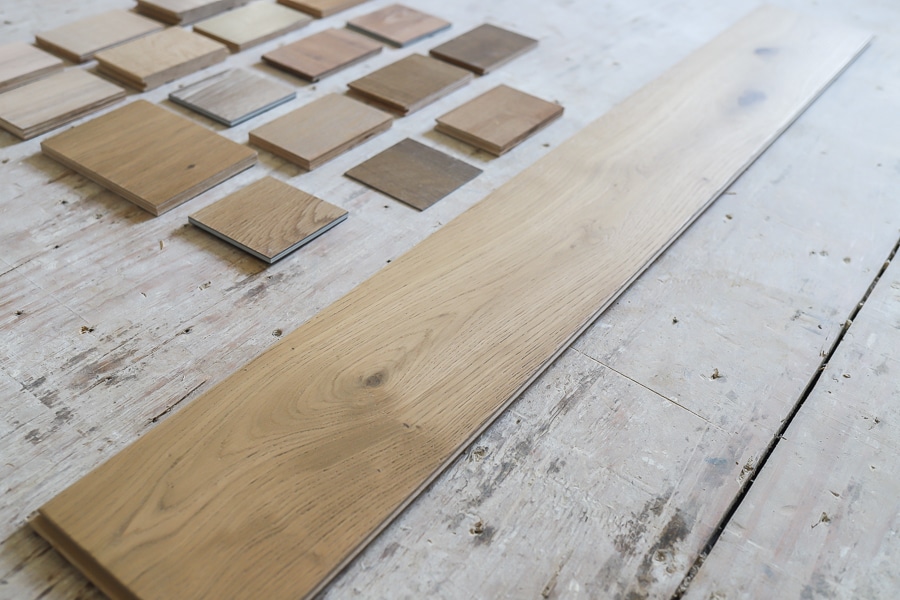 Engineered hardwood is constructed of layers of hardwood and high-quality plywood, each layer positioned in opposite directions. This prevents the floors from warping and bowing in moist or humid environments. There's a kitchen and laundry room on our main floor, so I decided that the engineered hardwood would be better suited for these rooms. All wood will expand and contract due to temperature and humidity changes, but the engineered hardwood will be more stable than solid wood.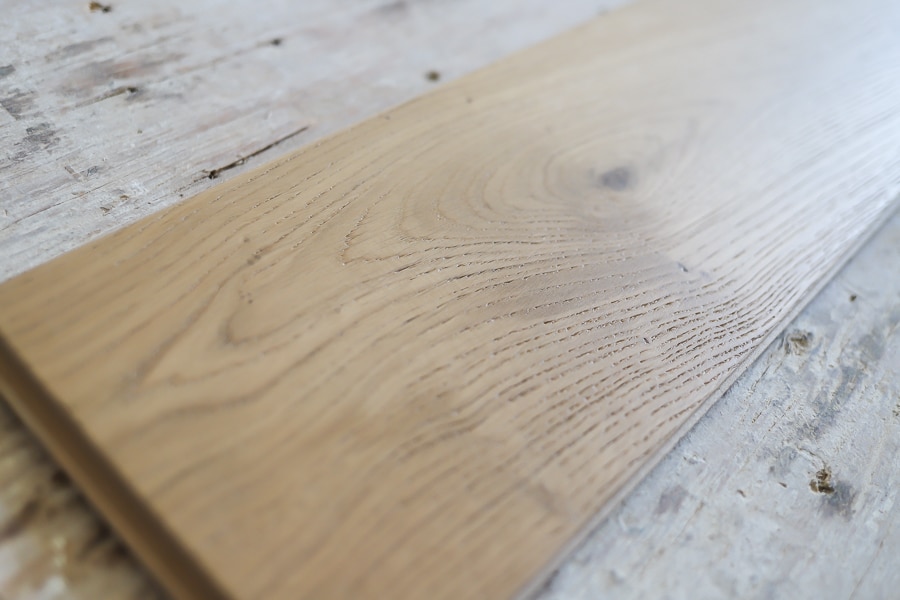 We finally decided on the Malibu Wide Plank French Oak Engineered Hardwood because it's the perfect tone, grain, and width for us. The French oak has been smoked, which gives it a deeper tone and color, and the hand-scraped texture is absolutely gorgeous. It has a matte finish on it and comes in wider planks, which I love. We chose the click-lock option, so installation was a breeze as well! Want to see how it turned out? Check out this post!
*This post contains affiliate links. To read my full disclosure policy, please click here.