Hi friends! I am SO excited about today's project. First, allow me to introduce Sarah, from The Created Home. Sarah is a DIY rockstar who can build, remodel, and renovate like a boss. Just check out her amazing cabin themed playroom. I love every detail. The lofted cabin bed! The rope bridge! The reading nook! The slide! The climbing wall! WOW. What a magical space for her kiddos. #bestmomever
I'm also madly in love with her apothecary-style console table and printmaker's coffee table. See? Didn't I tell you Sarah is a badass builder? What an honor it is to team up with her for this DIY Fretwork Console Table.
Prepare yourself for some major eye candy: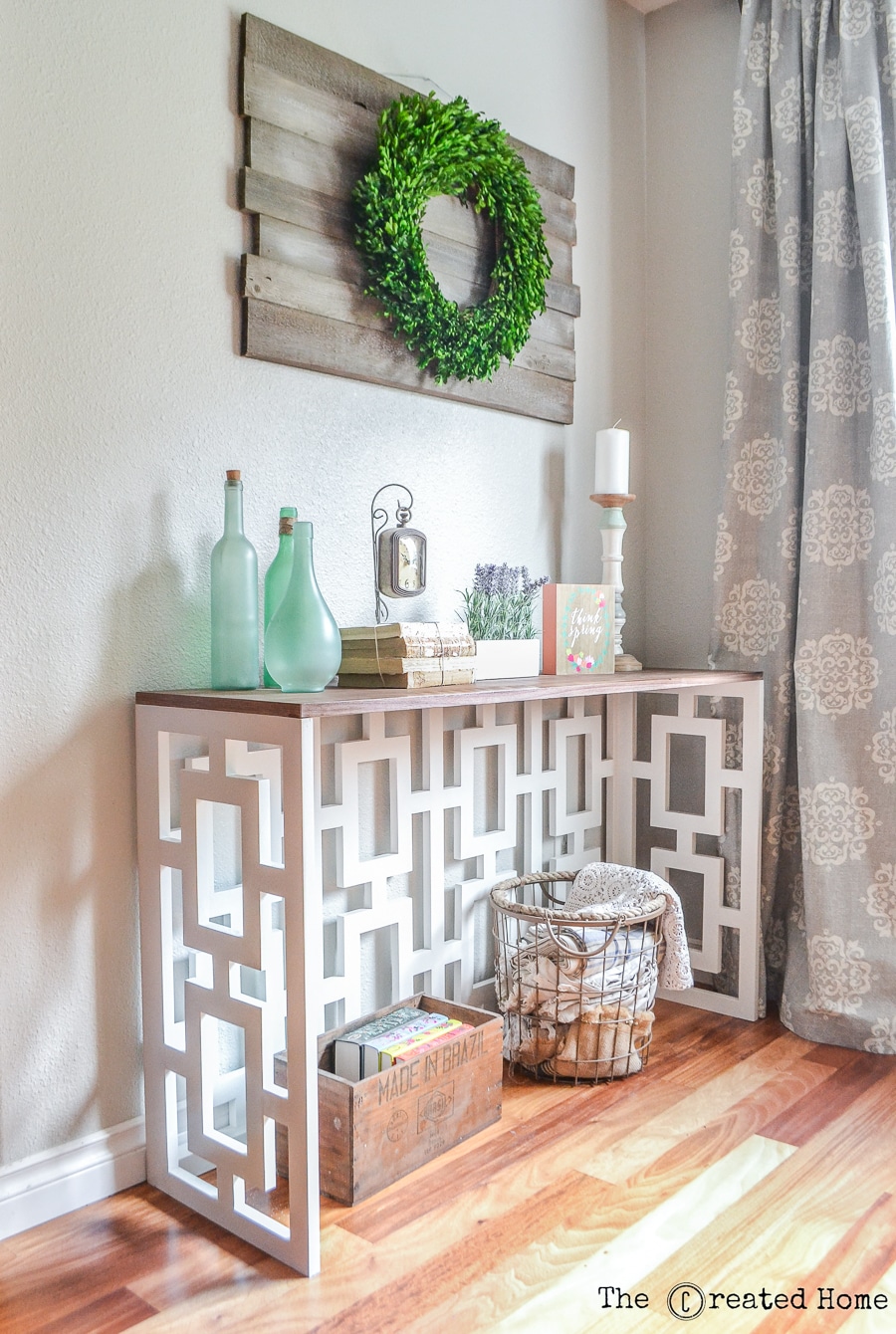 Le sigh… I love it so much.
You guys. I designed this console table a couple years ago. Yes, years. The unpublished plans have been sitting patiently on my hard drive for two years. I kept deluding myself into thinking I'd find the time to build it someday. For every plan that gets published, there are 4 or 5 more that never see the light of day which is why I'm so happy Sarah brought this one to life. This fretwork console table plan is one of my most treasured, original designs and I couldn't trust just anyone with it.
But Sarah isn't just anyone.
We've been over this already.
Try to keep up.
I just knew she'd be the perfect person to tackle this project and I am thrilled to be sharing the plans with you today. After 2 years! Finally!
Sarah shares a lot more photos and very detailed building tips on her blog, so be sure to visit The Created Home to see how she built this DIY Fretwork Console Table.
One more thing: make sure you have some tissues nearby because you're going to need them to wipe up that drool. Are you ready for this?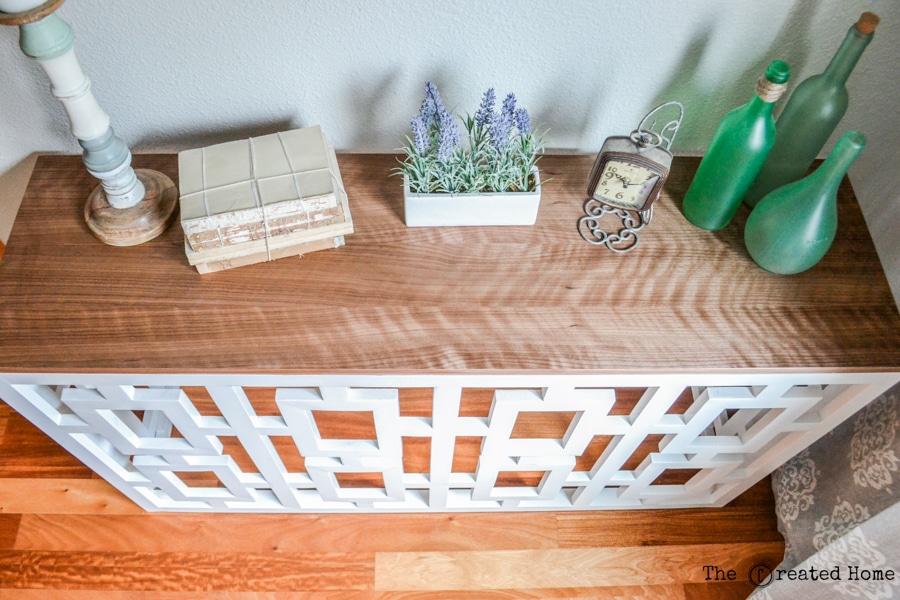 Sarah chose to use this gorgeous walnut for the top. Would you ever guess that it's plywood?
Killer, right?! That's Purebond Hardwood Plywood – it's so easy to order the different species from HomeDepot.com. We're talking birch, walnut, mahogany, hickory, cherry, maple… so, so good! The panels come in a variety of sizes and the ship-to-home option is a piece of cake too. In fact, I just bought a couple of hickory panels for an upcoming project and shipping was only $6! Crazy.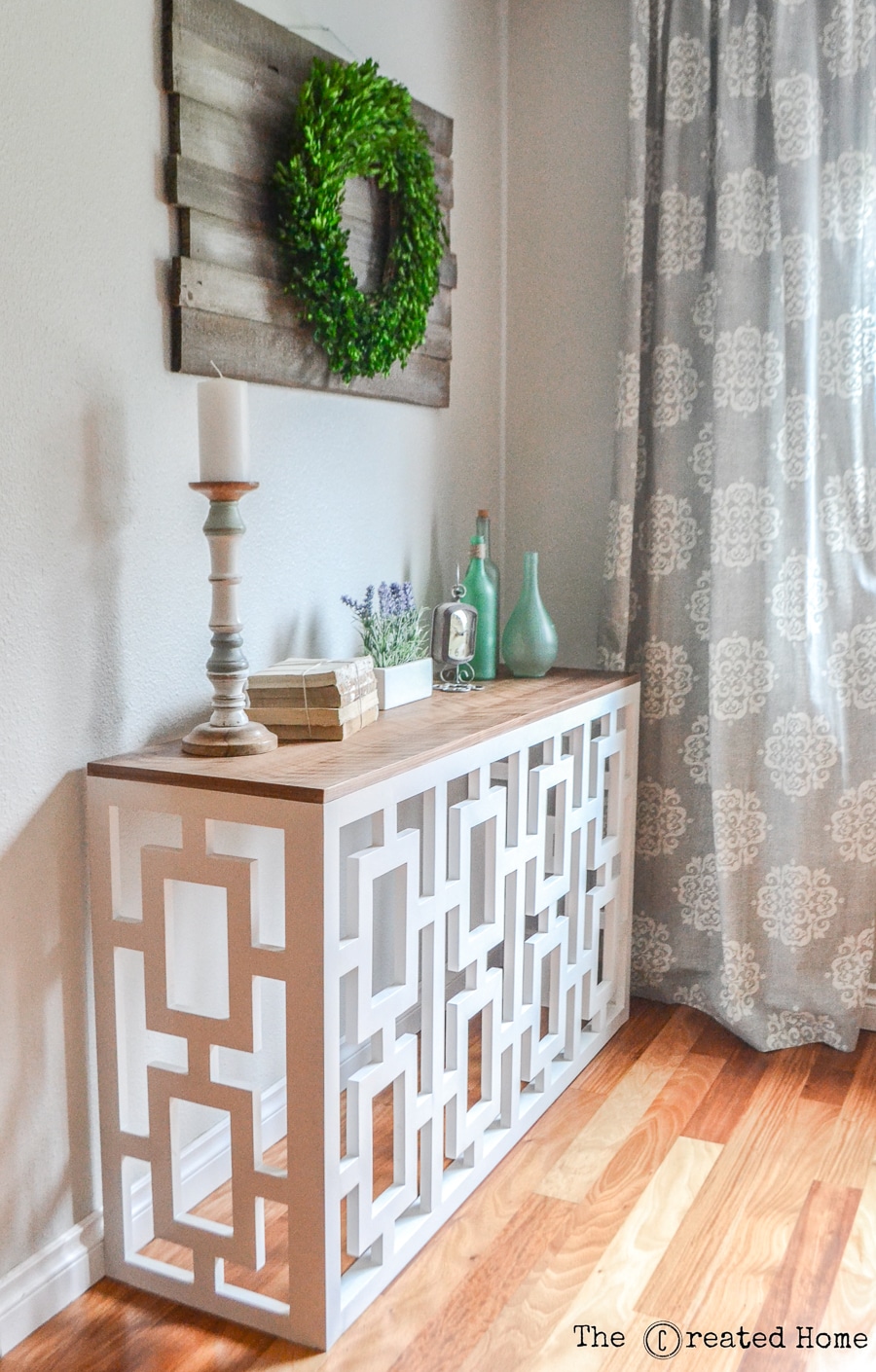 This console table looks stunning either way – with the fretwork against the wall or facing out.
Seriously. What a show-off.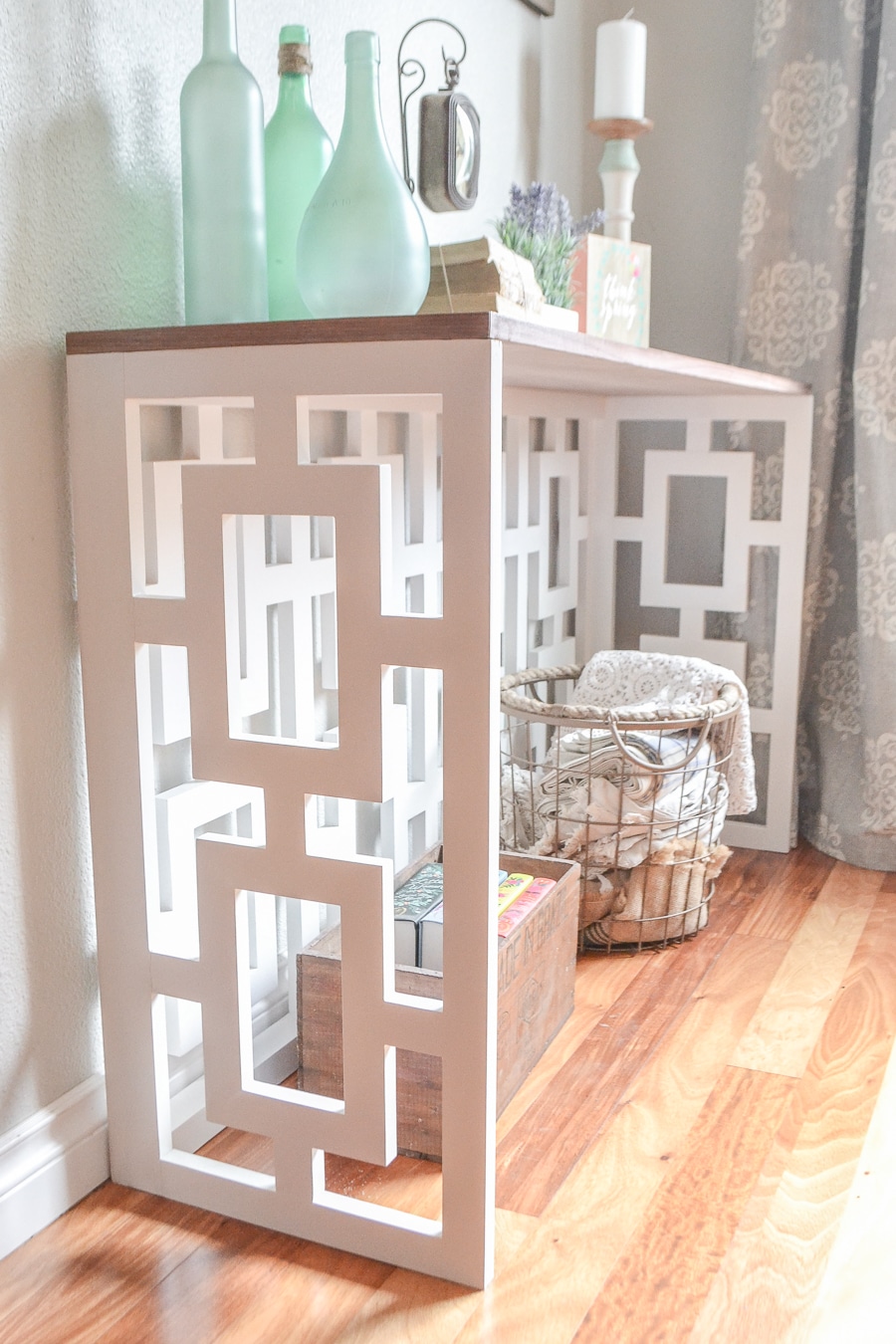 A huge thanks to Sarah for bringing my design to life. Don't forget to visit The Created Home for more info on this project and download the building plans down below.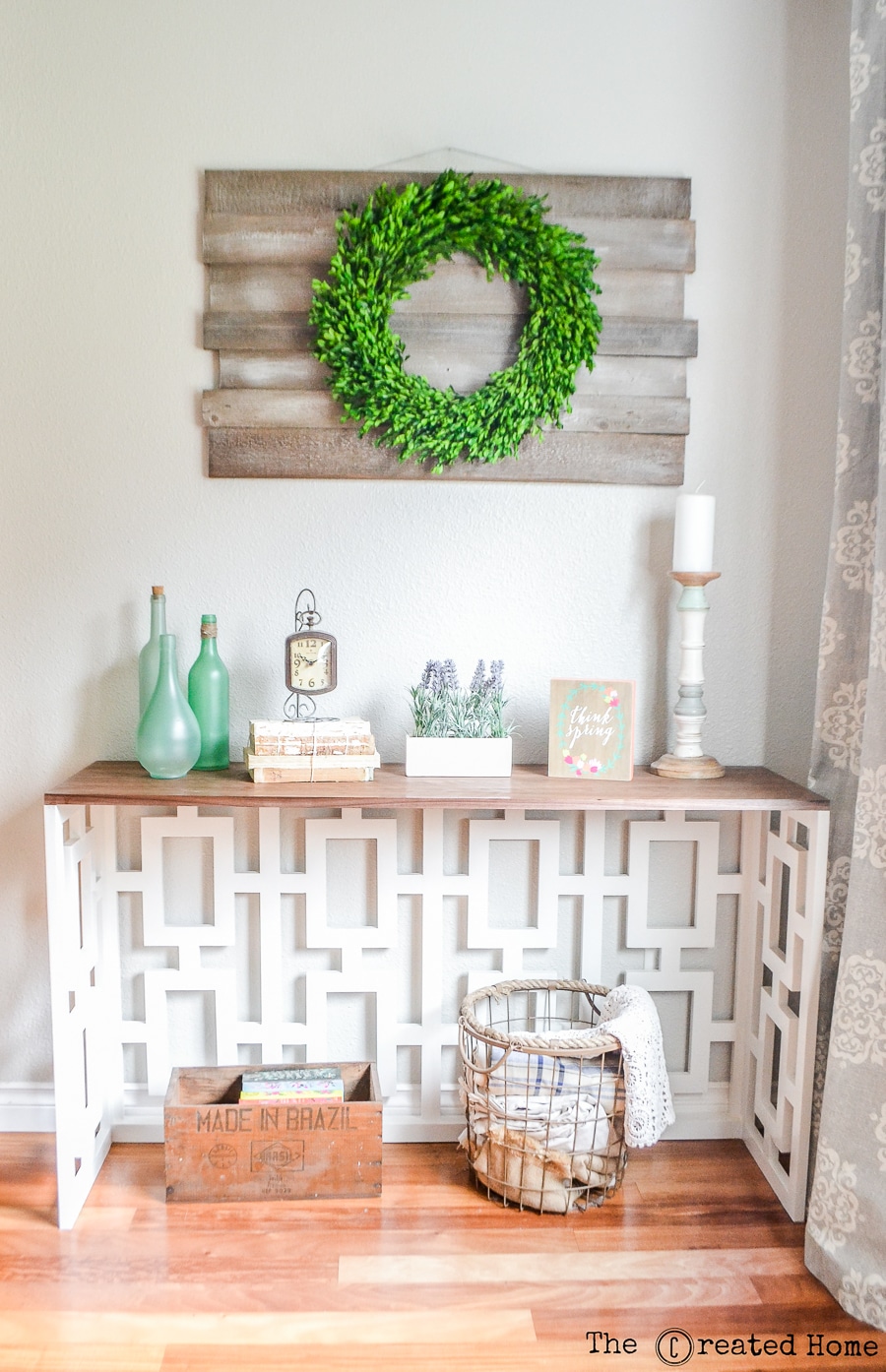 Thanks for reading, friends. See you next time!