It's finally starting to happen, you guys. I walked outside this morning and didn't suffocate from the heat and humidity. There was that familiar, crisp, cool breeze that made me go back inside and grab a sweater. It's finally getting to be Fall around here and I am geeking out over it. It's my faaaaavorite season. I love everything about it: the sharp, crisp air that fills my lungs; the crunch of dead leaves under my feet; the colors of the trees changing from green to gold; the giddy anticipation of the upcoming holiday season, the warm, safe feeling of family and togetherness gathering around a table full of comfort food; the cool weather, cool enough to be exhilarating, but not cold enough to make me curse the wind. I just adore this season.
Along with the changing of the season comes a changing of our home decor (my husband loves that. Just kidding. He loves that just about as much as he loves getting a root canal). #FirstWorldProblems
Nothing big, just a few, small touches here and there to infuse our home with the feeling of Fall. I usually take my decorating cues from nature and with the leaves turning to fiery reds, warm golds, and honey-dipped ambers, the colors of the season are so vibrant and inspiring to decorate with. Gold, copper, and other metallics are so on-trend in home decor and fashion right now, when it came time to change up my mantel decor, I decided to go for the gold with these gilded mini pumpkins. This project is fast, easy, and budget-friendly.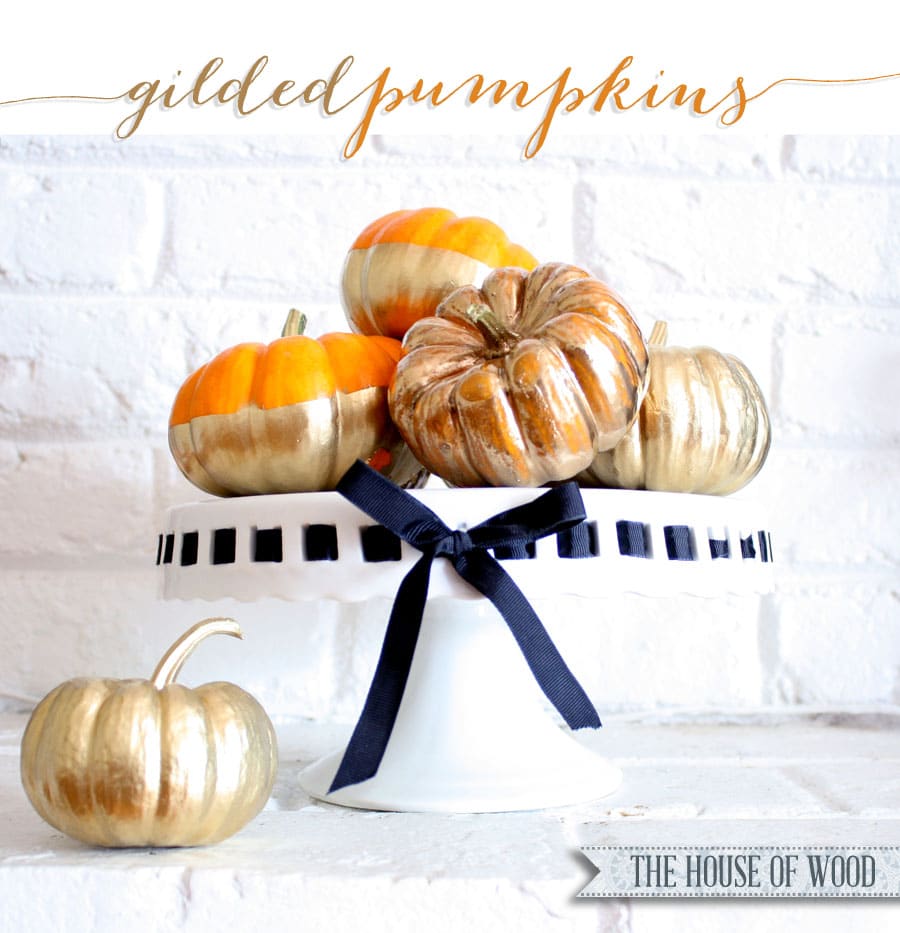 I picked up a couple of bags of mini pumpkins from the grocery store for less than $3/each, along with a can of gold spray paint.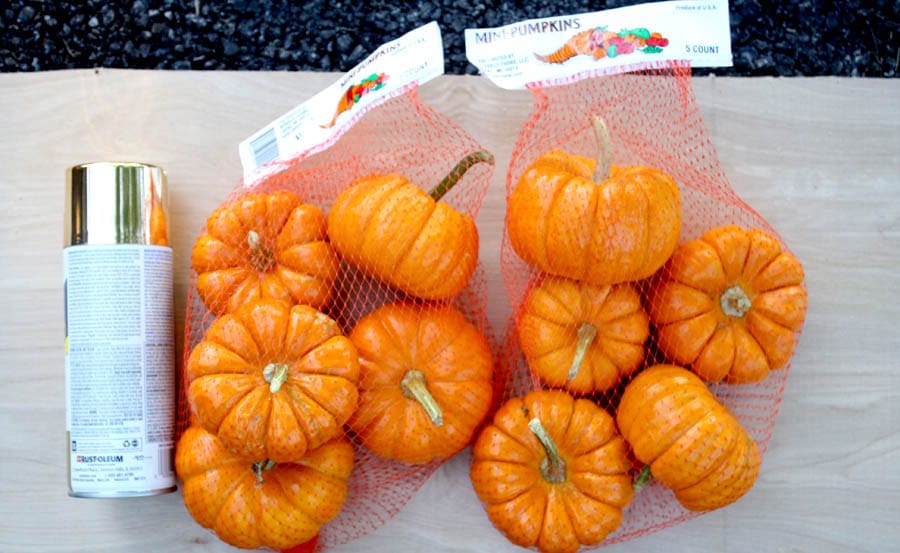 Then I just gave them a quick once-over with the spray paint and waited a few minutes for them to dry. This is not rocket surgery.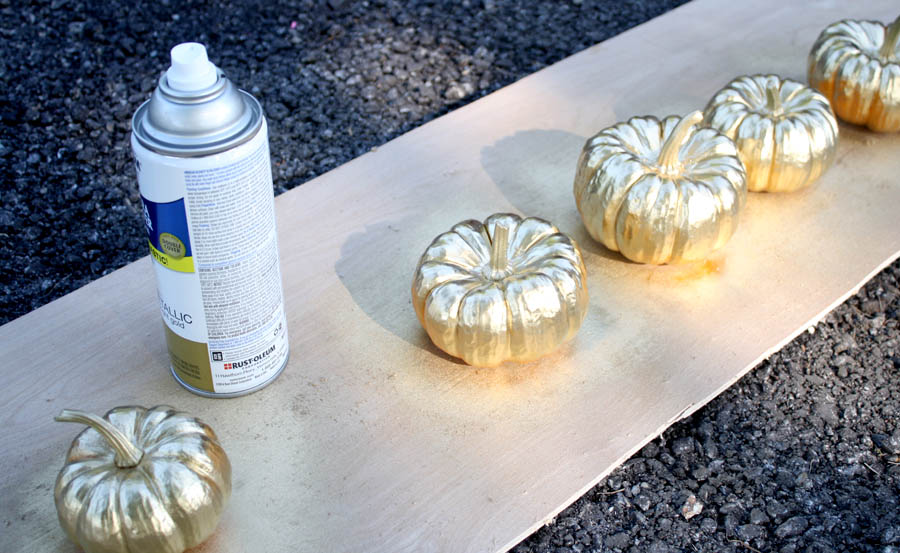 To shake things up a bit, I decided to get all fancy with some painter's tape. Since the gold-dipped trend is showing no signs of slowing down, I decided to give these guys the treatment. I just masked off the top part of the pumpkin with some tape and sprayed the bottoms (there's a booty joke in there somewhere).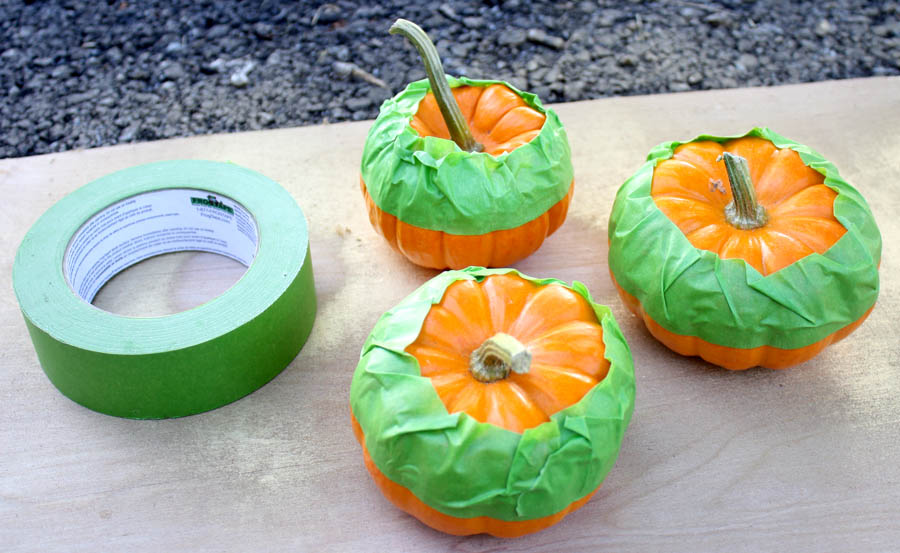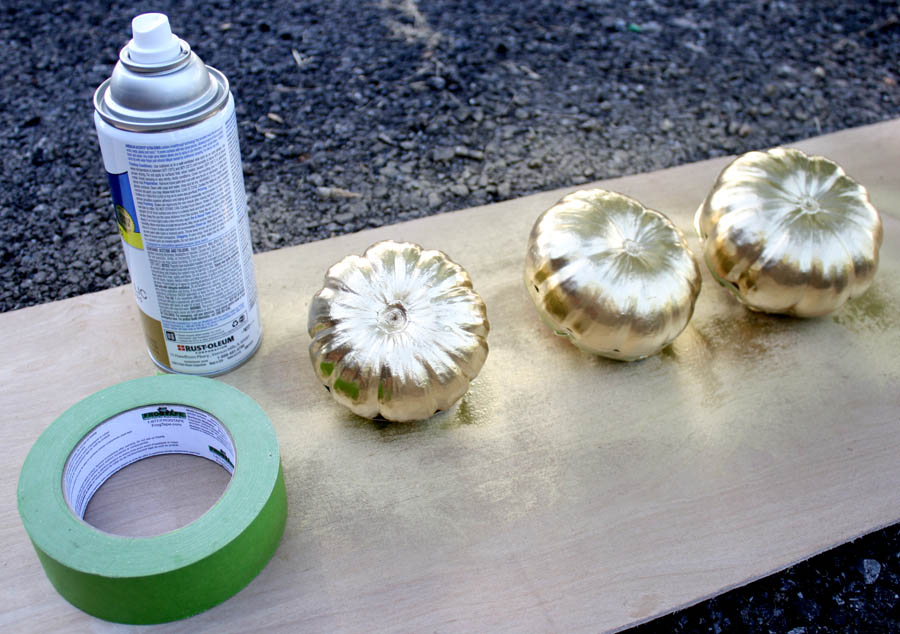 After the paint dried, I peeled off the tape to reveal my gold-dipped pumpkins.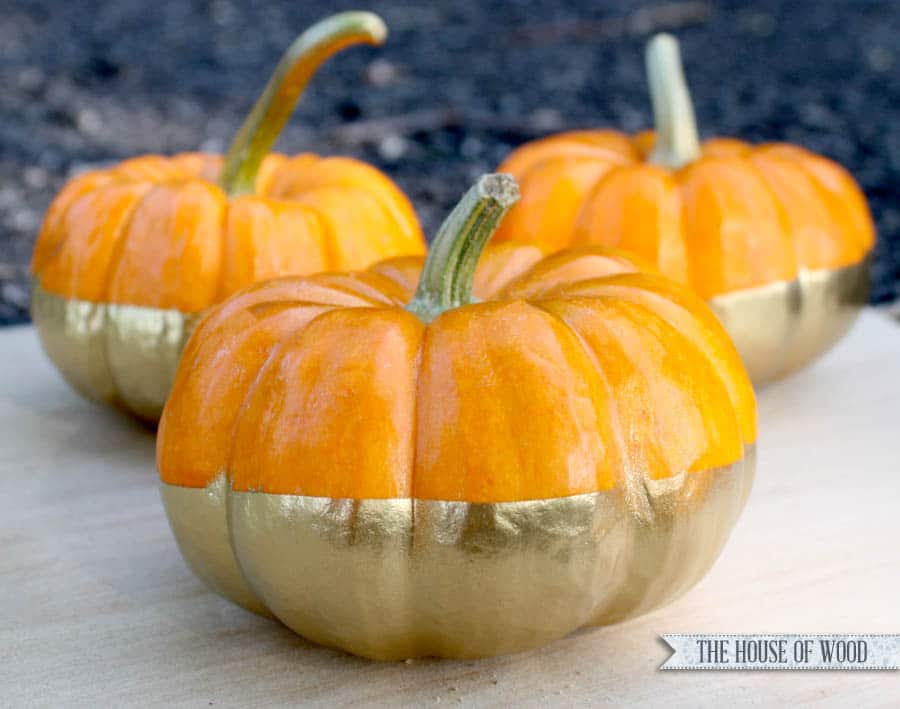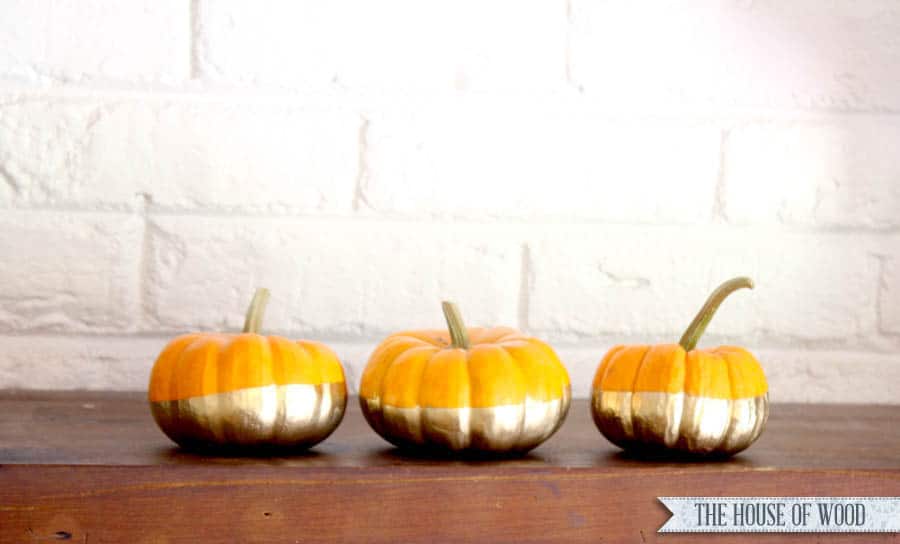 I spray-painted the remaining pumpkins with a different gold spray paint (brilliant gold, antique gold, pure gold), just to vary the tones a bit and add some depth to this little vignette.
If you want to get all crazy, you can even mask off the pumpkins to create stripes or polka dots. So many possibilities!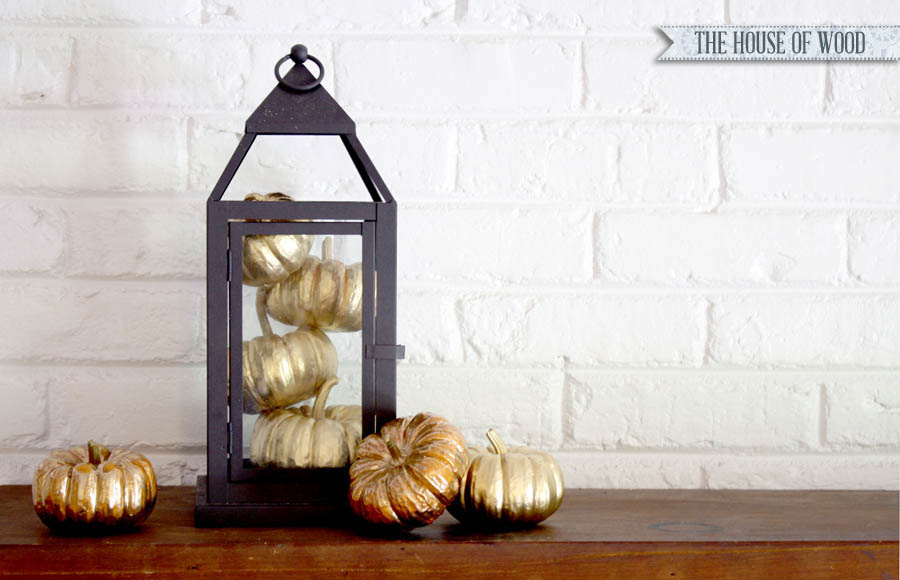 I'll be back to reveal the full Fall mantel makeover, but until then, tell me, how are you decorating for Fall? Have you jumped on the gold-crush bandwagon?
Feel free to pin and share this project if you'd like! Thanks for stopping by! Have a great weekend, and a happy Fall, y'all!
Pin it for later!