Hi friends! Hope your week is going well! Today I'm hanging out with Jen and the I Heart Organizing posse, sharing my little girl's closet makeover. After building her this West Elm-inspired queen bed, I turned my attention to the other side of her bedroom. Her closet was so disorganized because it was so dysfunctional, so this custom-built closet was an easy and inexpensive solution. I built her this custom shelving unit out of a single sheet of plywood! Check out the complete play-by-play on I Heart Organizing here.
Source list (with affiliate links):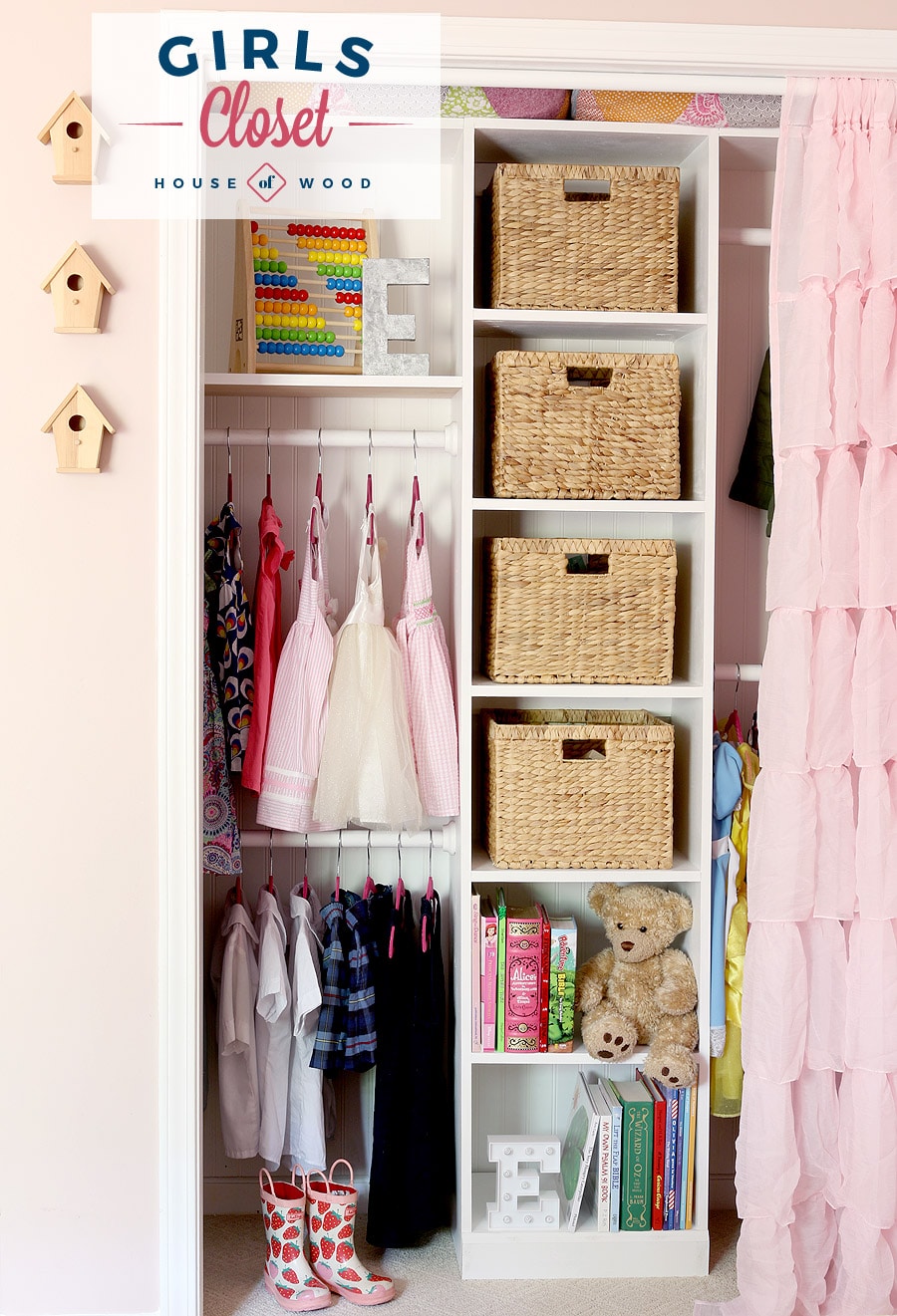 Of course, as always, I chose to use my favorite plywood, Purebond Plywood. I like that the wood is responsibly harvested, manufactured right here in America, and made without toxic formaldehyde. The formaldehyde-free part is most important to me, since this shelving unit is living in my daughter's room.