We recently replaced the flooring on the main level of our home and what started out as one project, quickly morphed into several. What's that saying? If you give a mouse a cookie… The original floors were thicker than the new engineered hardwoods, so we were left with an unsightly gap between the door casings and the new floors. Instead of replacing all of the door casings and trim, we chose to install plinth blocks to bridge the gap.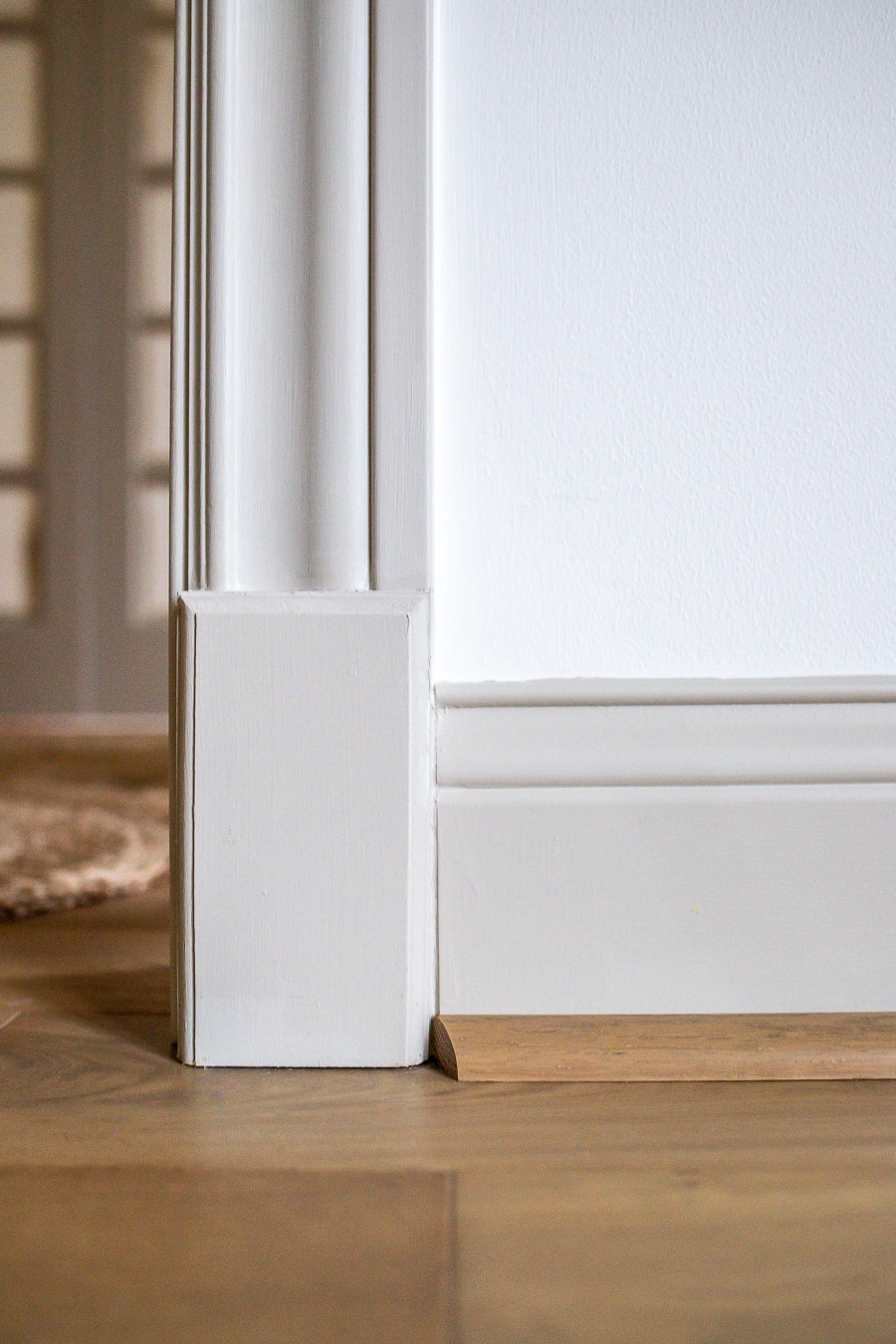 So, what is a plinth block? Plinth blocks are molding pieces located at the base of a door casing to create an intentional transition to the baseboard. Not only do they add a classic architectural detail to a home, but they're surprisingly easy to install!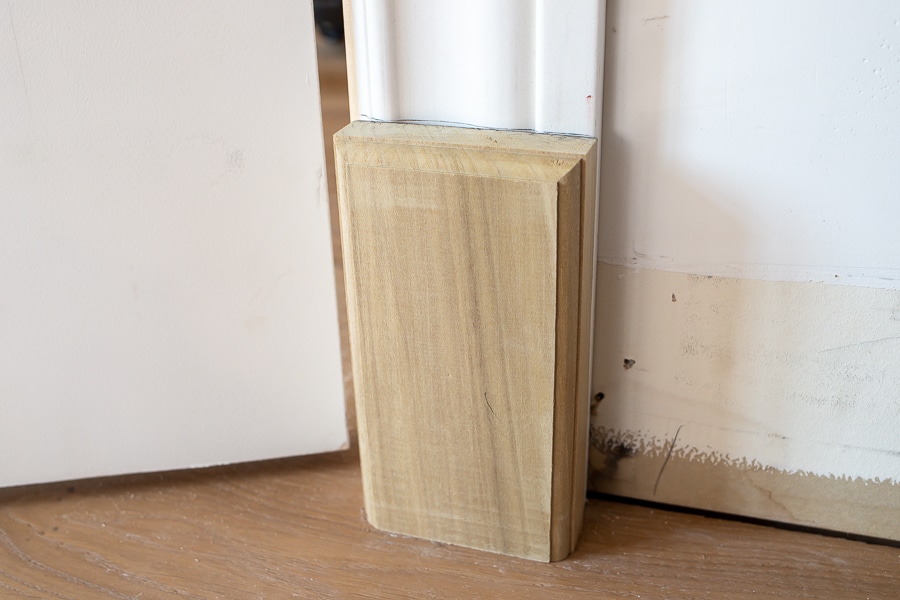 Plinth blocks come in various sizes and profiles and you can purchase them from your local millwork supplier or from home improvement stores like The Home Depot. Because we're painting our trim, we chose paint-grade poplar plinth blocks with a simple routed edge on three sides.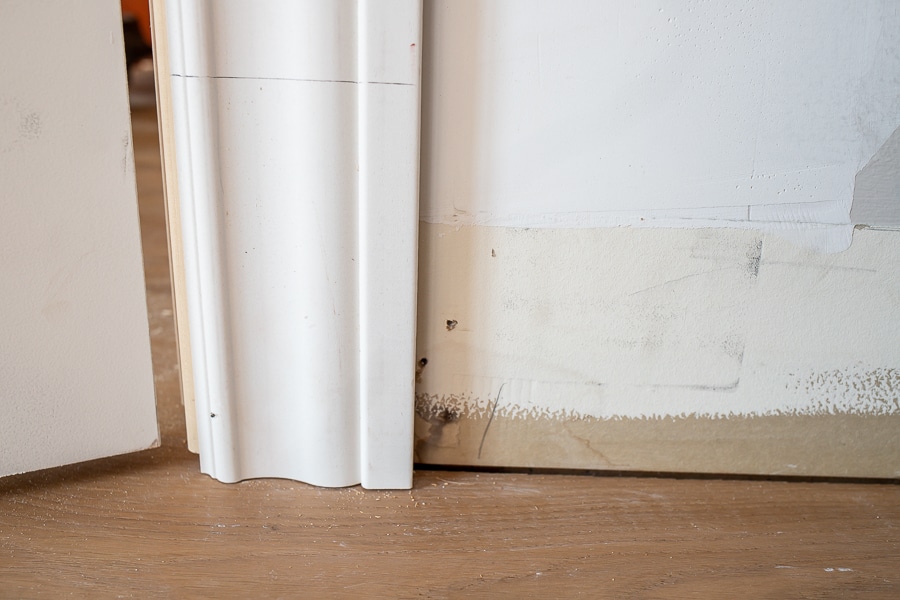 We'll need to cut into our door casing to accommodate the plinth block, so I first set the plinth block in place and marked the height. I'm excited to be partnering with Dremel on this project – the Dremel Multi-Max is the ideal tool for this job! It tackled this task quickly, easily, and efficiently. You can watch a video of the Multi-Max in action on my Instagram account.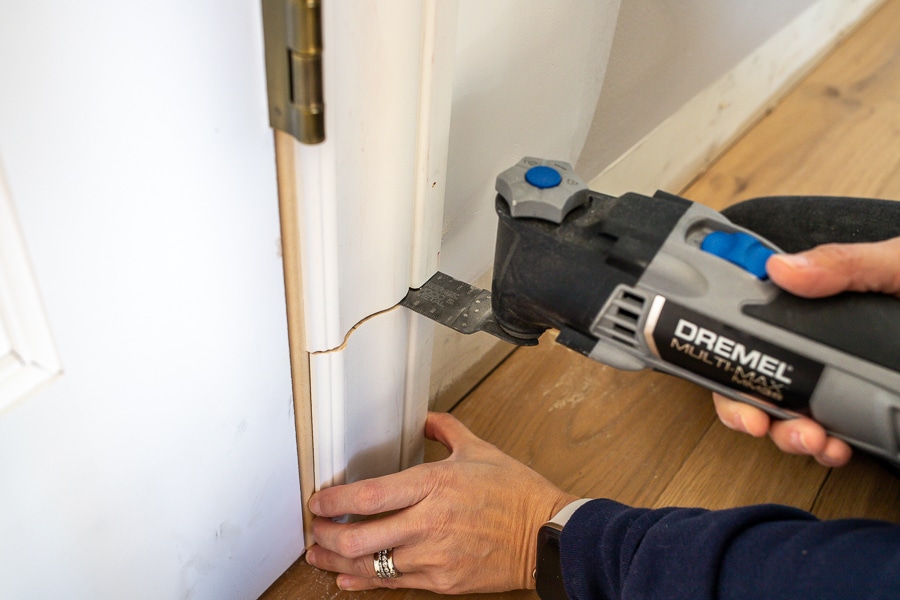 I simply cut across the door casing, following along the pencil line carefully. Then I pulled the cut piece of the casing off and slid the plinth block in its place. I attached it to the wall with 2-inch brad nails.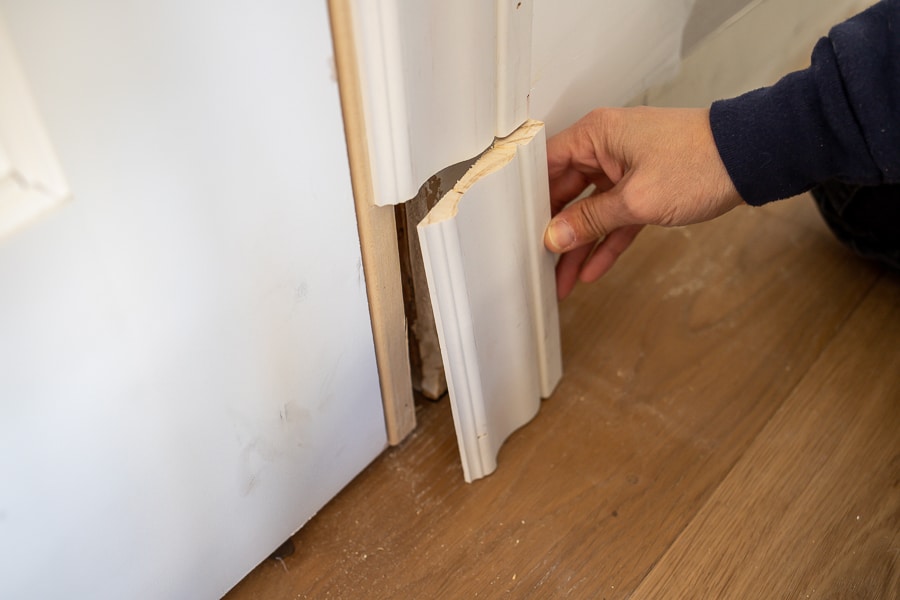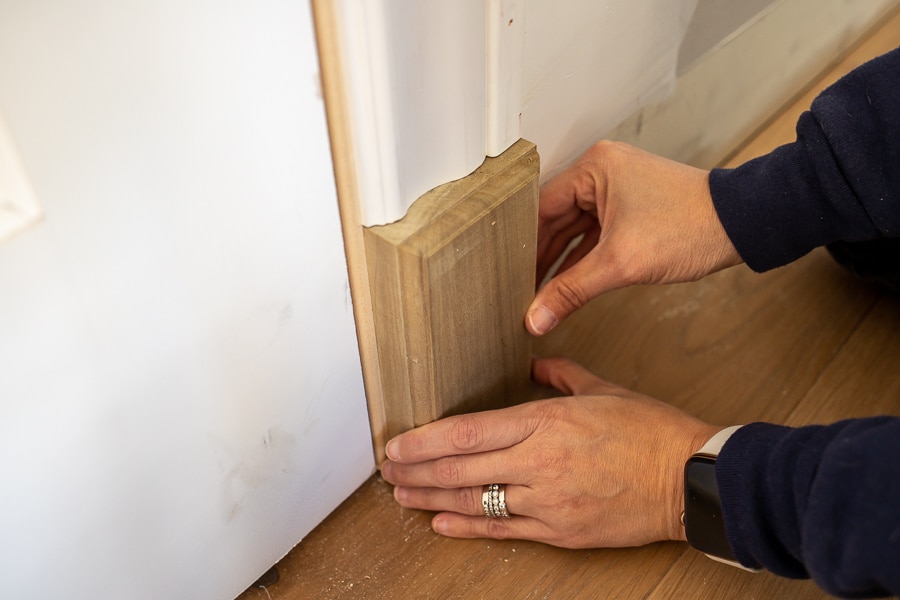 Finally, add a bit of caulk to the seams and to patch the nail holes then paint the plinth block the same color as your trim and baseboards. That's it! Super simple, right? I absolutely love the timeless architectural detail these plinth blocks add to our home!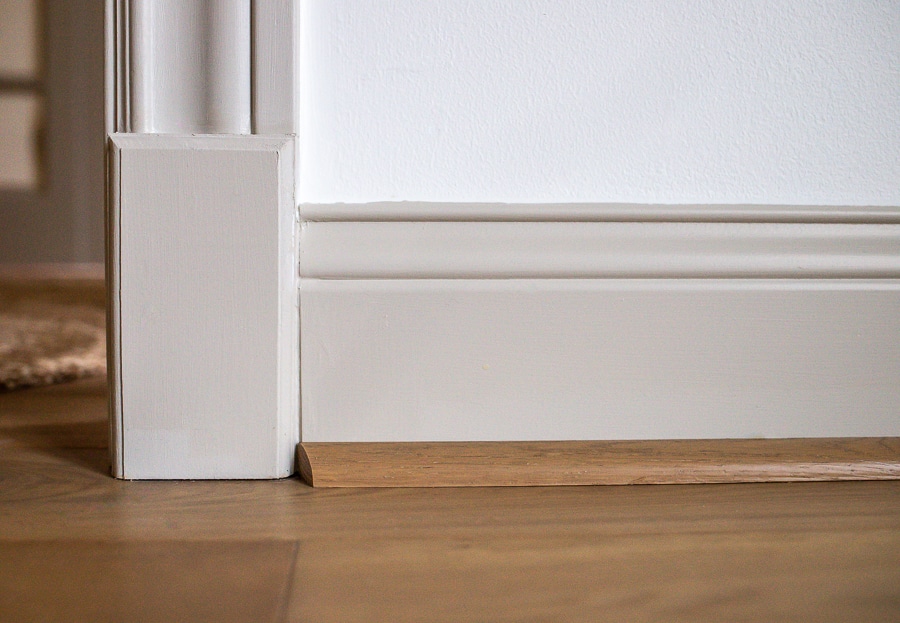 And can we just have a moment for this painted trim? The trim used to be a yellowish white color and while my first inclination was to paint it all a crisp, bright white, I'm SO happy I chose this color instead. I think it adds an extra level of elegance and highlights the beautiful molding we have throughout the house. We've lived here only a few short months, but a lot of progress has been made so far! I'll be sharing all of the details soon, so stay tuned…