Hello! Hope my American friends had a lovely 4th of July weekend! We spent ours on a military base celebrating with fellow soldiers and military families at the Fort Hood Freedom Fest. There's nothing quite like feeling the boom in your chest from a 50-gun salute to the nation or hearing the 1st Cavalry Division Band playing "The Star-Spangled Banner." My dad retired from the Air Force and my husband is in the Army; military life is the only life I've ever known and I wouldn't have it any other way. God bless America, land that I love.
Today, I'm excited to be sharing brand new dining table plans with you! I teamed up with my talented friend, Timisha from Toolbox Divas. I had the pleasure of meeting Timisha at a conference last year, so I was thrilled when she asked me to draw up the plans for her husky modern dining table. Feast your eyes on this gorgeous thing: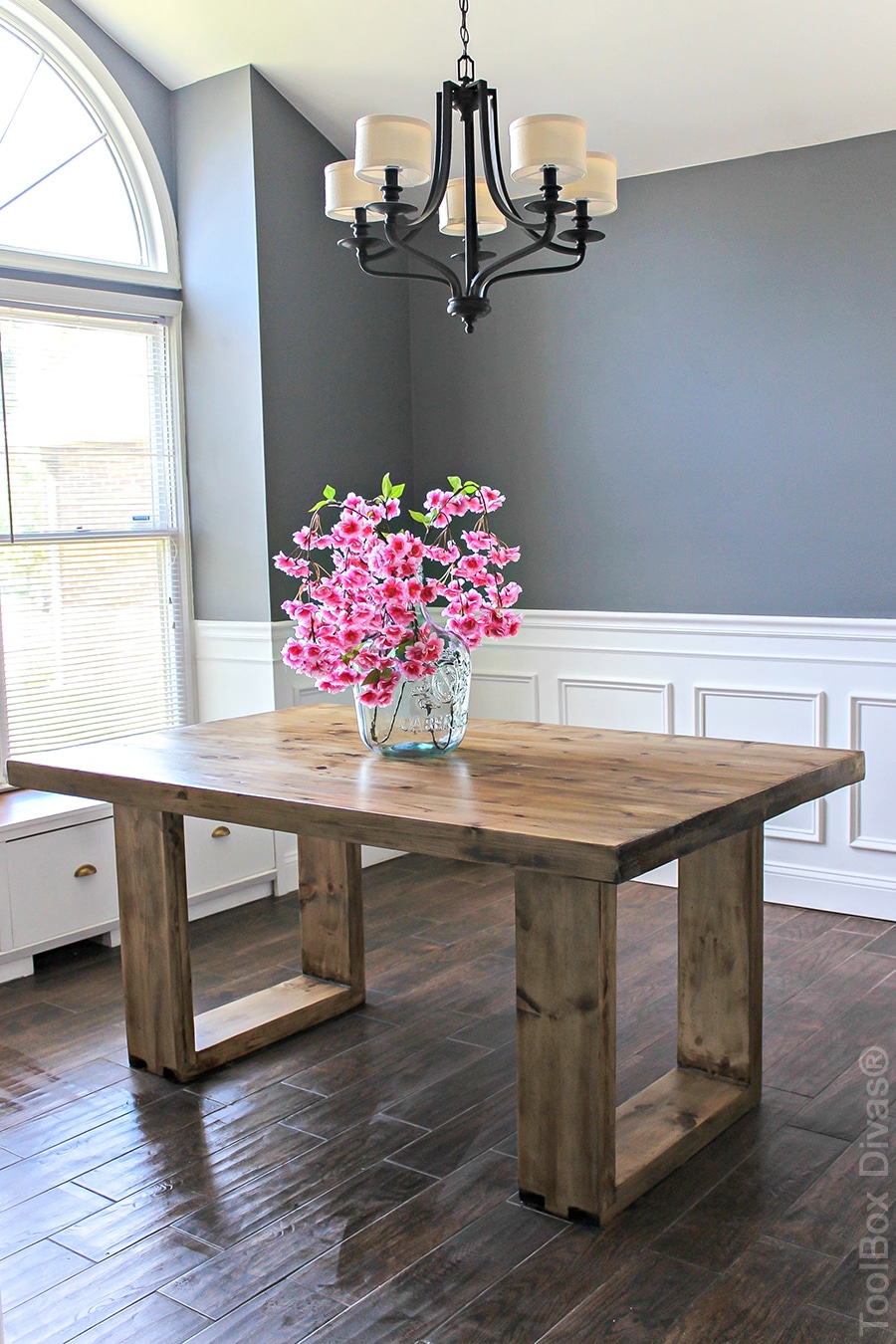 Are you drooling yet? Timisha did an amazing job! She wanted her tabletop to be extra thick, so she glued boards together to get this chunky look. She's written up a great tutorial on her site with a lot more photos and building tips, so be sure to visit Toolbox Divas for the full run-down. Timisha even included a helpful video! How awesome is that?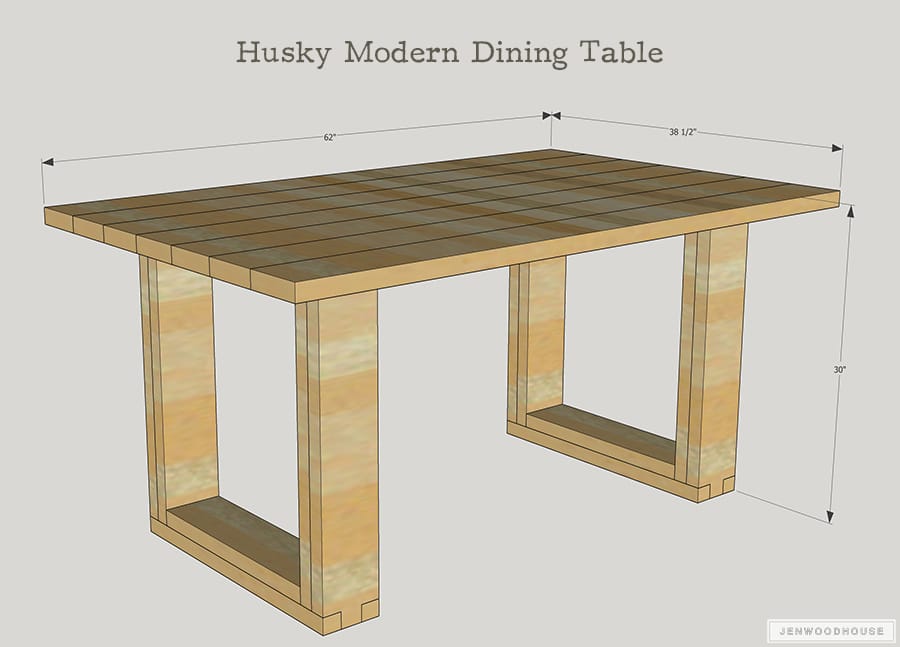 Are you ready to build your own DIY Husky Modern Dining Table? I've got you covered with the free plans! Click the button below to download the plans, then head over to Toolbox Divas for more photos and info.



A big thanks to Timisha for crushing this project – it's so fun to see my plans come to life. And thank you for visiting! If you love this DIY Husky Modern Dining Table, please PIN and SHARE it!