My son received a set of play tools for Christmas so I built him his very own tool box to keep his tools corralled. This Kid's Tool Box is a super simple beginner-level project that requires minimal materials and tools. In fact, it makes a great scrap wood project!
Once again, I teamed up with the fine folks at BuildSomething.com to bring you the free building plans for this kid's tool box. If you're not familiar with BuildSomething.com, it's a new website where you can gather ideas and inspiration by browsing their catalog of free building plans, draw up and share your own plans, and join a growing community of do-it-yourselfers. I shared the plans for my Kids' Farmhouse Craft Table and Bathroom Shelf there.
Click here for the step-by-step building plans and materials/cut lists for the Kid's Tool Box.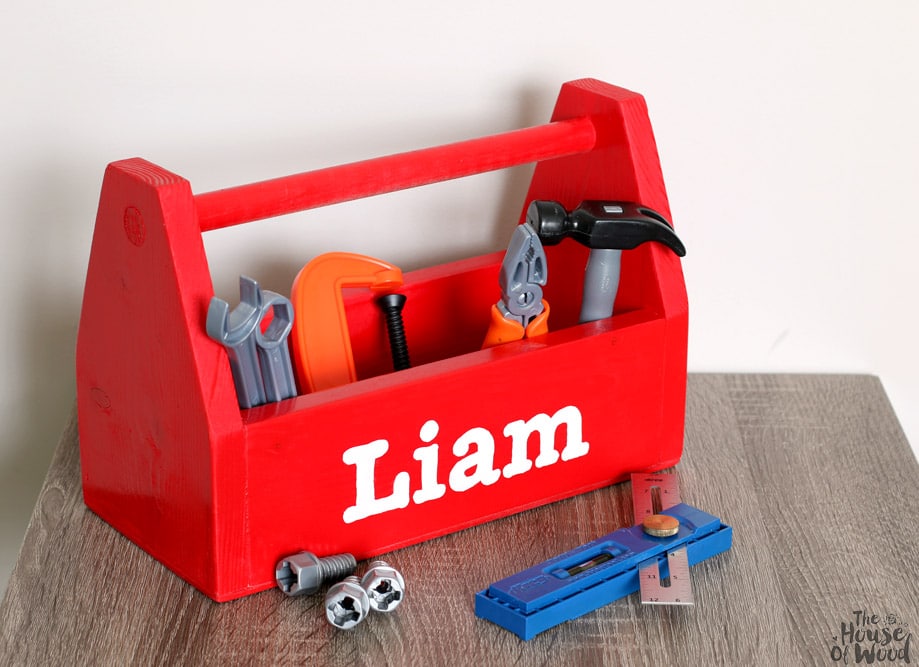 Isn't it super cute? My son is three years old and I designed the tool box to be perfectly sized for him – small enough to carry around, yet big enough to hold all of his tools. I love watching him playing with his tool set. He appears to be very busy with a look of intense concentration, then he'll stop just long enough to tell me, "Mama, I have some work to do." I'm quite sure my heart explodes every time I hear him speak anything at all. He's at such an adorable age right now, I just want to eat him up.
It took all of about 30 minutes to build this tool box out of scrap wood. Then I filled all the nail holes, sanded, and sprayed a couple coats of red spray paint on. Then I used white acrylic craft paint to personalize it. Finally, I sprayed a couple coats of clear poly on it and left it overnight to dry. This morning, my son woke me up with, "Mom, can I have my tool box now?" Needless to say, he and his tool box are inseparable.
Without further ado, click here to get the step-by-step building plans!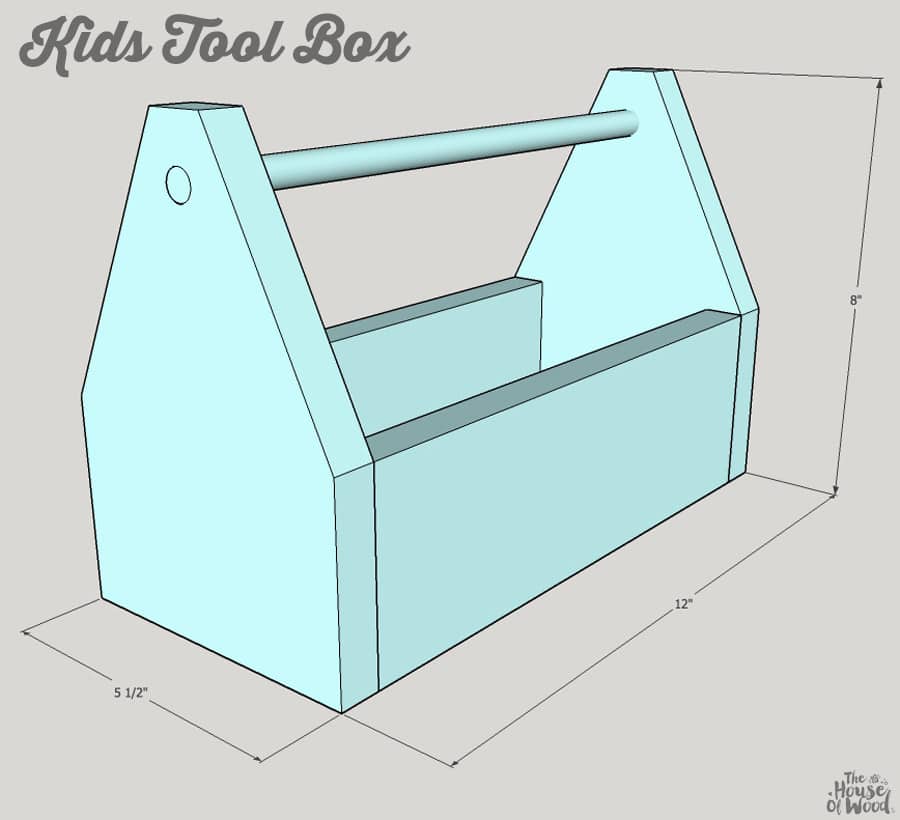 And if video is your thing, I've got you covered:

Thanks for reading, friends! If you liked this project, I'd love for you to PIN and SHARE it! Happy building!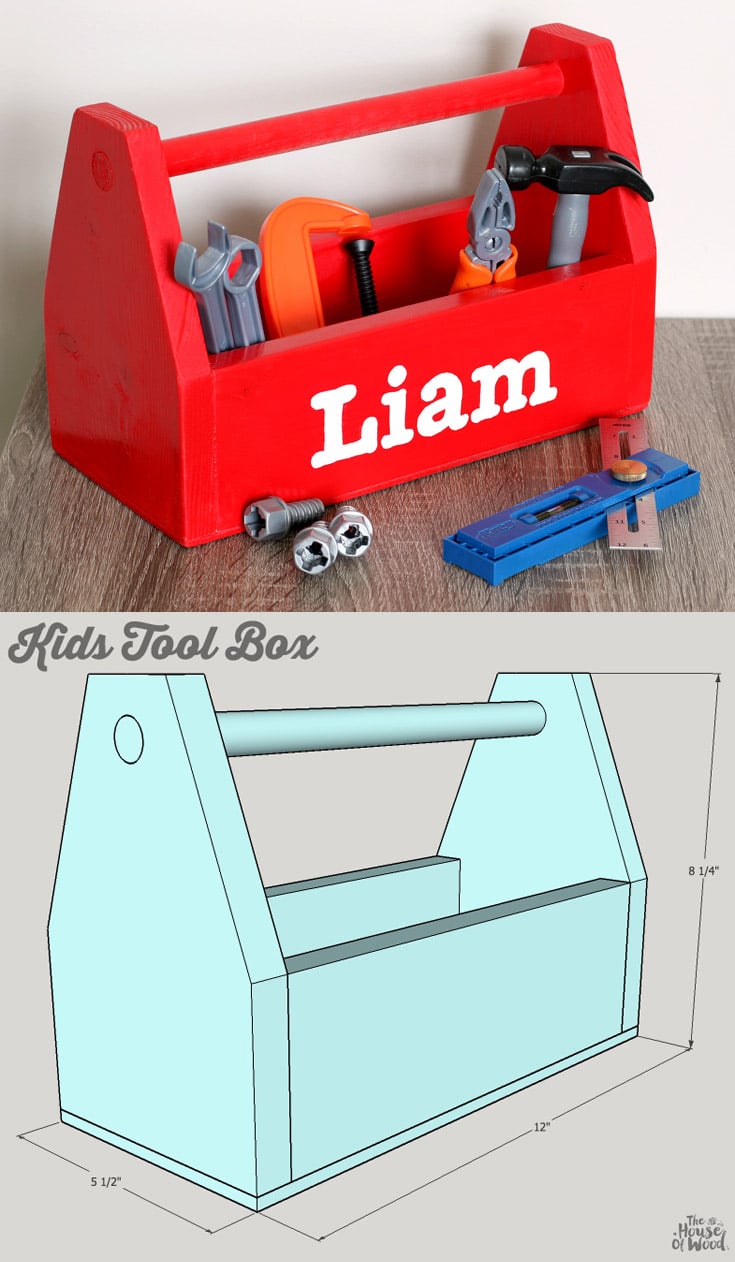 *This post is sponsored by BuildSomething.com. All efforts and opinions are my own.
Pin it for later!