Hi friends! I'm so excited to be teaming up with Betty from Oh Everything Handmade to share this adorable KITTY TWIN TRUNDLE BED! Betty reached out to me when she wanted to build a twin-sized trundle bed for her kiddos. She was inspired by an adorable unicorn headboard she spotted online. We decided to put our own spin on it and came up with this sweet kitten headboard! I'm dyyyyying, it's so cute! And you could build just the twin bed, or you can easily add the under-the-bed roll-out trundle if you want an extra bed for fun sleepovers!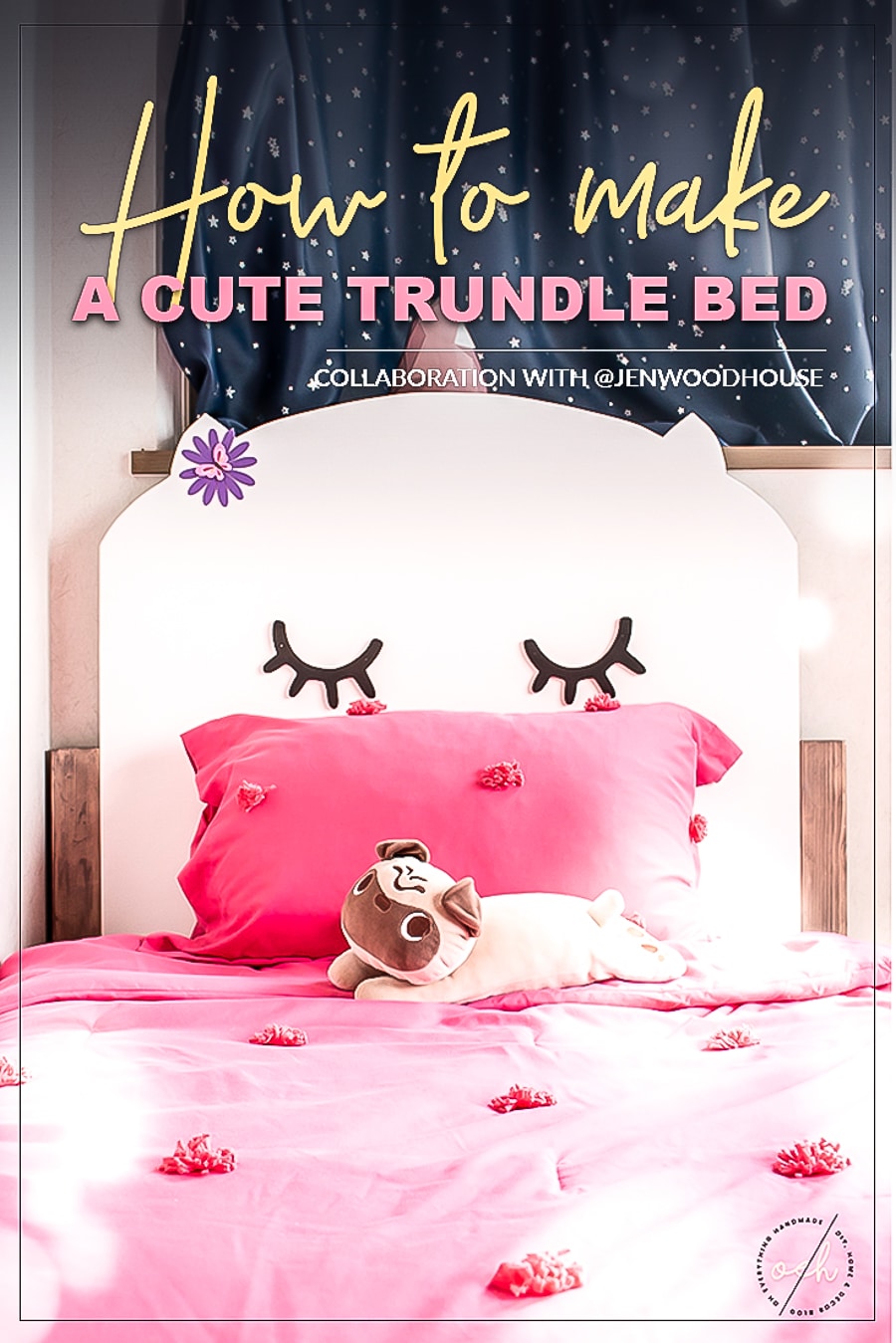 Depending on what type of materials you choose, I'd estimate the cost to run between $200-$250. Prices will vary by location and availability as well. A quick Google search shows store-bought twin trundle beds starting at around $320 and up. Besides the cost savings, I always recommend building rather than buying because you can customize so many features to your specific needs and wants. Pretty sure you'd be hard-pressed to find a more adorable twin trundle bed, I'll tell you that!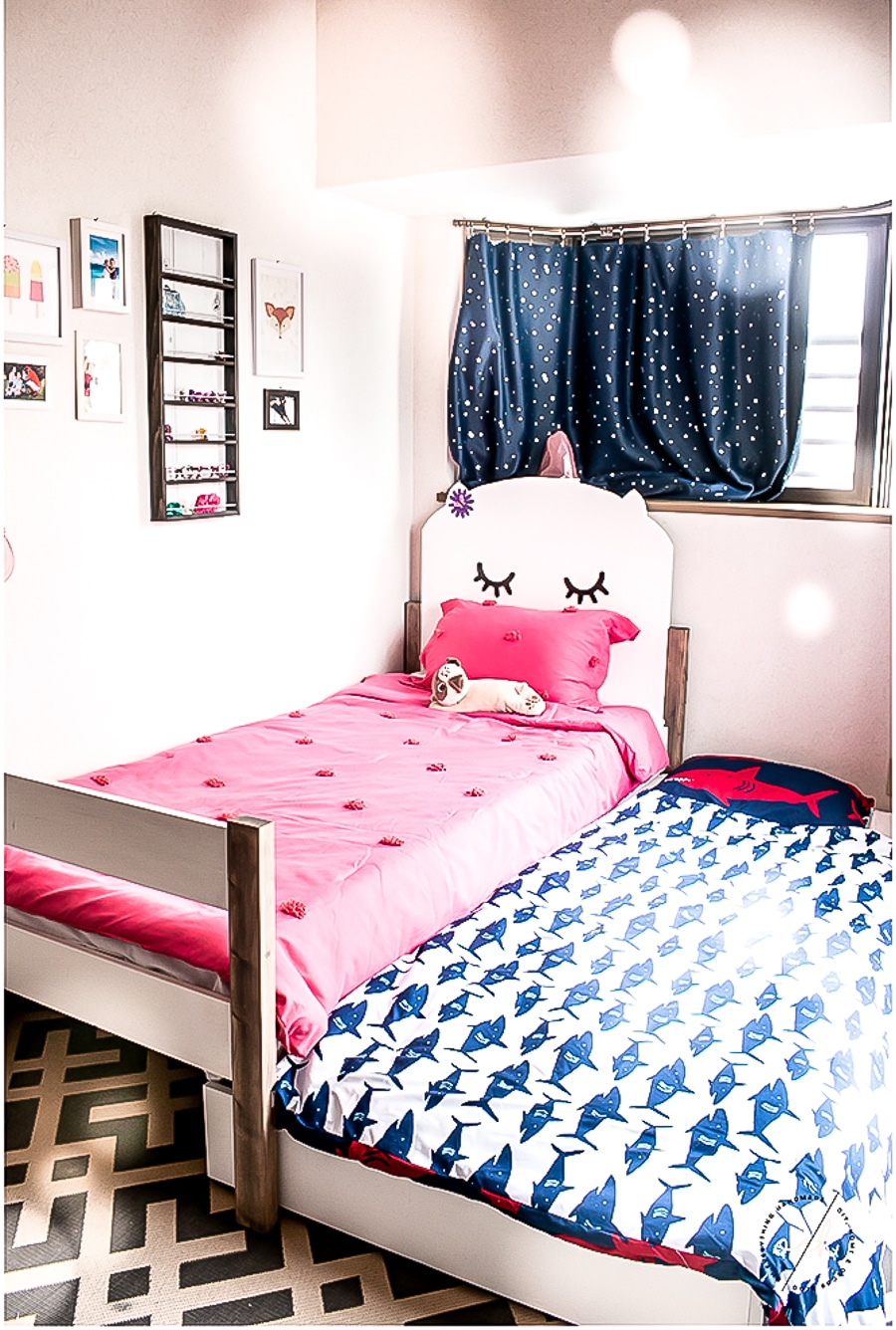 Are you ready to build your own cute KITTY TWIN TRUNDLE BED? You can download the plans below, but be sure to check out Betty's post on how she built hers. She shares a ton more photos and helpful tips and tricks that she learned along the way!
One more thing worth mentioning: if you'd like to be able to disassemble this bed, I'd recommend using these metal bed rail brackets. We used them on my daughter's queen bed and they've worked out so well, especially since we move every two years or so.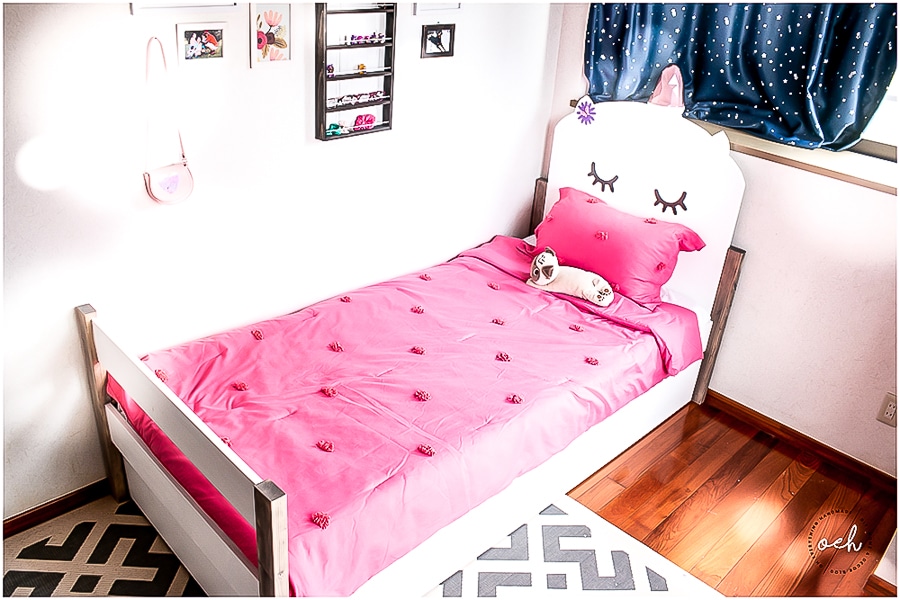 Thanks so much for stopping by! If you build this kitty headboard twin trundle bed and post it on social media, please tag us so we can see your versions!