Hi there! If you've been hanging around here for the past couple of weeks, you'll have noticed I've been focusing on my laundry room lately. I ripped down the ugly, dysfunctional wire shelving and replaced them with these beautiful custom DIY floating shelves and installed solid wood tongue and groove boards to the walls.
Because our laundry room is very narrow, I had to come up with a space-saving solution for air-drying my delicates. Inspired by this beadboard laundry drying rack from Ballard Designs, I built my own version with the leftover tongue and groove boards I had from my laundry room makeover.
The Ballard Designs' laundry rack will set you back anywhere from $99 to $250 plus shipping and taxes! Because I was able to raid my scrap wood pile, I built mine for next to nothing (I did spring for the hinges and French cleat). If you were to purchase all of the materials, this project would cost about $30 to build. A far cry from the designer catalog price tag, amiright? Gah. Don't you just love DIY?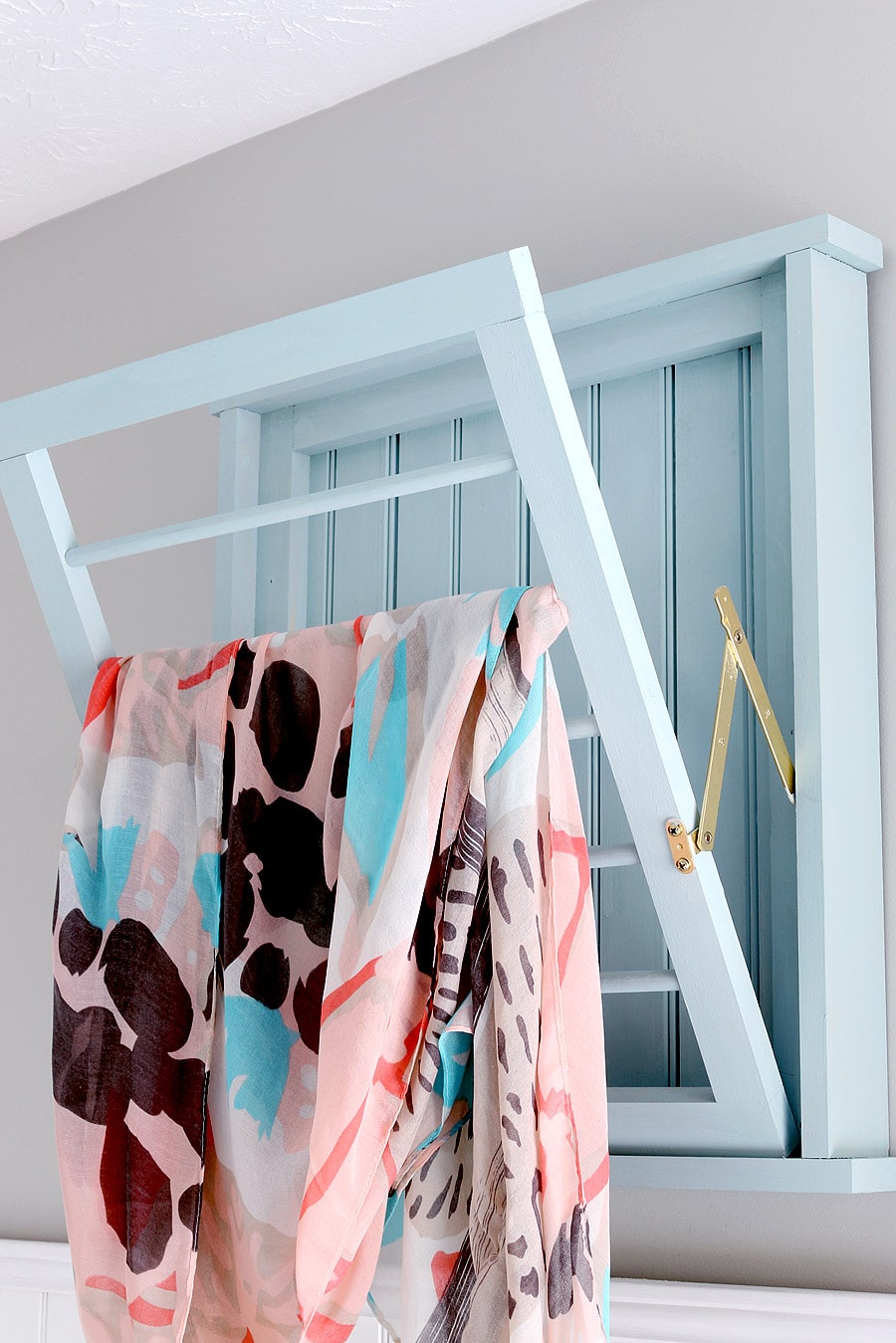 I've drawn up the building plans so you can build your own!
Click here to download the PDF plans for this Beadboard Laundry Drying Rack.
*This post contains affiliate links for your convenience. To read my full disclosure policy, click here.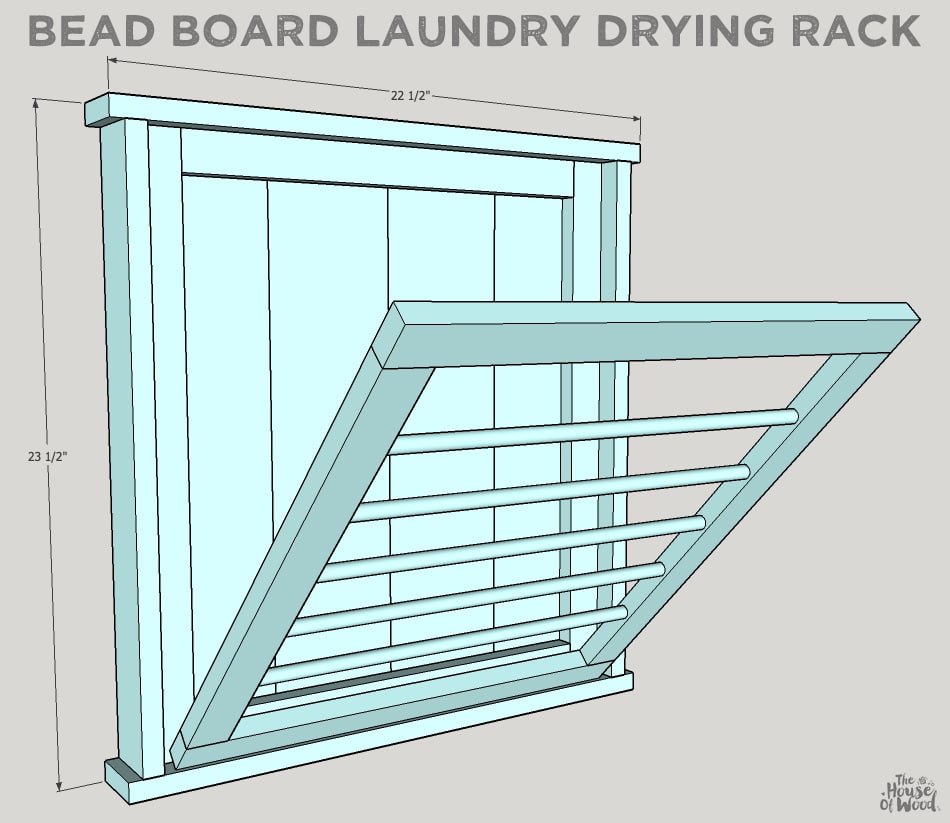 This is a pretty straightforward project. Build a frame like so – the tongue and groove boards interlock, so I didn't bother using fasteners to attach them together. I did use 1-1/4″ brad nails and wood glue to construct everything else here though: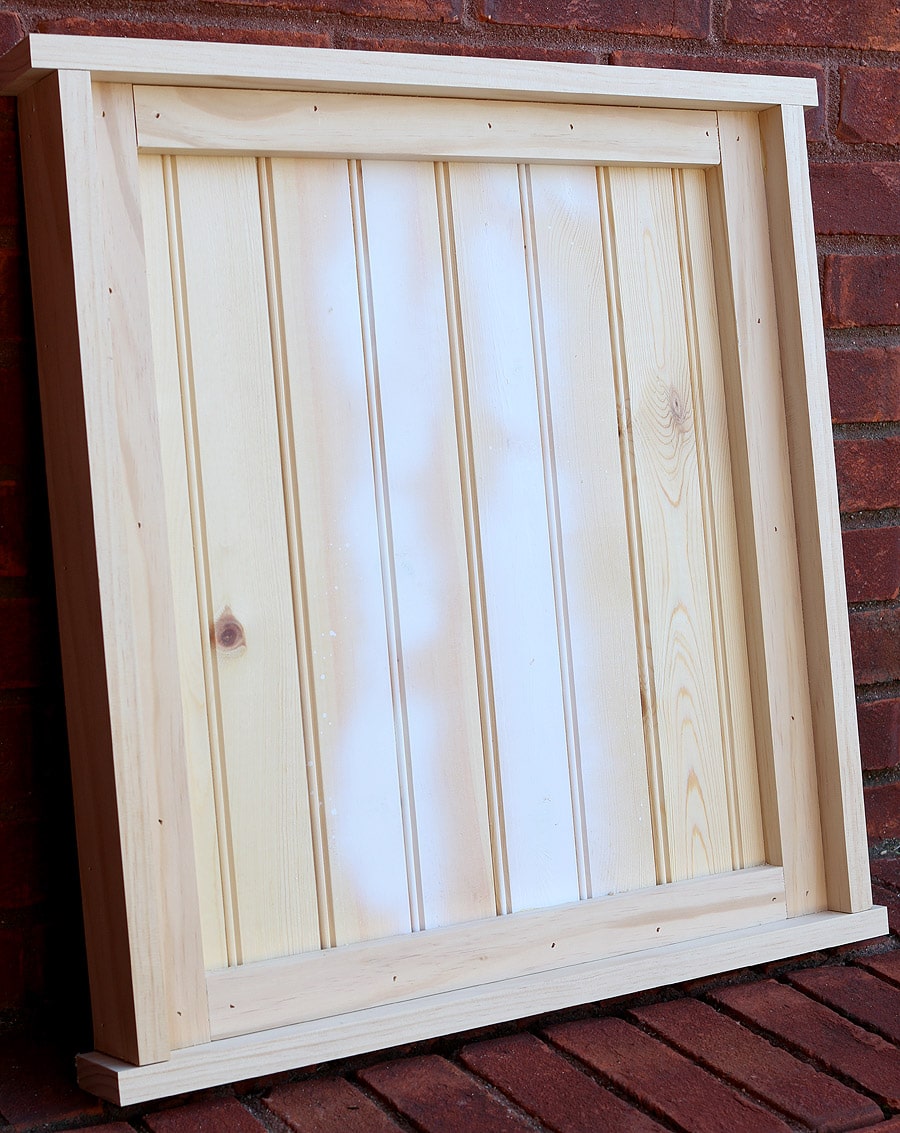 Then, with a 1/2″ forstner drill bit, I bored holes into two 1x2s for the dowels to sit in. The holes are about 1/4″ deep. I prefer to use a forstner bit over a standard drill or spade bit because the cuts are cleaner and more precise. This is the forstner bit set I have.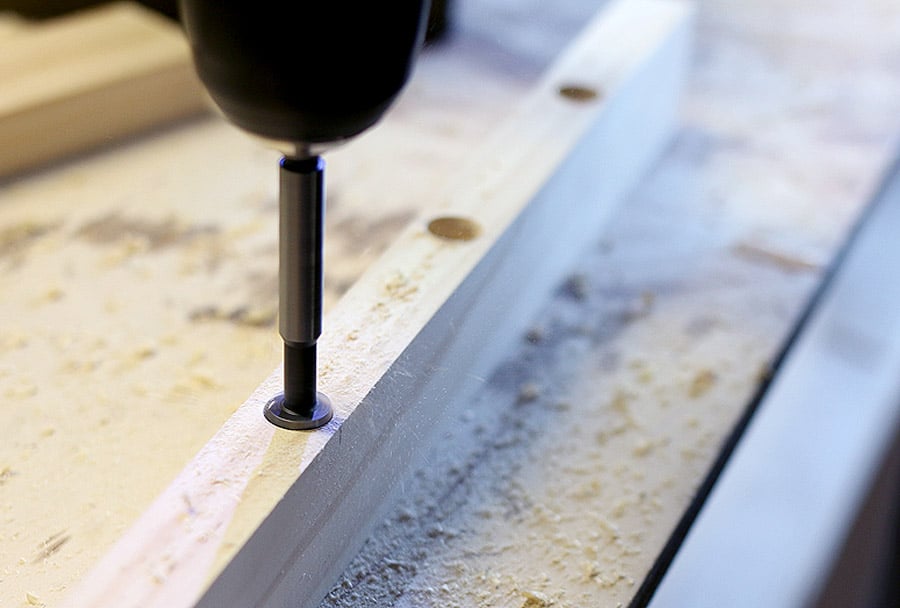 Then I gently hammered the dowels into place, secured with wood glue, and built the rest of the frame around it with 3/4″ pocket holes and 1-1/4″ pocket hole screws.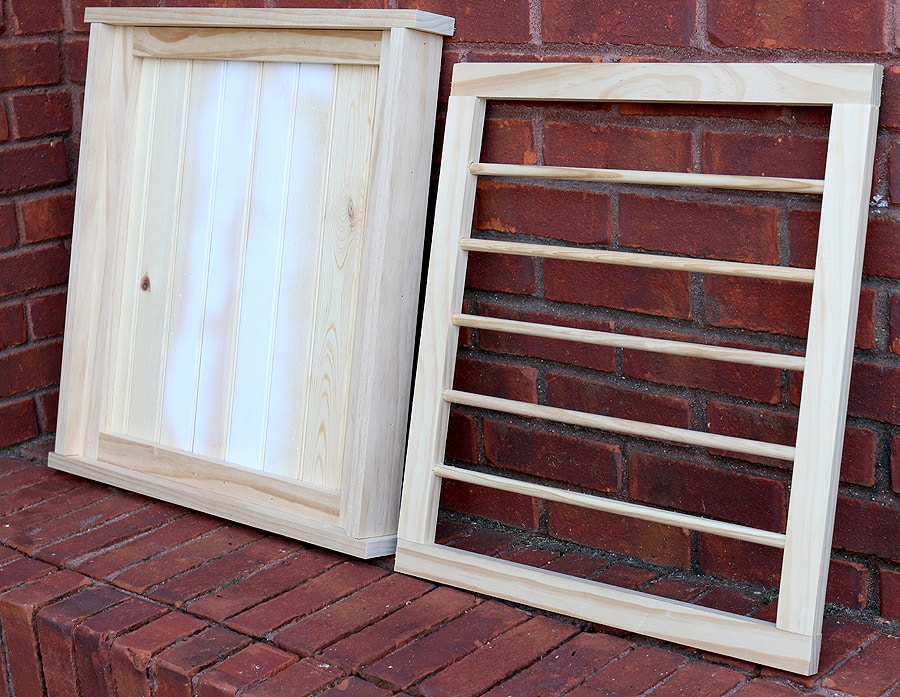 After a quick sanding, I painted the laundry rack with Rust-Oleum's Chalked Paint in Serenity Blue.
I found these lid support hinges – they fold out and are stiff, so they lock in place. I love that I can open up the rack to whatever position I want and it'll stay put.
Finally, I screwed one part of the French cleat to the back of the rack, the other to the wall, and hung the rack up.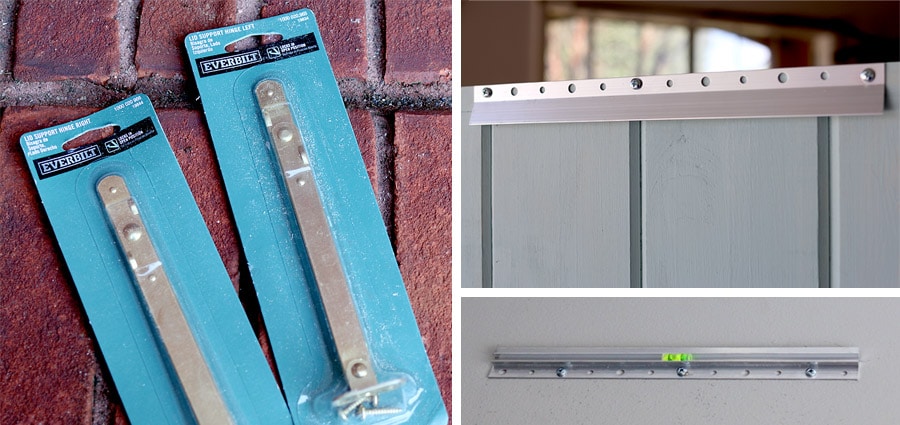 This laundry rack takes up very little space when it's folded away and it's super functional and pretty too!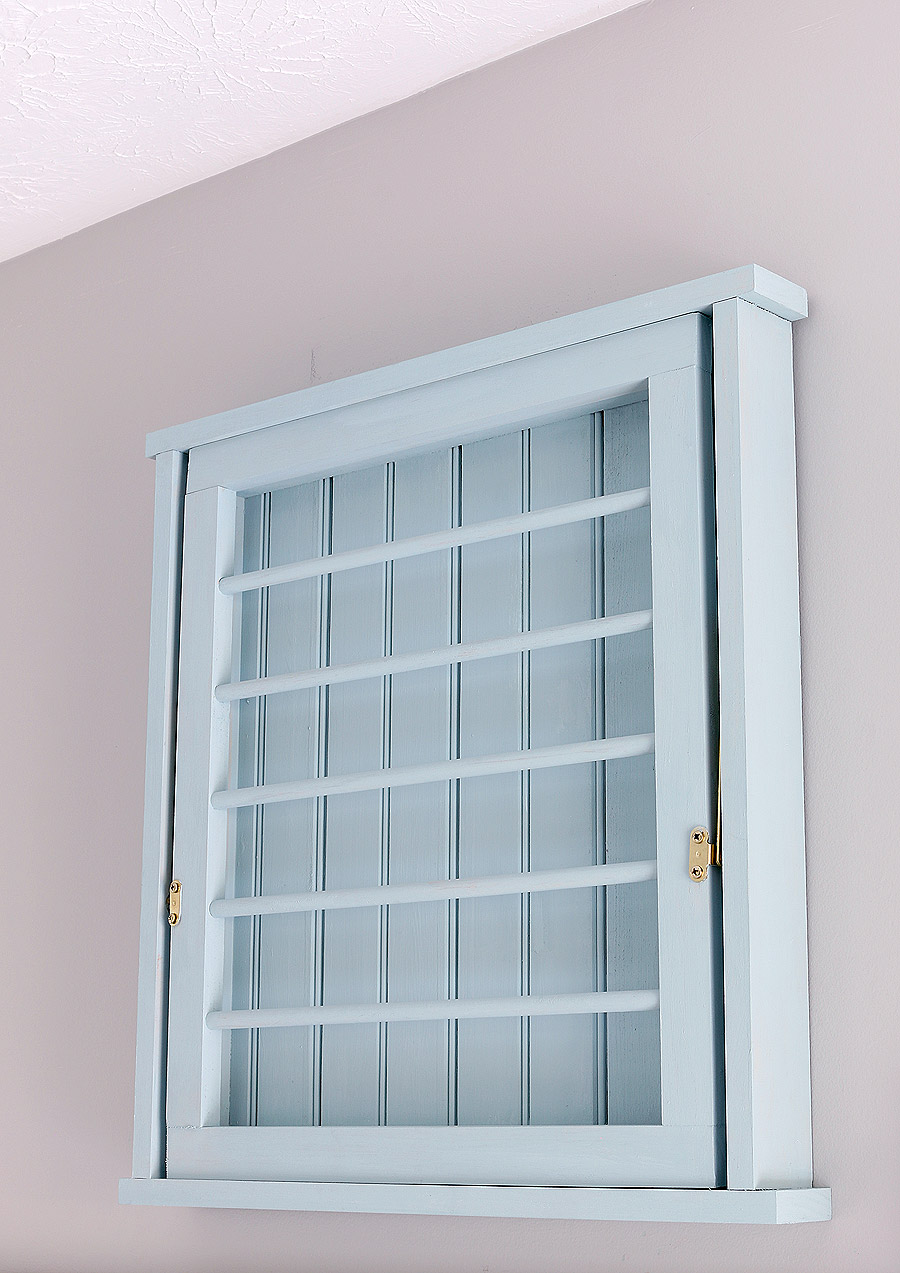 Let me show you the other side of this small space: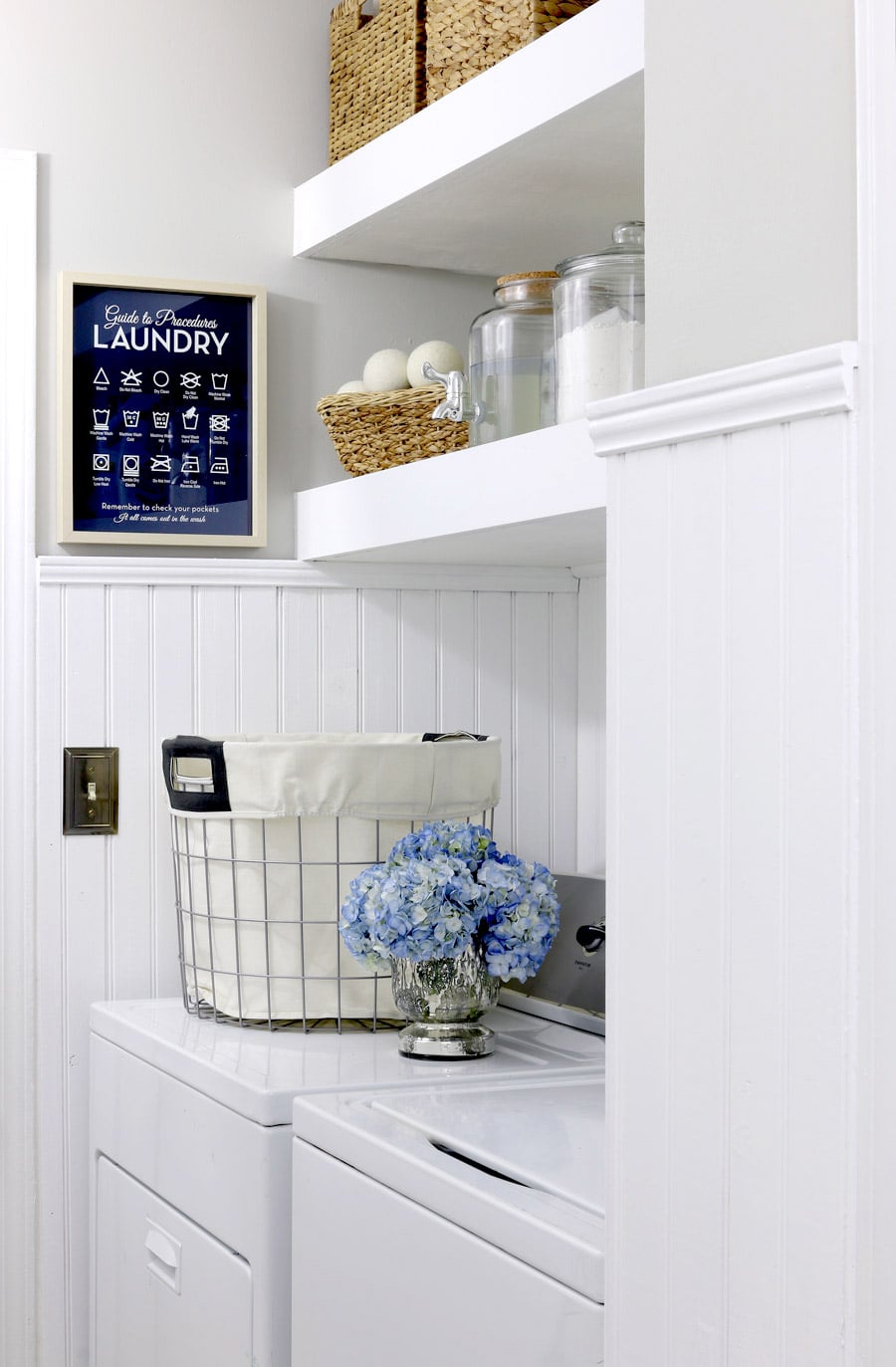 Can you tell I've been on a bit of a bead board kick lately? Not only is it in my laundry room, but I recently installed it in my daughter's closet too.
Gotta love those locking hinges – I can just pull the drying rack down when I need to hang my unmentionables.
Oh, let's be honest. After eight years of marriage, two sticky kids, an enormous dog, and one very hardy fish, do we really have time for unmentionables? They're just going to end up on the floor in two seconds flat anyway, right? #aintnobodygottimeforthat
Oh. Too much?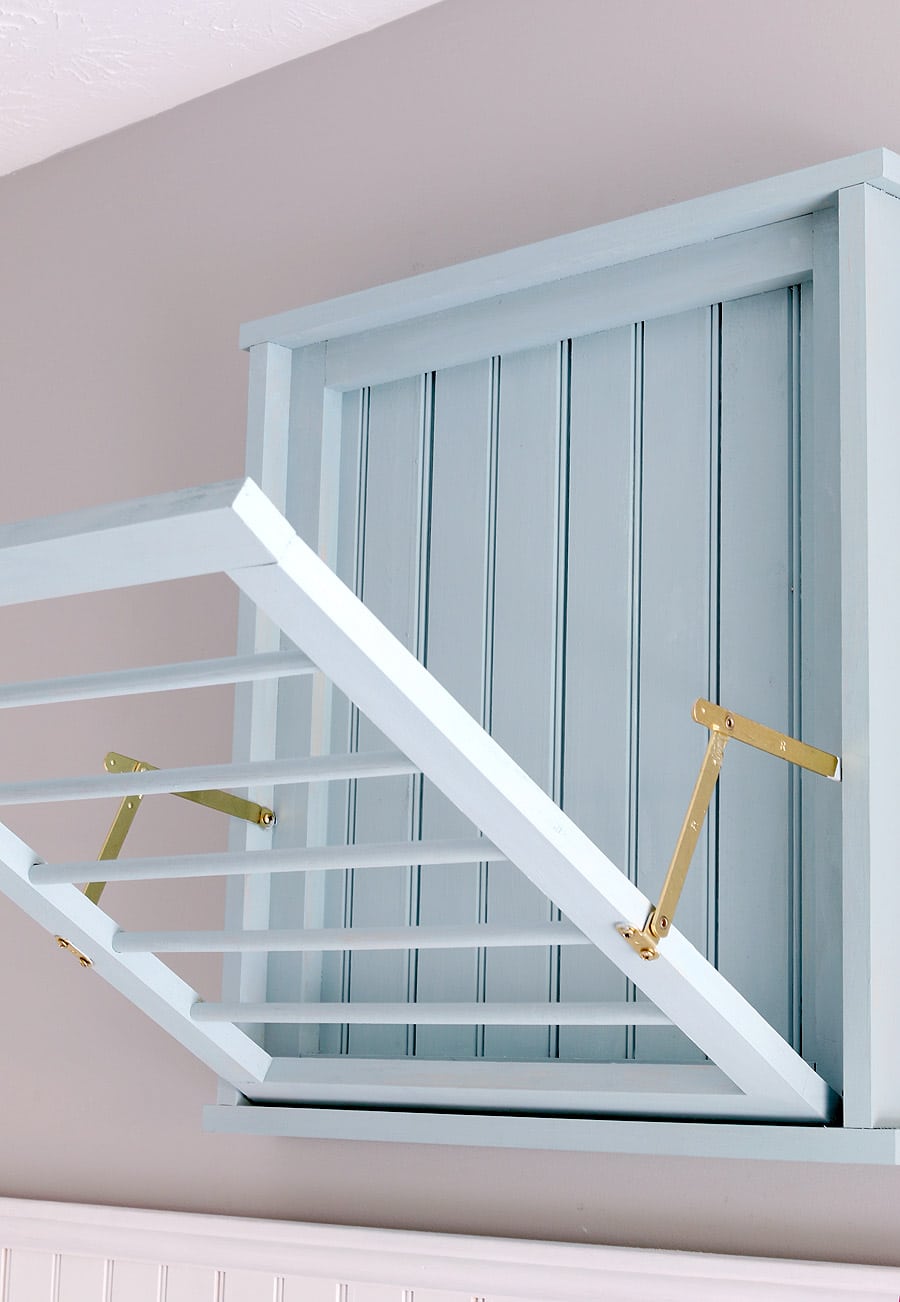 So the laundry rack. Pretty sweet, right? Thirty bucks (or less) people! C'mon, pound it. #fistbump
How about you? Do you wait until you run out of socks and underwear before you tackle the laundry or are you a "throw a load in everyday" kind of person?
I'm definitely the latter – I don't know why, but laundry is one of the few chores I don't mind doing. That, and making the bed. Those are my surefire daily tasks. If nothing else gets done, by God, you can rest assured I have an empty laundry basket and a well-made bed everyday. The dishes and floors, however, are another story. Can't win 'em all, amiright?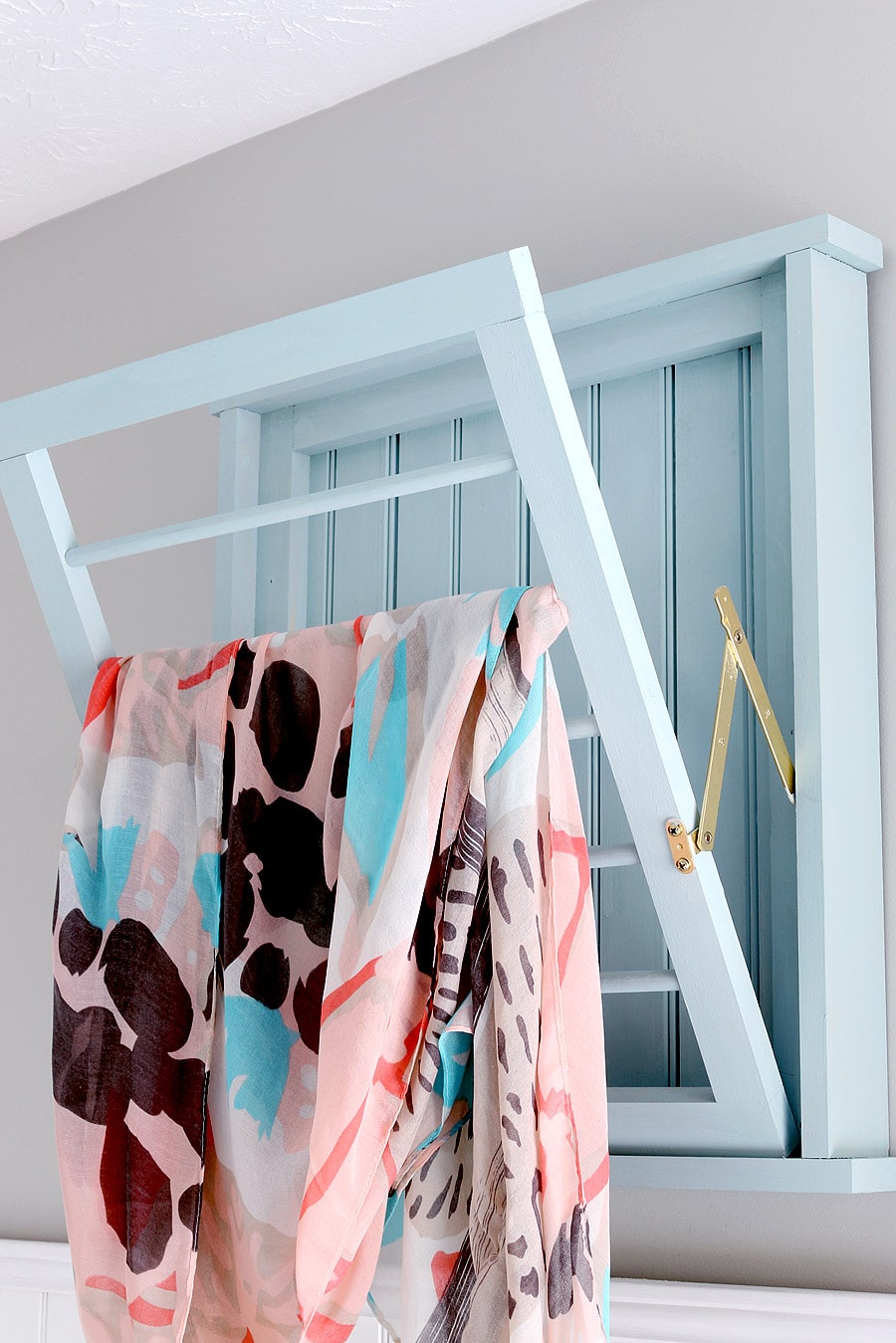 Budget Breakdown:
Approximate Cost: $28.82
Thanks for reading friends; hope you have a lovely weekend!
Pin it for later!