Are you the kind of person who needs art for your laundry room? Yeah, me too. Indulgent and annoying, I know, but this little project didn't take but a few minutes to throw together. Michael's was selling these shadowbox frames BOGO 50% off, and because I can't resist a good BOGO sale, I had this extra shadowbox frame hanging around the house. Perfect for this laundry room art project!
I don't know about you, but doing laundry is actually a chore I enjoy don't mind. In fact, I mind it more when my husband does the laundry. I've texted him this message on more than one occasion: "PLEASE STOP DOING THE LAUNDRY." And it's not like I let the laundry pile up, I usually throw a load in every other day, so I have no idea why he insists on dying all of our white towels pink taking it upon himself to do the laundry. At any rate, whether it's you or your spouse doing the laundry, this quick and easy laundry room art may make your chore a little more enjoyable.
Here are the players:
shadowbox frame
wooden clothespins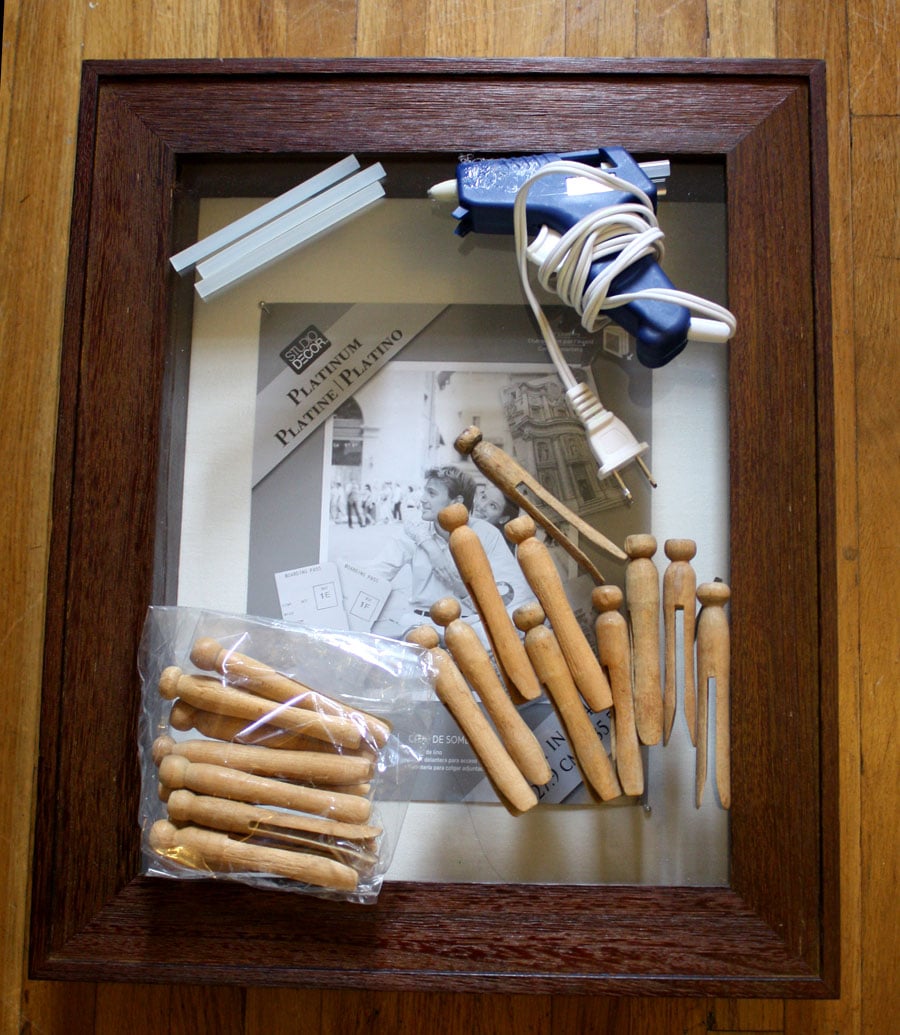 I simply hot-glued the clothespins to the back of the frame and voila!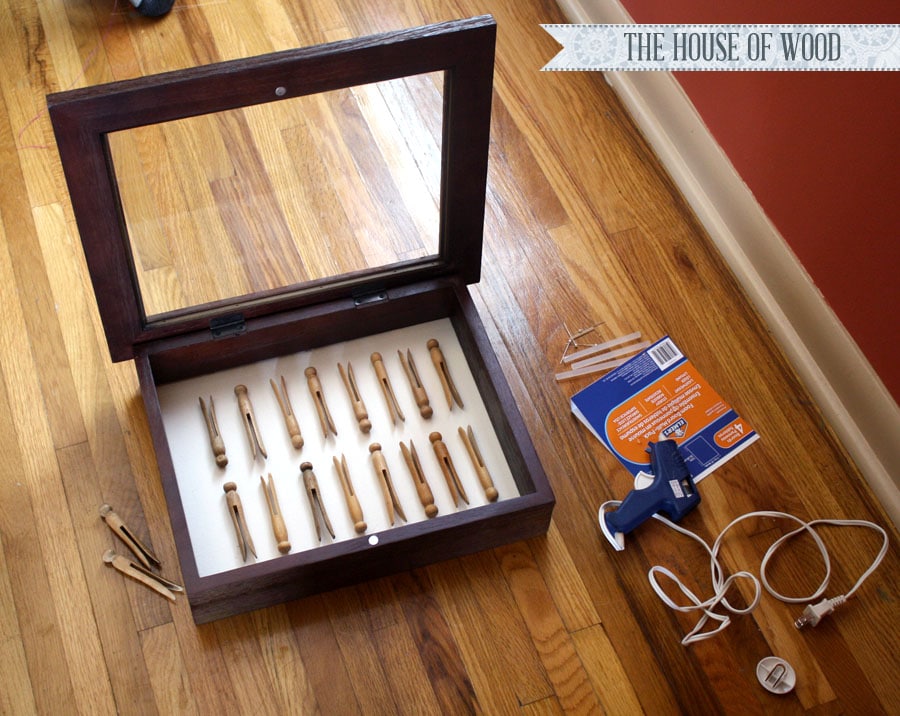 Quick and easy laundry room art! What do you think? Do you decorate your laundry room? I mean, we might as well fill an otherwise dreary space with something interesting, right? What about you? Do you have a spouse who refuses to leave the laundry to the experts?