Hi friends! Remember how I said that I sometimes get to build vicariously through other people? Today's project is brought to you by my dear friend Ashley. Ashley is a busy homeschooling mama of four adorable, respectful, smart, and loving kiddos and she reached out to me because she needed a little help taming the shoe situation at her house. She's been on the hunt for a mudroom storage bench, but couldn't find one to fit her space and needs so naturally, I encouraged her to build one! She gave me the dimensions of her space and we put our heads together to come up with this shoe storage bench design. Can you believe this is her and her hubby's first build?! It was also the first time Ashley ever used a drill! Didn't they do an awesome job?! Amazeballs. (are the kids still saying that?)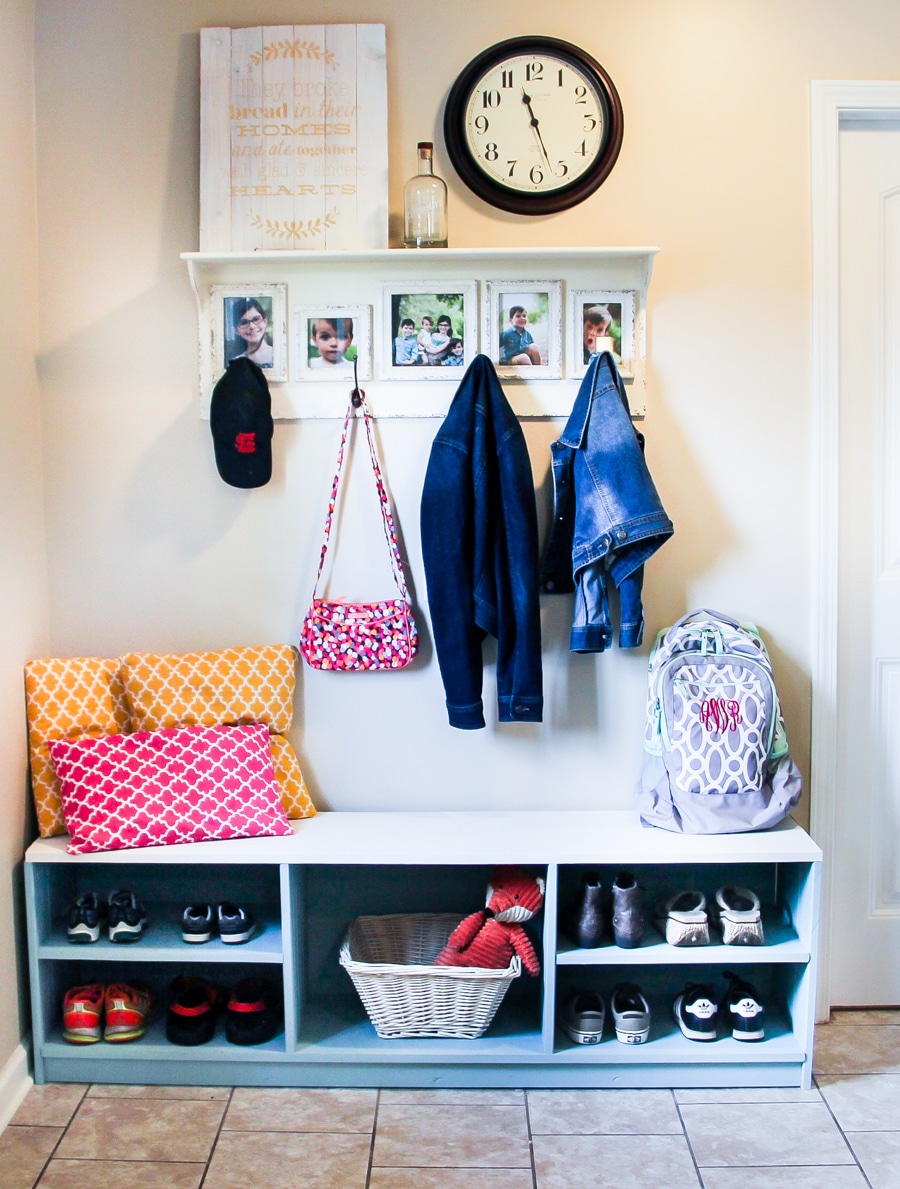 Ashley inherited a bunch of scrap 1×6 tongue-and-groove boards from me when we moved away, so she used those boards for the sides and dividers. I loved being able to draw up the plans for her that allowed her to use what she already had on-hand. Ashley spent less than $50 on this storage bench. Don't you just love DIY? I'm pretty sure Ashley's been bitten by the building bug. You are welcome, friend.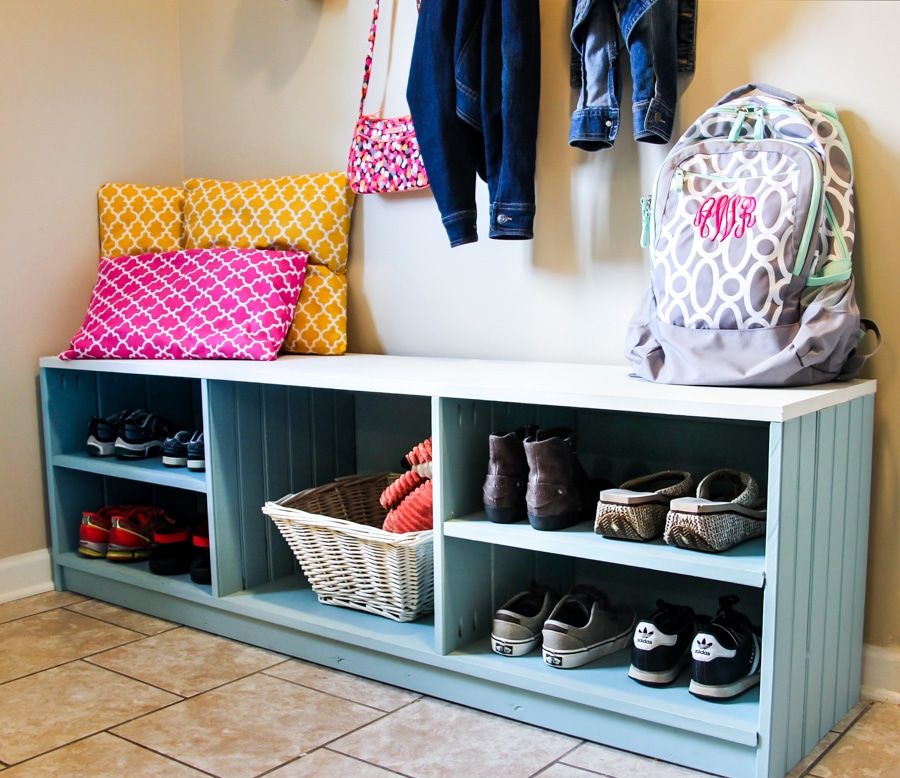 I'm offering these mudroom storage bench plans exclusively to my email subscribers – they aren't published anywhere else. If you'd like these plans, sign up below!