Hello, Autumn! Even though it's still a thousand degrees here in Texas, I couldn't help but start decorating for Fall because JOANN's new Fall decor line is so cute and the entire stock is 50% off right now! #Takemymoney! Here's my Fall mantel all dressed up in navy and burnt orange:

Sources:
Did you spy my DIY acorn garland? I picked up those adorable little burlap acorns from JOANN and strung them on some twine along with a few wooden beads. A super easy and quick craft project.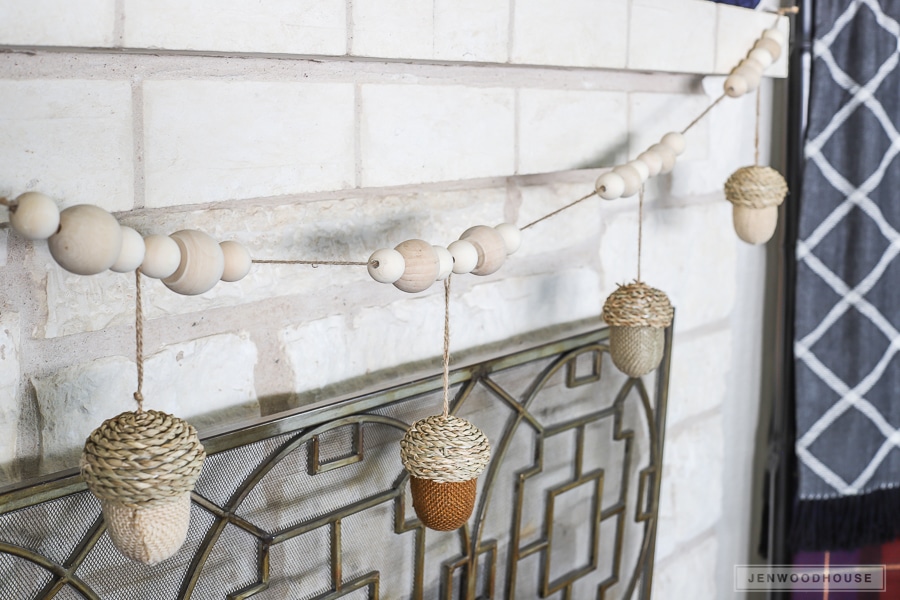 I fell in love with this wreath the moment I saw it. Dyed wood chips! Whodathunkit?
Also, I am nothing if not completely predictable.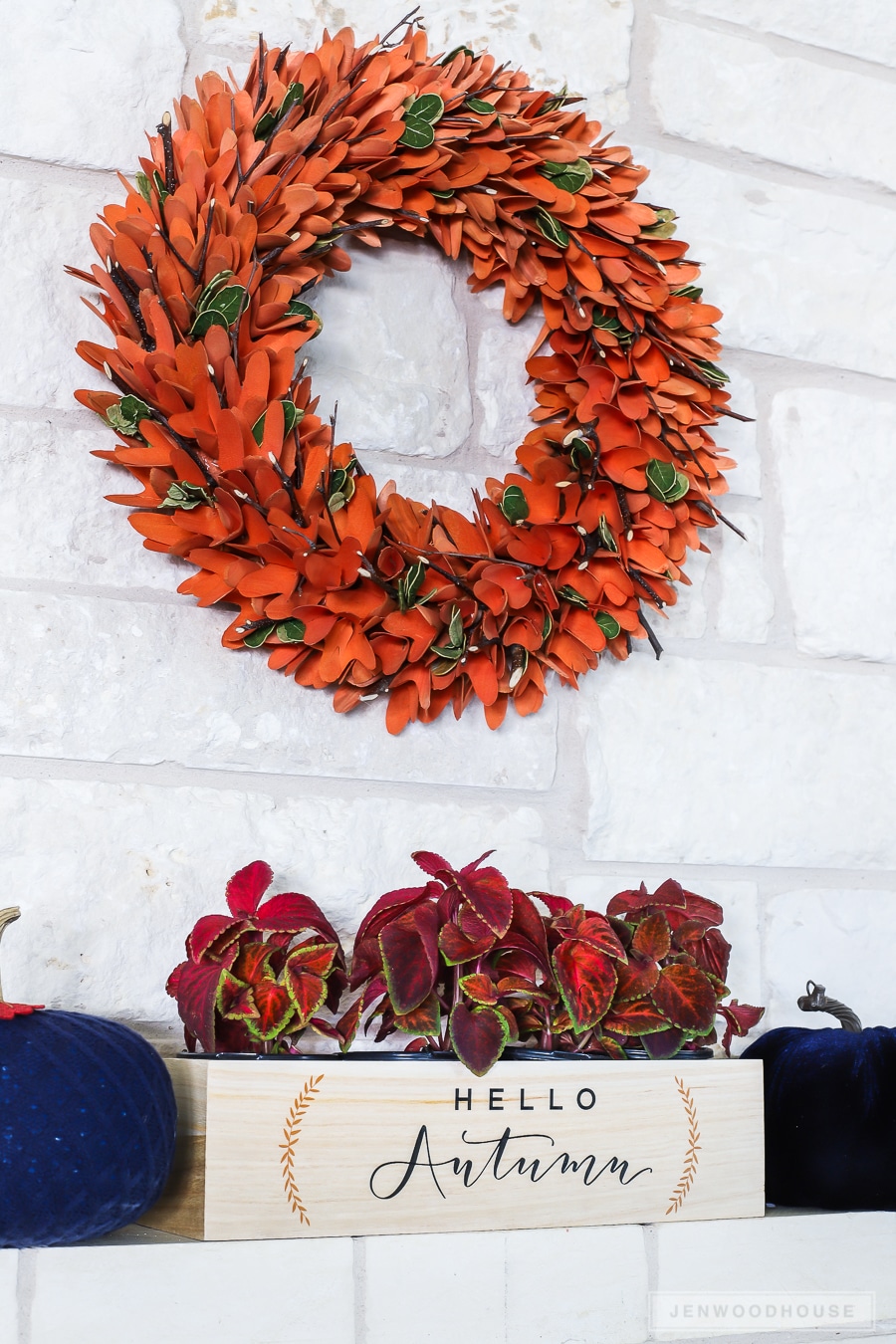 This coleus makes numero 19 in my indoor plant family. NINETEEN plant babies! I am steadily achieving crazy plant lady status, you guys. I love coleus because the leaves are so vibrant and they're pretty easy to care for, they make you feel like a good plant mom. And the color is just perfect for Fall, too, don't you think?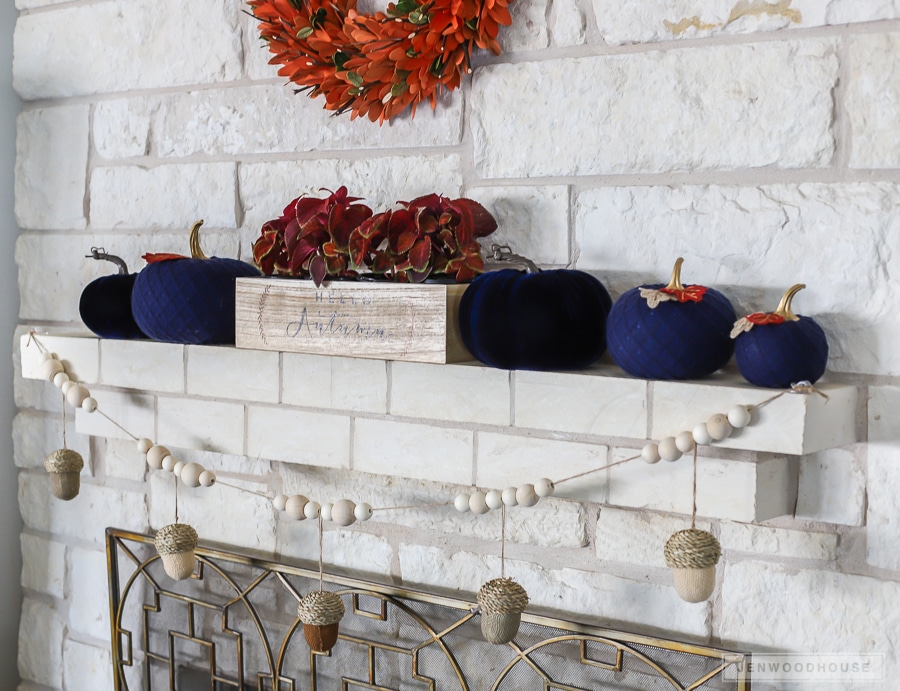 Aren't these navy pumpkins adorable? The velvet and sweater knit adds a little unexpected texture to the whole vignette.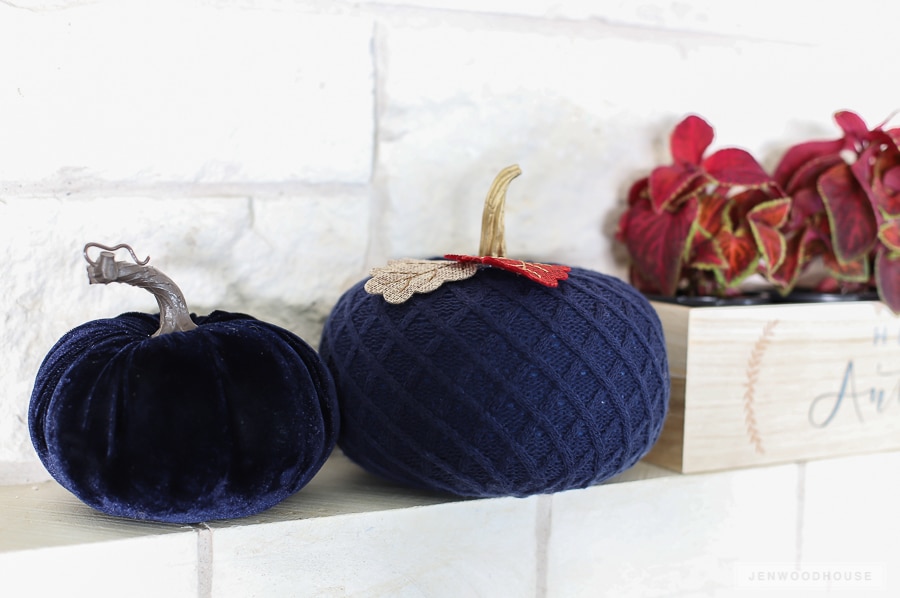 Do you decorate for Fall? If you do, be sure to drop by your local JOANN store because the Fall decor line is 50% off! #happydance
Thanks for stopping by, friends! Happy Fall, y'all!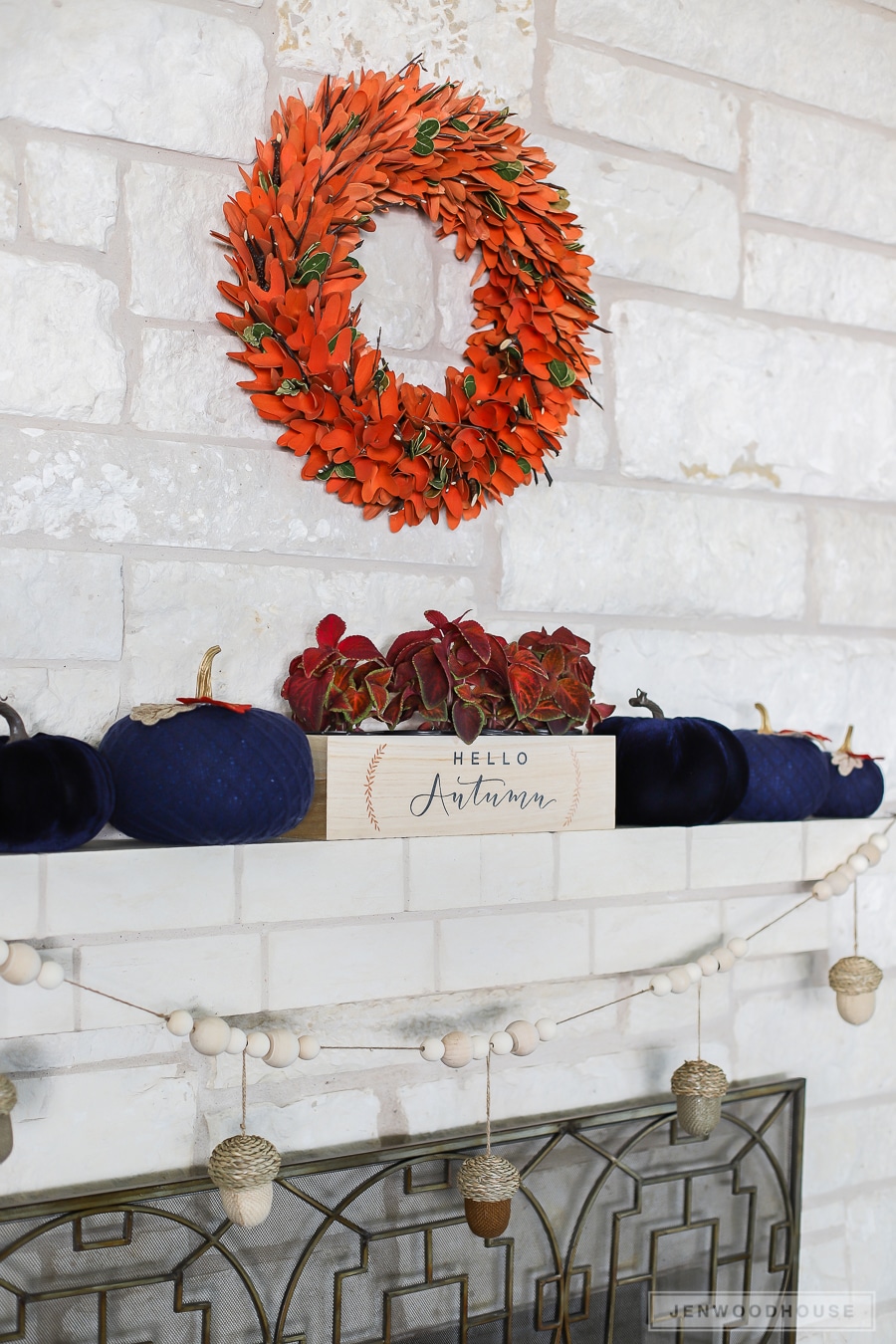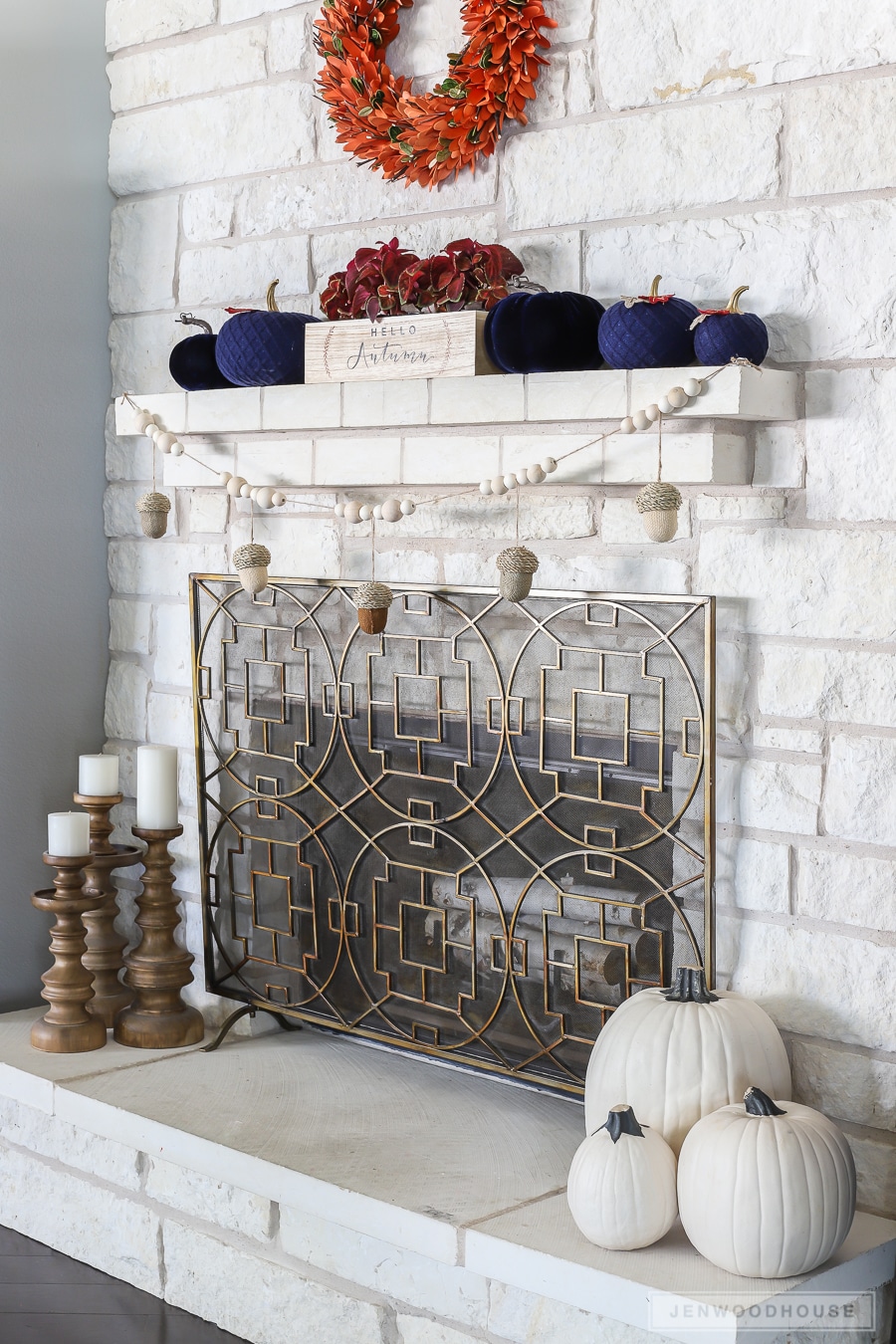 Pin it for later!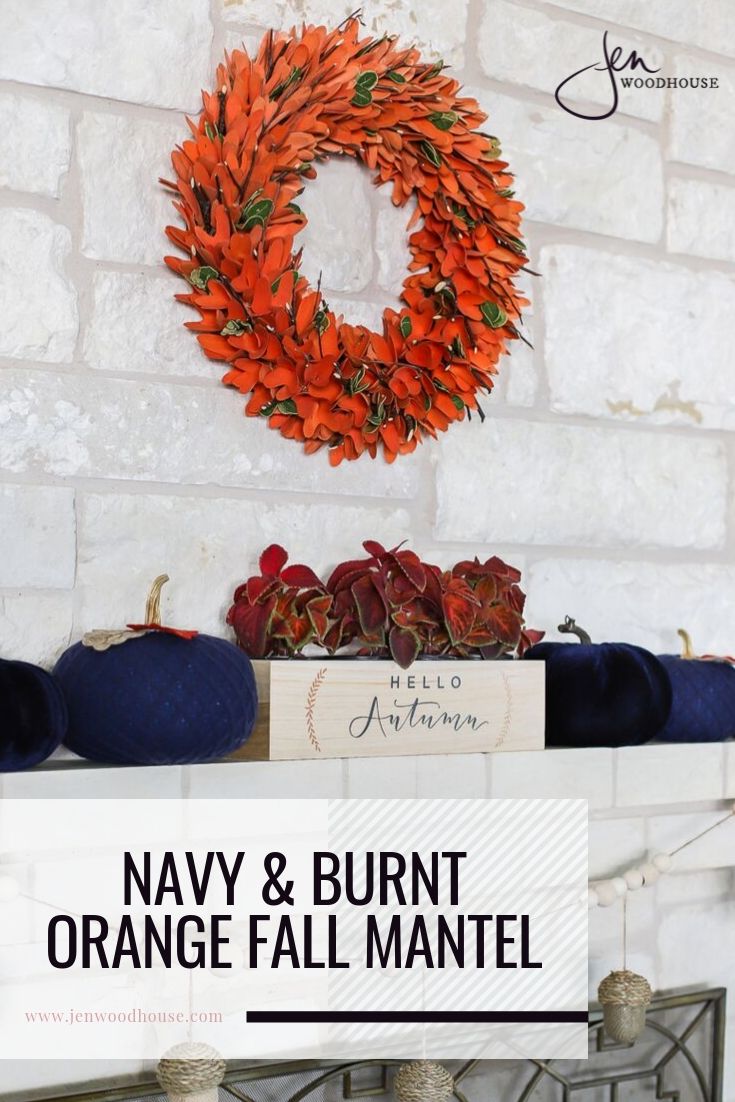 *This post is sponsored by JOANN and may contain affiliate links. I am a JOANN Brand Ambassador; all opinions and efforts are my own. To read my full disclosure policy, please click here.