It was 114º Fahrenheit last week. Well, hello summer in Texas! (Don't be jealous.) So what did I do in this unforgiving heat? I decorated our front porch, of course. Makes total sense, right? Whatever. But just look at our patriotic front porch!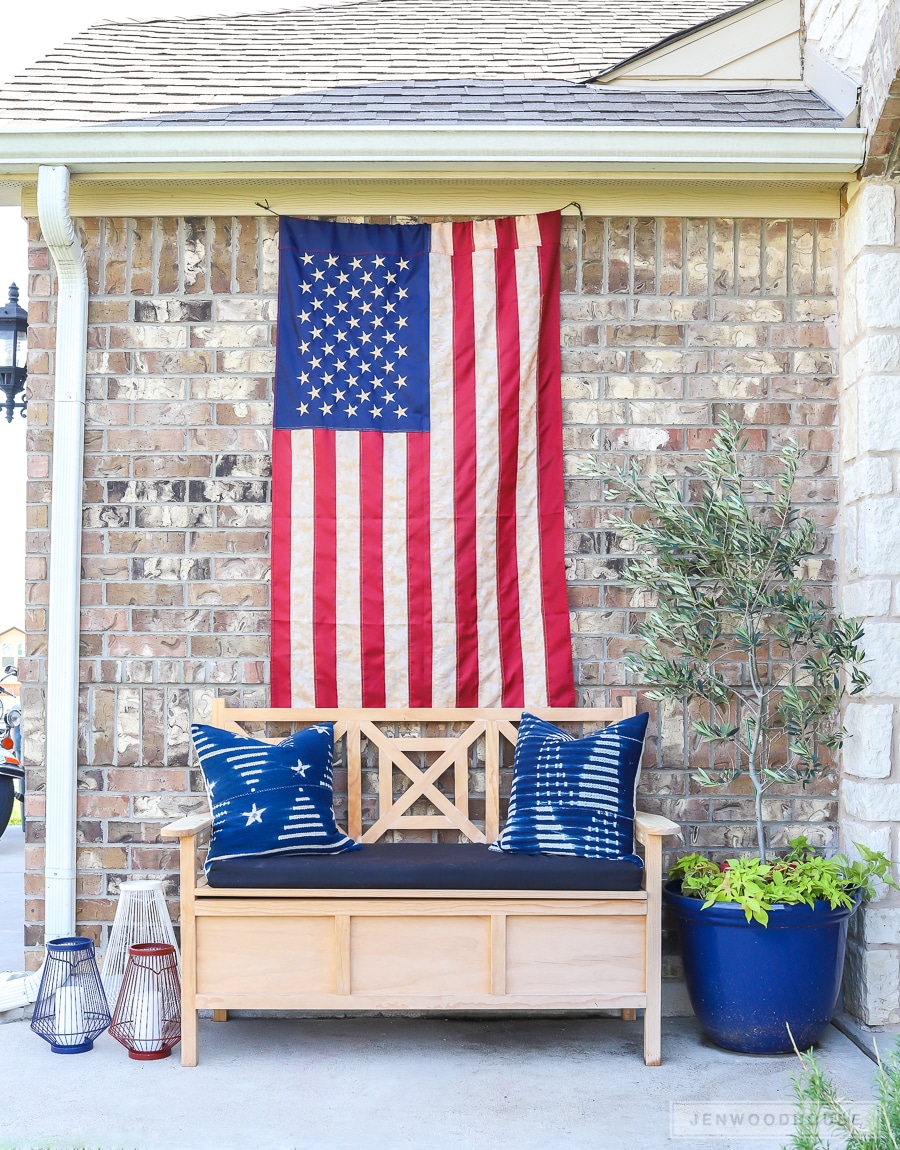 Can you even call it a porch? It's more like an alcove…
Ah, semantics.
This year, I'm a JOANN brand ambassador, so I did a little shopping at JOANN to spruce up my front porch/alcove. All of their "Star-Spangled Summer" Americana decor is 50% off right now!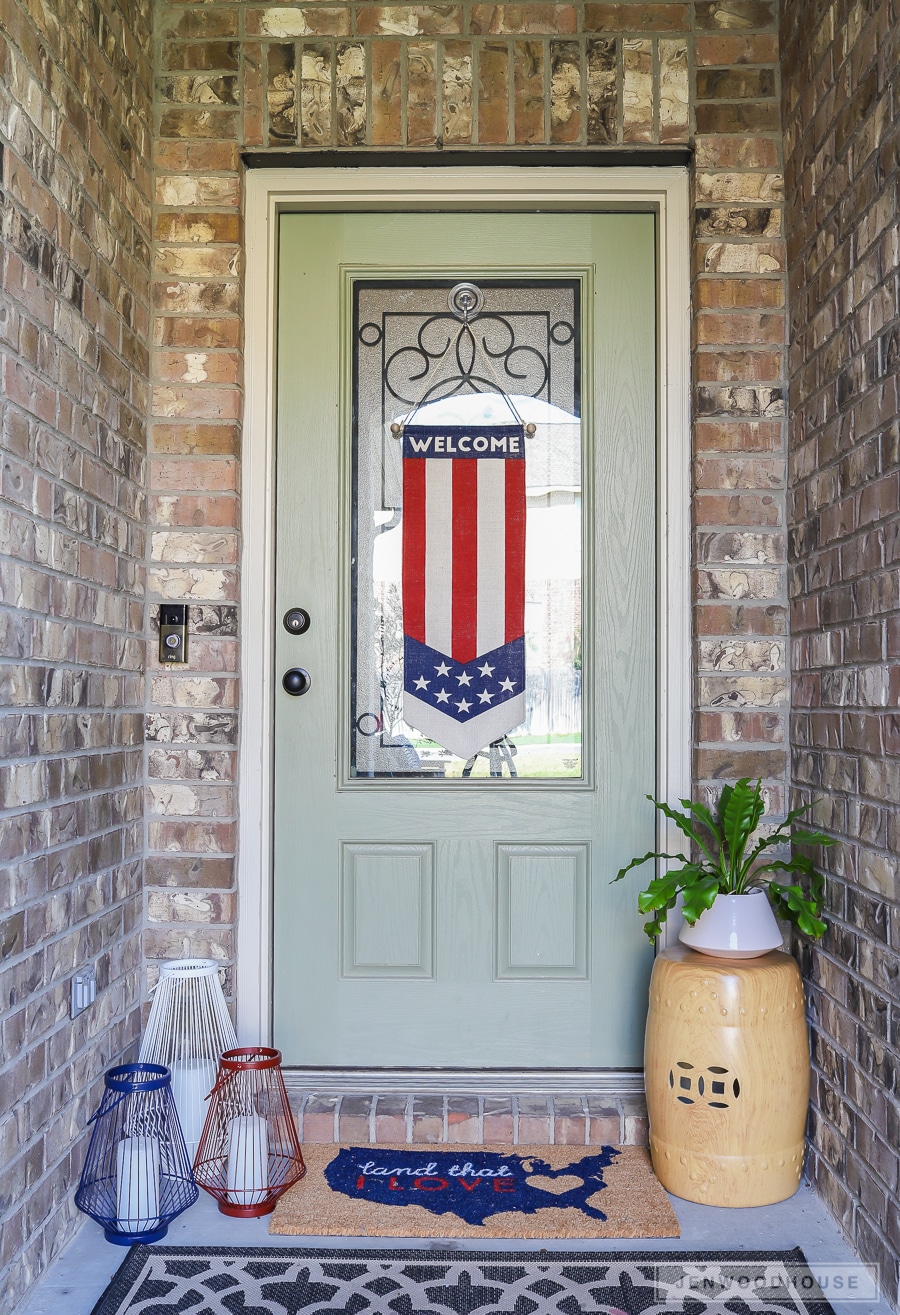 As much as I love a good wreath for the front door, this cute Americana welcome banner is a nice change. I love that it's perfectly framed by the glass on our front door.
Welcome banner / Metal lanterns / Land That I Love welcome mat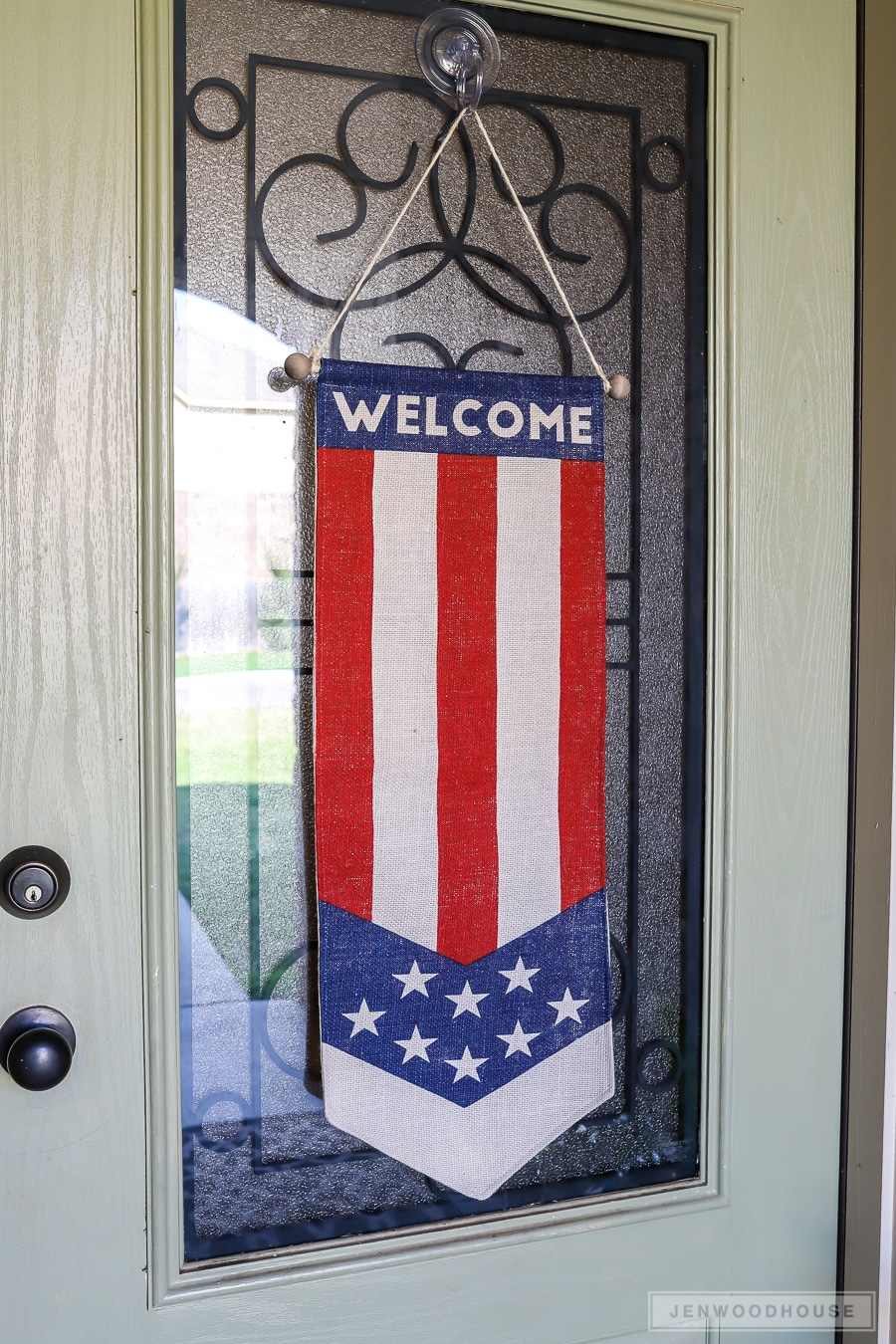 The Fourth of July is coming up and these red, white, and blue metal lanterns are just lovely.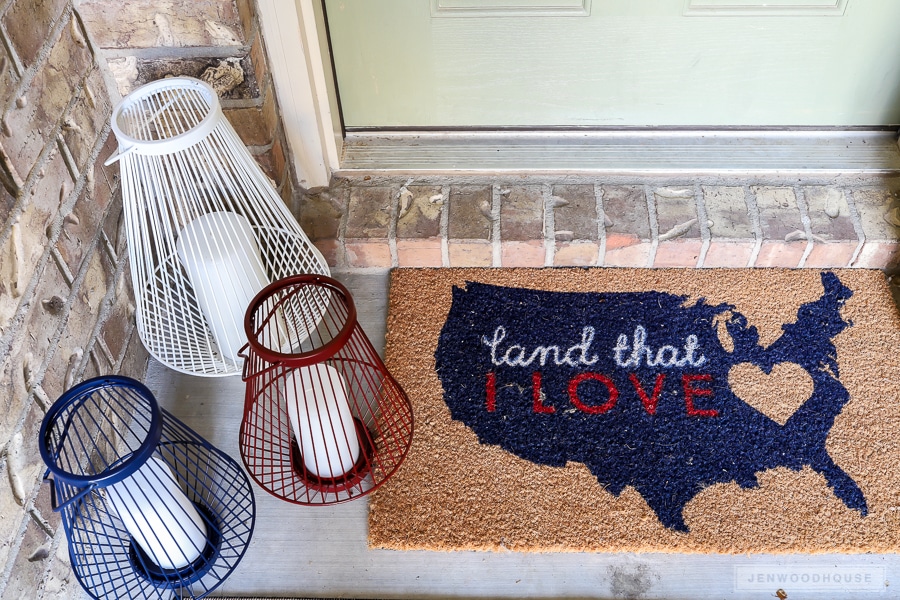 I also planted some sweet potato vine and coleus in with my dwarf olive tree. I just love this little olive tree. I especially love the symbolism behind it: the olive tree is a symbol of peace, restoration, and victory.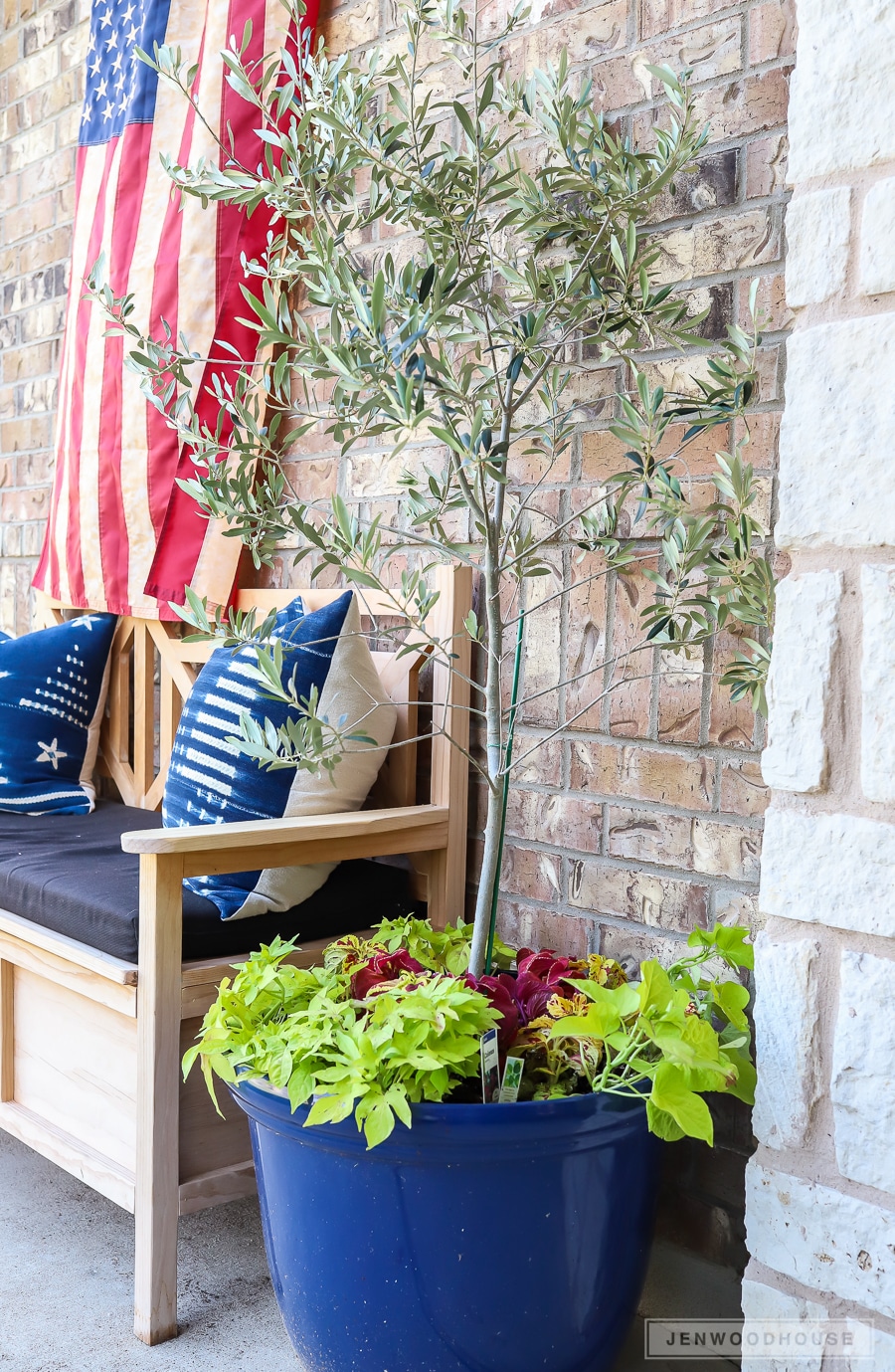 Oh, and that pretty storage bench? I designed and built it! You can build one for your own home by following my plans here.
Storage bench / Indigo pillows / Garden stool
I hope you enjoyed this little tour of our patriotic front porch! Happy summer, friends!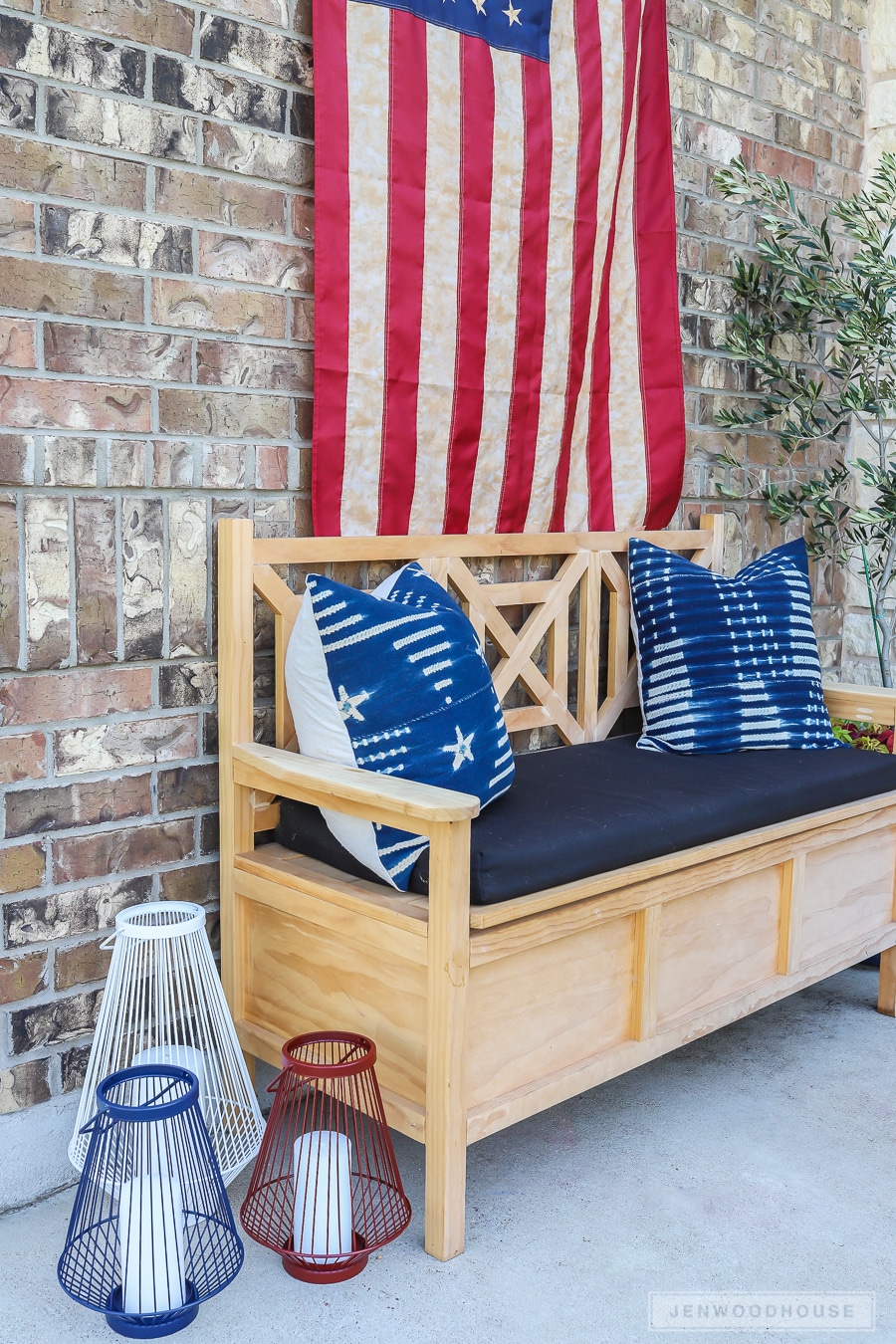 *This post is sponsored by JOANN and may contain affiliate links. I am a JOANN Brand Ambassador; all opinions and efforts are my own. To read my full disclosure policy, please click here.