Hello and happy Monday friends! Last Friday I filmed a Periscope broadcast on photo styling and in the 'scope, I mentioned I'd be linking to the photography gear that use. I am not a professional photographer or stylist (in a traditional sense – I mean, I get paid to style and take photos for this blog, but I'm not, like, a real professional who charges people for sessions and stuff), so I was incredibly flattered when you guys asked me to dish on my photo styling methods. Thank you Gina and friends! While this post won't cover photo styling, I did want to give y'all a list of the photography gear that I love, use, and recommend.
By the way, if you don't know what Periscope is, basically, it's a live video stream where viewers can chat and make comments in real time. You can download the app to your smart phone and follow the people you want to watch. And if you have your notifications on, you'll be notified whenever they're broadcasting live and you can jump in on the live feed. The streams expire after 24 hours, so you have to either catch them live or on replay the next day. I archived this particular 'scope, so you can watch it at the end of this post. Please follow me on Periscope here: @jenwoodhouse.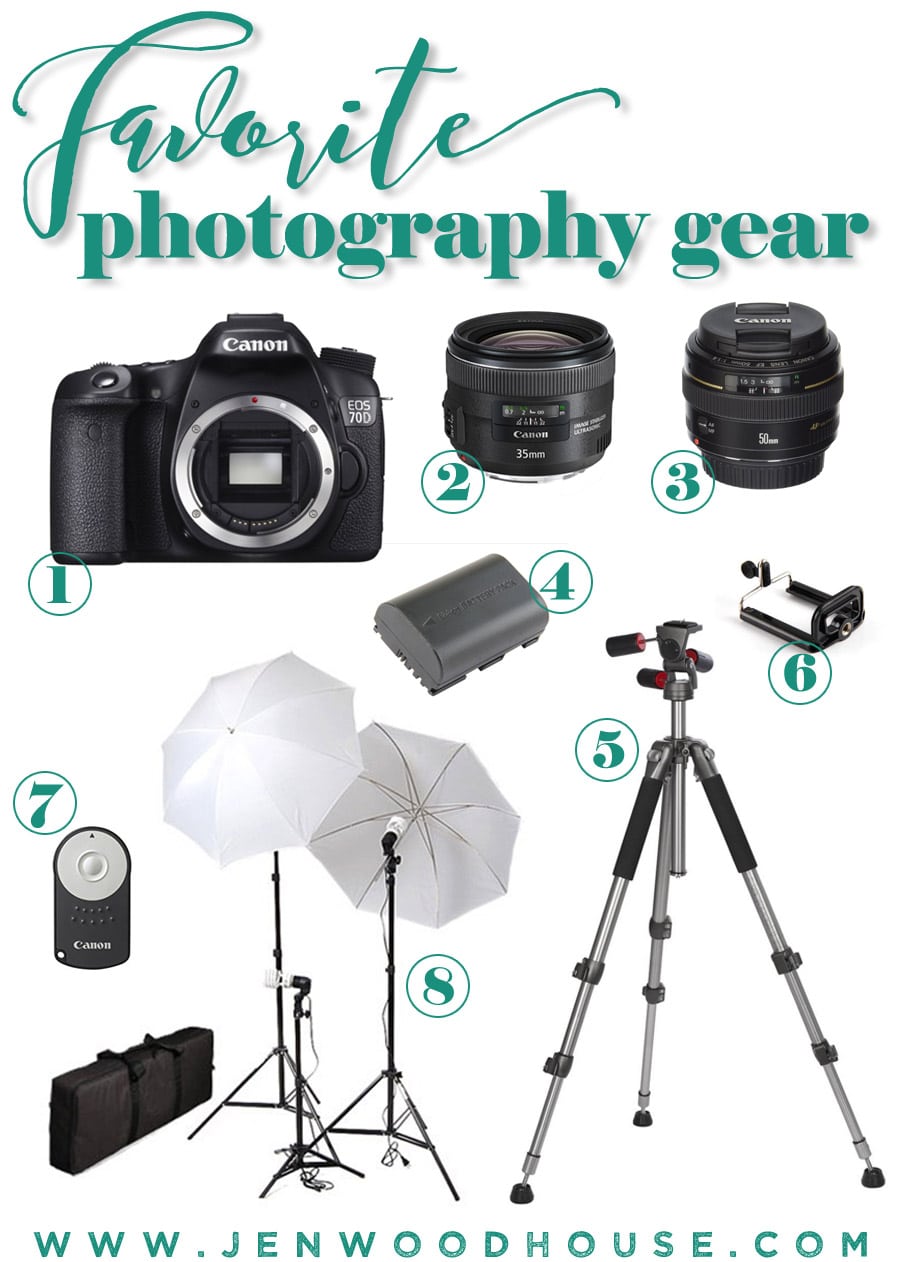 *This post contains affiliate links. To read my full disclosure policy, click here.
I've been a Canon girl ever since the 7th grade, when I borrowed my Dad's old AE-1 film camera for photography class. I've never tried any other brand because I've always been happy with Canon. Why fix it when it ain't broke, right?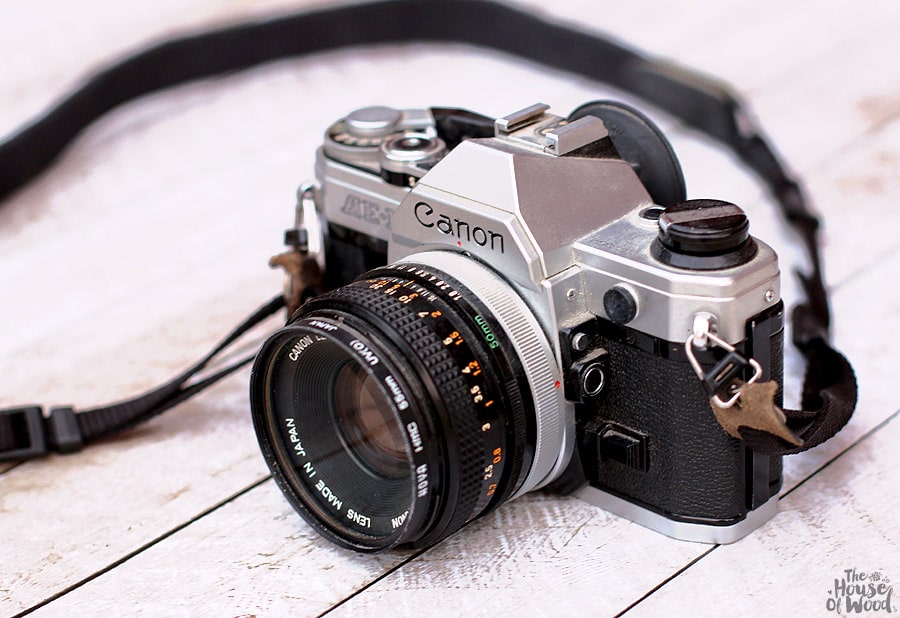 MY FAVORITE PHOTOGRAPHY GEAR
1. Canon EOS 70D Digital SLR Camera – I love love LOVE this camera. I used to shoot with a Canon Rebel so this was a huge upgrade for me and I feel incredibly spoiled by it. It was definitely an investment for me, but one I was thrilled I finally made. I don't expect to outgrow this one anytime soon. I purchased the body only and bought my lenses separately. I've never been in love with the kit lenses that come with the camera and I'd prefer to pick and choose where my money goes. After quite a bit of research, I finally settled on the 70D model after watching this comparison video. The Canon 70D does a beautiful job of shooting both still photography and video; I shot this video with it.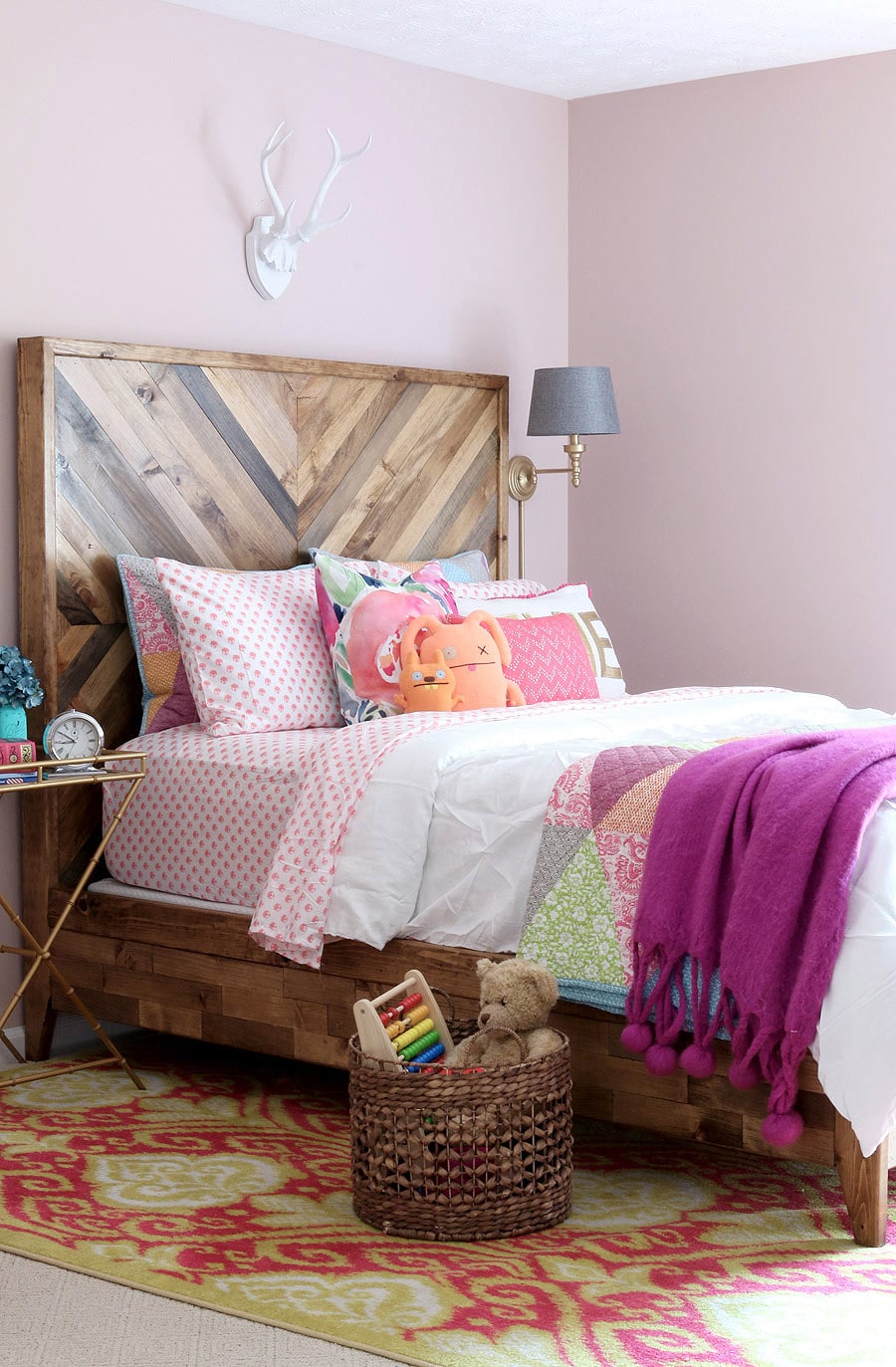 2. Canon 35mm f/2 Wide-Angle Lens – This is the lens I use most of the time. It's so versatile because it can shoot wider room shots as well as capture beautiful close-up shots. If you're looking to invest in your first lens, the 35mm lens is the one you want to get.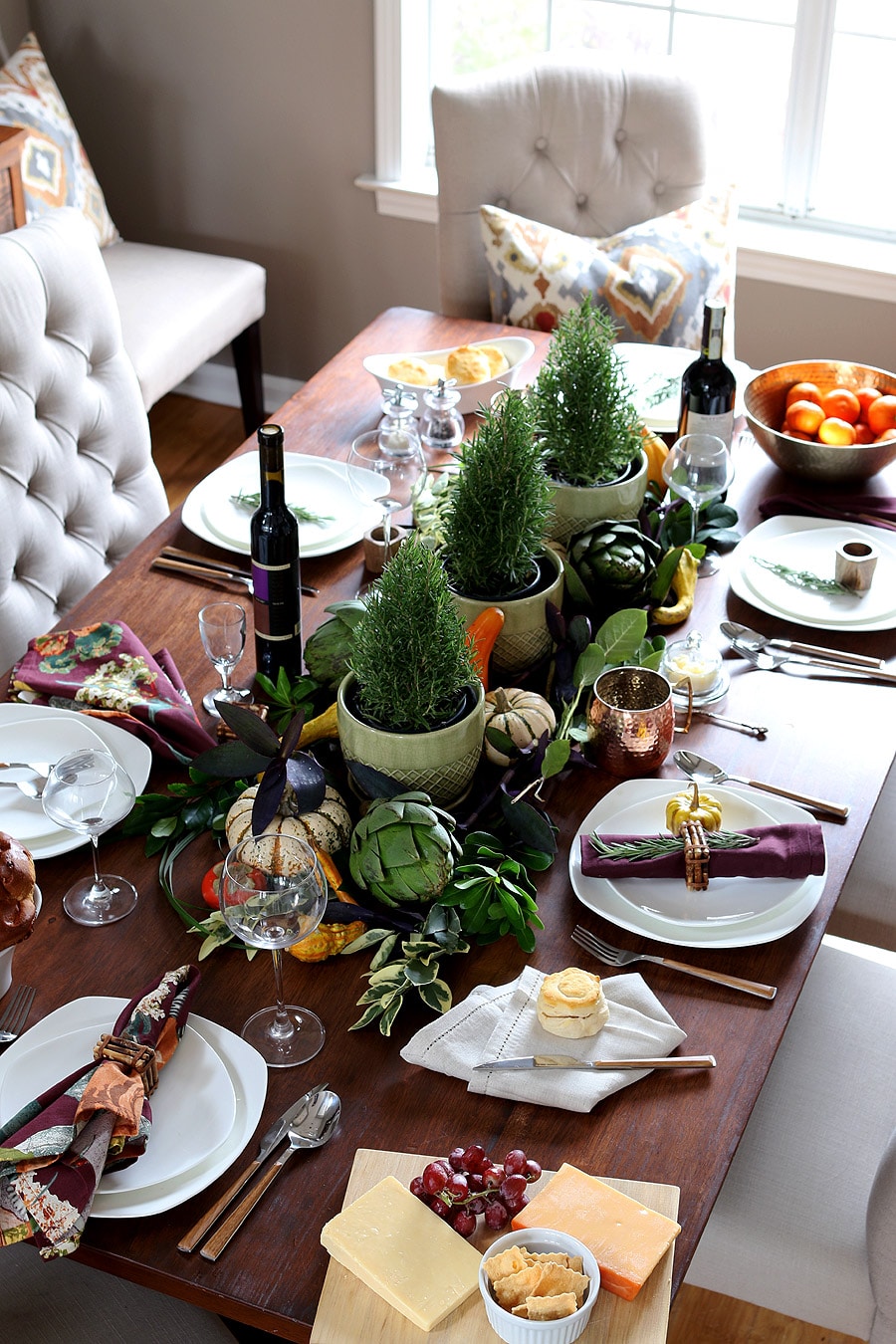 3. Canon 50mm f/1.4 Lens – This lens is ideal for capturing crisp, close-up beauty shots. It has a very shallow depth of field which creates a gorgeous bokeh effect. I usually use this lens for tight, detailed shots or portraits. I used to shoot with the less expensive 50mm f/1.8, but after I broke it (I dropped it on concrete), I upgraded to this lens and love it so much more. It's a higher quality lens, so if you can swing for this one over the other, I recommend that you do.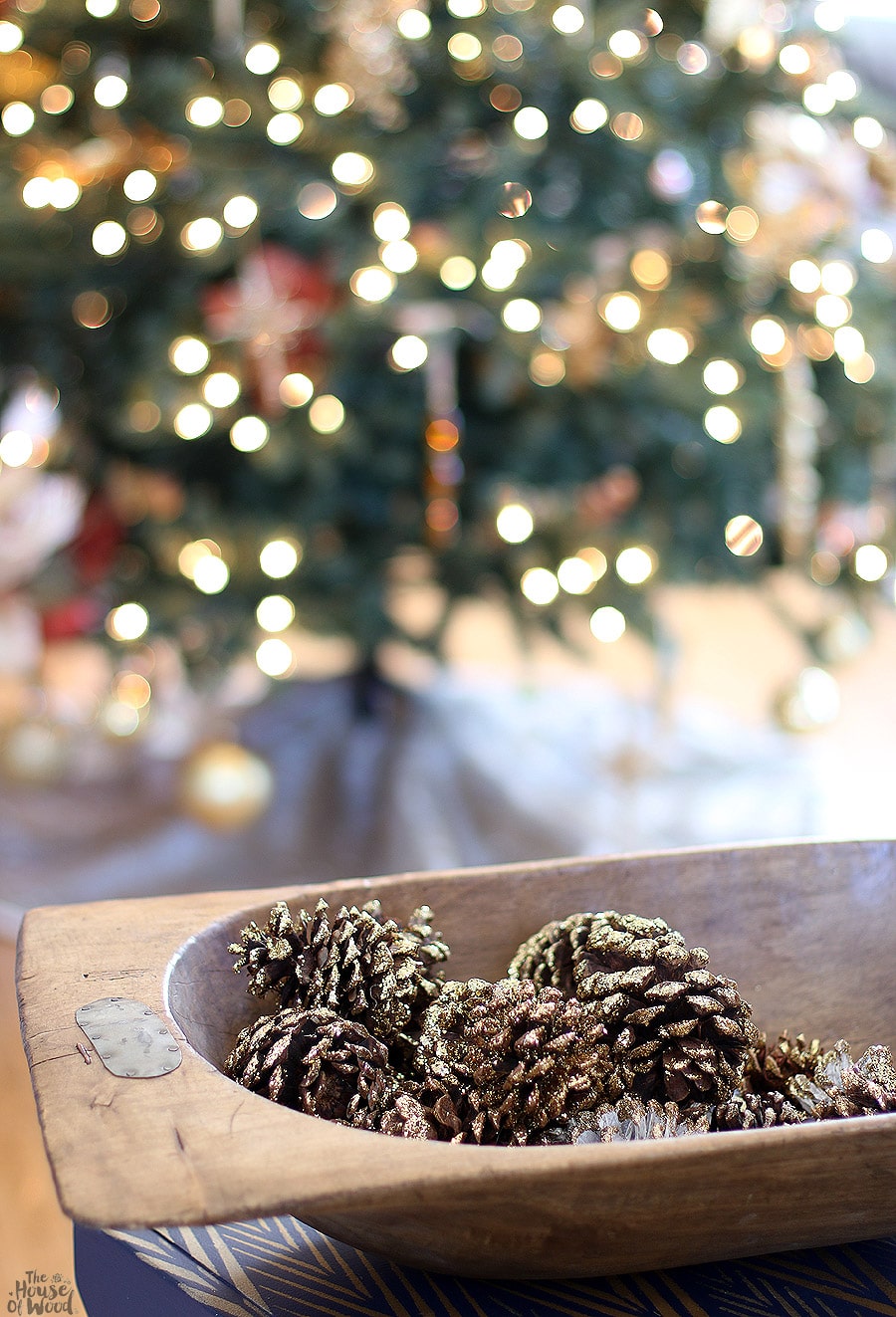 4. Canon LP-E6 Battery Pack – Having an extra battery pack is an absolute must. If my battery is running low during a shoot (and it usually is), I just switch it out to the fully-charged one stashed in my camera bag. I immediately put the dead battery on the charger so it's ready the next time I have to switch out batteries. So efficient.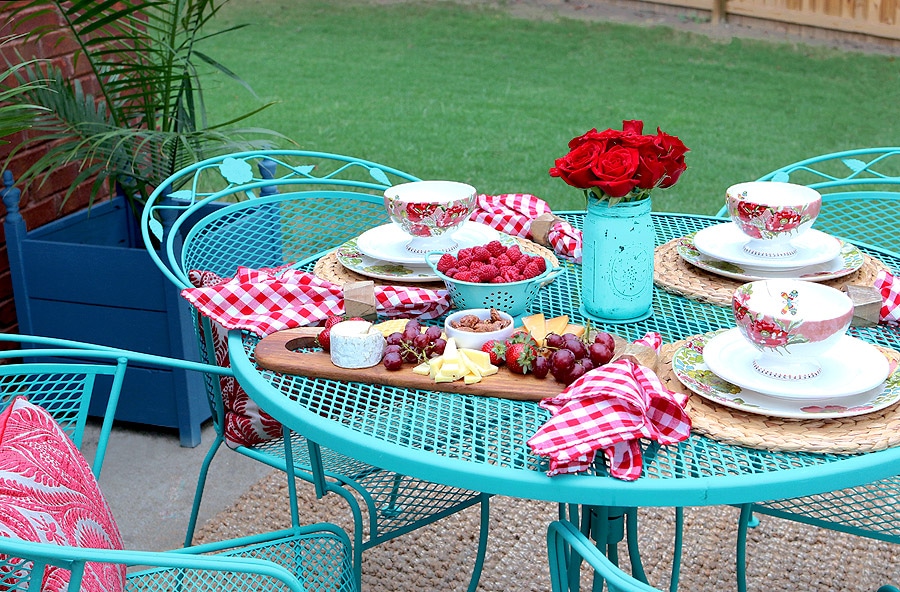 5. Ravelli 66-inch Tripod – This is the best tripod I've ever owned and I've owned my fair share of tripods. In the past, I've purchased my tripods from Best Buy, Target, and the like and they've all been flimsy and disappointing. I bought this Ravelli tripod from Amazon for about $90 and I am so glad I spent the extra money because it is well worth the investment. It's super sturdy and durable and I love that it extends up to 66 inches. You absolutely NEED a tripod when you're shooting indoors in low light, which is where I shoot most of the time. It would be ideal to have access to natural light 24/7, but unless you live in Alaska, that's just not the case so a tripod is an absolute necessity when shooting at slow shutter speeds.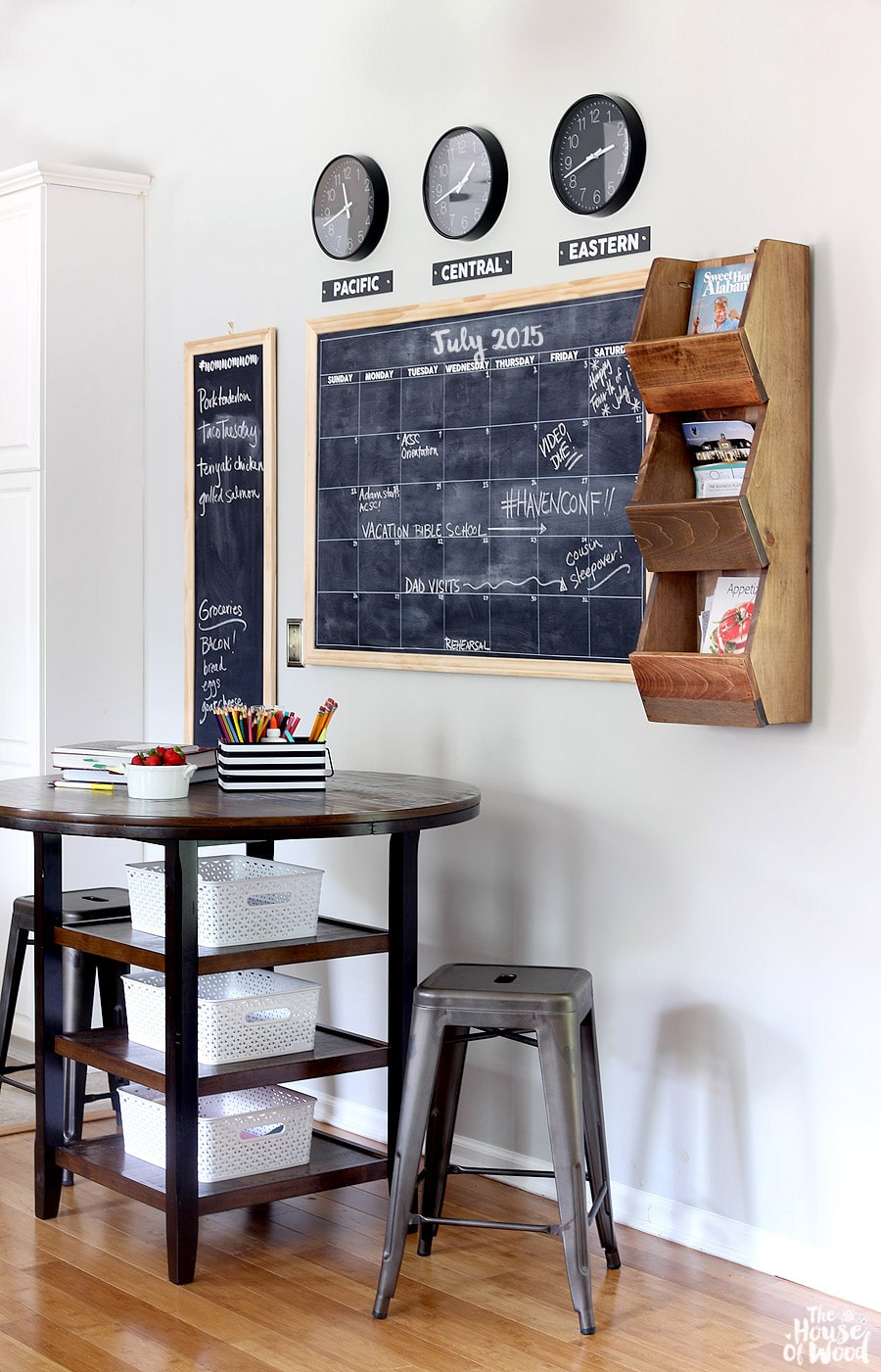 6. Smartphone Tripod Mount Adapter – This little adapter is great when you need someone to hold your smart phone for you. You just screw on the adapter to your tripod and you have a handy little rig for your iPhone. I use this adapter when filming my Periscope broadcasts.
7. Canon RC-6 Wireless Remote Controller – The slightest movement, like pressing the shutter release button, can cause an image to be blurry, so I use this remote when I shoot at a very slow shutter speed. It's also handy when I have to be in the shot and don't want to run back and forth to beat the self-timer.
8. Cowboy Studio Triple Lighting Kit – There are rooms in my house that don't get a lot of natural light, like my laundry room for example, so this lighting kit is essential when shooting dark rooms or shooting after the sun has gone down. The bulbs that come with the kit have a nice, clean, cool tone (not yellow).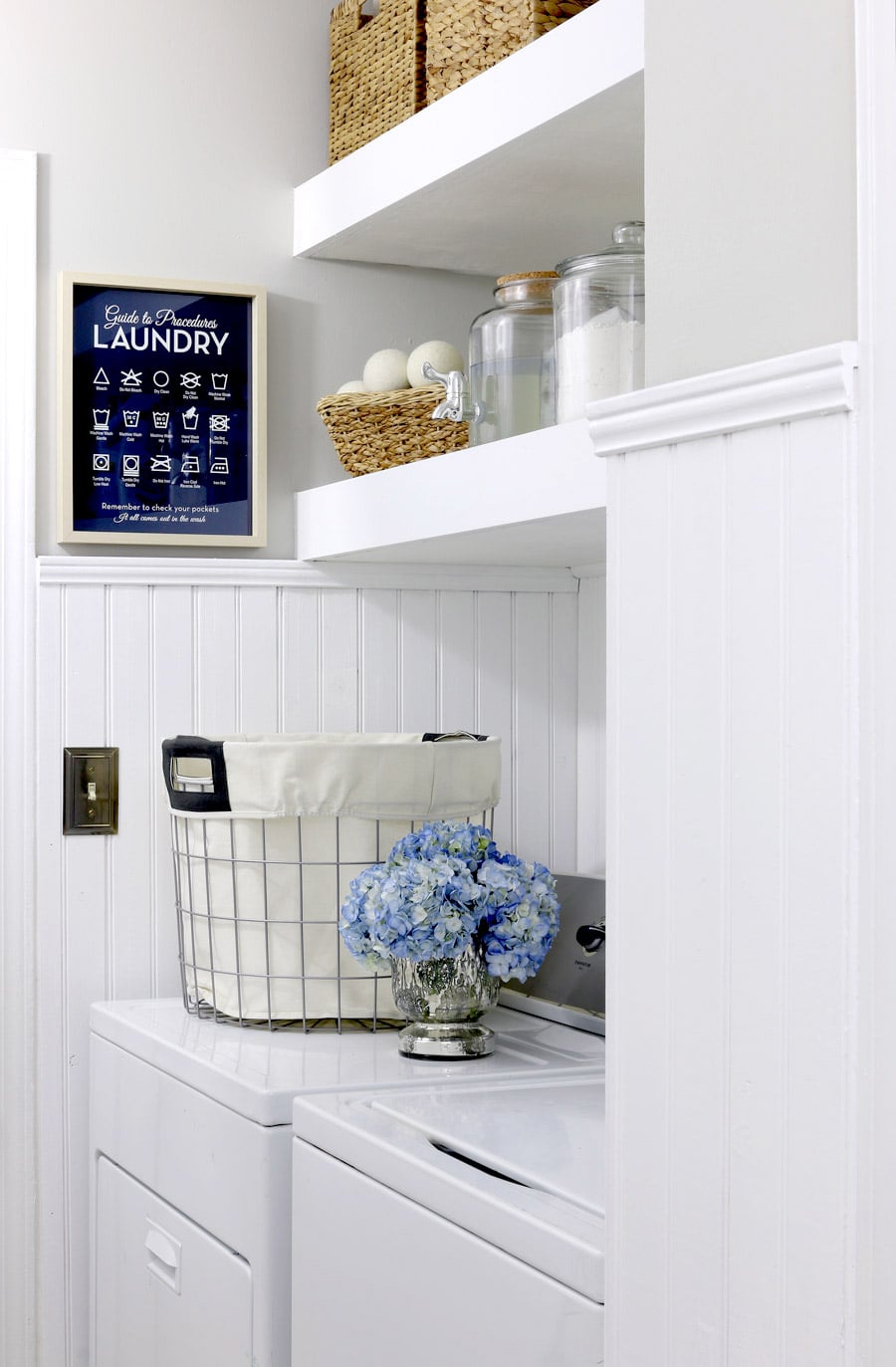 NICE-TO-HAVE EXTRAS
Collapsible Light Reflectors – I don't use these reflectors regularly, but they were less than $15, so I'm happy to have them on-hand when I want to get rid of a rogue shadow here or there.
Slim Portable External Hard Drive – I use this external hard drive to back up my photos so I don't bog down my laptop with huge files. Keeping your files on Google drive is also a great option, but I also have this external drive just in case.
Vinyl Backdrops – Great for tighter, close-up shots, I use these backdrops mostly for my Instagram sneak peeks. This is not an affiliate link, but I'd appreciate it if you tell 'em I sent you!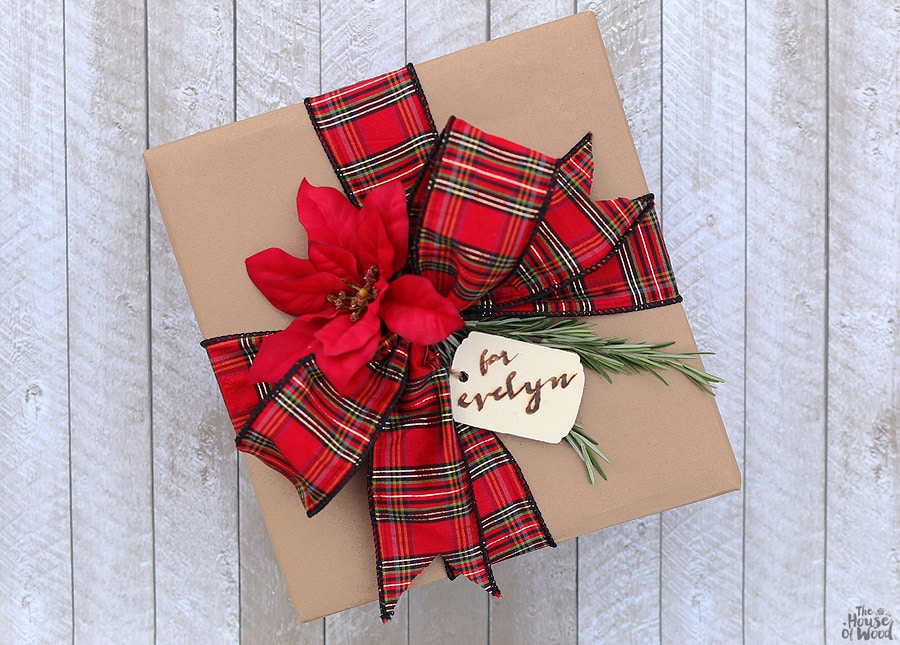 I hope you found this post helpful. If you have any questions about any of the gear I mentioned above, don't hesitate to ask me in the comments. I'll do my best to help! Thanks for reading – make it a great week, friends.