Can you believe Thanksgiving is next week?! I am so excited; this is quite possibly my favorite holiday. You just can't go wrong when you devote an entire day to food. Oh, and to being grateful. I'm grateful I get to devote an entire day to food.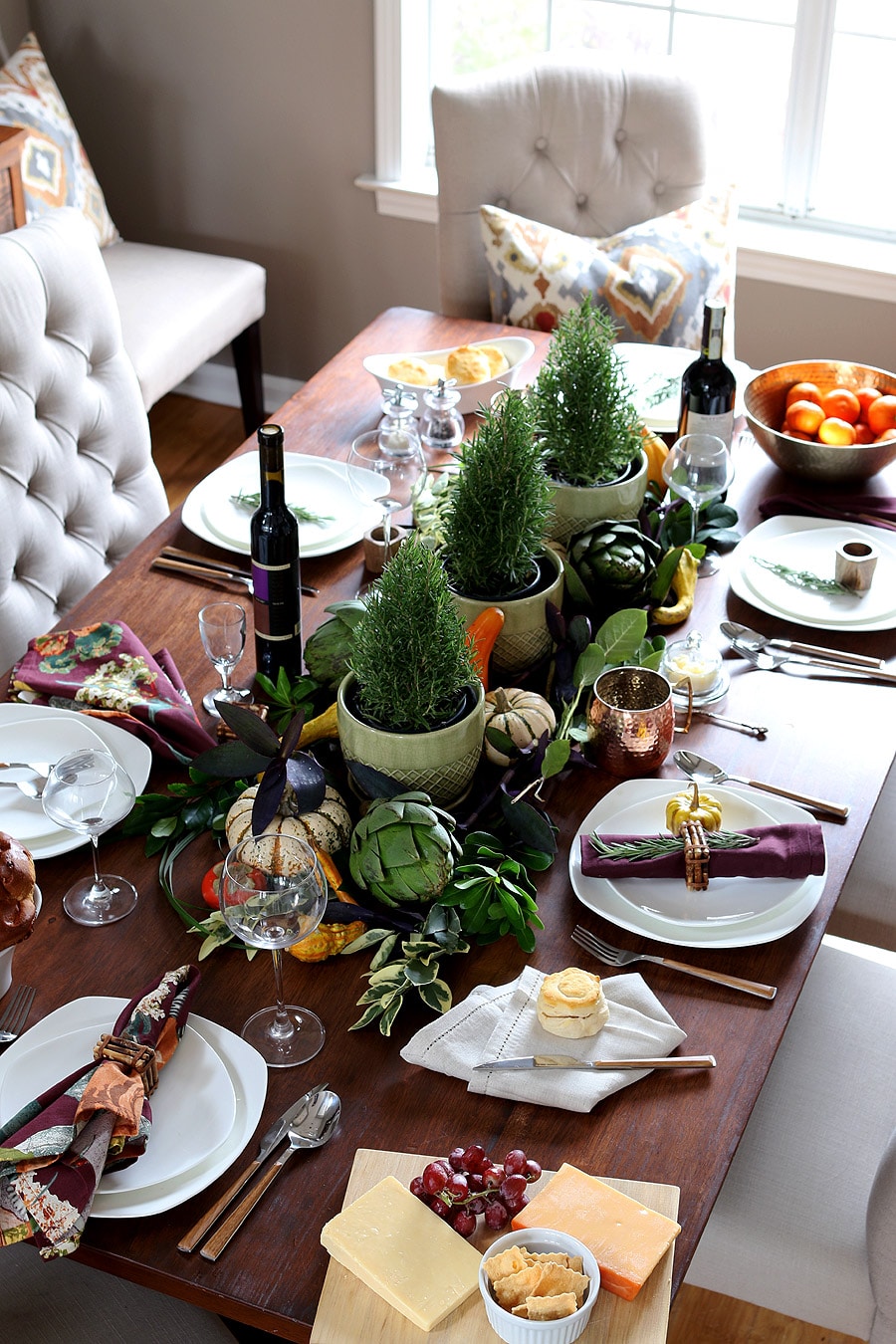 I just love recipes that are steeped in tradition and special meaning, ones that stand the test of time. The menu at our house remains the same every year: deep-fried turkey, roasted turkey, honey-glazed ham, my dad's famous (but super secret!) cornbread dressing, rosemary gravy, sweet creamed corn, classic green bean casserole, my mother-in-law's sweet potato soufflé, and canned cranberry sauce.
Yep, you read that right. My husband insists on having that canned, gelatinous, cranberry-like substance – you know, the one with the rings? One year, early on in our marriage, when I was still big into impressing my husband with my culinary prowess, I made cranberry sauce from scratch, with fresh cranberries. I churched it up and called it 'cranberry compote.' Well, I guess you just shouldn't mess with tradition – it took me years to live that little faux pas down.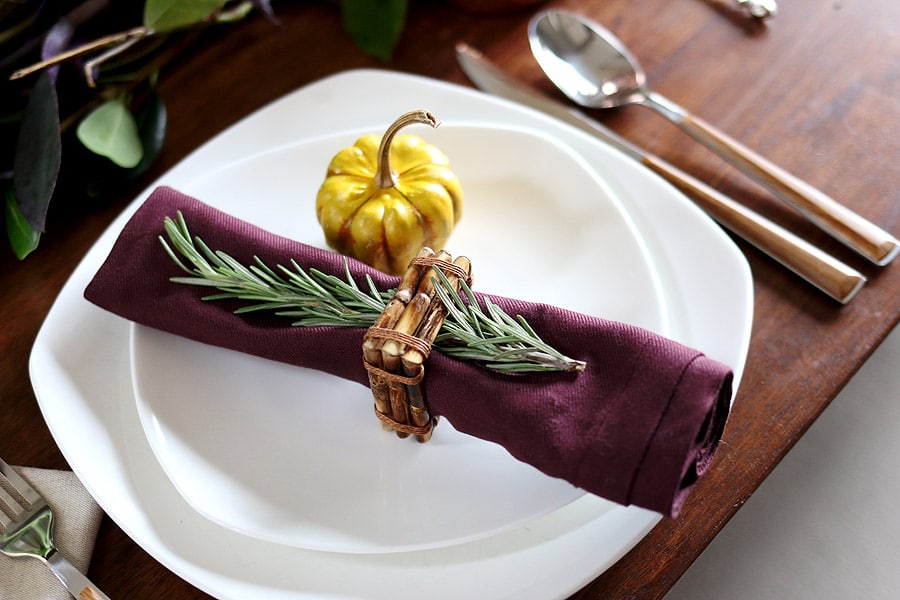 This post is sponsored by Wayfair. Twenty bloggers, including myself, will be sharing our Thanksgiving table settings, as part of Wayfair's Grateful Table campaign. We're hosting Thanksgiving dinner this year and I love any excuse to set a beautiful table.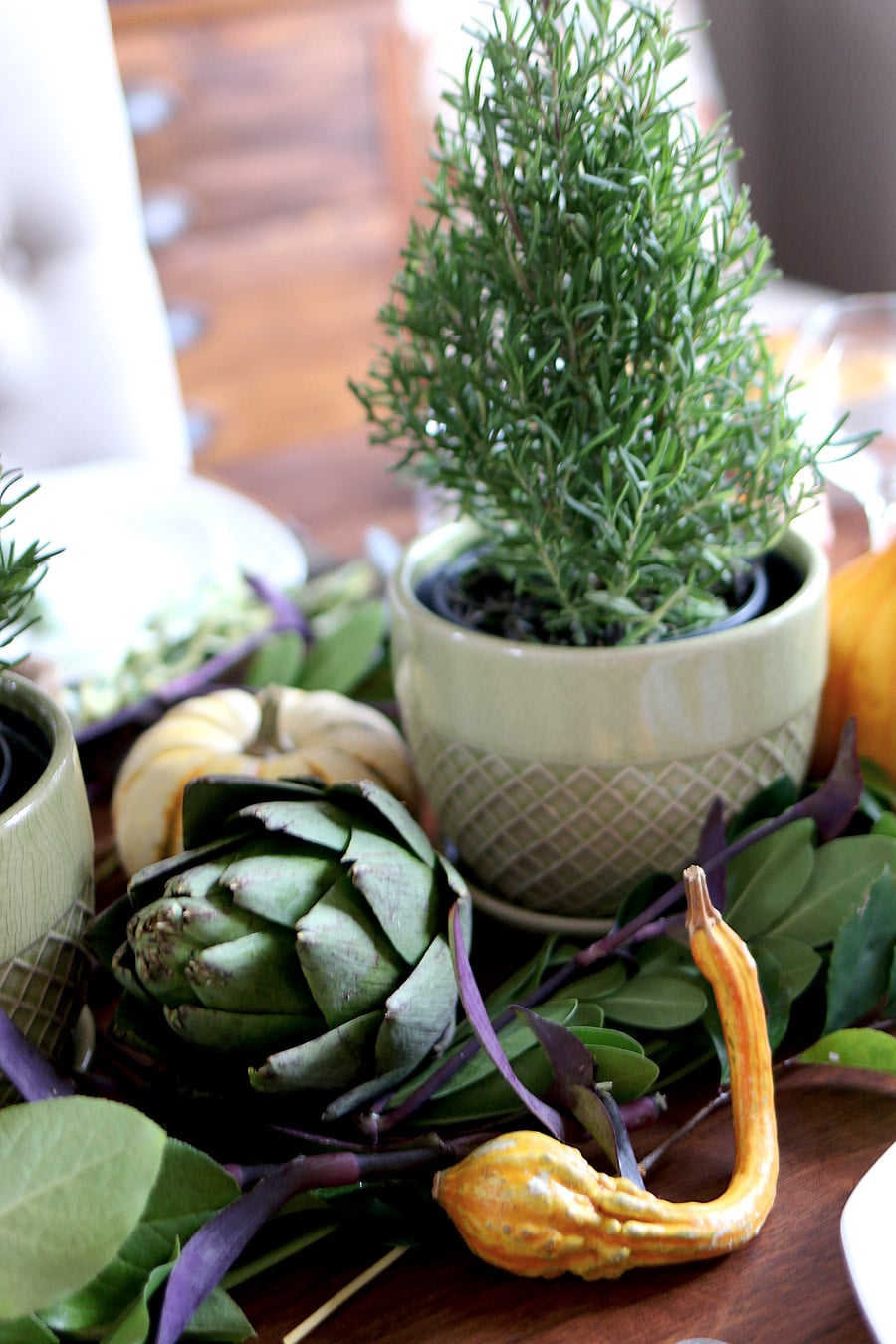 I wanted to create a casual yet elegant atmosphere with our table setting, so that our guests would feel sophisticated, but comfortable and relaxed. I've never been one who does stuffy very well. I mean, I fully plan on wearing my stretchy pants to dinner. You have a pair of those, don't you? The ones that stretch and give so that you can gorge yourself and not feel restricted?
Stretchy pants. Don't act like you don't know what I'm talking about.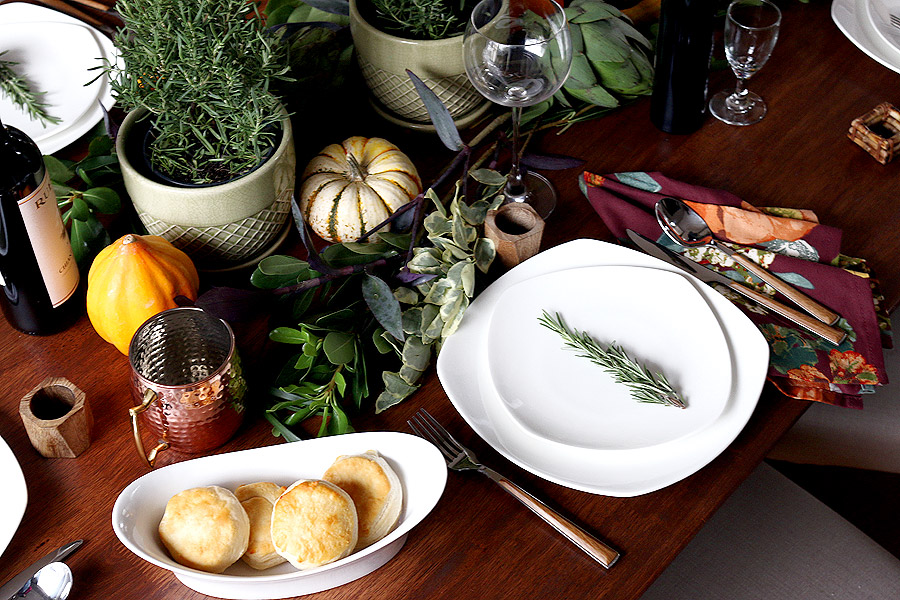 Man, I wish you could smell my house right now.
Sorry.
That sounded creepy.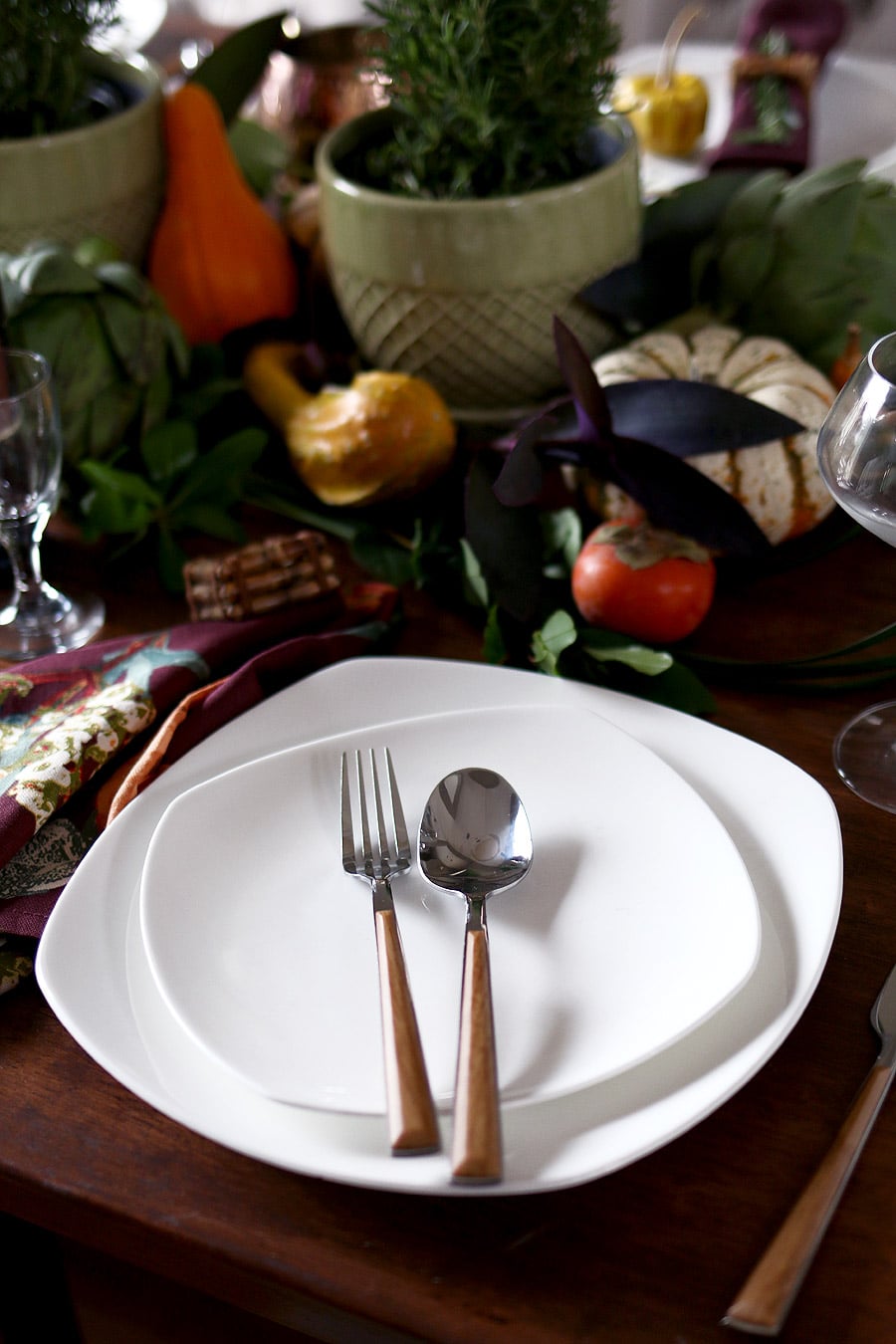 What I meant to say was, I love decorating with rosemary. Not only is it seasonally appropriate, but it makes the whole room smell heavenly. And if you happen to find that my rosemary gravy could use more rosemary, well, it's within arm's reach.
Form and function. It's a two-fer.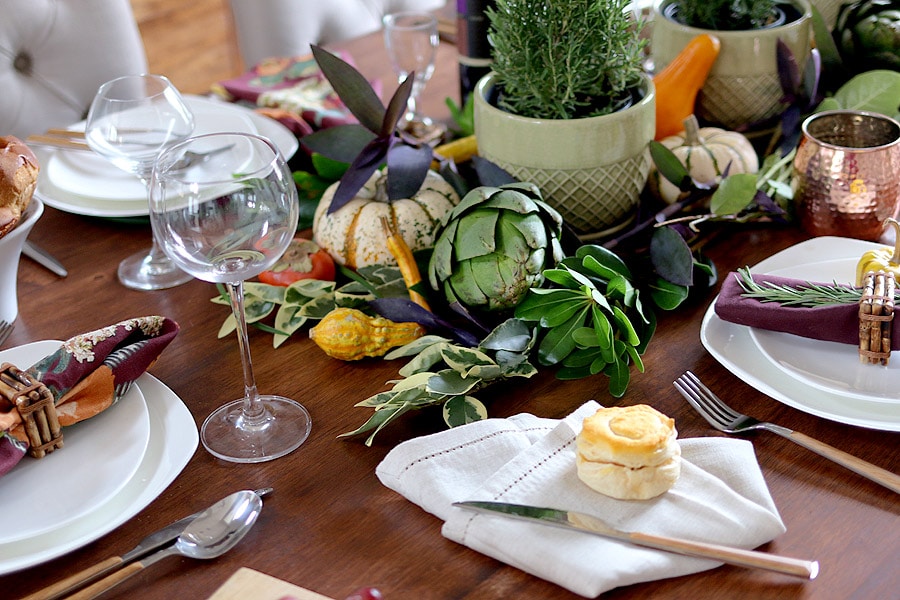 Another year, later on in our marriage, my sweet husband decided to invite his entire class of cadets to Thanksgiving dinner, so that was the year I redeemed myself from the cranberry compote fiasco by cooking not one, but two Thanksgiving feasts. He did give me at least two days notice, so I would have ample time to prepare.
Now how do I turn on that sarcasm font…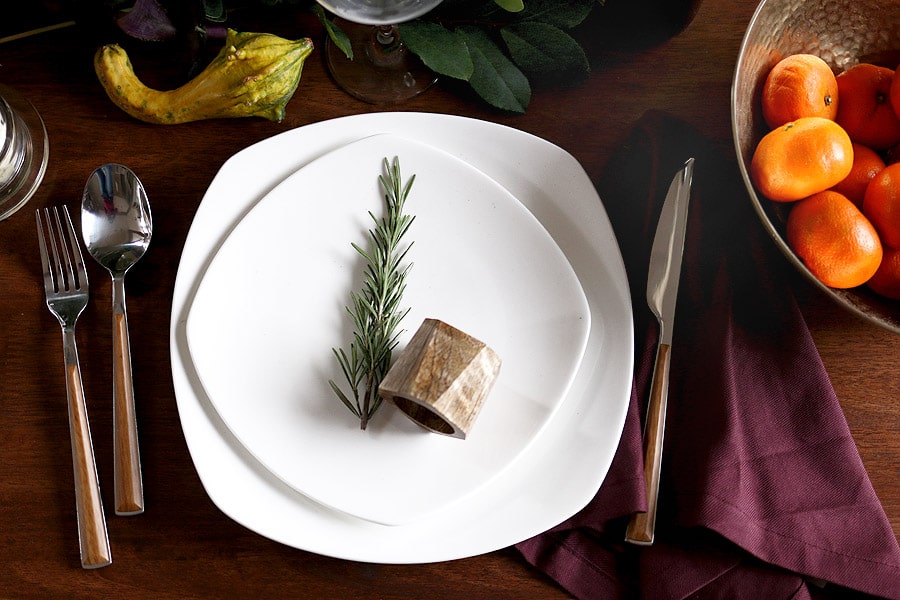 Yes, despite the doubled pressure, I remember that year fondly. That was the year I claimed my rightful title of "Thanksgiving Rockstar."
So it's a self-proclaimed title, that doesn't make it any less legit. Trust me on that one.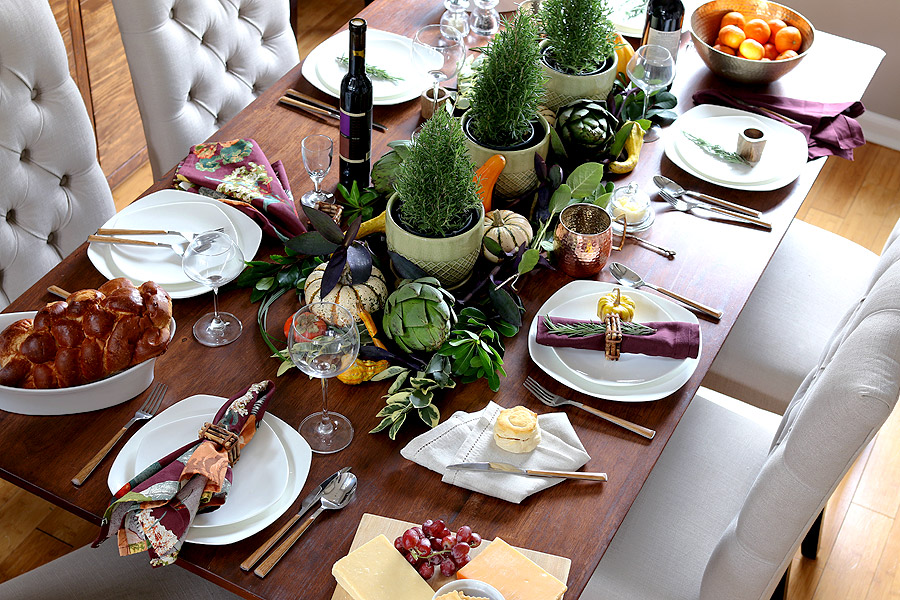 Another year, after slaving away over my Dad's famous (but super secret!) cornbread dressing, we foolishly left the dish unattended on the dining table. We heard Willow, my parents' old-as-dirt Collie-mix whining incessantly, while we noticed Oliver, my sister's Basenji-mix tiptoeing back and forth from the dining room. When we went to investigate the canine caterwauling, we found nibbles missing in our beloved cornbread casserole.
That Willow is such a tattletale.
Needless to say, that year we were extremely grateful that Wal-Mart was open on Thanksgiving so we could make a last-minute grocery run to cook up a new batch of dressing.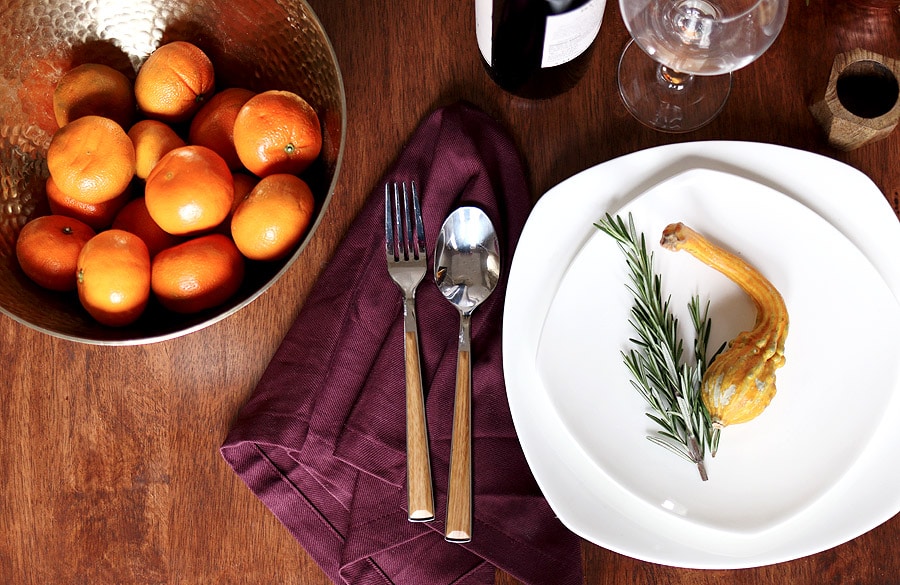 Last week, I traveled to Asheville, North Carolina for a blogger event and I had the most amazing pumpkin gratin at a local restaurant. It would be the perfect addition to our Thanksgiving menu. Who knows, it may even become a staple.
There I go again, messing with tradition. But I just can't get it out of my head and I'm determined to figure out the recipe. The chef wouldn't dish, can you believe that?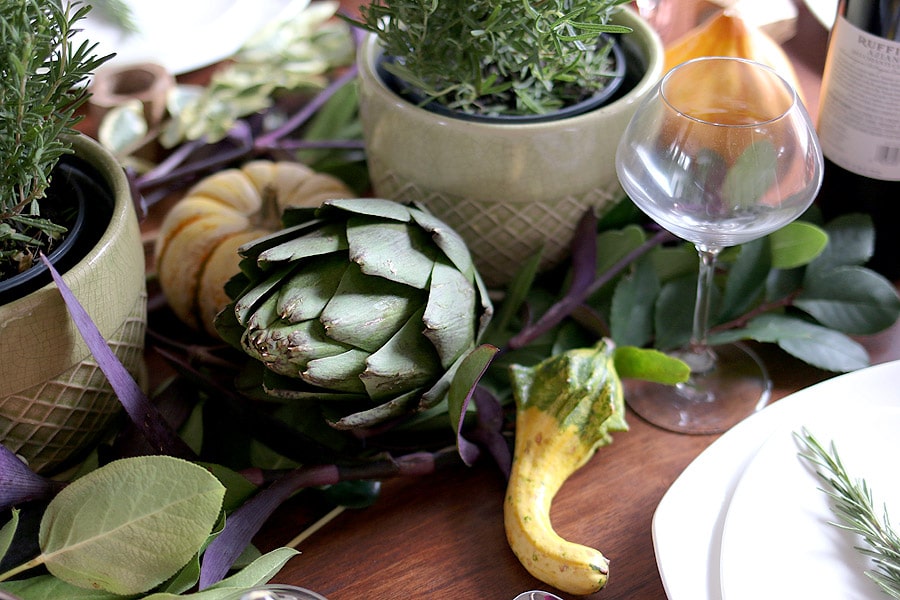 How about you? Do you have any funny Turkey day shenanigans? Does your menu stay the same or do you switch it up from year to year? What's your ultimate, can't-live-without, favorite dish?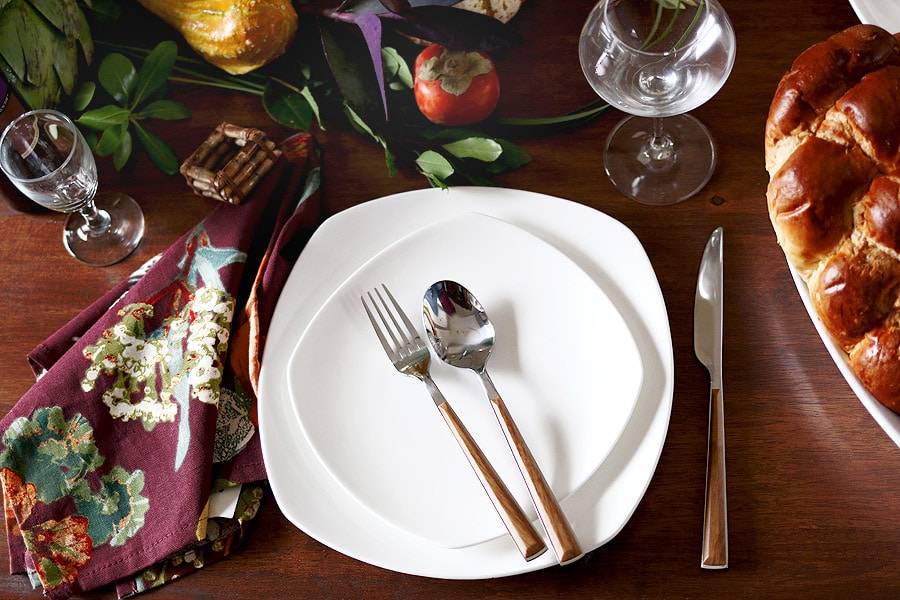 Thanks for letting me share my Thanksgiving adventures, alongside this year's table setting. I have so much to be thankful for. I'm so thankful for you and I'm wishing you the most delectable Thanksgiving holiday, full of family, friends, food, and fat pants!
Happy Thanksgiving!
Be sure to PIN IT so you don't forget it: