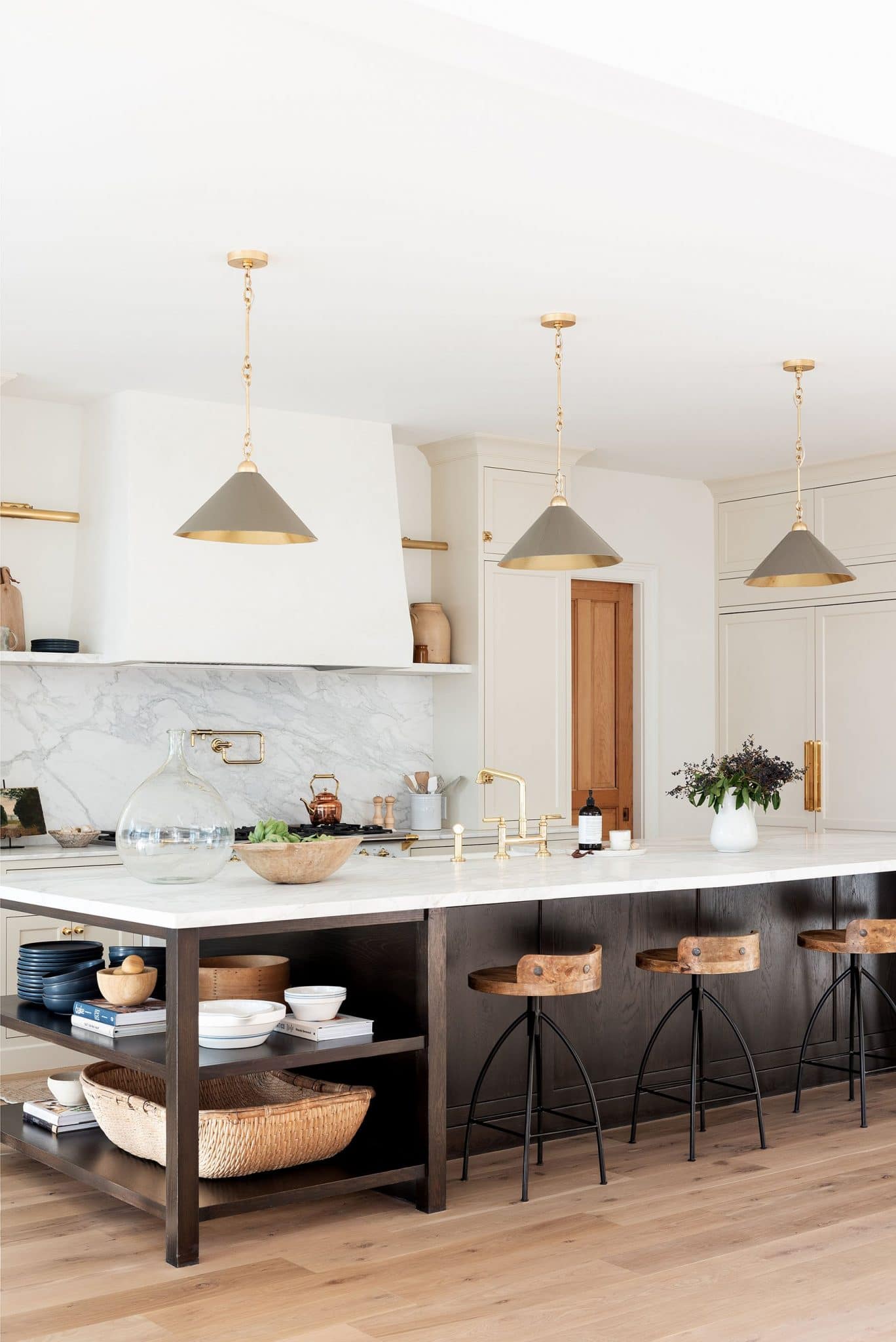 Today we're talking kitchen island lighting. I'm on the hunt for something to complement our large Morris Lantern, which hangs above our round breakfast table (just to the right of the kitchen in the photo below). Are you ready for me to accost your eyeballs? Yesterday, I unveiled our kitchen renovation plans, which included these embarrassing "before" photos. I've wanted to replace this "droopy booby" light for years! You can't unsee it now, can you?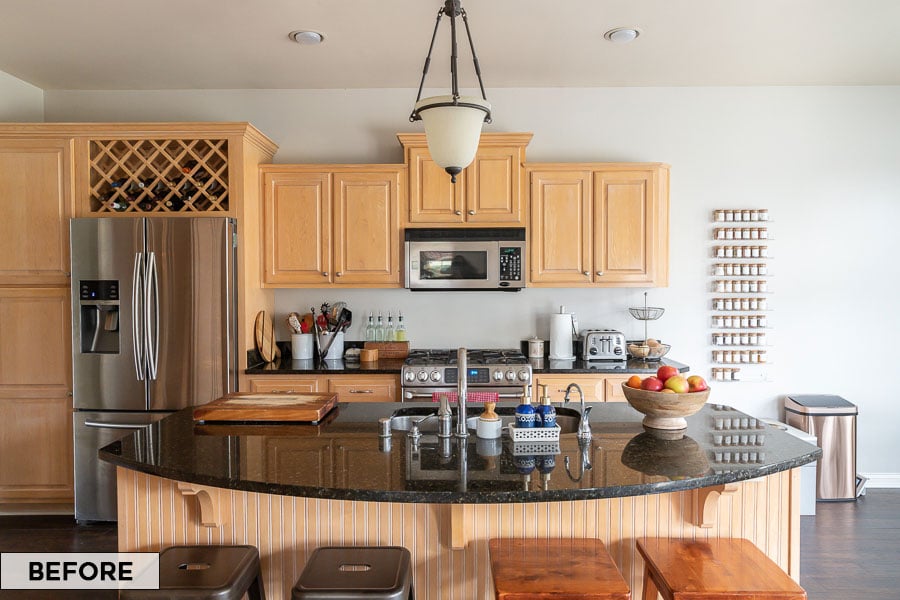 We're hiring an electrician to install lighting in the new cabinets, so we'll have him rework the kitchen island lighting too, which means we're not limited to the single pendant anymore. We can either hang 2 pendants or a linear chandelier. I don't want to block sight lines to the rest of the kitchen and the size of the island won't change much, so I'm thinking 3 pendants might be too much.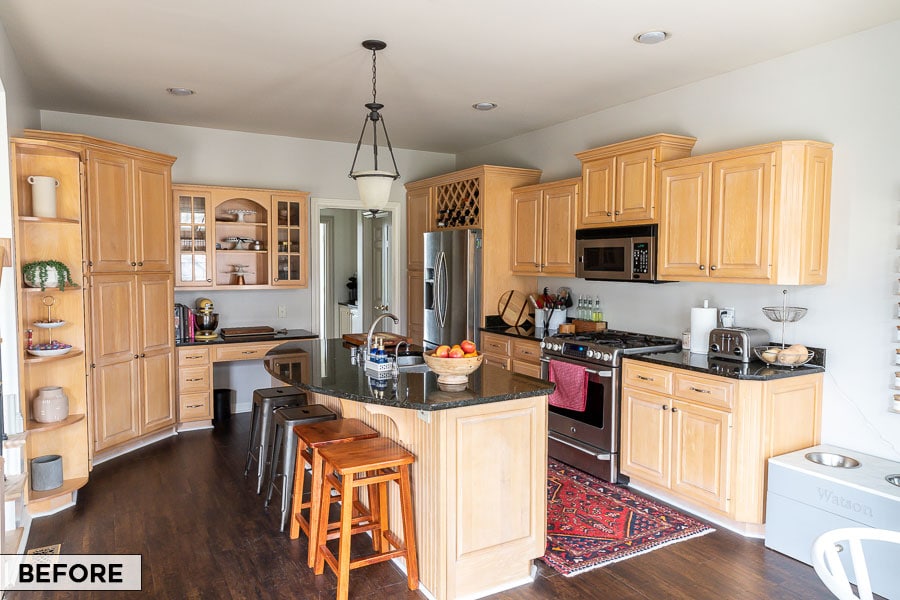 We're trying to find a light fixture that's not matchy-matchy, but still complements the Morris pendant. It's such a showstopper with its frosted glass panels, so to help counteract and balance the space, I think the island lighting needs to be open and airy, without a lot of visual weight.
I've narrowed it down to these pairings. Which one gets your vote?
bryant billiard / collette linear / gale pendants / sloan pendants / cesta linear / sloan double shop / darlana linear