Okay, so for those of you who are timid about building your first woodworking project, this one's for you! This took me a little over an hour to complete (and that's including the hour it took for the stain to dry!)… seriously! Once again, I looked to Whitney from Shanty 2 Chic for some inspiration. She's got a great tutorial for this project over there, so hop on over and take a peek.
I didn't take any progress pictures, because this project is pretty self-explanatory. Other than altering the length of the box to fit my own space, I stayed true to Whitney's instructions. I used nails and glue to attach the boards together, sanded the edges down a little, distressed the surface by beating it randomly with chains and a hammer (hello, stress-reliever), stained it, and called it a day.
Here's the finished project: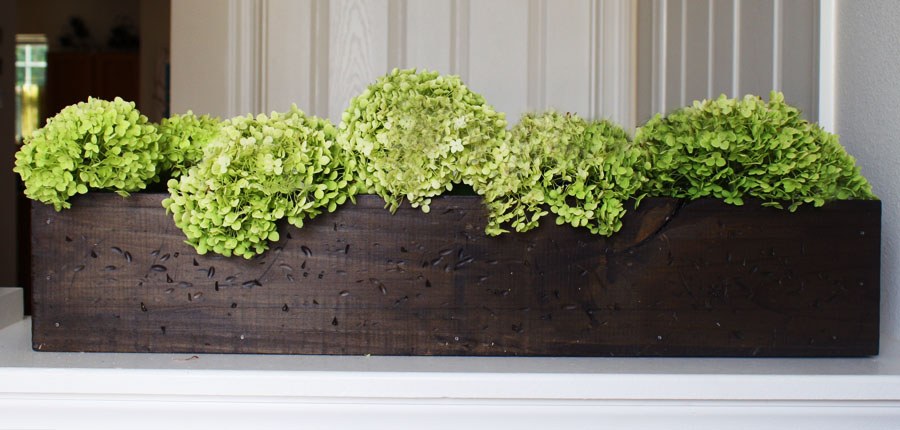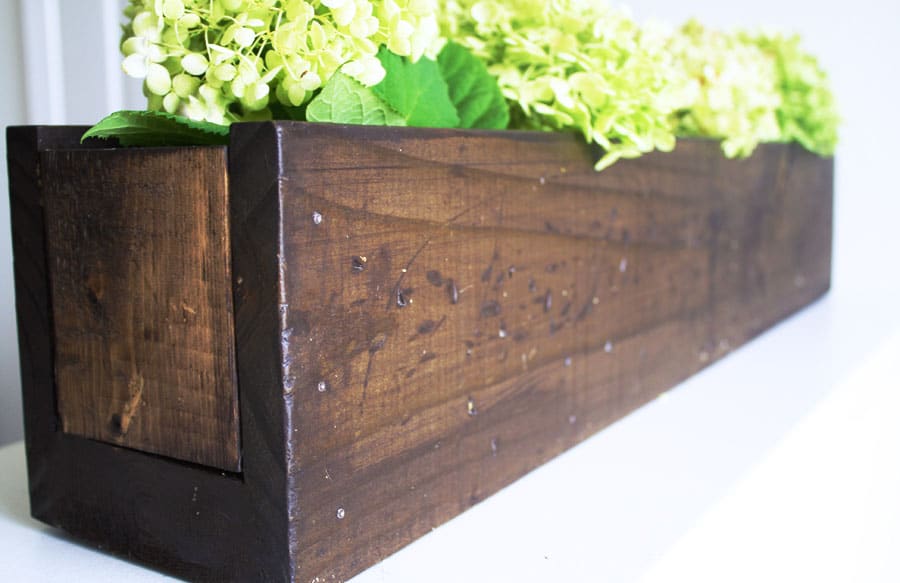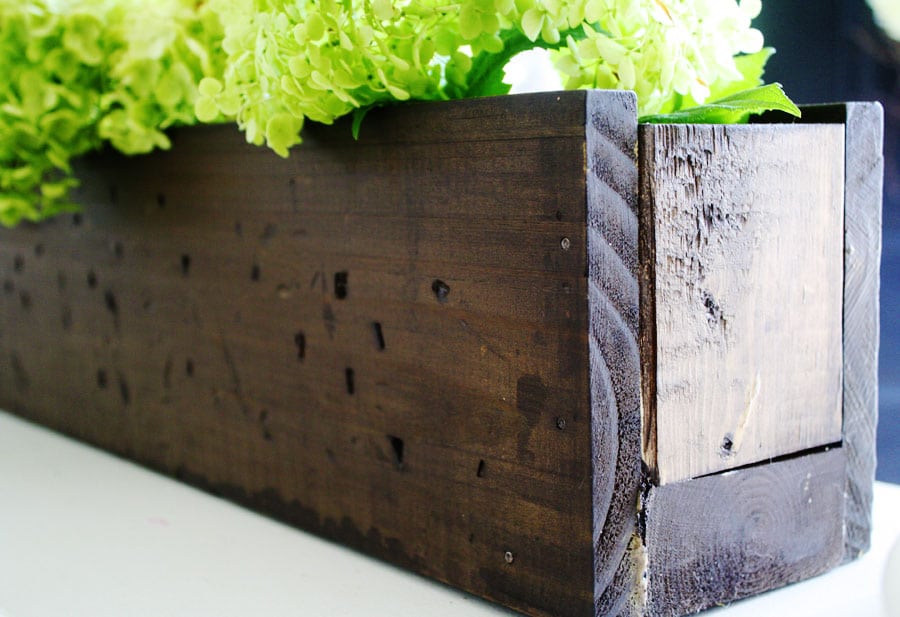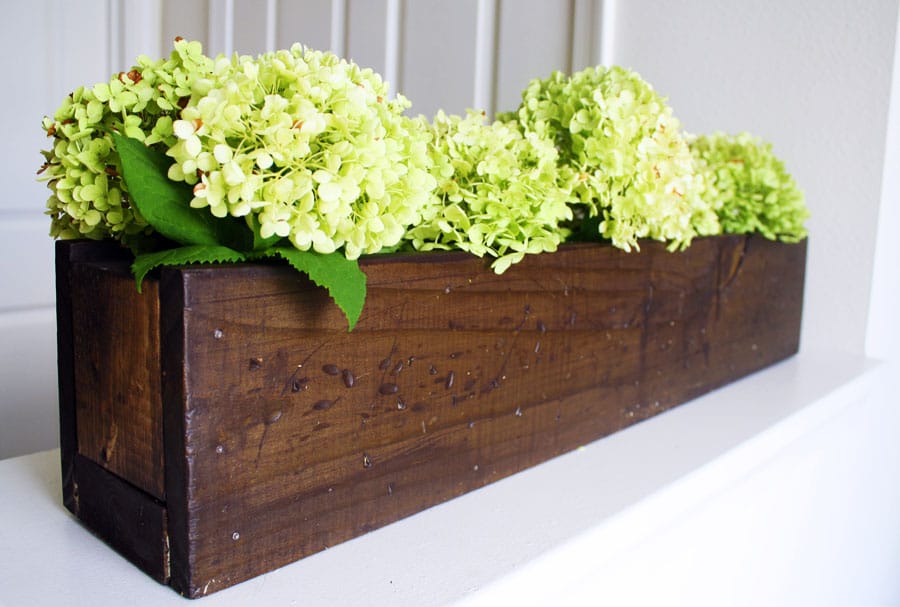 Super simple, right? So what are you waiting for? Get 'er done!
Link Parties:
The Pinterest Project Summer Edition
Sew Chatty
Coastal Charm
Sugar Bee Crafts
Home Stories A to Z
The Shabby Creek Cottage
Pin for later!