YOU. GUYS. I am SO jazzed (btw I never use that word, that's how jazzed I must be – who am I?) to share the plans for this gorgeous DIY farmhouse sliding barn door buffet and hutch with you! I am literally performing an interpretive dance rightthissecond in celebration of it. Complete with jazz hands, of course. That's how insanely excited I am about this project. I am thrilled to team up once again with my friend and boss builder, Sarah from The Created Home. She built this beautiful farmhouse buffet and hutch and we're thrilled to share the plans and tutorial with you so you can build it too!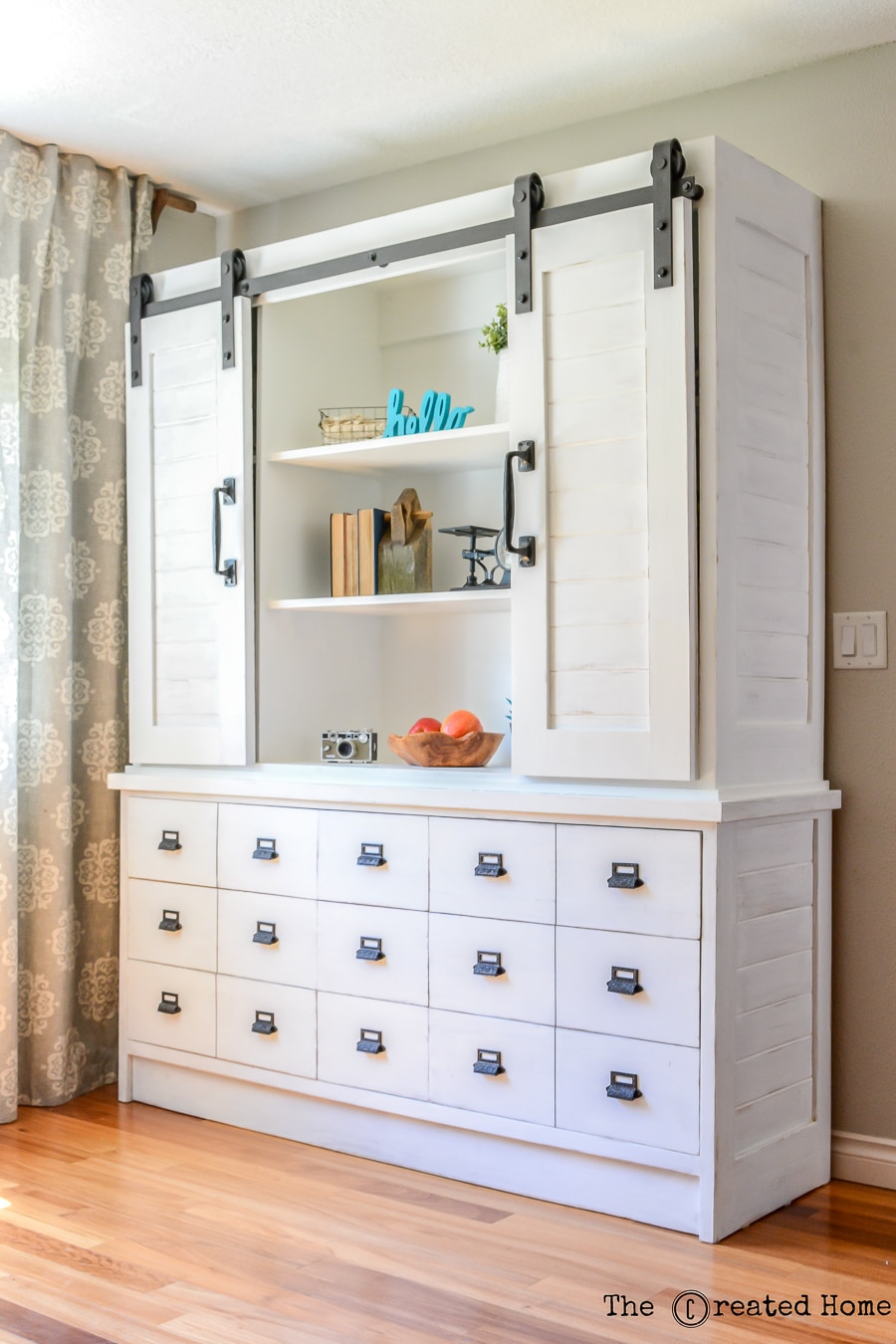 This project will be broken up into two separate posts, since the plans are a little more extensive than usual. Today I'm sharing the plans for the buffet and next week I'll share the plans for the coordinating hutch. This sliding barn door buffet and hutch is an intermediate-level build, so I wouldn't recommend this as your first project, however if you've got a few builds under your belt and you're wanting to take your carpentry game to the next level, I say go for it! Sarah and I have worked hard to iron out all the kinks in the plans so that your project can be as successful as possible.
This sliding barn door buffet and hutch is quite large so we're working on the plans for a scaled-down version. Be sure to keep an eye out for that if you're looking for a smaller footprint.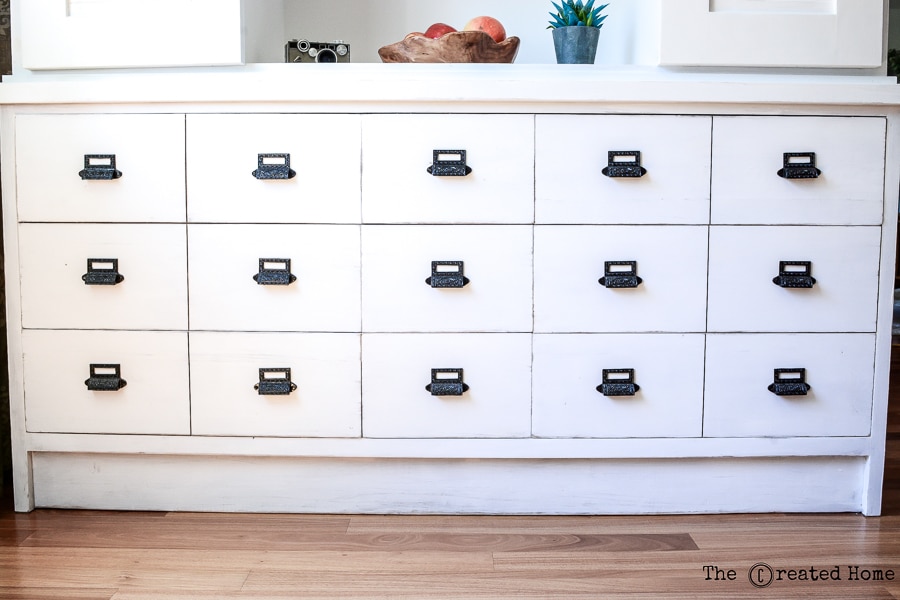 Download the plans by clicking the button below and visit The Created Home, where Sarah shares her step-by-step build process along with a lot more photos and helpful tips.
And how perfect are these vintage pulls?! She spills where she snagged them in her blog post, along with where to get the  most affordable barn door hardware.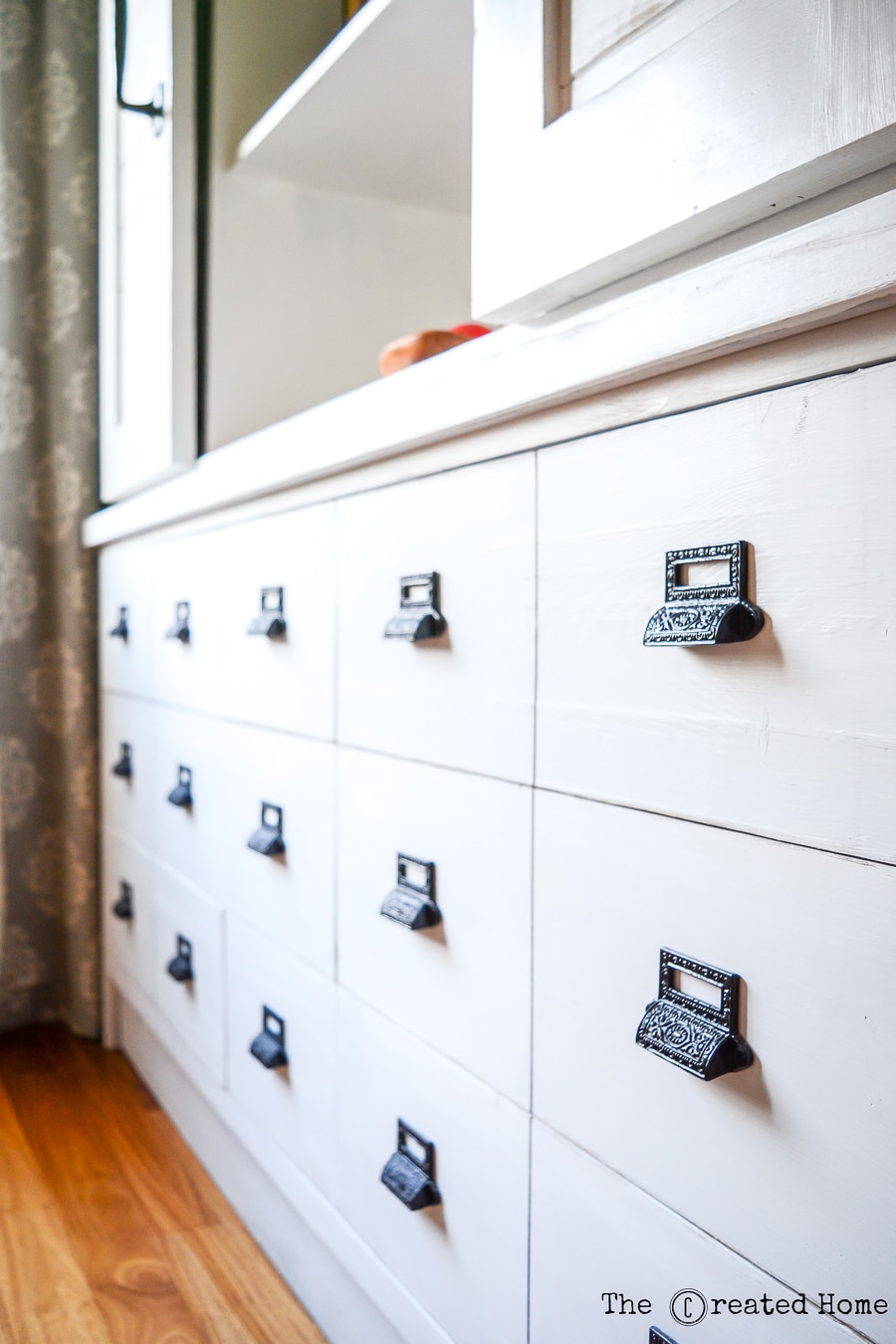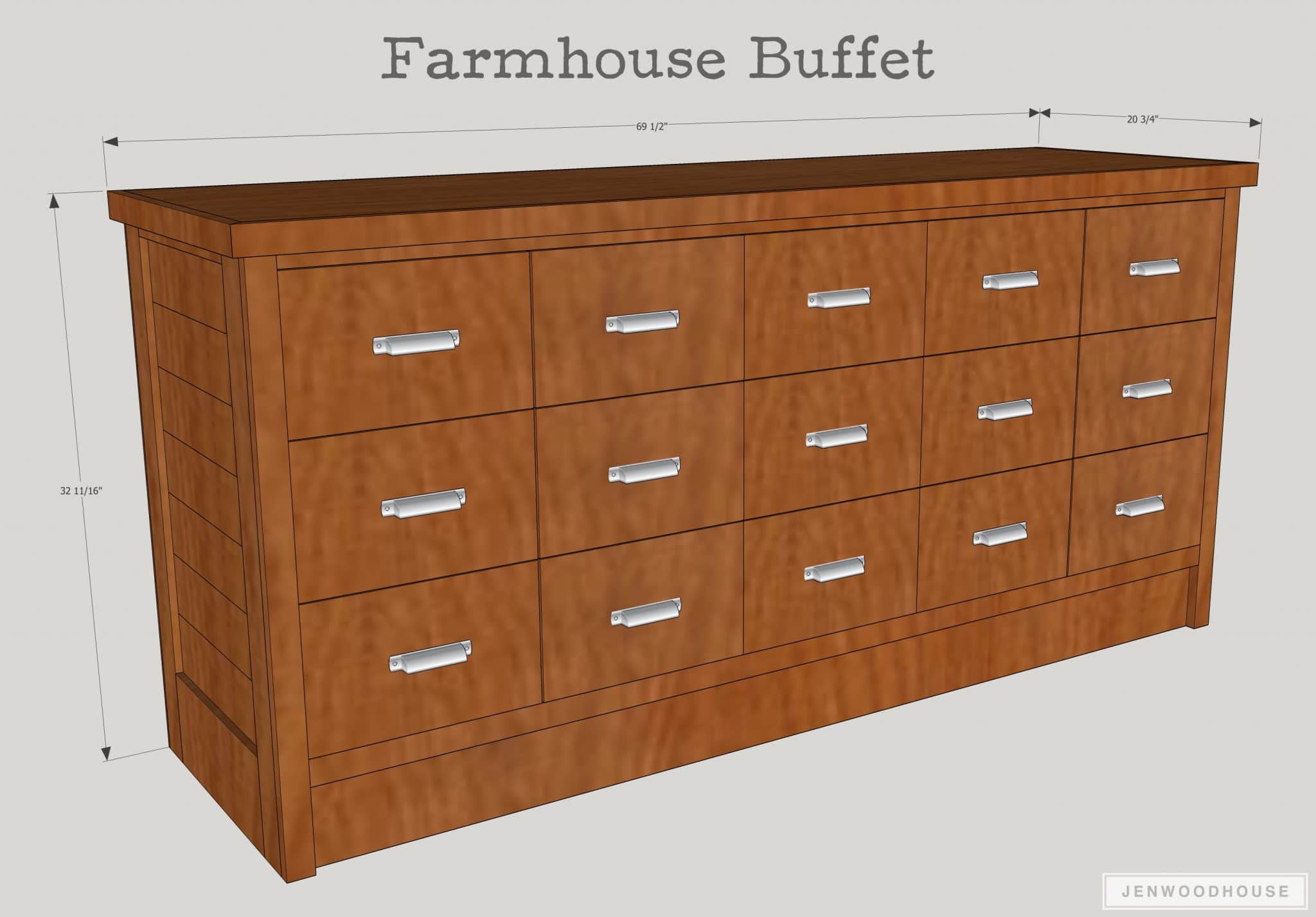 Big, BIG thanks and virtual hugs to Sarah for crushing this project and for allowing me to be a small part of it. Be sure to visit The Created Home, follow along on Instagram and Facebook and show Sarah some love. She's a freakin' rockstar and you don't want to miss her upcoming projects. We'll be back next week to share the hutch plans, so stay tuned!
Love this project? Be sure to PIN and SHARE it!