*This post is sponsored by The Home Depot.
Dear 8 lb., 6 oz. sweet baby Jesus, please don't let me forget to fill my kids' stockings this year. I promise that stocking stuffers will not be an afterthought. I promise not to raid the dollar store for useless, cheap trinkets the night before Christmas. This year, help me to be a diligent little elf.
Amen.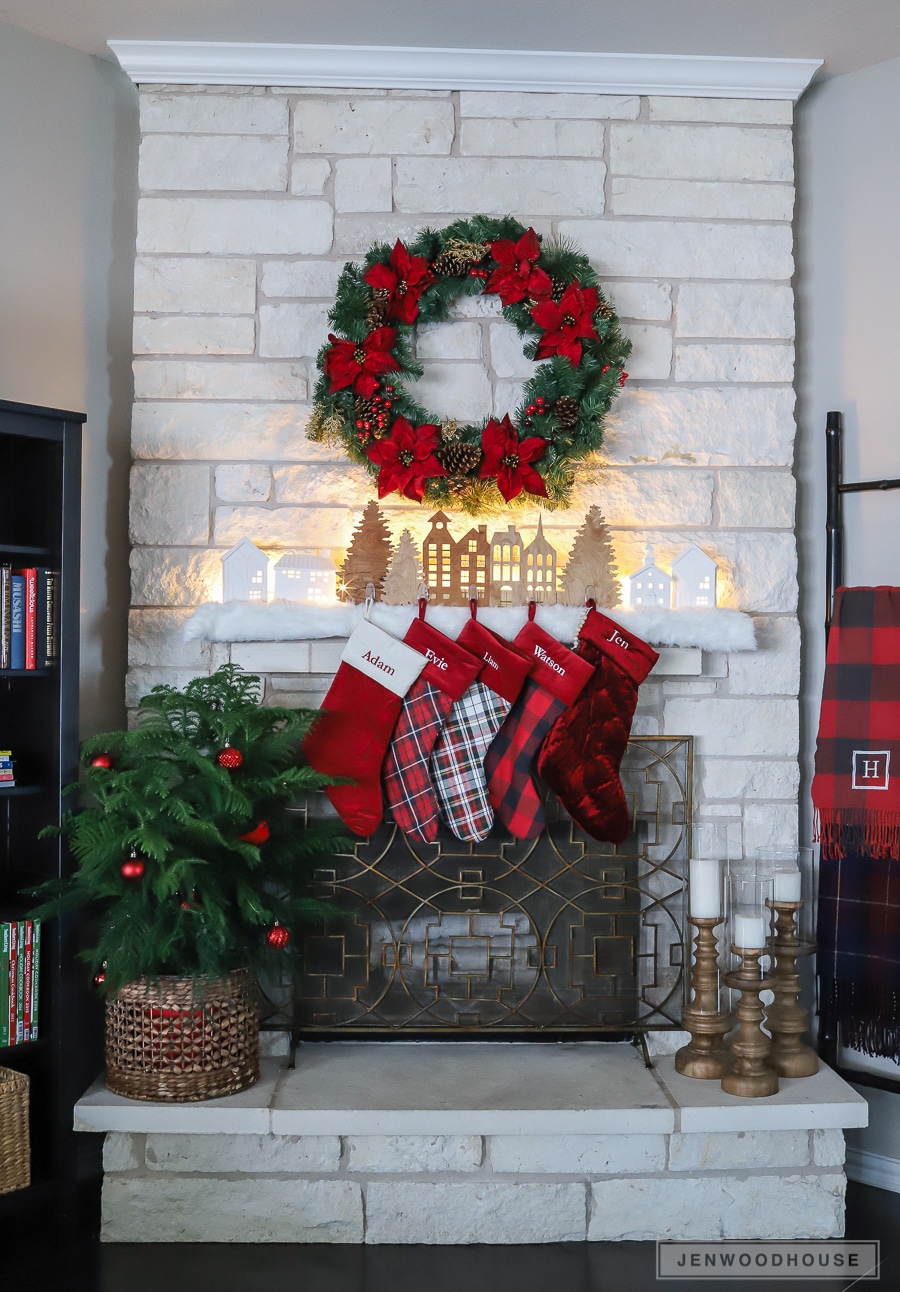 We're only a couple of weeks into November and my mantel is already dressed up for Christmas so the outlook is bright. Hey, I'll take my wins where I can get 'em.
When do you decorate for Christmas? I like to have our tree decorated in time for Thanksgiving dinner, because, you know, company's coming and we must dress to impress, amiright? What do you think of my Christmas mantel? I love this DIY Christmas village stocking hanger box. Adorable, right?

SHOP THIS POST: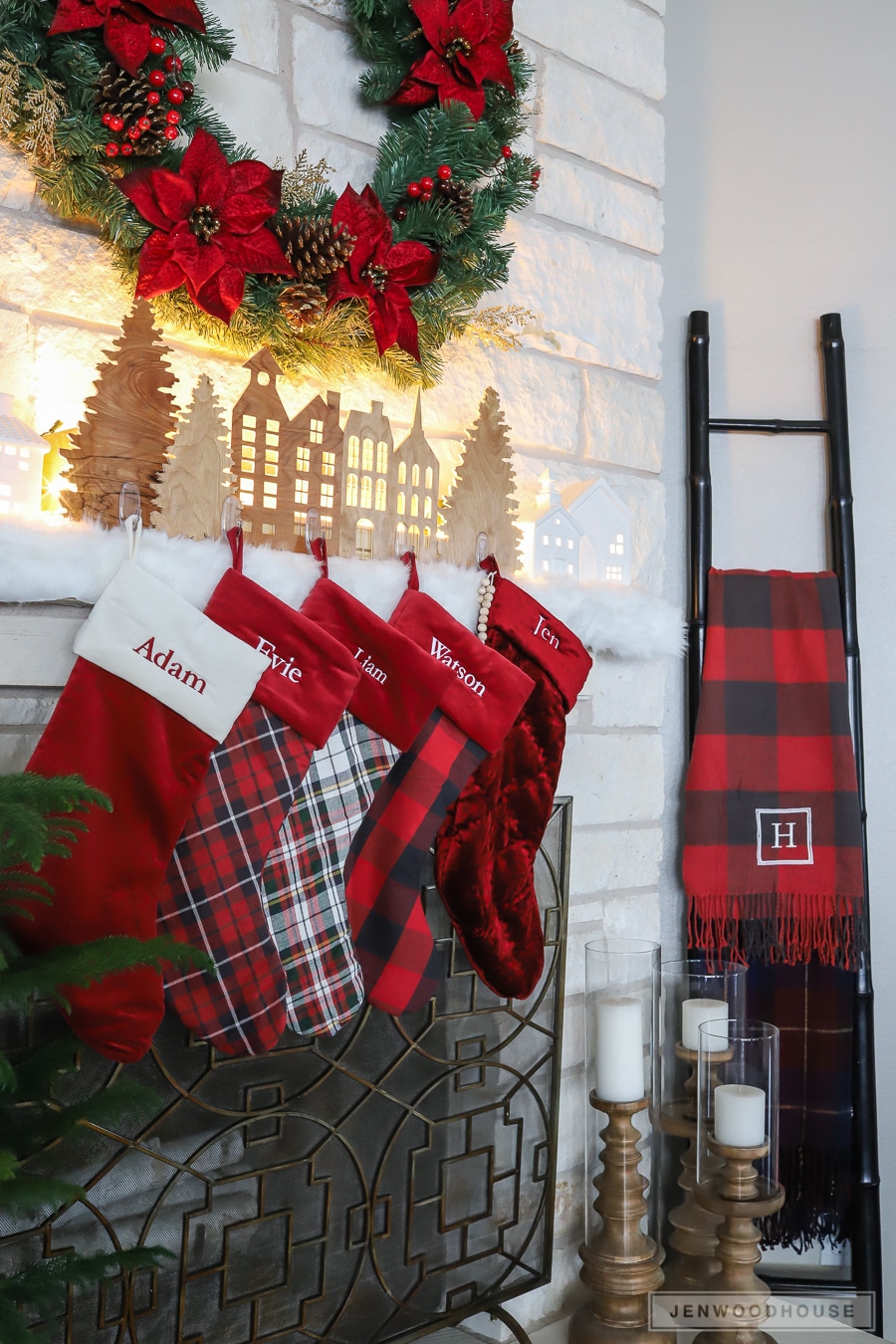 Okay, let's get started on the tutorial. Here's how I customized my DIY Christmas stocking hanger box…
I dug through my scrap wood pile and found some 3/4-inch plywood laying around so I used my table saw to rip and cut the pieces down to size. The dimensions don't really matter here – you'll want to modify this project to fit your mantel anyway. Our mantel is about 5 inches deep and 55 inches long so I made my stocking holder box around 30 inches long.
Using my cordless brad nailer with 1 1/4-inch brad nails and wood glue, I constructed a simple box. I made the front of the box shorter so that the lights would shine through the little windows on the houses. Foresight. I haz it.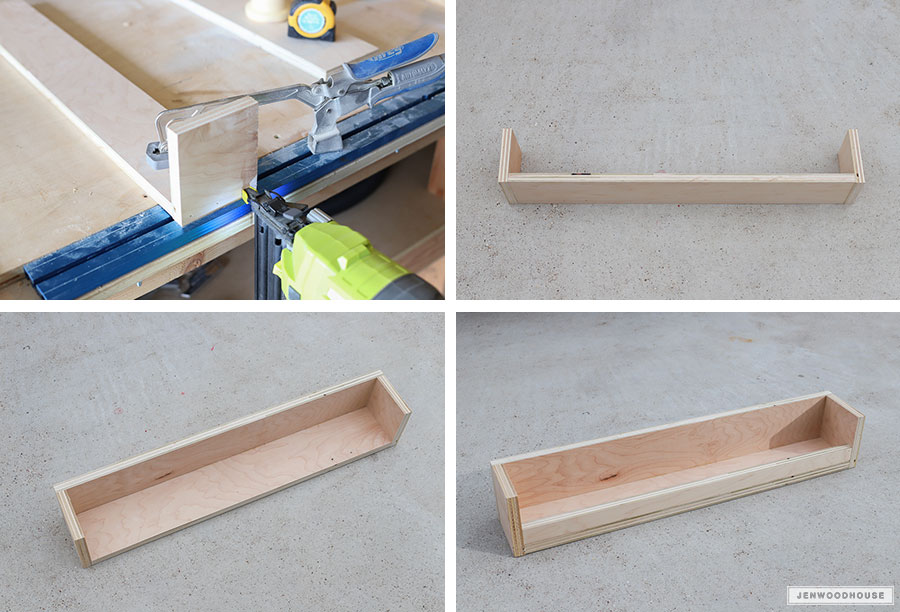 To cut out the Christmas village silhouettes, I used my X-carve 3D carving machine, but you can also use a scroll saw. I cut it out of 1/4-inch plywood and glued and nailed it to the front of the box. Easy peasy.
If you have an X-carve, here's the Easel file for the Christmas village cutouts, so you can make this for yourself!
After a quick and careful sanding, I sprayed a couple of coats of this clear gloss topcoat, hand-sanding with a 400-grit sandpaper in between each coat.


I wanted the hooks to be removable, in case I decided to use this Christmas village elsewhere in the future, so I picked up these clear reusable hooks. I also picked up a bigger hook to hang the wreath.
Also, why am I the last person on earth to find out about these battery-powered string lights?! They're kind of a game-changer! I no longer have to be annoyed that the folks who built this home didn't have the foresight to put an outlet by the mantel. Win!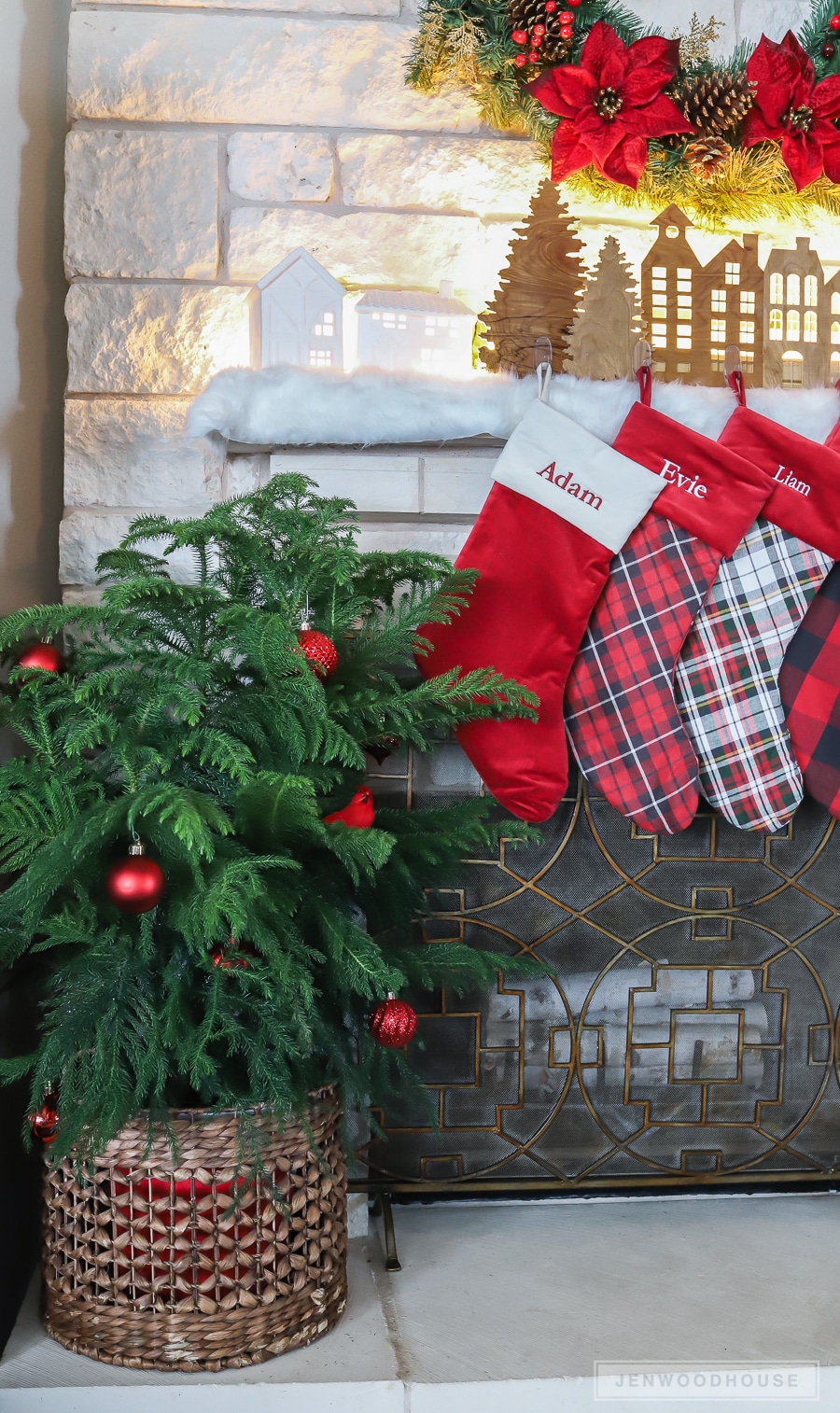 And can we just have a moment of silence for this utterly whimsical tree? I seriously love it so much. Yesterday after church, we wandered into The Home Depot (a normal occurrence) and they had just put out brand spankin' new plants in the Garden Center. I fell in love with this Norfolk Island Pine – it reminds me of the Charlie Brown tree!
Dear 8 lb., 6 oz. sweet baby Jesus, please help me keep this tree alive.
Amen.
So tell me, how do you fill your Christmas stockings? I need some really good stocking stuffer ideas so I don't leave my kiddos in the lurch again this year. Let me hear your best ideas!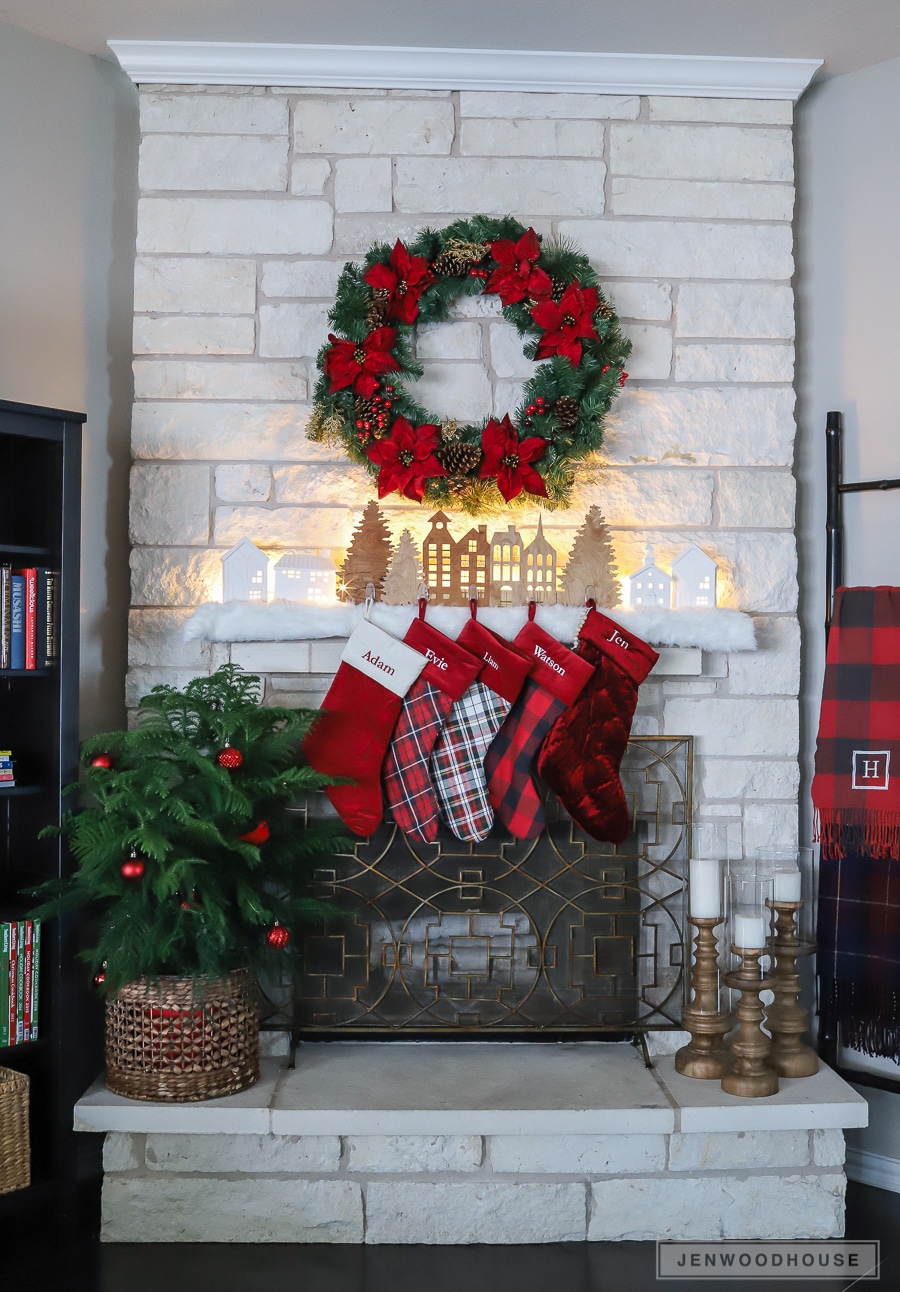 Love this project? Please PIN and SHARE it!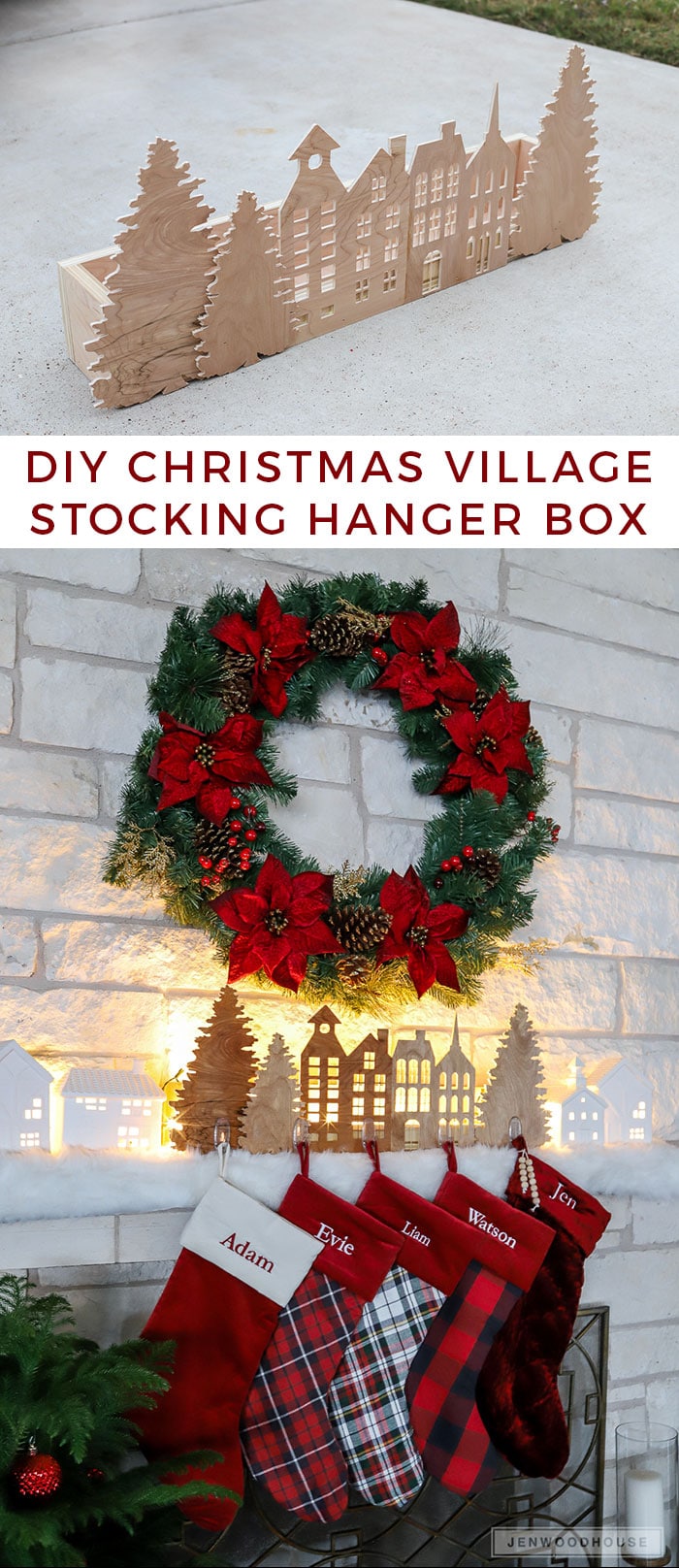 Want to see more Christmas DIY projects? Click the images below!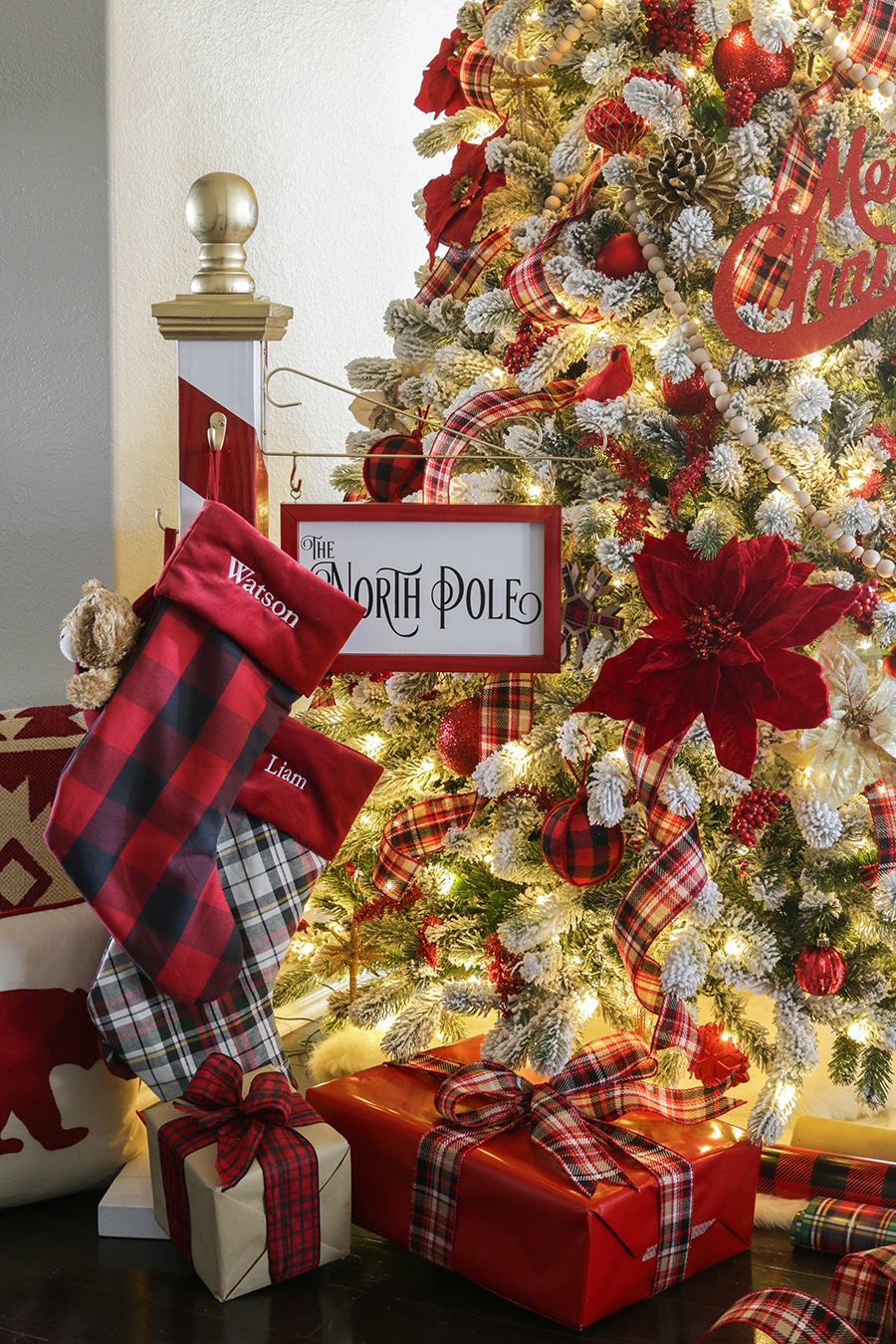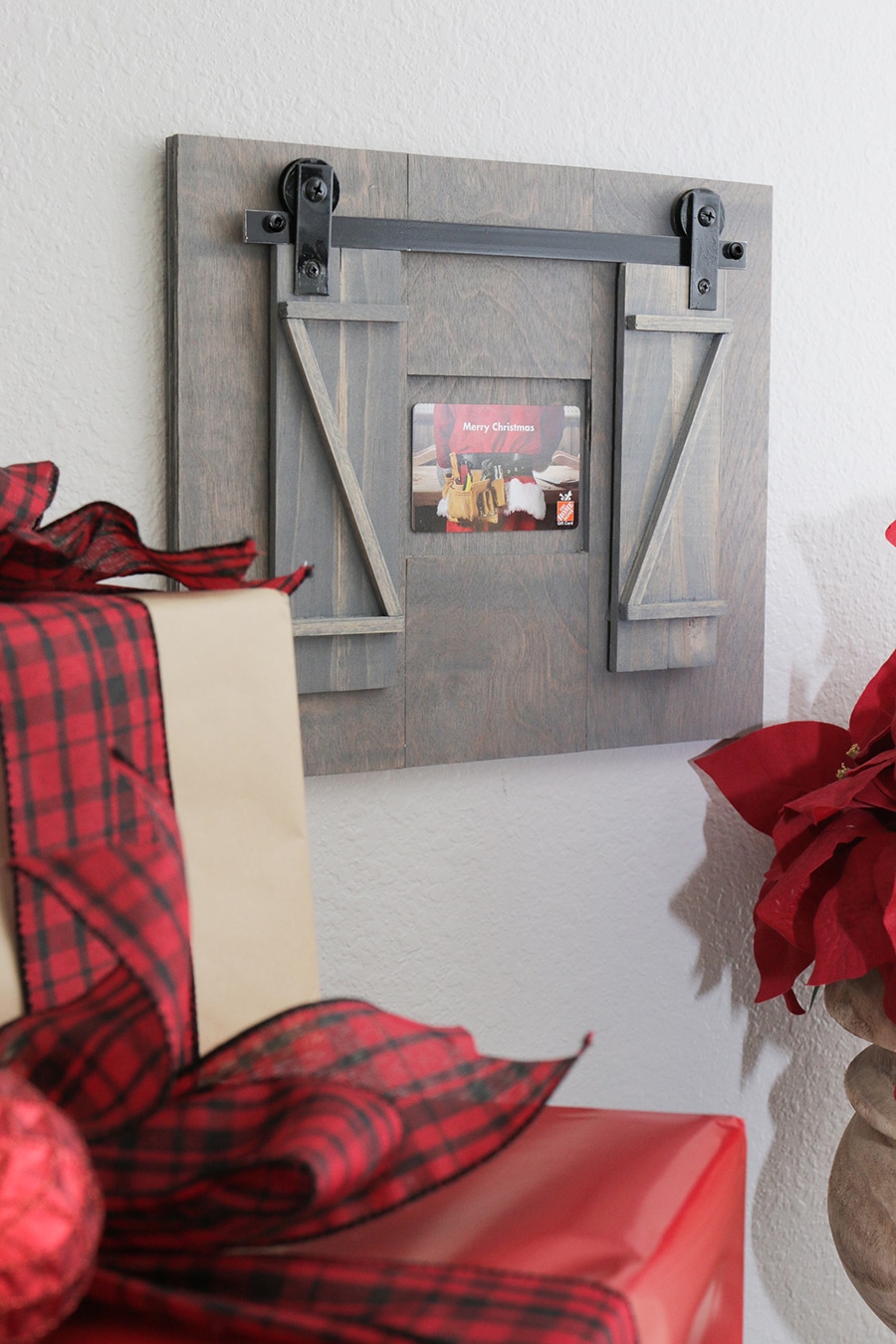 *I acknowledge that The Home Depot is partnering with me to participate in this Workshops Program. As a part of the Program, I am receiving compensation in the form of products and services, for the purpose of promoting The Home Depot. All expressed opinions and experiences are my own words. This post complies with the Word Of Mouth Marketing Association (WOMMA) Ethics Code and applicable Federal Trade Commission guidelines.