Hi everyone! I'm back from the Haven Conference in Atlanta and it was one jam-packed weekend! I am absolutely exhausted, but in a good way. I taught a building class on behalf of Simpson Strong-Tie and we built this beautiful DIY outdoor storage ottoman / cocktail table featuring Strong-Tie's brand new Outdoor Accents™ black powder-coated decorative hardware line!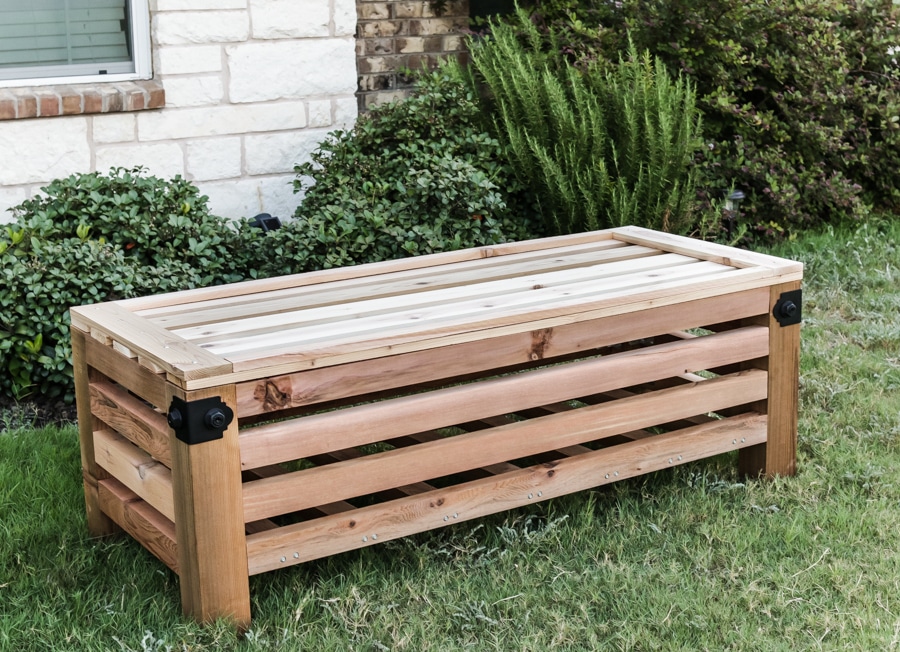 The new products went live on Home Depot's website the day of my class. Man, those marketing folks are spot-on!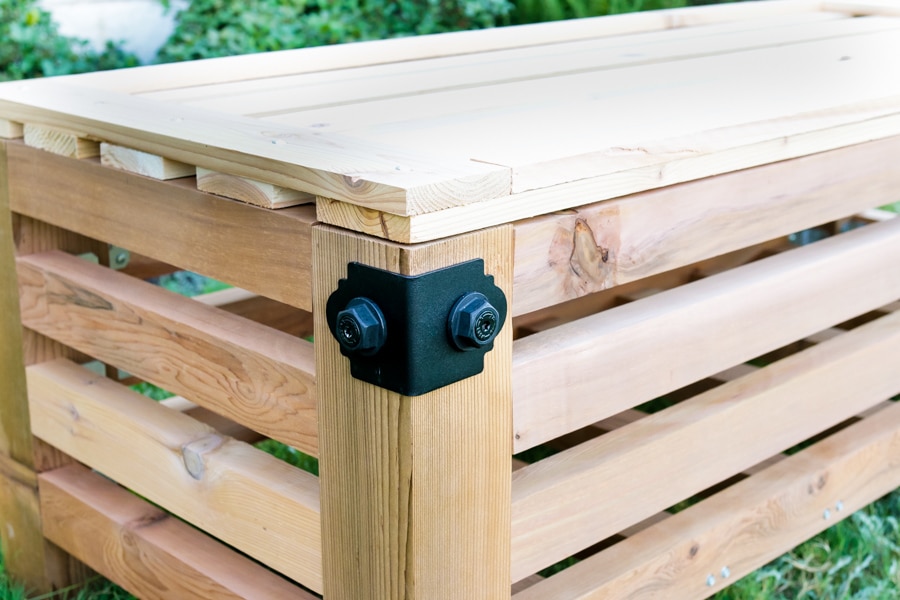 Don't you just love those ginormous bolts? But guess what – those aren't bolts! They're a combination of a structural screw and hex head washer! Genius. These new connectors and angles are powder-coated and suitable for exterior applications. Not only are they stunning, but they're structural too! You can learn all about them on the Home Depot website.
View the full Outdoor Accents collection here.
And for those of you just wanting the building plans for this DIY outdoor storage ottoman / cocktail table, find the link below. You can place a cushion on top and it becomes a bench. The lid comes off and you can store the cushion inside and use the ottoman as a cocktail table. I love when furniture has multiple applications. It's like the Optimus Prime of outdoor furniture.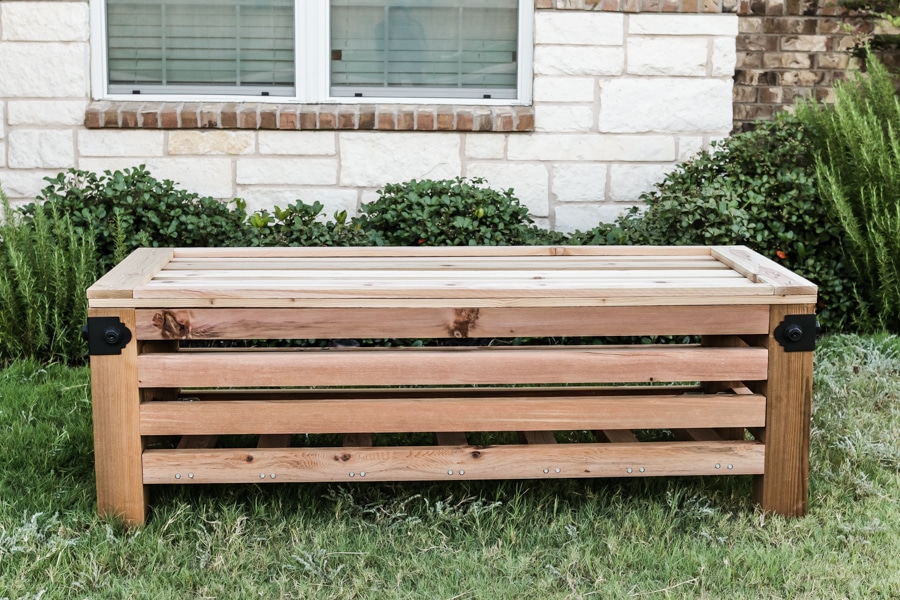 I designed the ottoman to accommodate this bench cushion. These are the angles I used:
Simpson Strong-Tie® Outdoor Accents™ 4x ZMAX 90º Angle
I bought rough-cut cedar for this project and ripped, planed, and cut all the boards. Cedar or redwood are both great wood species to use when building outdoor furniture because they're naturally resistant to decay. I'd also recommend sealing the wood with a deck stain or other top coat that is made for exterior projects. Okay! Are you ready to build your own DIY outdoor storage ottoman? Of course you are.
Be sure to PIN IT so you don't forget it!