You'd never guess it, but styling a bookcase can take some serious brain power. Or, is it just me? I agonized over my bookcases all afternoon and am still not completely satisfied with the end result. I still have some paring down to do, methinks.
Husband just about had a fit when he saw that I rearranged everything. Aaaaand he makes a valid point: before, all of our books were in some kind of order, even though they appeared to be a complete and utter mess. But now, after I've rearranged everything so that it's visually pleasing, we can't seem to find anything! This is not functional design, I'm afraid.
Here's where we were when I started. First, I cleared everything off the shelves so that I had a clean slate to work with: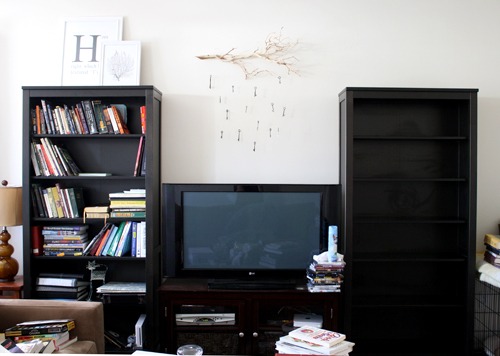 Bookcase: before
See the bookcase on the left? It has all of his books on it. The one on the right had all of my books on it. He did not like it one bit when I complicated life mixed them all together.
I took all the dust covers off the books before grouping them by size, being careful to place books both vertically and horizontally to shake things up a bit. Then I placed white objects and vases here and there to tie it all together, for a more cohesive look: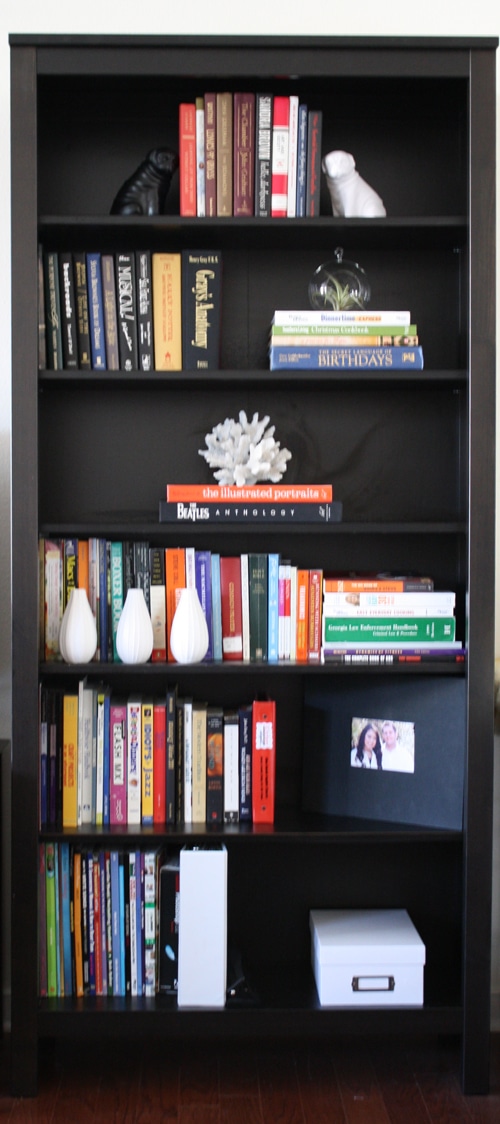 Bookcase: after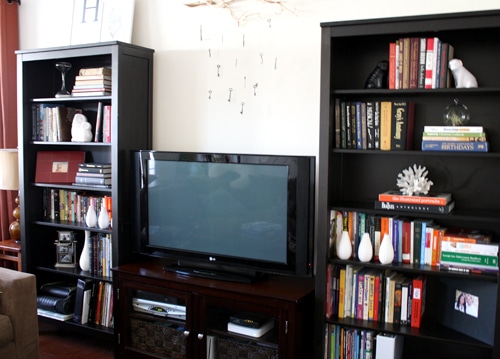 Bookcase: after
It looks more organized, but good luck finding anything! So there you have it. Dysfunctional design, at its best.