Hi friends! If you follow me on Instagram or Facebook, then you'll be familiar with a new series I recently started called "Buy It or Build It?" Every week, I post different furniture pieces and ask my Instagram and Facebook friends: Would you Buy It or Build It? If the majority vote is to Build It! and at least one person takes on the challenge, then I draw up the building plans. Sounds like a fun challenge, right?
So here was our first contender: the Toscana Bookshelf. It's beautiful, right? But is it worth almost 800 bucks?!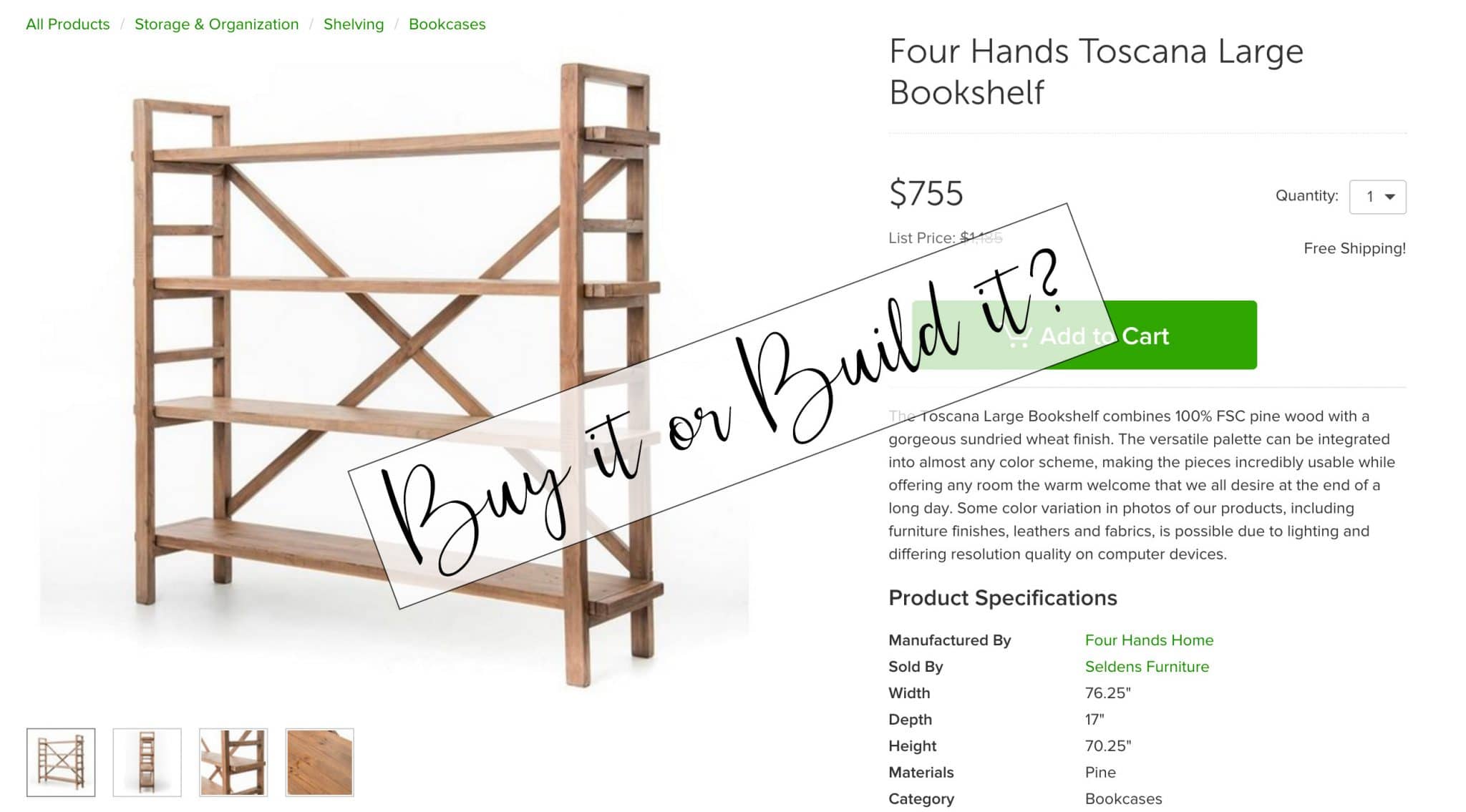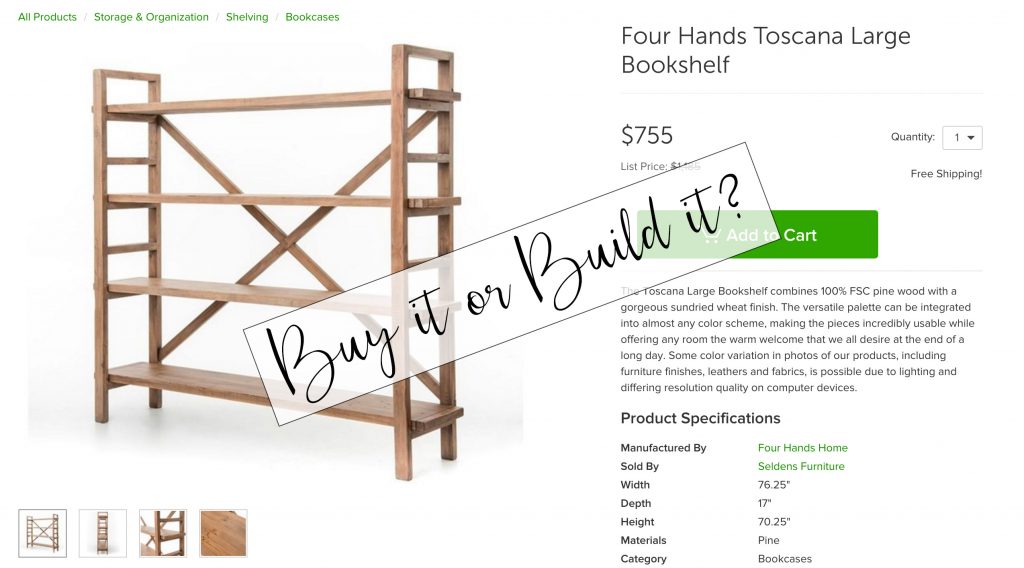 I'm excited to share the very first Buy It or Build It project! This gorgeous bookshelf was built by my Instagram friend, Laura @semi_domestic. Didn't she do an amazing job? I'm drooling over it. And Laura says it only cost $80 to build – can you believe that? At the store-bought price of $755, you could build several of these bookshelves!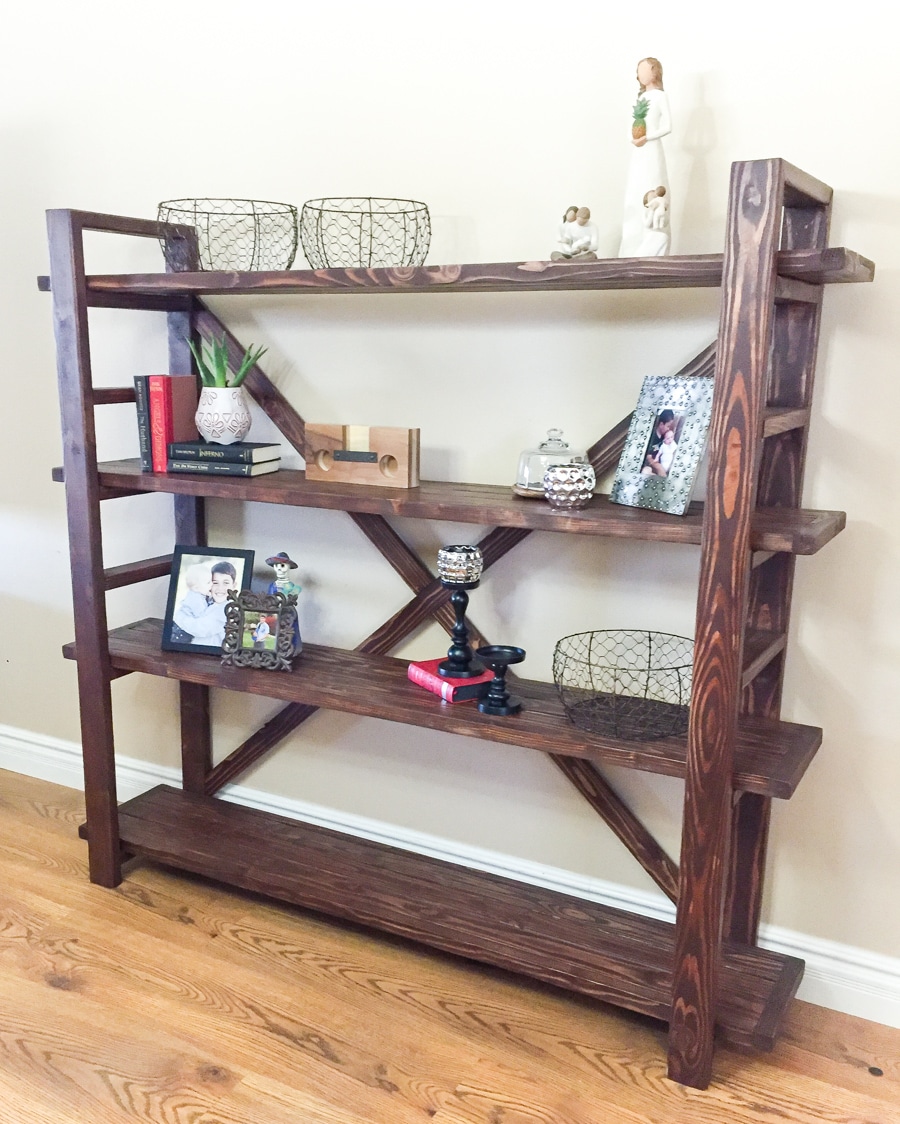 Laura recommends attaching the shelves before moving the bookshelf, otherwise, you'll run the risk of the X-pieces breaking because they're not strong enough to support the entire weight of the bookshelf. The shelves will add a lot more stability and strength to the entire piece.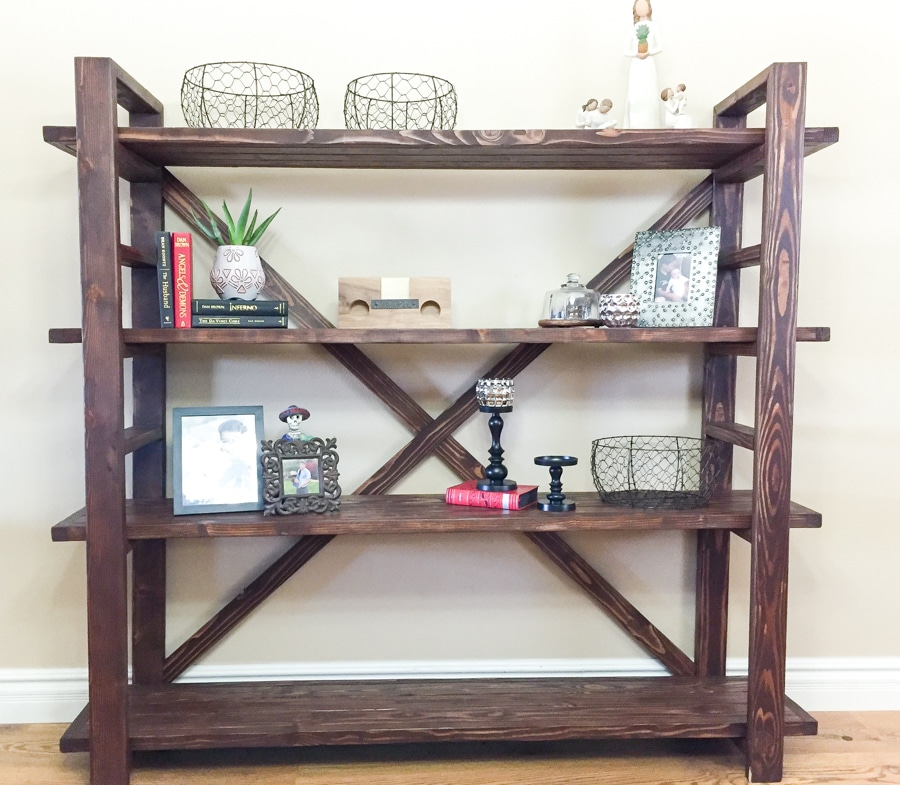 So are you ready to build your own Toscana Bookshelf?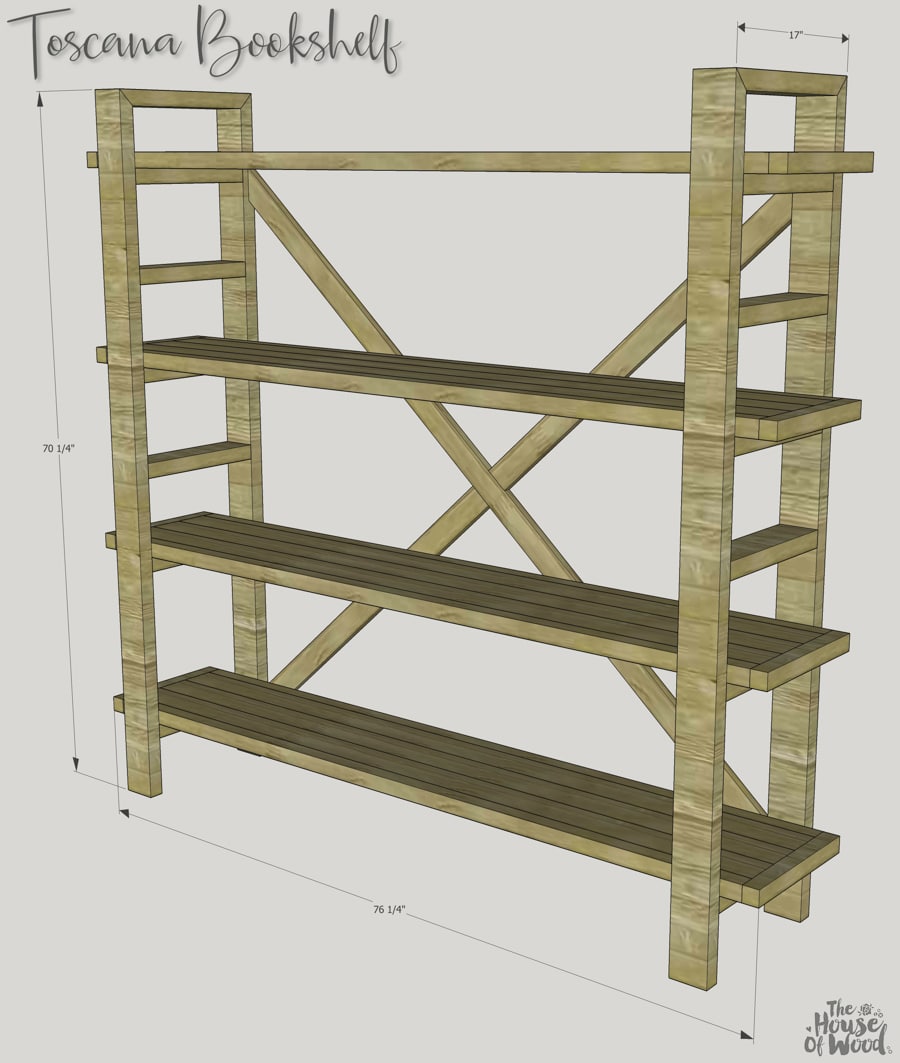 Many thanks to Laura @semi_domestic for taking on the very first Buy It or Build It challenge – you rocked this build! I think I just might have to build one for myself!
Be sure to follow me on Instagram and Facebook to keep up with upcoming Buy It or Build It challenges. Have a great week friends – now go make some sawdust!