Hi all, just popping in for a quick minute (on a Saturday – madness!) to share these cute Valentine's Day S'mores with you.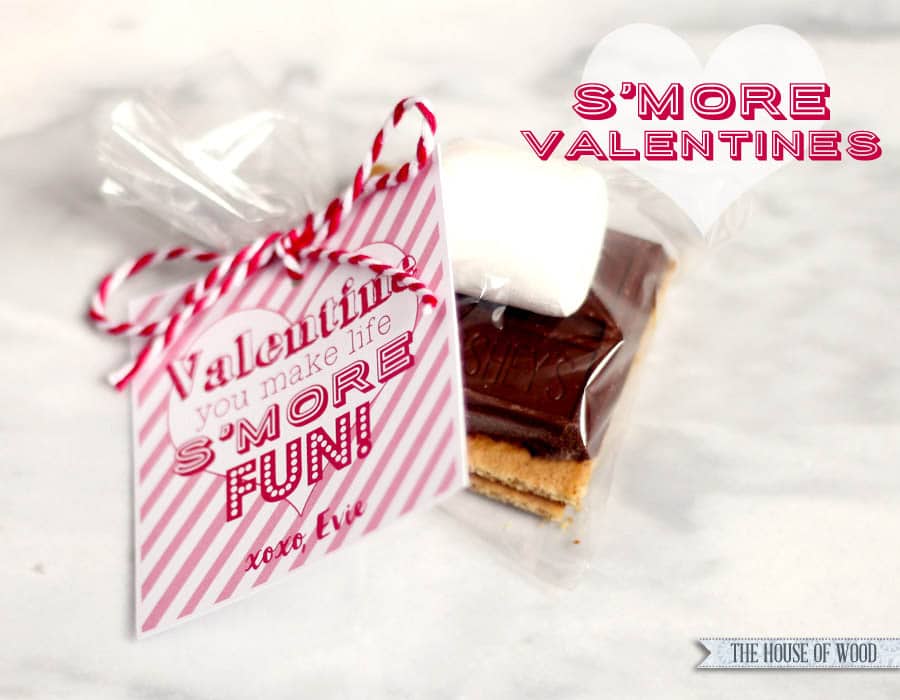 This is the first year that Evie is in school (well, pre-school, that is) and she's having a class party next week. Growing up, I remember how fun it was exchanging valentines with classmates. Is it weird that I'm excited about putting together little valentines for her classmates? We decided to do individual s'more favors – so easy to put together. Just a couple of graham crackers, chocolate squares, and a marshmallow! Bag it and tag it: tie it up with some pretty baker's twine and you're done!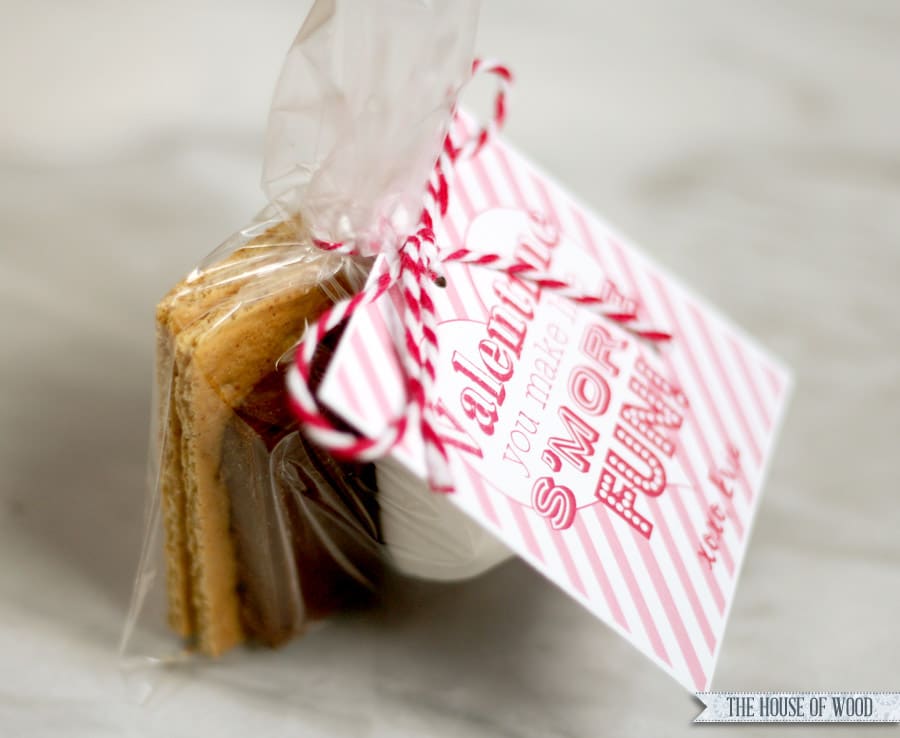 Feel free to download the tags – just click the image to download the high-resolution file. The tags measure 3″x3″.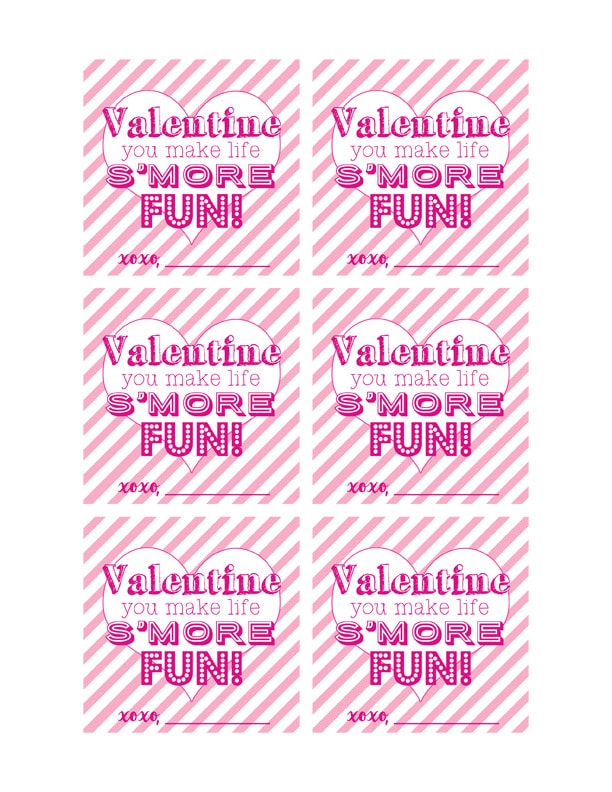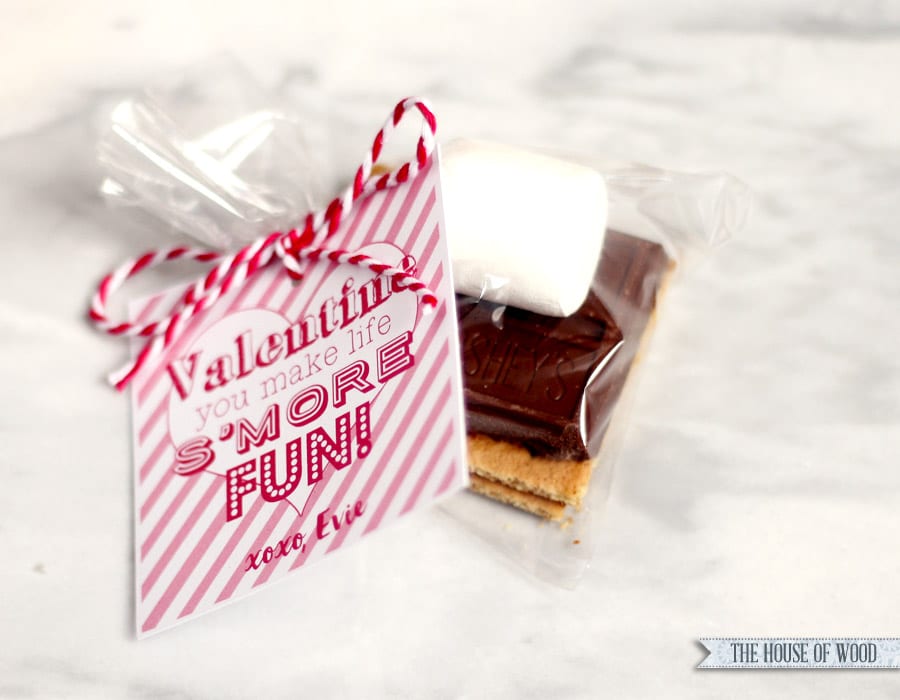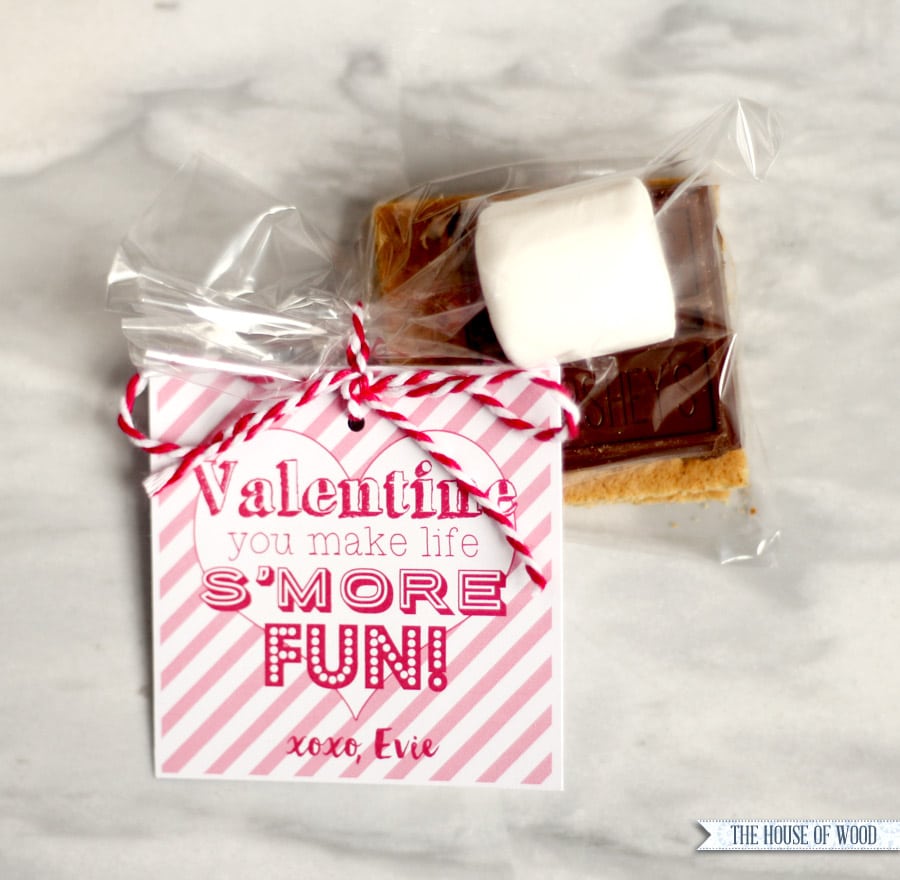 Aren't they adorable? Happy Valentine's Day everyone!