It's time to get family photos done and the question I get asked most is "What do we wear for family pictures?" Today, I wanted to share some of my best tips with you on what to wear for family pictures hoping that it will give you a good start when you are getting ready for your annual family pictures!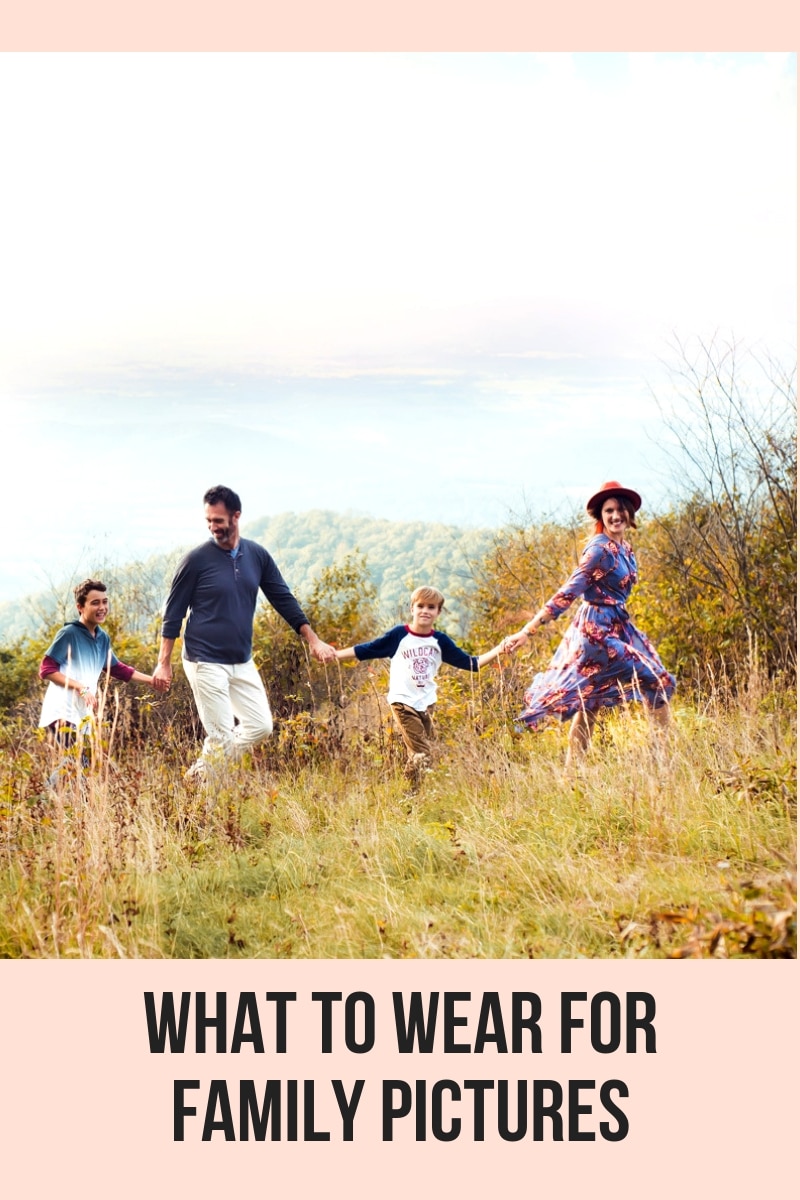 It's Aniko from Place of My Taste and if you guys remember I used to bring yummy recipes (Uhmm..Yumm!) here to Jen's blog, but now I am sharing fun styling and photography related articles to keep you inspired.
Did you know I am a photographer? Yup! I am. I have been running my photography business over at Aniko Levai Photography for over five years now. Photography is my true passion and I love every bit of it.
One of the most asked questions I get from my clients is what to wear for family pictures? Believe me, I get it. Choosing outfits for photos can be a daunting task for many. It might not come naturally for some people to mix and match colors or where to even start the planning for picture day. Picking clothing for more than three people especially can be a real struggle for some.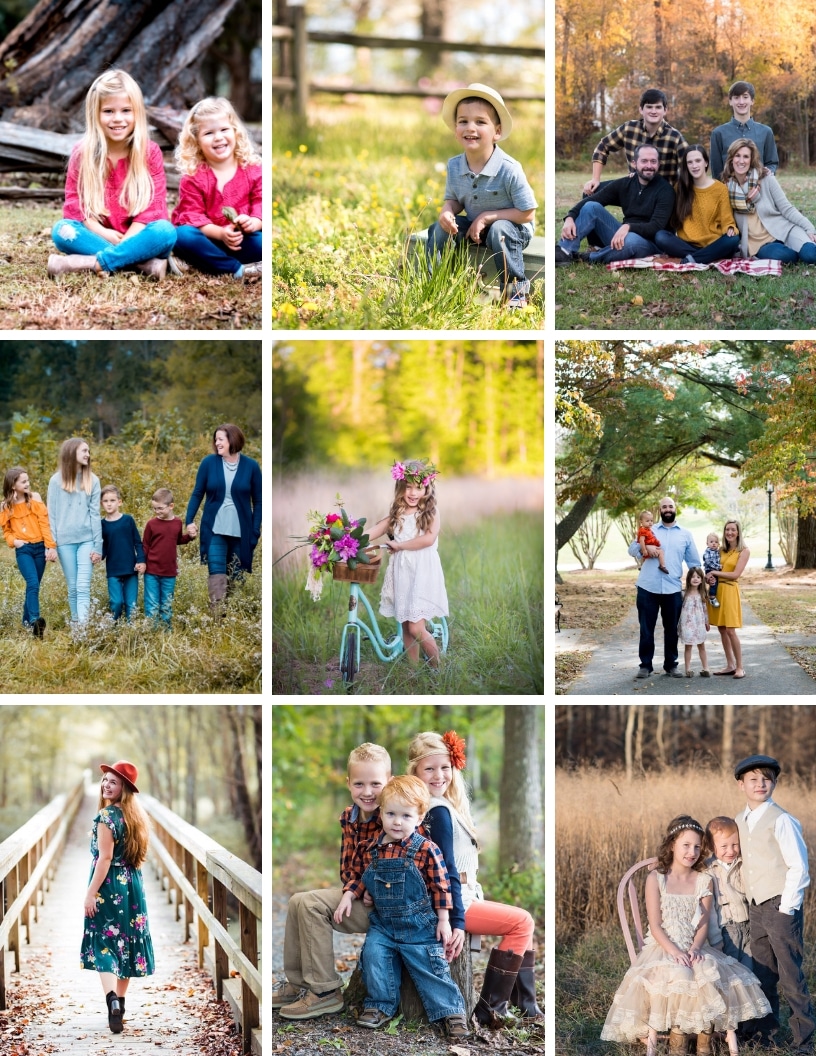 I have a few rules that I like to keep around almost every time regardless of the season:
Mix and Match!
Layer 
Add pops of colors
Accessorize 
MIX AND MATCH outfits for family pictures
Say Whaaaaa? Yes, my friends! Instead of matching outfits I like to coordinate outfits! And that means you can totally mix and match colors and patterns! Pick out the primary color you want to work with and start adding colors that complement the main color. Add patterned clothes but don't overdo it!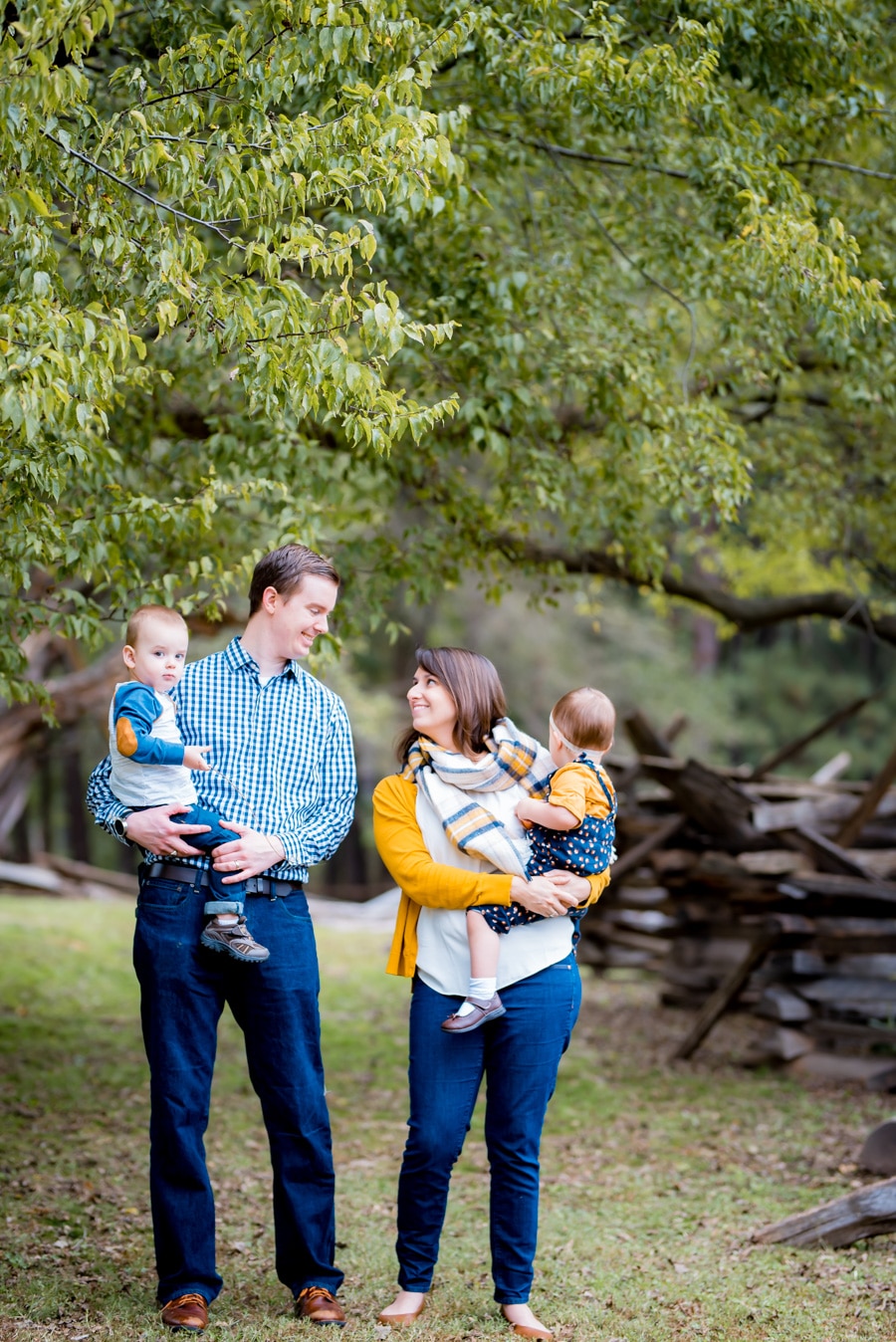 Mix and matching outfits does not mean you can't match tops or sweaters. You absolutely can! It can take kiddos to the next level of cute! It's especially adorable for small children.
LAYER 
Man… if I could, I would layer just about everything. If you know me and my home decor style, you might know that I am the LAYERING QUEEN lol.
A cute scarf or cardigan on a top of a solid color shirt can add to your overall look. Layers create visual interest and are also great for keeping little ones warm during a fall or winter shoot.
POPS OF COLOR
And don't forget to add color! 
Color is a must! Pops of color on images show so well on family pictures. Neutrals such as blush, tans, pinks, faint blues and teals, creams, grays, and whites always result in more of a light and airy look but adding a single pop of color makes a huge difference in my opinion.
I also like to avoid more than one person wearing white as a top. White does not allow for a contrast in the image. Choose two main hues and coordinate around those two colors. Try to use colors from the same color scheme but focus on different shades. Use the brightest color – also known as an accent color and work around that.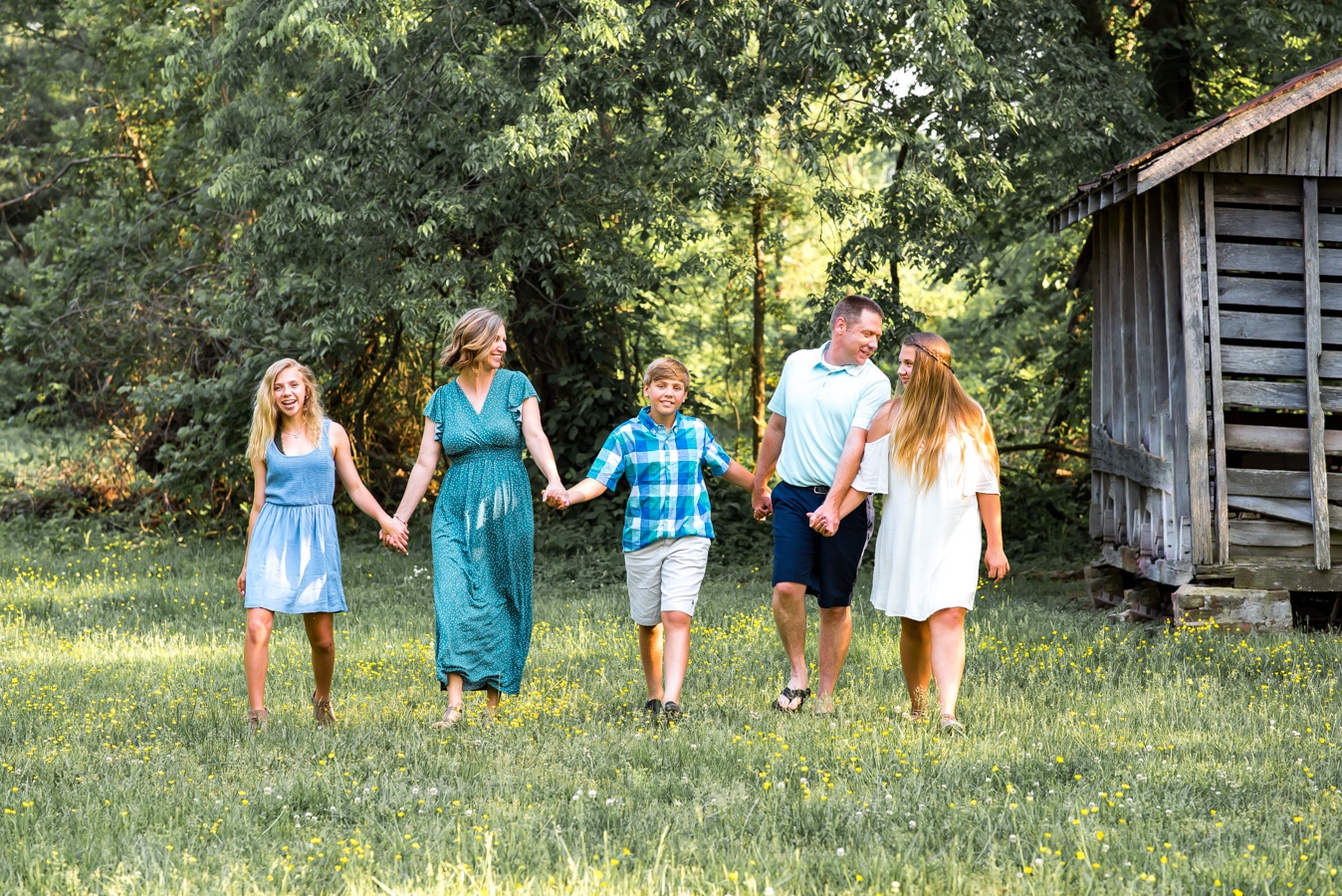 ACCESSORIZE
Hats, scarfs, floral headbands, suspenders… you name it! Accessories can make such a unique statement and can really show off personalities. Use accessories sparingly for groups. Don't let all your kiddos wear hats or headbands. 🙂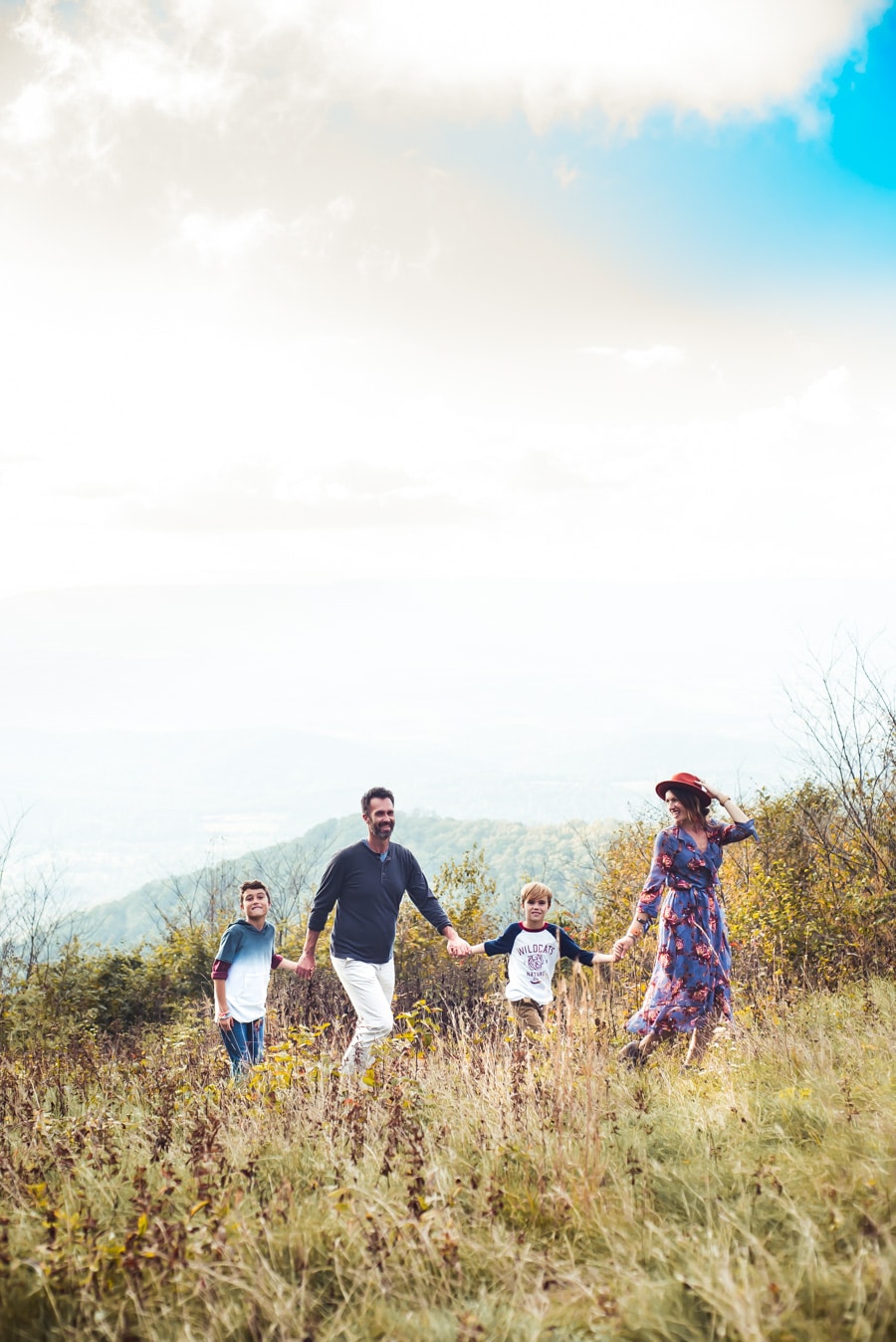 And the last general rule I have for everyone in your group…
COMFORT
Don't wear anything that makes you uncomfortable. If you're comfortable in your clothes, you'll look and feel more confident. The goal is to have a successful session and kids in tight pants or moms in blouses when they have to suck in for the best look won't give your photographer the most genuine and happiest smile!
If you are in the Richmond area be sure to check out my photography work and schedule a session with me! You can also pop over to Place of My Taste to learn more on how I decoupage with napkins or how I make my macrame plant hanger!
Cheers,
Aniko
***All photographs are copyrighted to Aniko Levai Photography.***