Two days before Christmas, we woke up to a pretty scary leak in our basement. We discovered an active drip coming from our water heater tank. Before visions of a flooded basement on Christmas morning could dance in our heads, we called our plumber. While replacing a water heater isn't something you really look forward to, this did provide us with the perfect opportunity to make the switch from a storage tank water heater to a tankless unit.
Average Life Span of a Storage Water Heater vs. a Tankless Water Heater
We considered replacing the water tank with a new one, but after a bit of research, we started leaning towards a tankless water heater. We found that both electric and gas water heater tanks have an average service life of about 6 to 12 years. Most brands of residential storage water heaters have a 6-year tank and parts warranty, but in our experience, ours failed at around 7 years. Of course it did. It's almost as if it's planned that way!
By comparison, multiple sources online (plumbing experts and energy.gov) state that the life expectancy of a tankless unit is around 20 years. TWENTY YEARS! And the warranty for a tankless unit is typically one year on labor, 5 years on parts, with the exception of the heat exchangers, which is 12-15 years.
Why We Switched From A Storage Water Heater To A Tankless Water Heater
While we can't tell you what's right for your home, we do want to take you through our thought process and personal experience as to why we made the switch from a storage water heater to a tankless unit. Our situation is unique in that we were able to experience both a tank water heater and a tankless unit in the same house, under the same conditions. It was great to be able to test out both water heaters and compare apples to apples.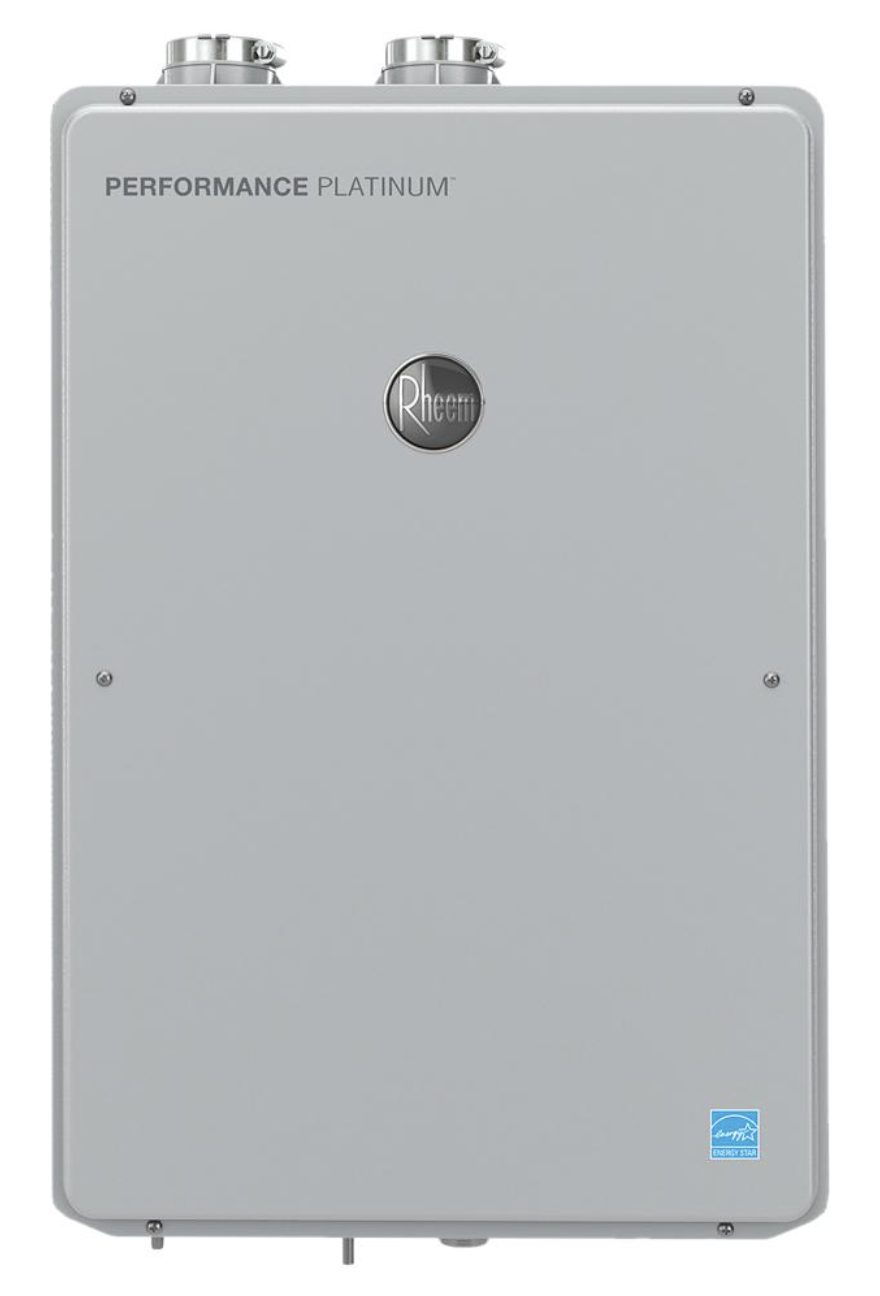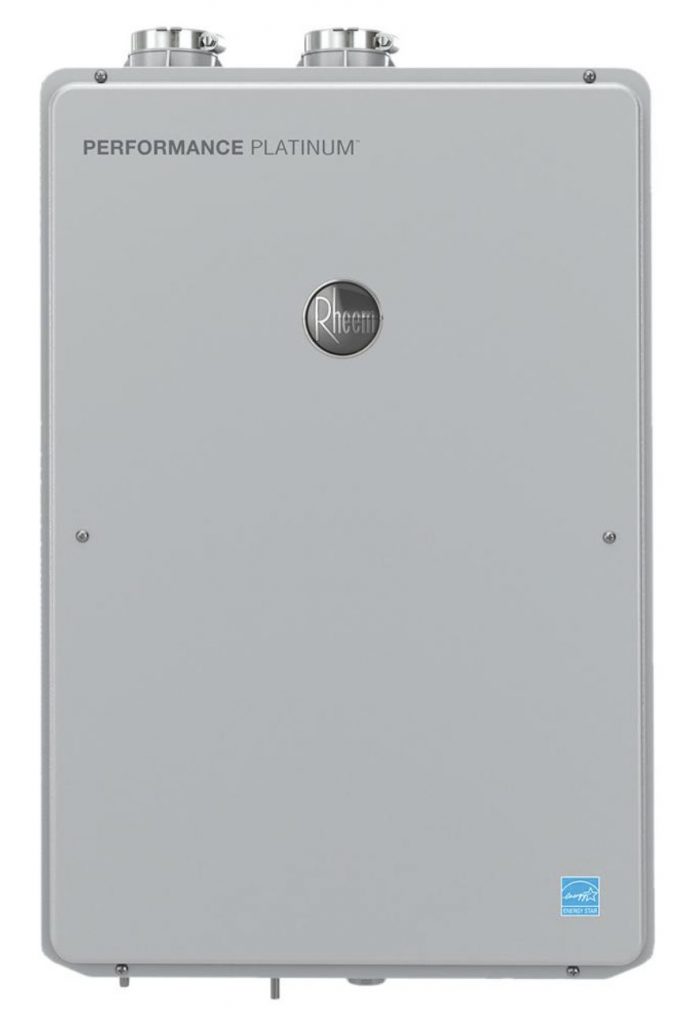 We chose the Rheem Performance Platinum 9.5 GPM Gas High Efficiency Tankless Water Heater. It has over 800 four-star reviews on Home Depot and our friends at Rheem recommended this unit for our 4,000-square foot 3-story home.
An Infinite Supply Of Hot Water
We had a 50-gallon water heater tank, which was perfectly adequate for our little family of four. We didn't usually run out of hot water while taking showers, but we did notice that we constantly had to adjust the setting and increase the temperature as our showers progressed. I'd just assumed that this was because our bodies were getting acclimated to the temperature, but after experiencing showers with the tankless unit, I now realize it was because we were reaching limited capability with the tank. The main drawback to a storage water heater is that there's a finite amount of hot water, which is especially noticeable when we have houseguests. It takes a little over an hour for the tank to heat back up.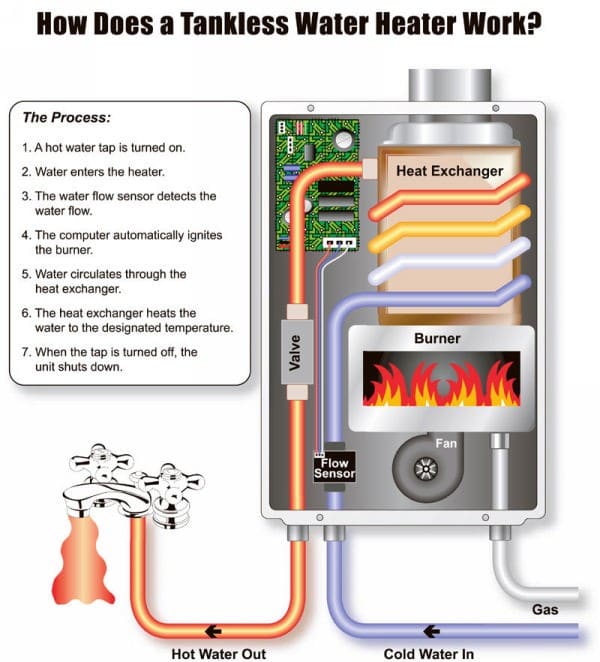 With a tankless unit, water isn't stored in a giant tank. Instead, when the hot water faucet is turned on, cold water flows into the unit and heats up in the heat exchanger so you're getting an on-demand, infinite supply of hot water in a more efficient manner.
Consistent Temperature
We found that the tankless water heater took a few seconds longer for the water to get to the desired temperature, but once it did, it stayed there. I didn't have to adjust the temperature at all during my entire shower! Also, with our old tank water heater, we didn't dare turn on any other faucets, run the dishwasher, or put in a load of laundry while showering because the hot water in our shower would definitely have been compromised. Not so with the tankless unit. We're able to run laundry, wash a load of dishes, and turn on other faucets without sacrificing a hot shower!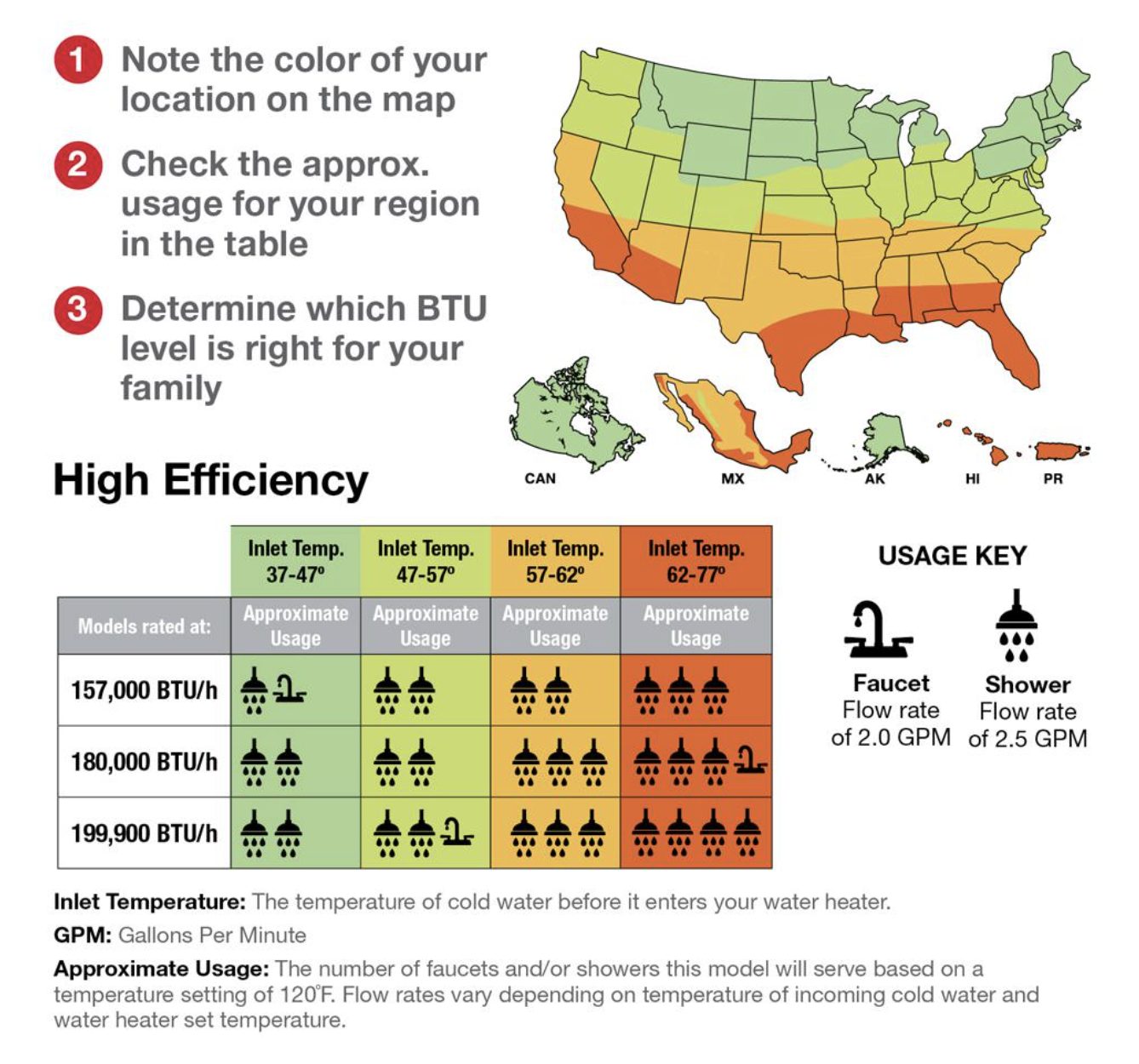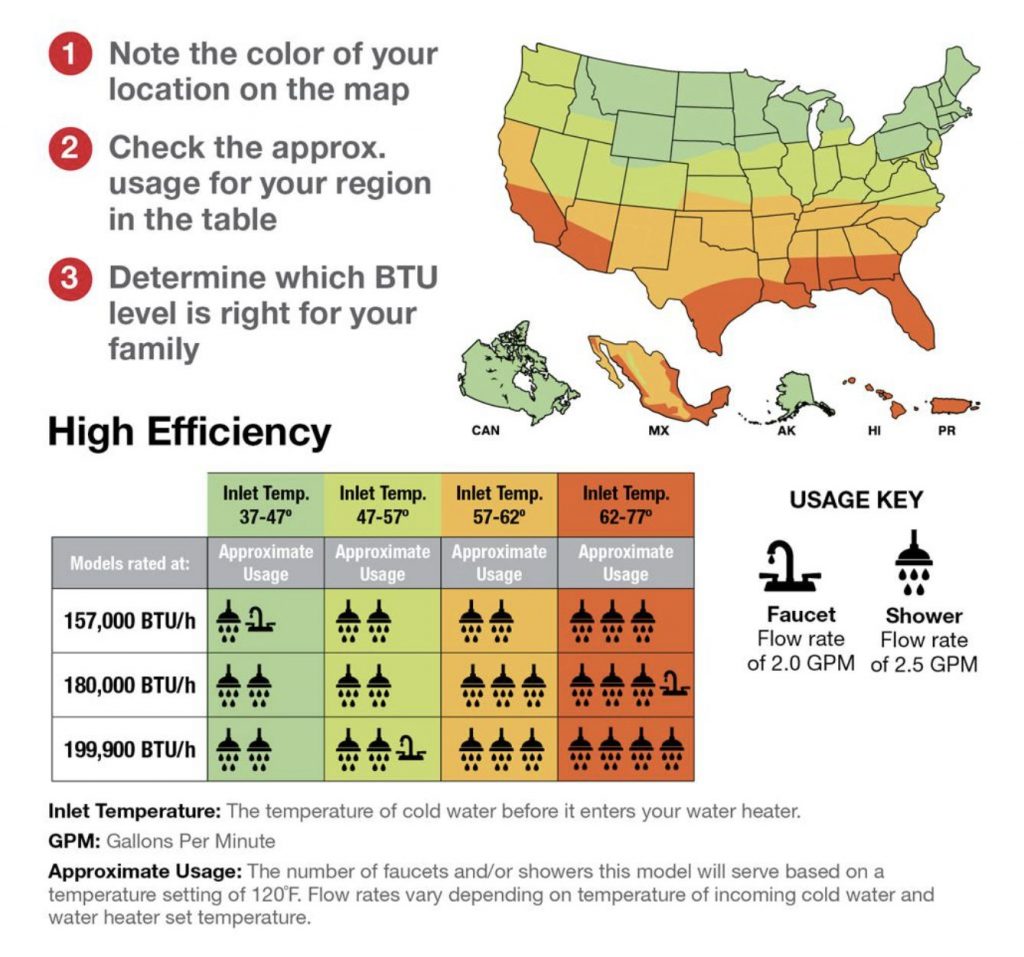 General Maintenance
In areas with hard water conditions, the tankless water heater can develop lime and scale deposits in the heat exchanger, which can restrict the water flow and degrade the performance of the water heater. It's a good idea to flush the water heater periodically. We have hard water in our area, so our plumber recommended that we flush the tank every year. Rheem provides instructions on how to do this safely and effectively, however if you're not comfortable with this procedure, seek the assistance of a plumbing professional.
Cost Comparison and Potential Home Resale Value
The 50-gallon water heater that came with our house when we bought it cost about $1,200. Storage water heaters can run considerably less, typically starting at around $400, depending on the features. I'm not sure why ours was so much more expensive, but it failed after 7 years, so it's safe to say it wasn't money well-spent. When we were shopping around for a tankless replacement, we decided to stay around that same price range. The tankless unit we chose cost $1,400 so the cost difference between our old storage water heater vs. a new tankless unit was comparable. Judging from the reviews, I have high hopes that our new Rheem unit will last us many years longer than our storage water heater did!
As for real estate resale value, a tankless water heater can often be a selling point. We talked with our realtor and in our area, most buyers aren't aware of the differences between a tank vs. a tankless unit, but those who've experienced tankless units usually prefer them.
Space-Saving Design
Another benefit to a tankless unit is its space-saving design. The small, wall-mounted design frees up valuable floor space. It's much easier to see around, under, and above the tankless unit than it was with the giant storage tank. Our water heater is stored in our basement, which is also where we store seasonal items, so I was glad to regain some of that real estate due to the smaller, more streamlined footprint of the tankless water heater.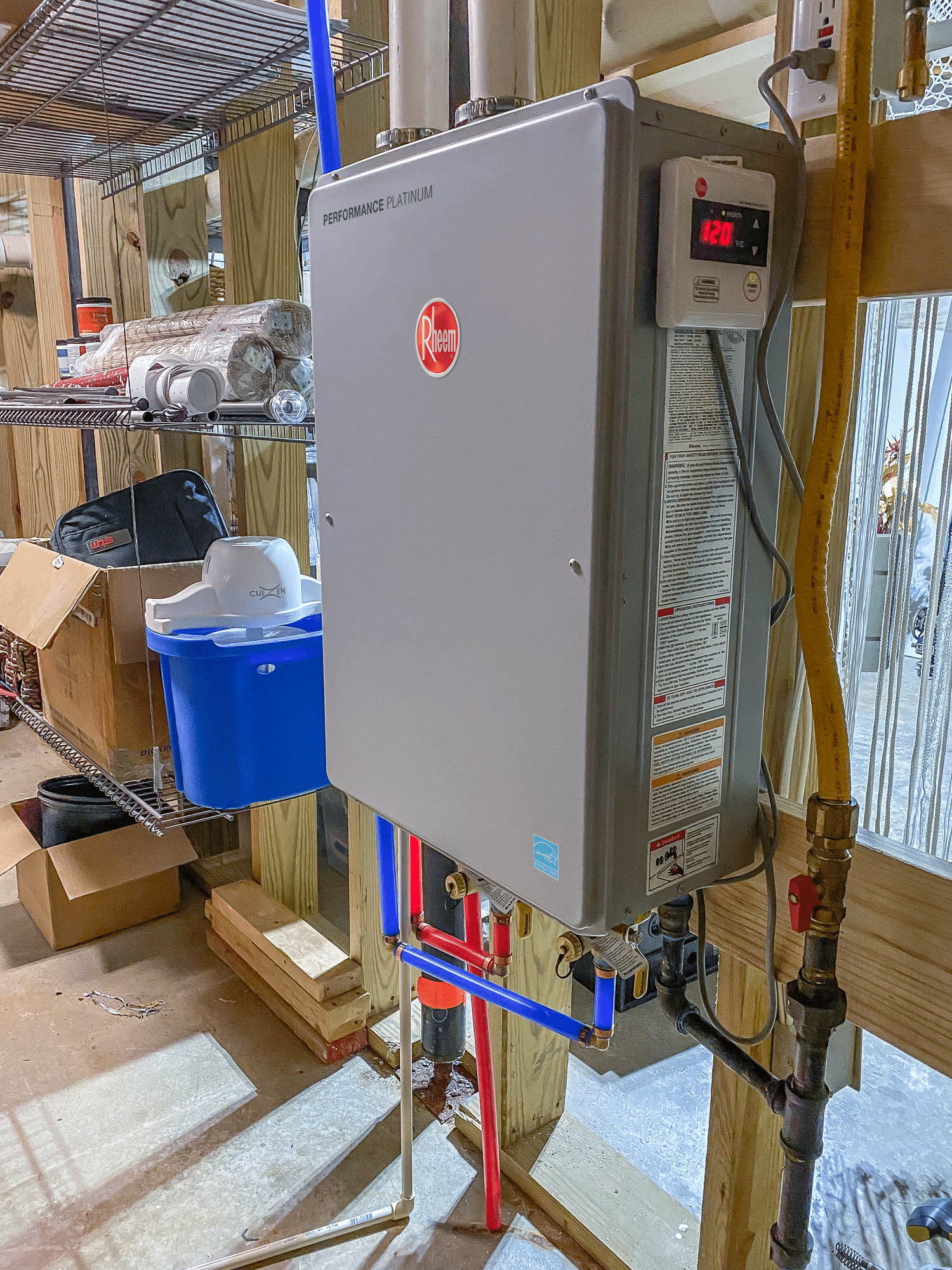 Tankless Water Heater Installation
It took our plumbers about 3 hours total to remove our old storage water heater and replace it with the tankless unit. First, they turned off the main water valve and gas line, drained the tank, and disconnected the fittings. We had to add some horizontal blocking to the studs so that they could hang the tankless unit. Then they reconnected the gas, water, and exhaust lines, and traded out the copper pipes to PEX piping. It seemed like a pretty simple transition to go from the tank to a tankless water heater.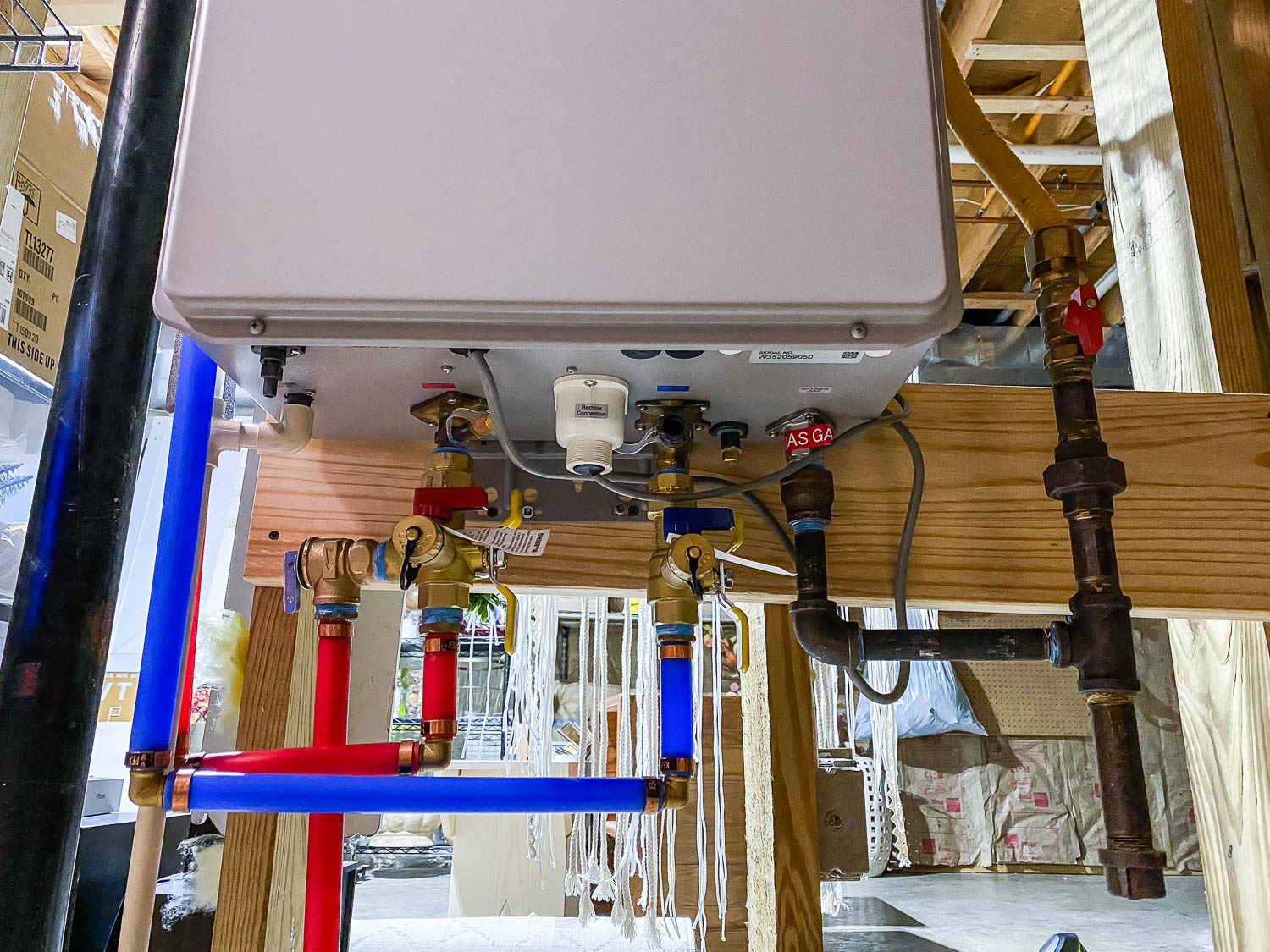 Closing Thoughts
Now that we've had a couple of months to experience this tankless water heater, we're really happy with it. We feel that it was a great upgrade from our storage water heater. Had our storage water heater failed catastrophically, we could've had 50 gallons of water flooding our basement. I feel much more at ease knowing that if this tankless unit fails, we won't have 50 gallons of water to contend with. It heats water on-demand so we don't worry about running out hot water, we can use multiple faucets simultaneously without compromise, the temperature stays consistent, and the smaller footprint is very much appreciated in our already crowded basement. If you're considering switching from a storage water heater to a tankless unit and are in the market for one, we highly recommend a Rheem tankless water heater.