I've been on the hunt for a mobile for my daughter's nursery and haven't had much luck finding a store-bought one I liked, so I decided I'd have to DIY one. I'm sure many of you have seen this DIY bird mobile floating around the interwebs. I, too, fell in love, and downloaded the free pattern (with step-by-step instructions) from Philly-based quilt and fabric shop, Spool, and set to work. It was a bit labor-intensive, but only because I have absolutely no skill and very little experience in sewing. Seriously. I had to Google "how to sew a straight stitch." I am not even kidding you guys.
Here are the supplies: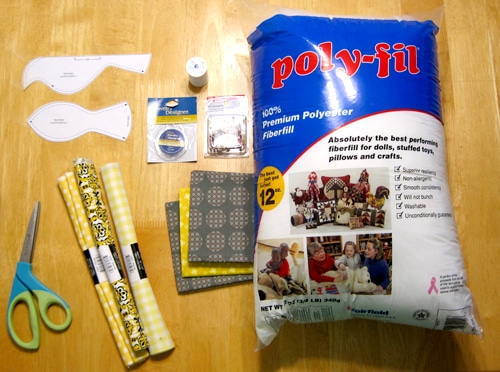 The bird is sewn! Now to turn inside out and stuff…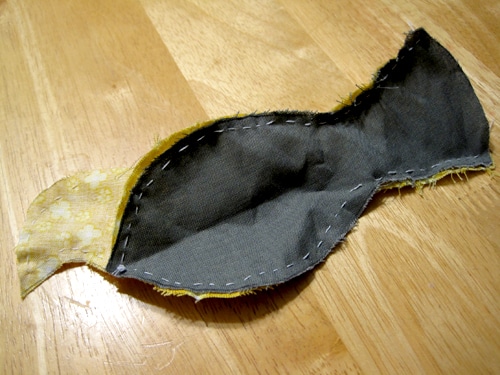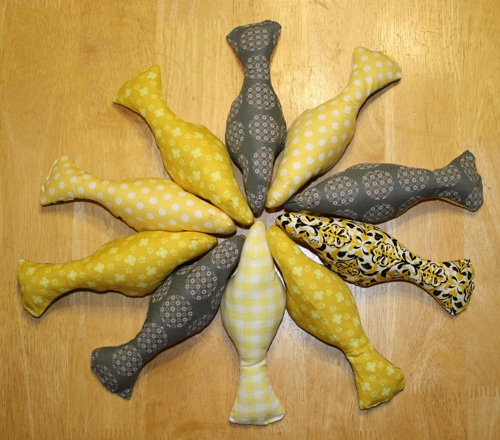 The birdies are finished. Whew! Next, I found 3 branches outside and sealed them up with a coat of Mod Podge, then sewed the birds onto the branches. I used a thin satin ribbon to tie the 3 branches together and hung the entire thing from the ceiling. It's a bit of a balancing act to get the birds all sitting on top of the branch, so I suggest waiting until the whole thing is hung and then adjusting from there.