Hiiiii! Have I got some fun projects to share with you today! If you follow me on Instagram, you may have seen sneak peeks of the triple bunk bed I built for my neighbor (a mother of triplets!). Of course, I had to make each of the girls a bunk bed caddy so they'd have a place to stash their books, drinks, and other nighttime necessities. I'm calling it a DIY Bunk Buddy. This project cost me next to nothing because I dug through my wood pile and made it out of scraps!
The Scrap Wood Challenge
I invited a handful of my DIY builder friends to participate in a Scrap Wood Challenge – we were to dig through our scrap wood piles and make something awesome. The only stipulation was that the wood had to be from our scrap pile – no new lumber allowed. We could purchase fasteners and paint/stain new, but all the wood we used in our projects had to be what we already had on-hand. Be sure to check out all the scrap wood projects below.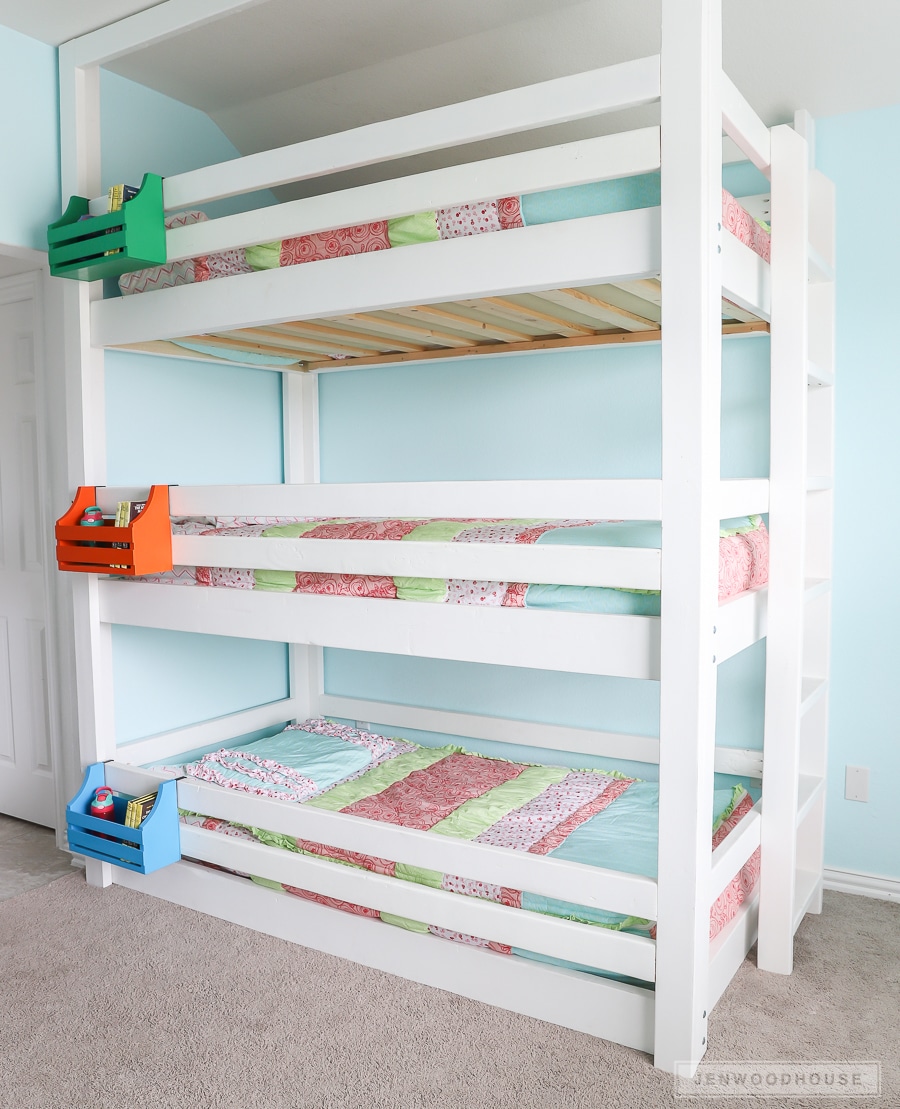 Many thanks to our friends at Beddy's, who so generously provided the triplets with their bedding sets. I've been so happy with my daughter's bedding on her sliding barn door loft bed, I just knew Beddy's would be perfect for this triple bunk bed as well. Beddy's is an all-in-one zip up bedding system that makes changing the sheets and making the bed so much easier. If you use my coupon code "HOUSEOFWOOD" you'll get 15% off!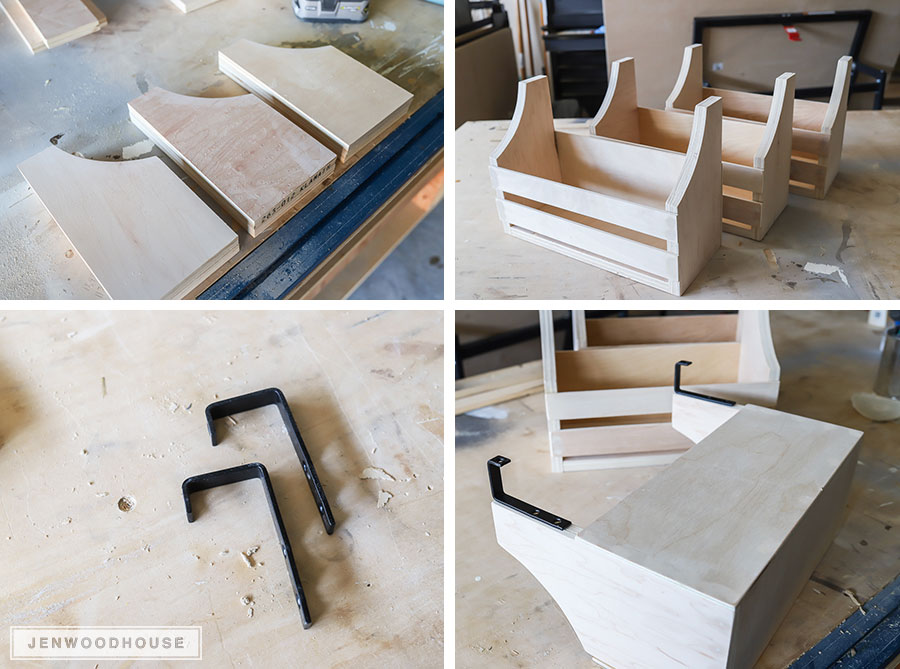 I had some plywood left over from my mobile workbench project, so I used that to make these bunk bed caddies. This project couldn't be easier – it's the perfect beginner-level project if you'd like to get your feet wet in building things. You simply cut all the pieces out (times three, in my case!) and assemble with wood glue and brad nails. Piece of cake.
I bought these Bunk Bed Ladder Hooks from Amazon and attached them to the bunk buddies so they'd hang right off the side rails of the bed. Super functional and totally adorable!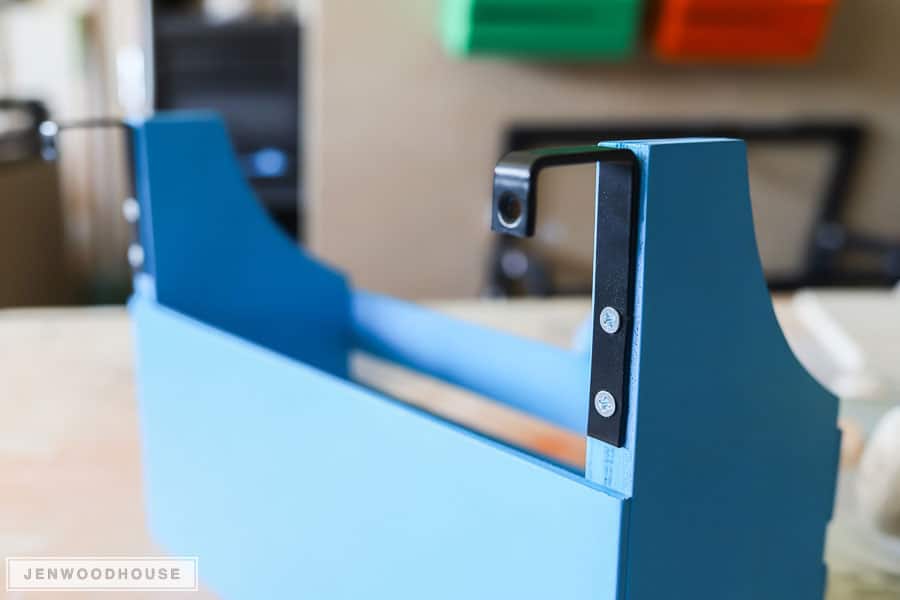 The triplets' mother has always color-coded their things – from pacifiers to sippy cups – each girl has her own color. They've identified with these colors from birth, so of course, I had to paint the bunk buddies in their signature shade!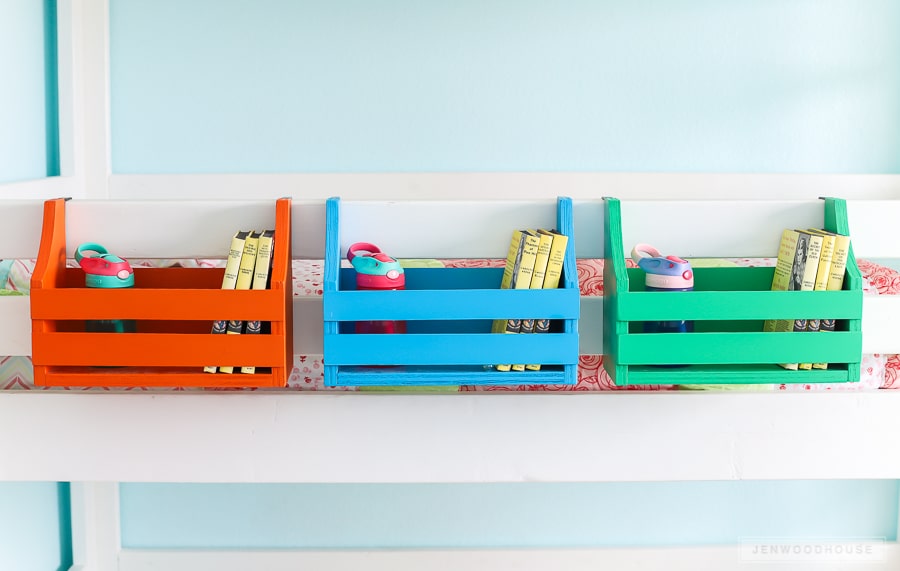 Want to build your own DIY Bunk Buddy? Feel free to download and print out the plans by clicking the gray button below.
We've got a couple more things to check off the list before I share the plans for the triple bunk bed – but stay tuned, they're coming soon! We're going to switch out the ceiling fan with this one by Stile. It has a smaller profile and the blades aren't exposed, so we don't have to worry that the girls might get beheaded in their sleep. We have three of these fans in our house and we've been really pleased with them.
*Edit: Triple Bunk Bed Tutorial here!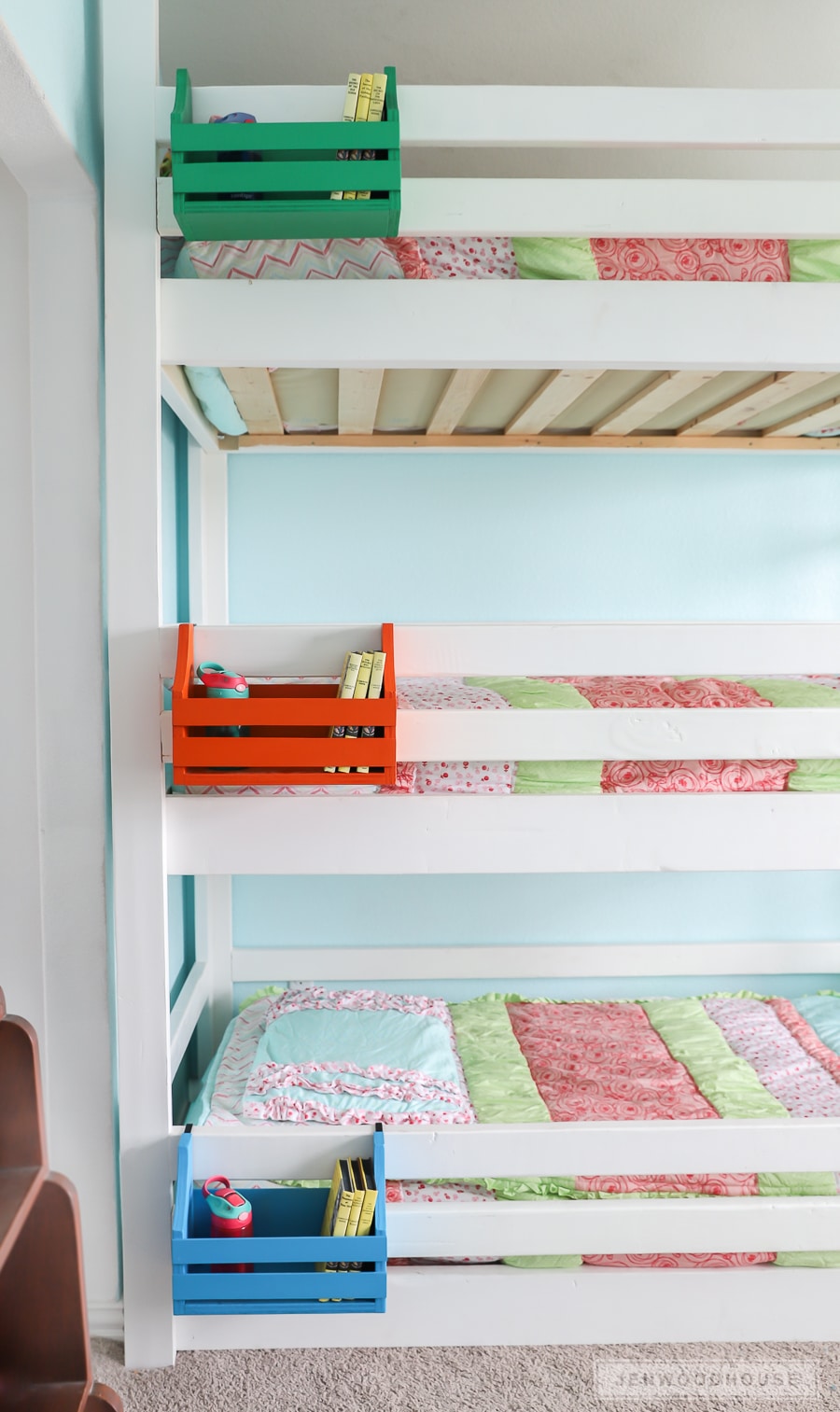 Want to see more awesome scrap wood projects? Click the links below. We'd love to see your scrap wood projects too – if you post on social media, please tag #scrapwoodchallenge so we can see your creations!
Check out these other awesome Scrap Wood projects:
Love this project? PIN and SHARE it!