While I was lost in Pinterest-ville, I stumbled across these adorable sunny kitchen curtains:
Super cute, right? I thought so too. And that was that. I was in love. I don't even think I'd mind doing the dishes as much if I had these cuties hanging in front of me.* So it has been decided. Out with the boring old roman shades and in with the cute cafe curtains.
The Women's Day website provides an excellent tutorial, so I won't bore you with a lengthy one of my own. This project was inexpensive, quick, and easy. I did it during nap time!
Here's a quick and loose version:
*This post contains affiliate links. To read my full disclosure policy, click here.
You will need:
1) I measured the length and width of the area I wanted to cover. Following the Women's Day instructions, I did some easy math and came up with a measurement of 27.5″l x 42.75″w. I cut 2 panels of fabric to these measurements.
2) Then I pressed and stitched a double-fold hem along the bottom, top, and side edges. I opted for a 2″ hem on the bottom and a 1″ hem on the top and sides.
3) Finally, I clipped the curtain rings to the curtain and hung it up using a tension rod.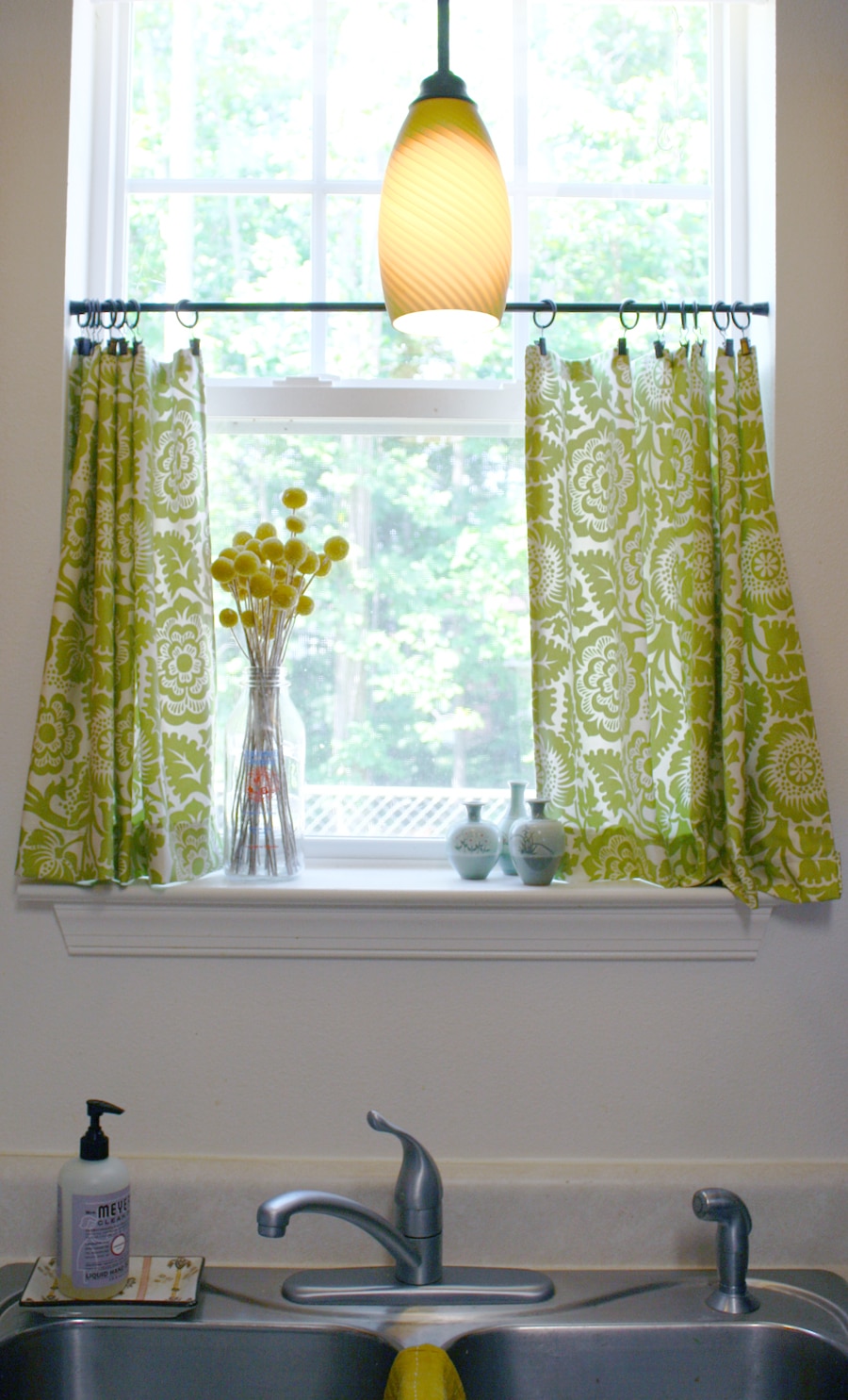 Super cute and easy peasy! Now my kitchen window plays nice with my recently revamped dining room chairs, window cornices, and upholstered stools. I love when we can all just get along.
*this statement cannot be verified.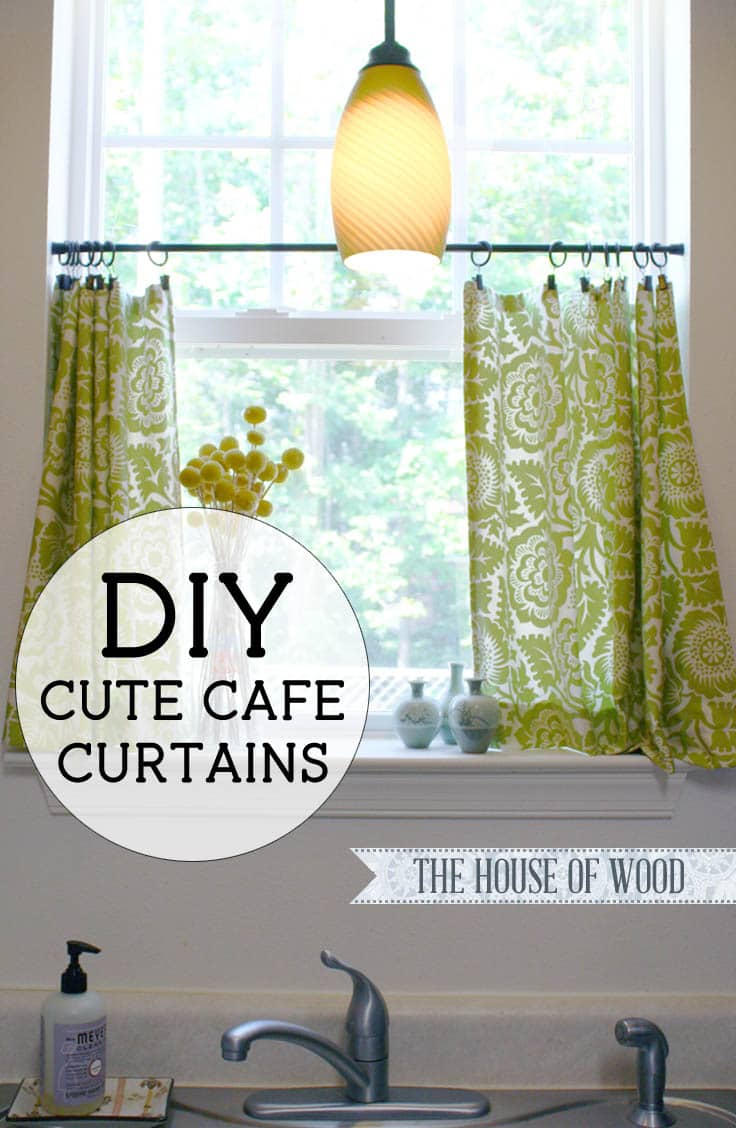 Feel free to pin and share this project! Thanks, friends!