Hello again! I'm excited to share the second piece in this Geometric Furniture Collection! If you missed the first one in this series, the Geometric Bookshelf, you can go back and see it here. Sarah from The Created Home never ceases to amaze me with her mad maker skills! Grab the plans below and visit The Created Home to see Sarah's process for making this DIY concrete and wood dining table.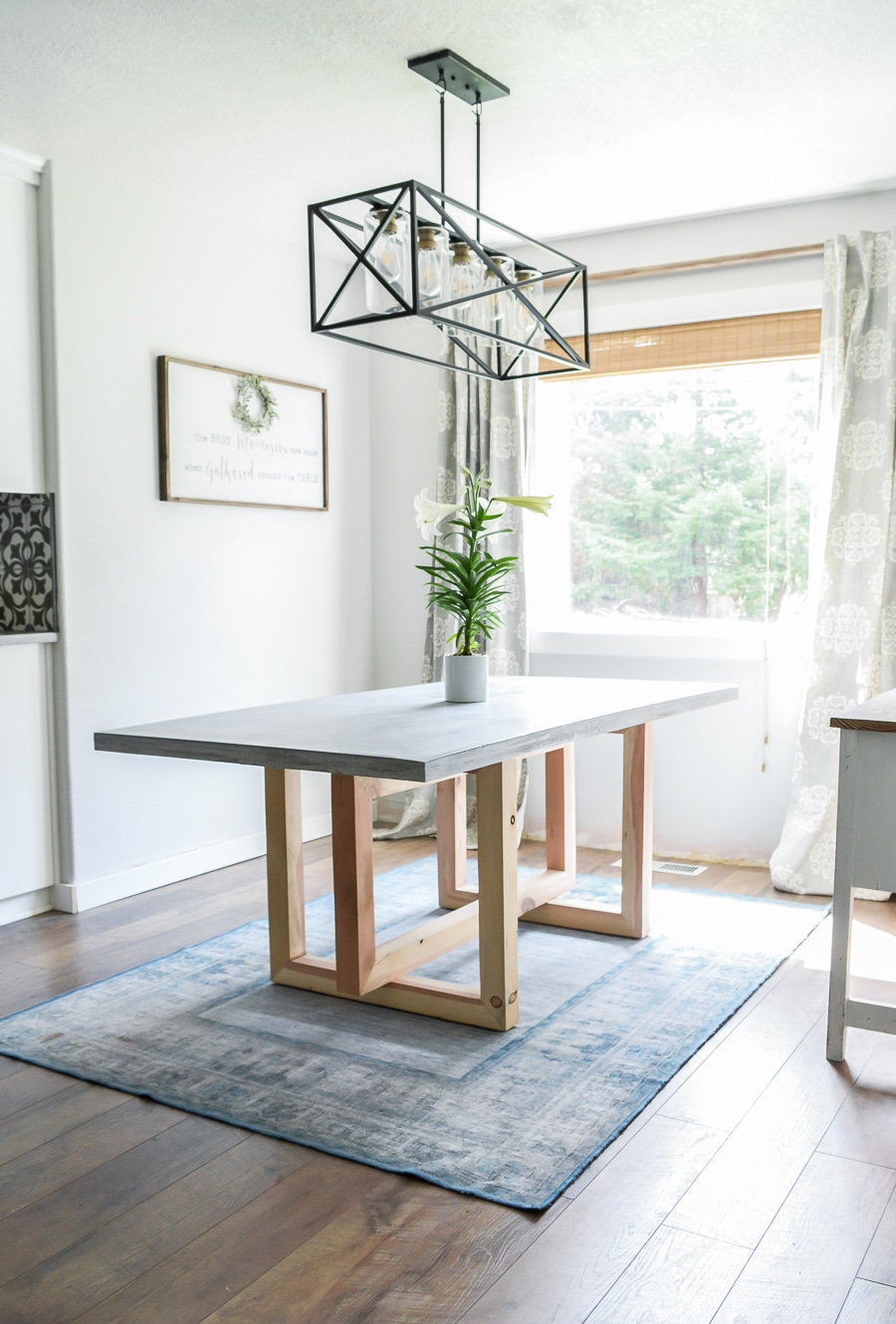 When you have mitered joints like the ones in this table base, it's best to "size the end grain" for the strongest joint. To do so, simply dilute wood glue with a 50:50 ratio with water and brush this mixture onto the end grains. Once the end grain is dry, you can apply the glue at full strength and join the mitered edges. This will help create a stronger mitered joint.
Sarah is working on a dedicated post on how she made the concrete table top, but in the meantime, my friend DIY Pete has a thorough and informative video tutorial on how to make a concrete table top here.
This concrete table top will be super heavy (over 400 pounds!), so be sure to recruit some help with lifting the table top onto the base. Stay tuned for the last two pieces in this Geometric Collection – we'll be sharing the matching coffee and side tables next week!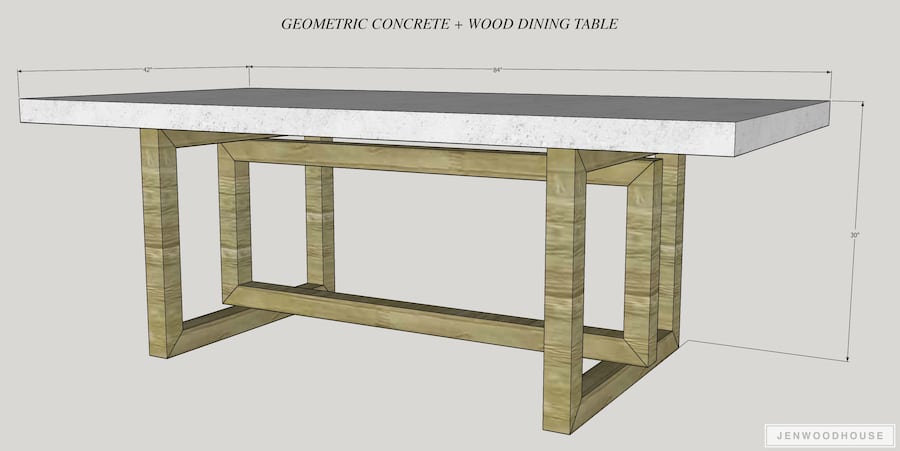 *Update: check out the rest of this collection!