Happy Labor Day! We spent the holiday weekend being very productive. I feel like I'd been nesting for the past 6 months, but this weekend we really got down to the nitty gritty. We got my car windows tinted so that Eggroll doesn't fry in the backseat, installed the car seat, Husband bought a new truck – with 4 doors this time, so now we have a backseat for her, we cleared out the nursery closets, put the baby swing together, designed and addressed our birth announcements, and made curtains for the nursery!
Yes! Hopefully these curtains will block out enough light for Eggroll's daytime naps. If not, I may opt to add some blackout panels to them… we shall see. When I was making the crib skirt, I bought enough of this sunny dandelion fabric to allow for some floor-length curtains as well (about 6 yards at $10/yard allowed for both the crib skirt and curtains).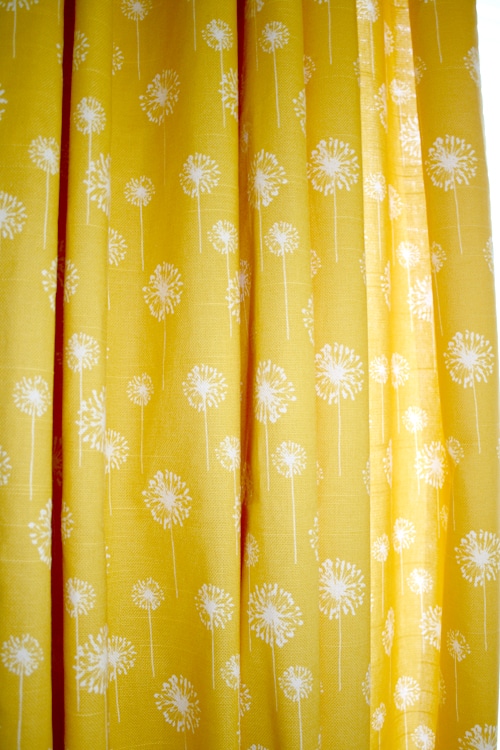 Dandelion fabric
The fabric came on a 56″ wide bolt, so I just kept it at that width. Then I cut two panels 90″ long each and hemmed up all the edges. I picked up a drapery rod at Target, along with a couple packages of clip-on curtain rings and hung the curtains high and wide.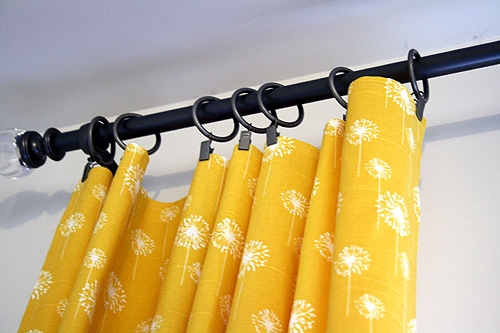 Drapery rod and curtain clips from Target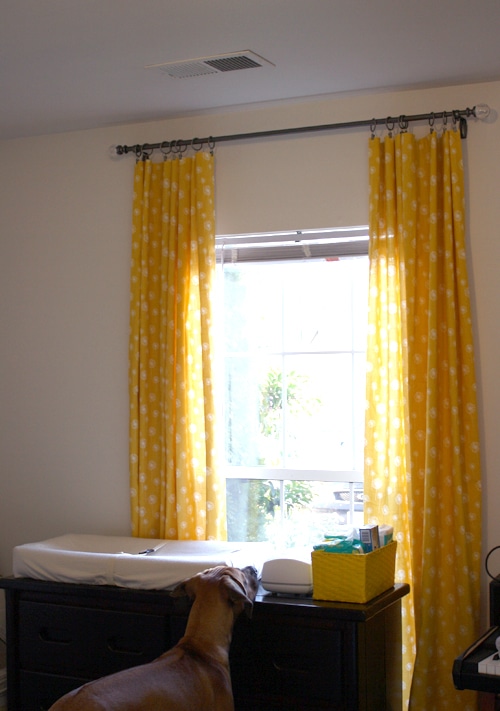 Watson approves!