It seems like everyone around me is having babies lately and because life with a newborn can be crazy and overwhelming, I've been cooking up some meals to take to my new mama friends. Why not make dinner just one less thing for them to think about? I've also taken the guesswork out of which dish belongs to whom with my latest craft project: personalized etched glass! This took me all of 30 minutes to complete and hopefully will ensure that my glass dishes find their way back to me.
Meet the players: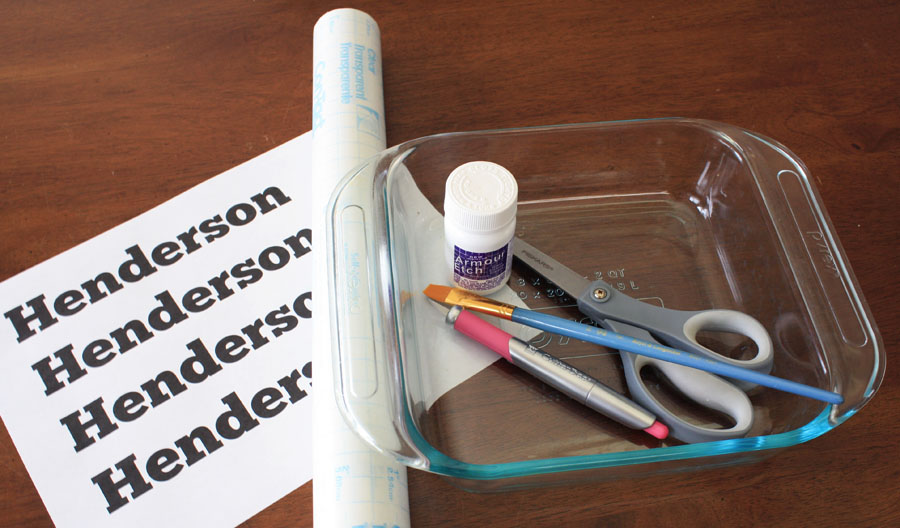 Pyrex dish (or any other glassware you'd like to etch), scissors, Exacto knife, paintbrush, contact paper, printout of the graphic you'll be etching, and a jar of Armour Etch etching cream (sold at craft stores).
And here's the play-by-play…
First, I cut a piece of contact paper to size, stuck it on the outside of the dish, then taped the graphic (the font is ChunkFive at 75pt) onto the inside of the dish.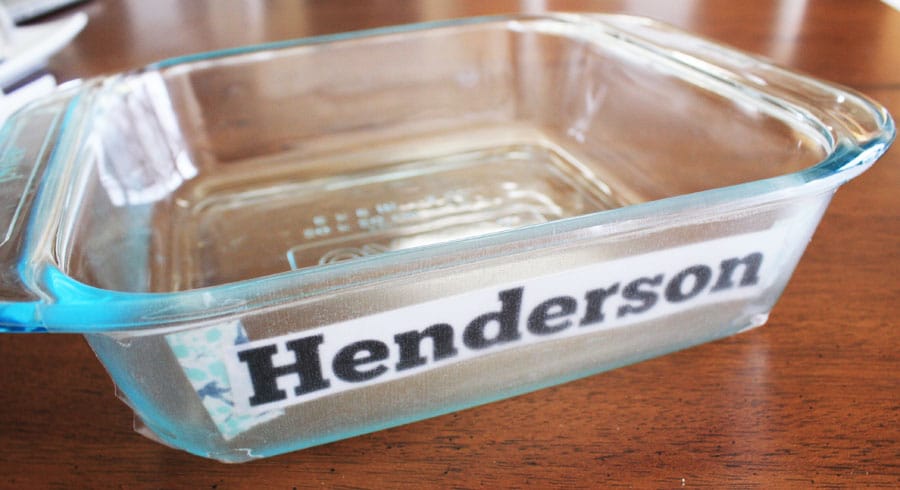 Then, using my Exacto knife, I carefully cut out a stencil on the contact paper, using the graphic as my tracing template: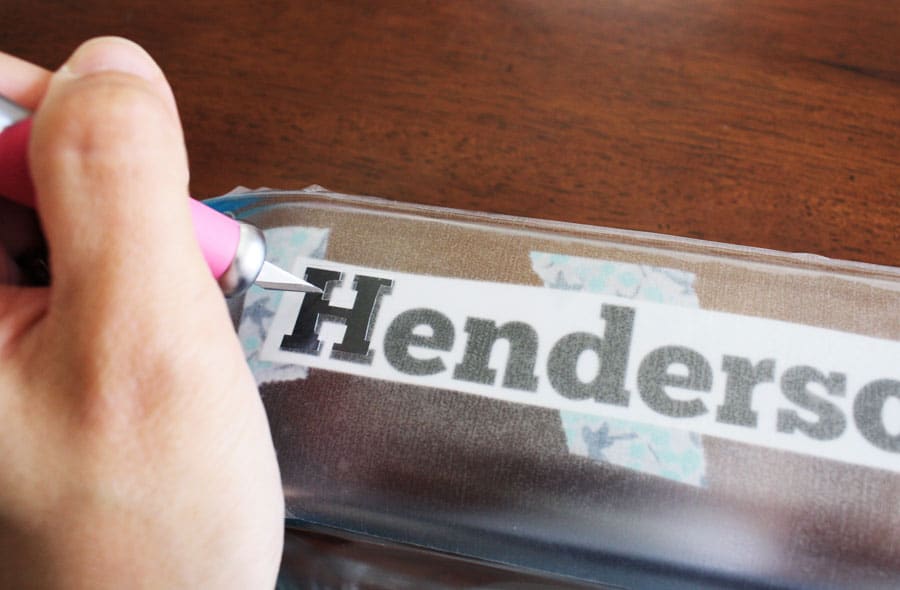 Then I brushed on the etching cream: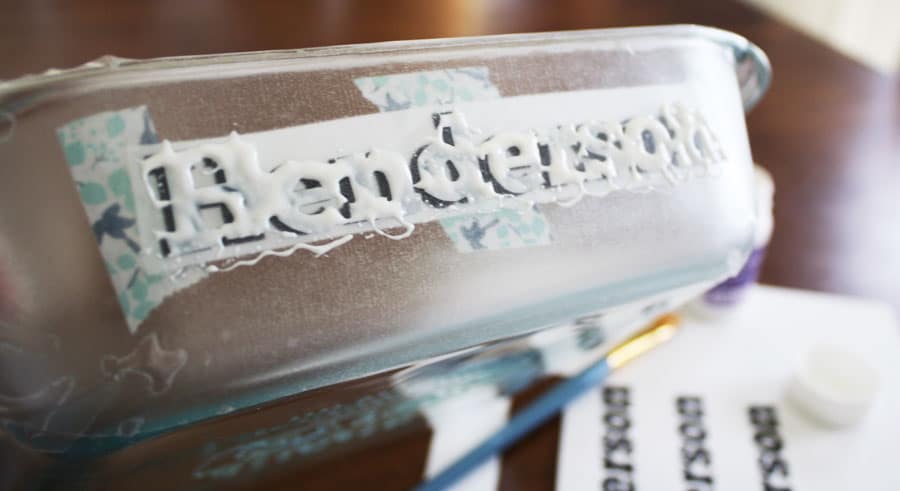 They say to lay it on thick, so I glopped some more on for good measure. There's also a warning on the label that tells you not to get this stuff on your skin, or poison control will be your new best friend. You might want to wear gloves. I didn't because I was lazy like to live dangerously.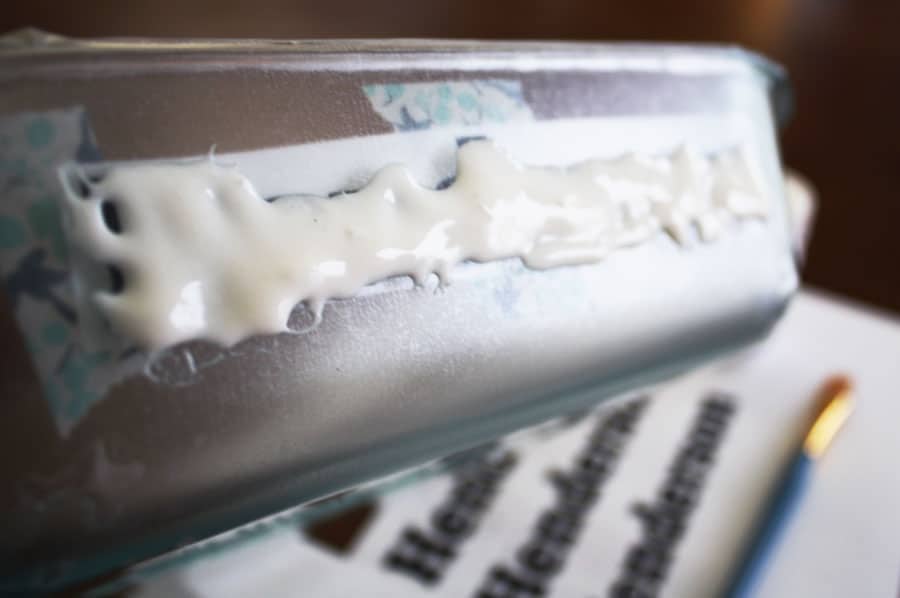 Then I waited 5-10 minutes while the etching cream did its magic. This stuff ain't cheap, but I am, so I scooped it back into the jar to reuse later then rinsed off the excess in the sink. Then I peeled the contact paper off and voila!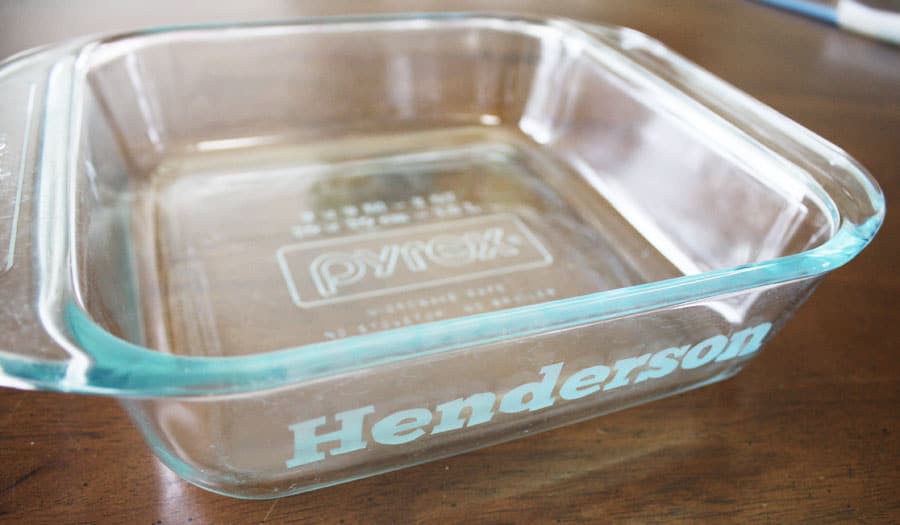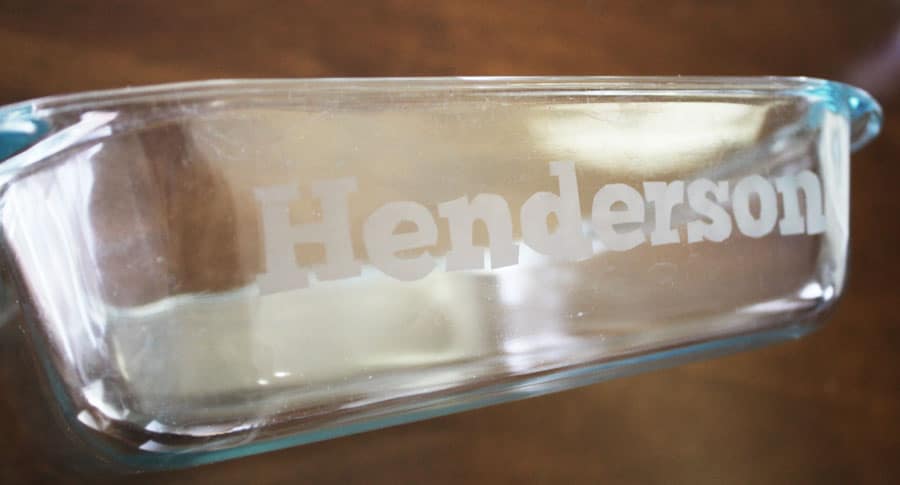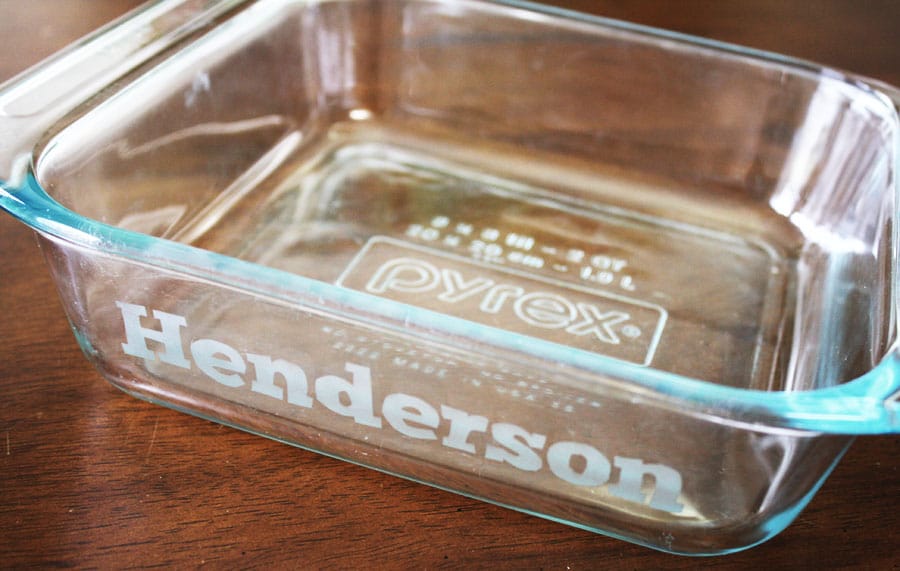 So cute and useful, right? And so easy and quick, I adore it! And this would make such a sweet gift for a newlywed couple, or for a housewarming gift, don't you think? Now I'm searching my house for more glass to etch!