There's an empty space on the wall above Evie's closet that has been driving me crazy. I can't help but stare at it as I'm sitting in my glider nursing or reading to Evie. It's just crying out for something pretty to be hung there. So, naturally, I scoured Pinterest for some "pinspiration." I decided to DIY a fabric bunting banner and banish that empty space once and for all. Here's how it turned out: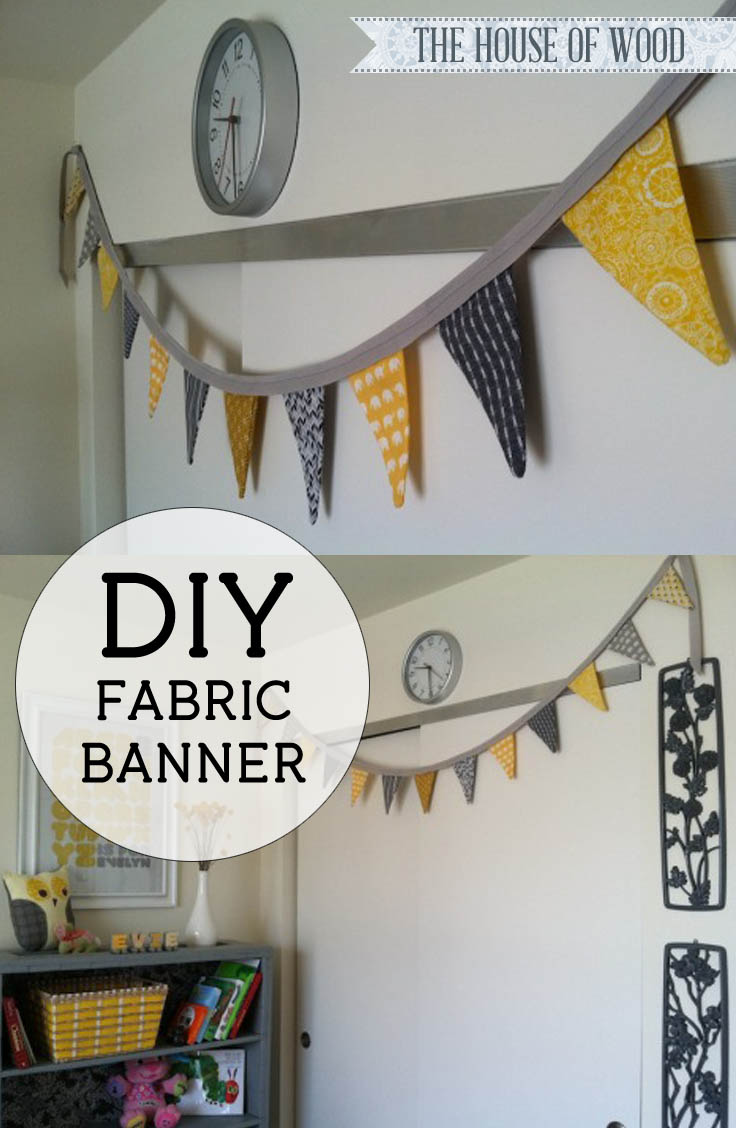 Totally adorbs, right? Read on to find out how you can make your own!
1) Cut out an isosceles triangle (one 5″ side and two 7″ sides) on a piece of cardboard. It'll serve as the pattern template for the fabric.
2) Cut out two pieces of fabric for each pennant. Since Evie's nursery has a yellow and grey color scheme, I chose fabric in those colors.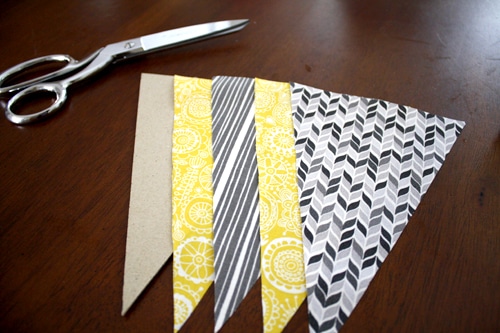 3) Put the two pieces of fabric together, right sides together (wrong sides out) and sew up the 7″ sides, leaving the 5″ side open.
4) Cut the point off on the triangle to make it easier when you're ready to turn it right side out.
5) Turn pennant right side out.
6) Measure a piece of bias tape to the length you want your banner to be. My bias tape was 3 yards long because I want a bit of extra ribbon hanging on each side of the banner. You can use ribbon, but bias tape is so much more convenient because it's already folded in half, lengthwise. My first attempt was with ribbon and I ended up scrapping that idea because the ribbon melted when I tried to fold it in half and iron it. Not pretty. So I wised up and bought some bias tape from the fabric store. Prior to this excursion, I didn't even know what bias tape was. I had to sheepishly ask the lady at Jo-Ann's.
7) Arrange the pennants along the bias tape inside the fold and pin them in place.
8) Sew a straight seam down the bias tape, taking the pins out as you go.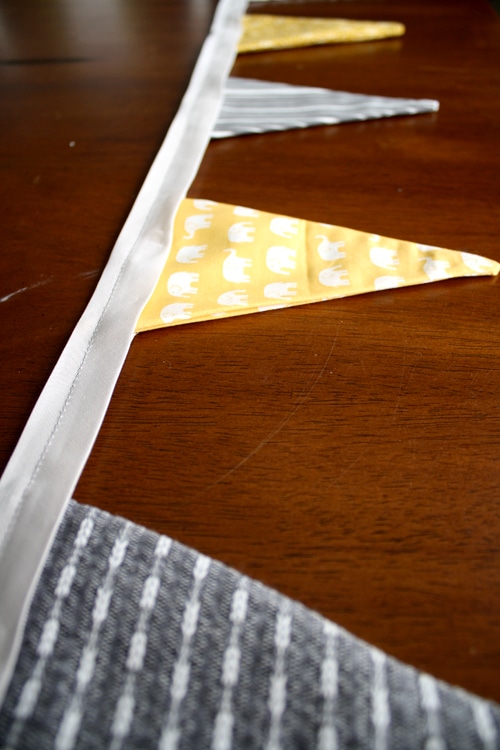 10) Hang it up!
Buh-bye bare wall, hello baby bunting banner!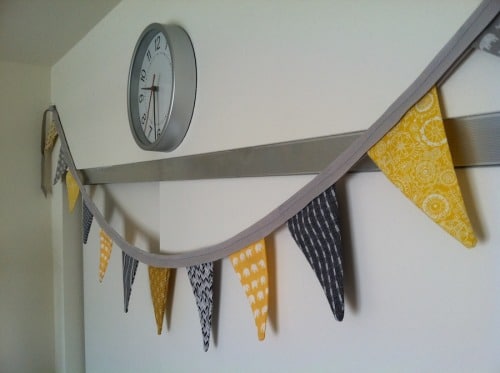 Feel free to pin and share this project! Thanks friends!