God puts certain people in your lives and it's an incredible blessing. Crystal is one of those blessings. Meet Crystal and her husband, Austin. Say hello, everyone. They're ridiculously gorgeous, right? Though we've only known each other since January, our husbands hit it off and the four of us have become good friends fast. Unfortunately, due to the nature of the beast that is military life, they're moving away in a couple of days. Their friendship has been such a beautiful gift to Adam and me, so we wanted to give them something to remember us by.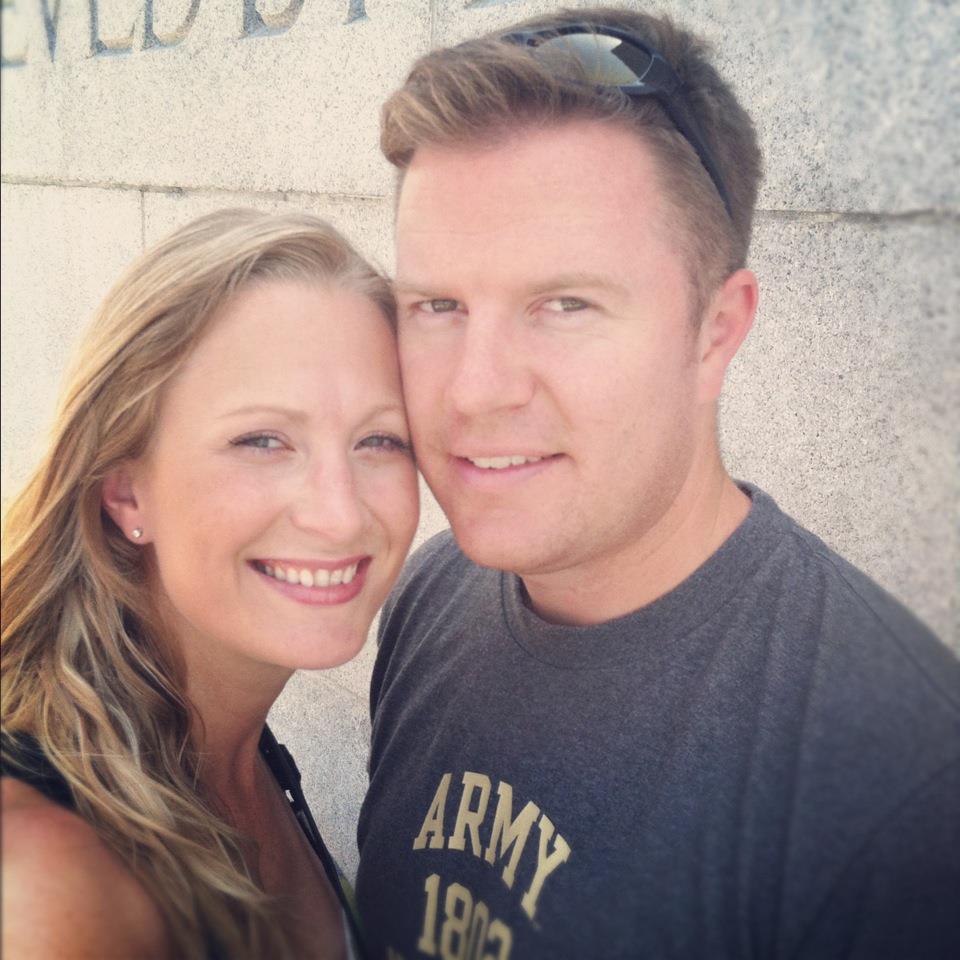 Since I've been on a building kick lately, and they're about to move to a new home (wayyyy across the country… sniff, sniff), I decided to build them a coffee bar console table. Crystal pinned this photo from Pinterest, planning to create a coffee bar in her new home: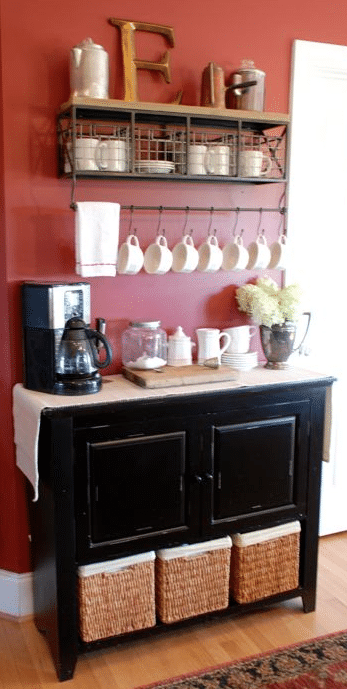 via The Vintage Wren
Super cute, right? So we decided to make her coffee bar out of Ana White's kitchen island plans. I deviated from the plan a little, so my build differs from what's written in the plan. We decided to shorten the table to 46″ length instead of 54″ to fit Crystal's space. Also, instead of cutting all of my pieces beforehand, I cut my boards as I went along, to ensure there were no mistakes or wasted lumber. I built this table much like I built Evie's play table. With the Kreg Jig set on 1 1/2″, I joined the legs and aprons together with 2 1/2″ pocket hole screws and wood glue: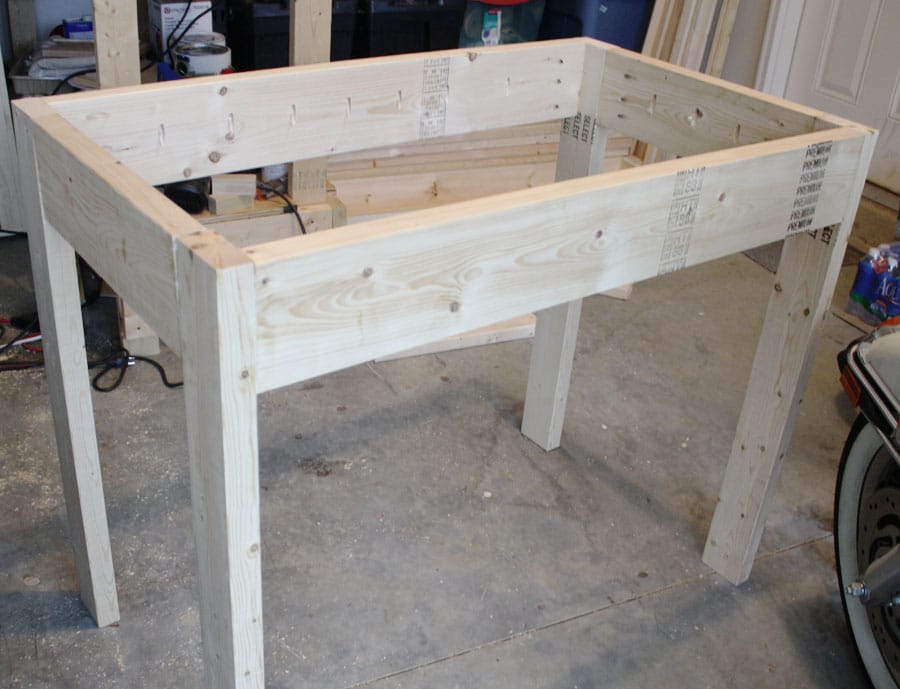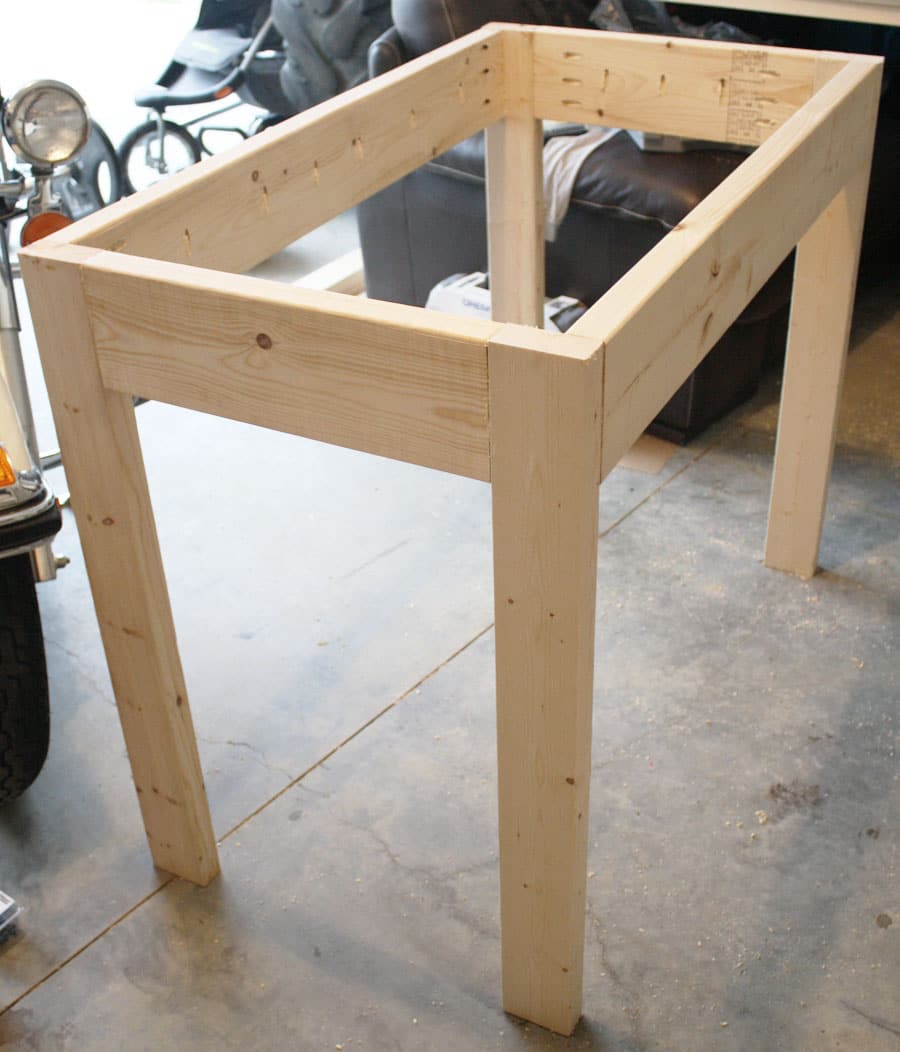 Then I put the Kreg Jig on a 3/4″ setting and attached the shelf supports with 1 1/4″ pocket hole screws: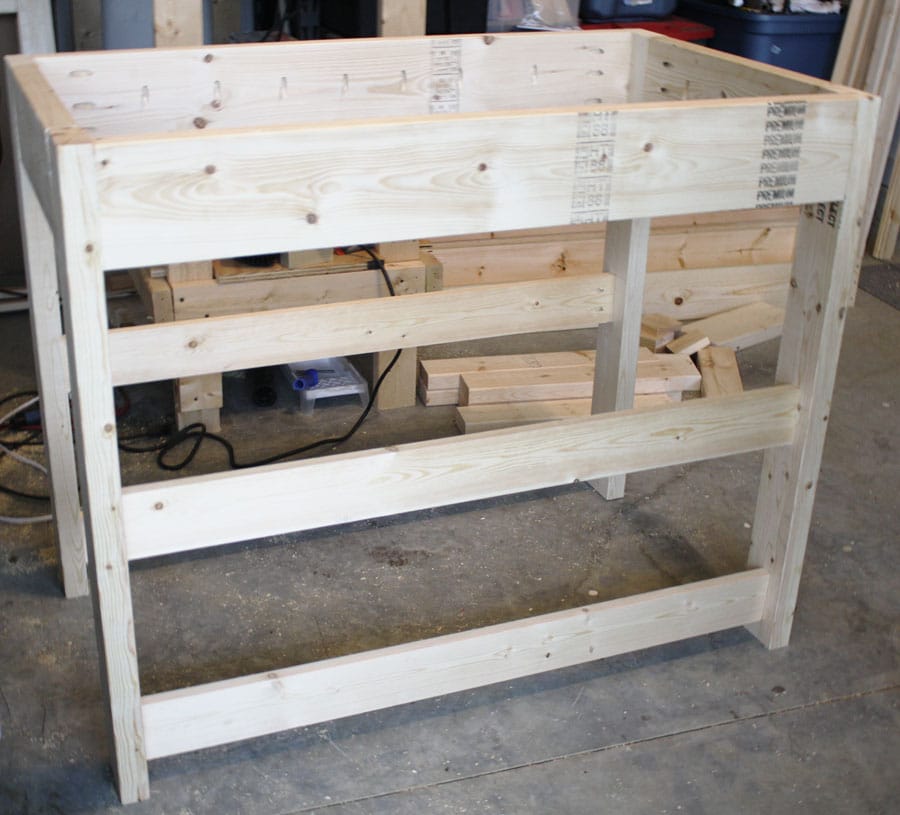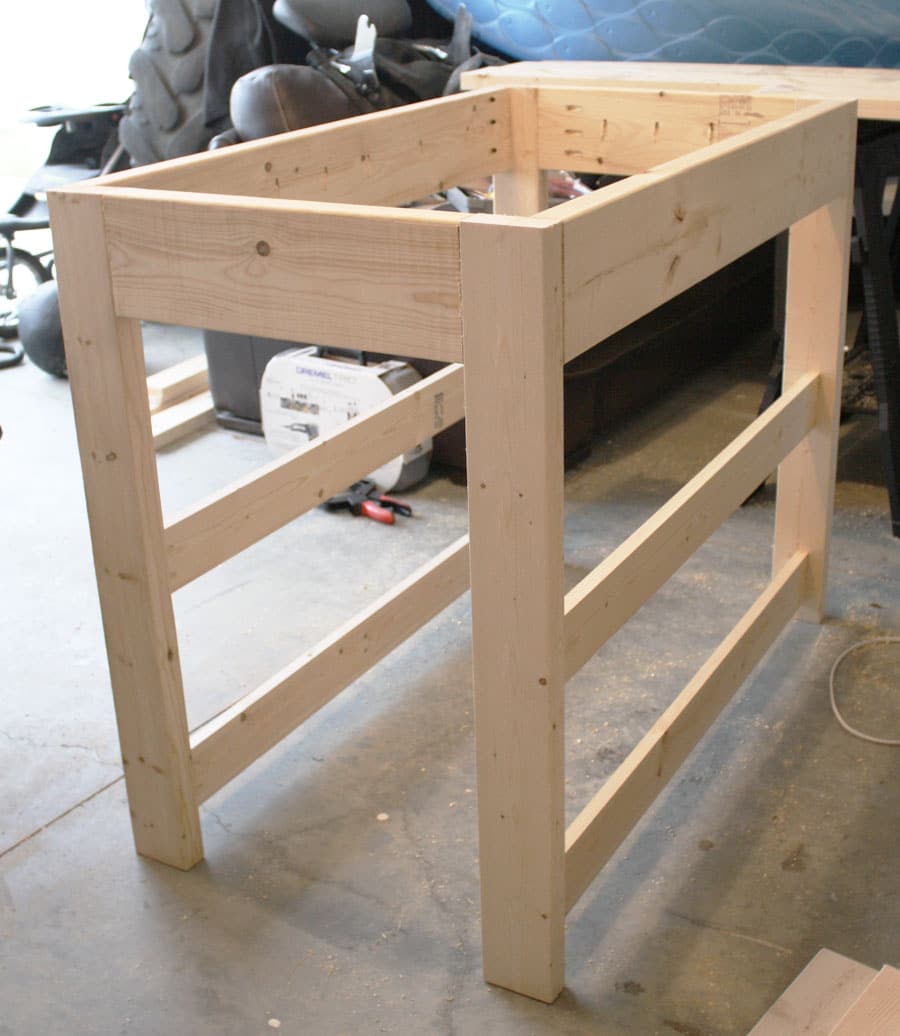 Then, I added the shelf supports, turning them so that the wide side was facing out. Because of this, I had to screw the shelf slats into the support from the top, instead of hiding my screws underneath. The screws had to be countersunk so it could be hidden with wood putty: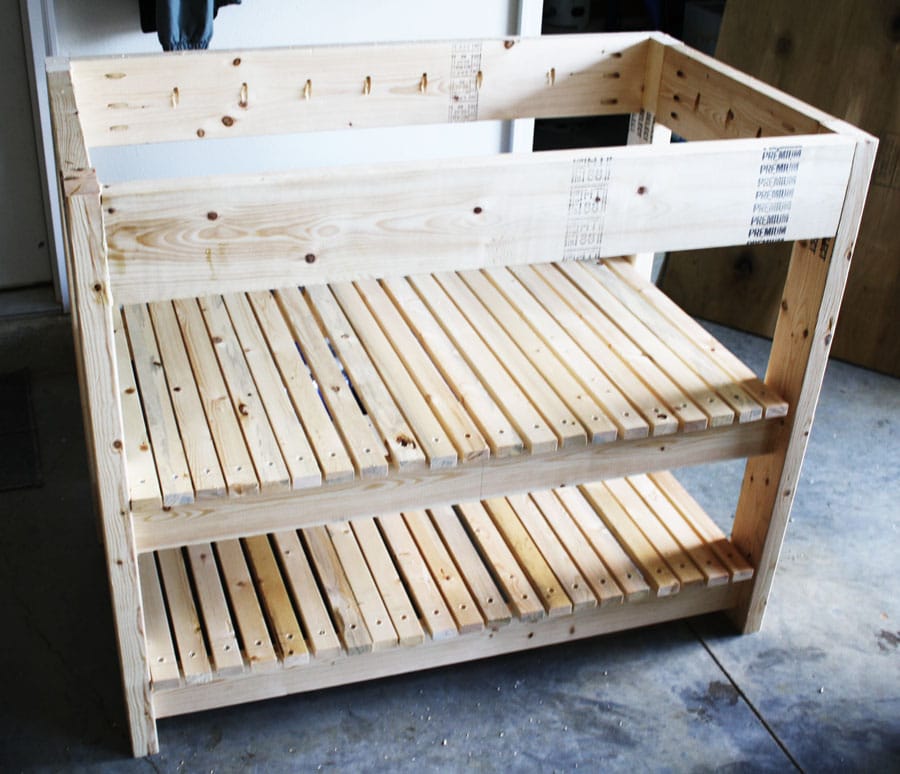 Then I built the table top by joining the 2×6 boards together with pocket hole screws: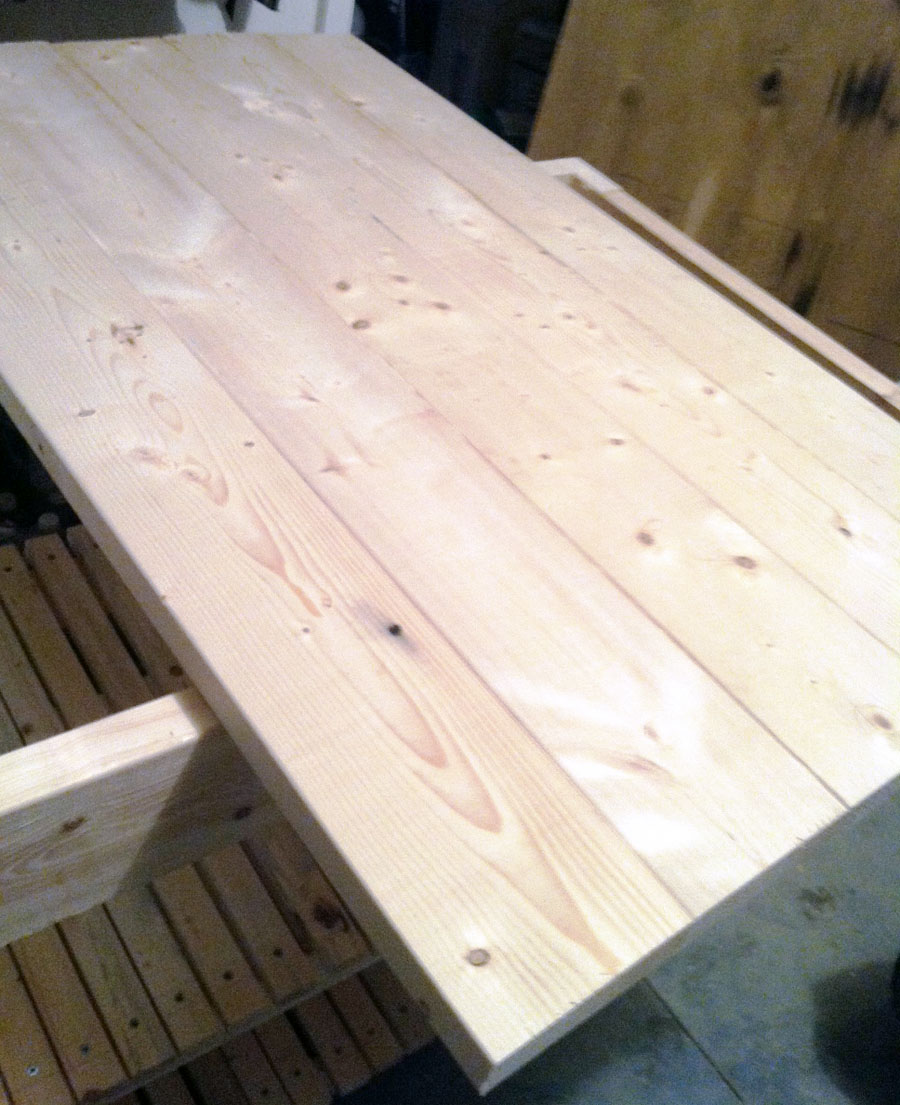 Then I attached the top to the base, with pocket hole screws and glue. After the table was built, Crystal and I worked together to finish the piece. Not only was it awesome to have the extra help, it was such a sweet time we spent together. We stained the top with Rustoleum Ultimate Wood Stain in black cherry: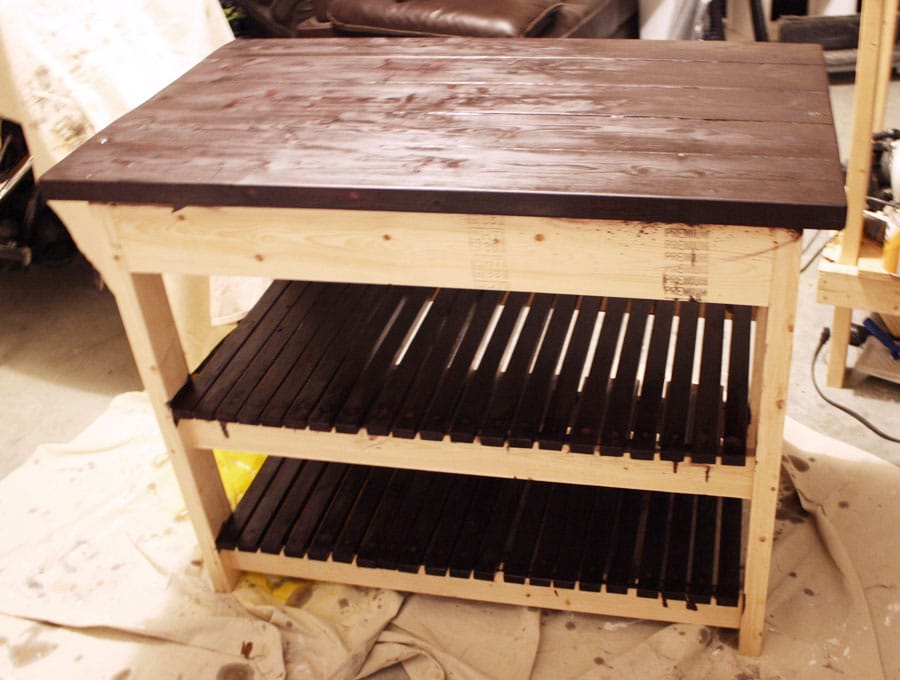 We let it dry overnight, then taped off the stained parts so we could prime the base: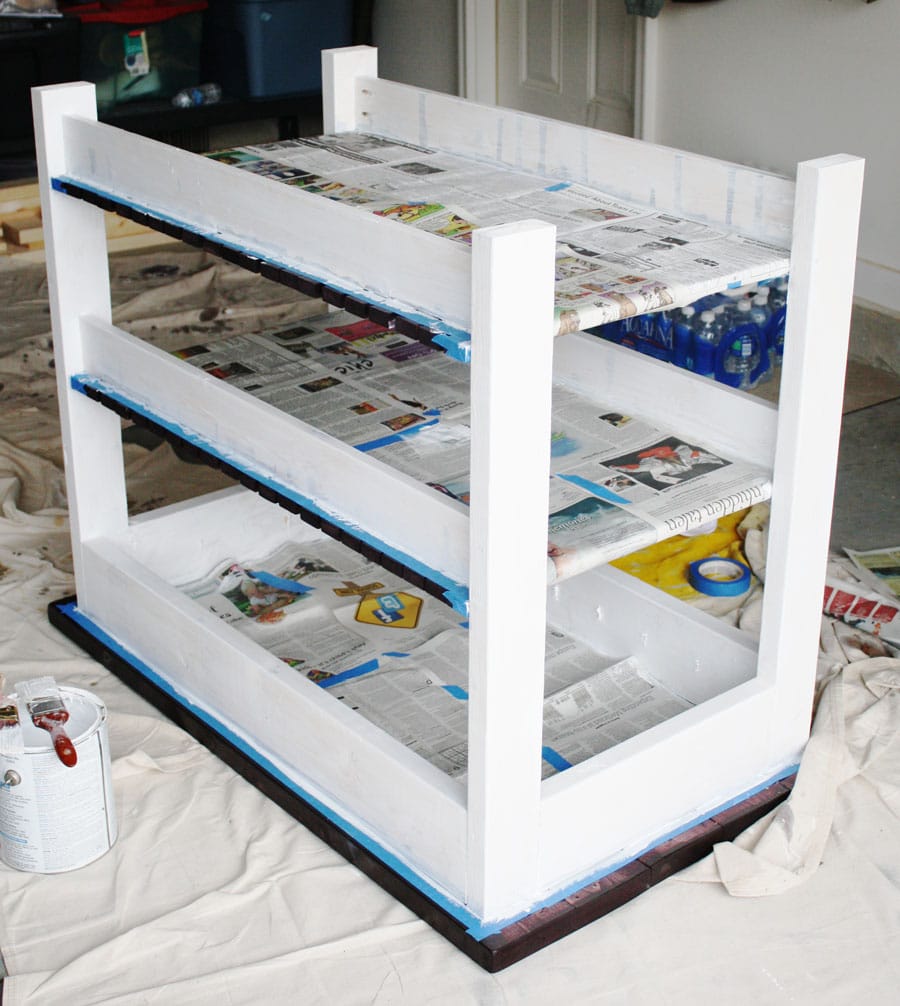 And here it is after a coat of white paint: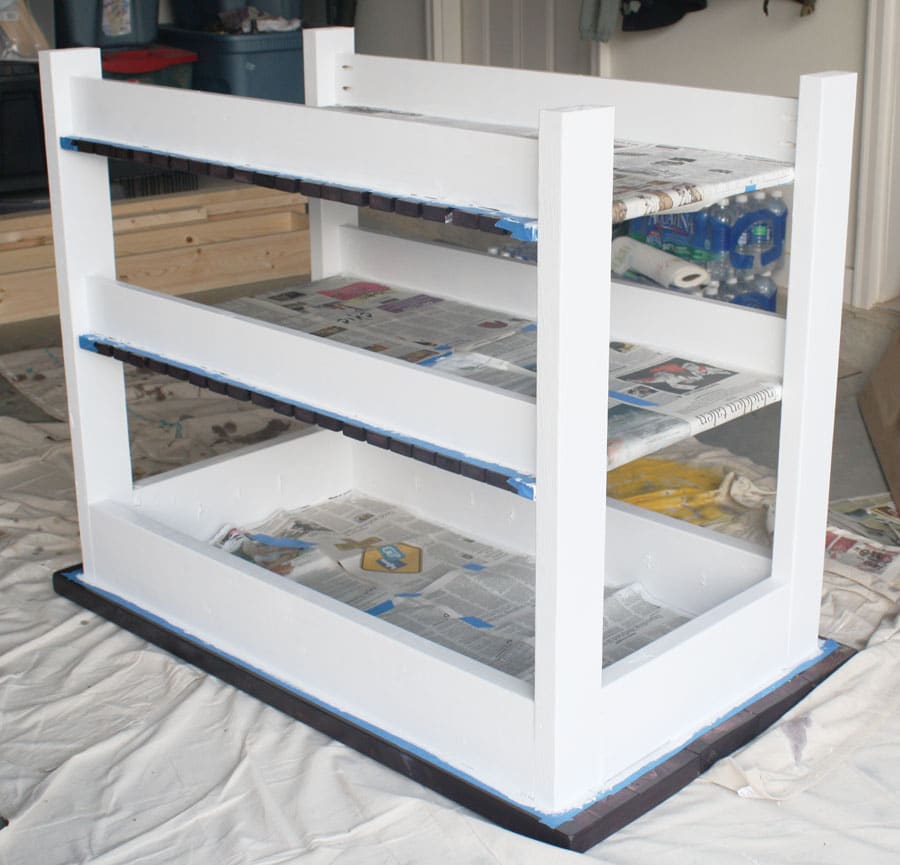 We added another coat of white paint and then coated the entire thing with three coats of Rustoleum satin polyurethane. Here she is, all done!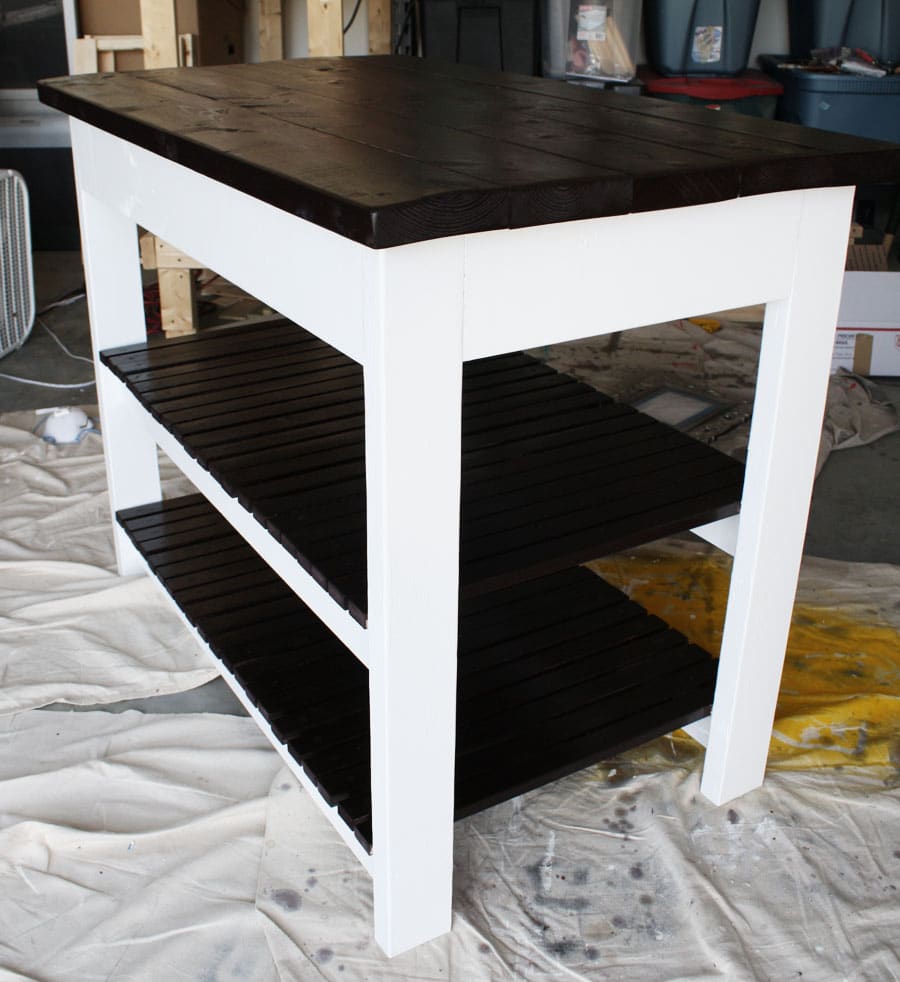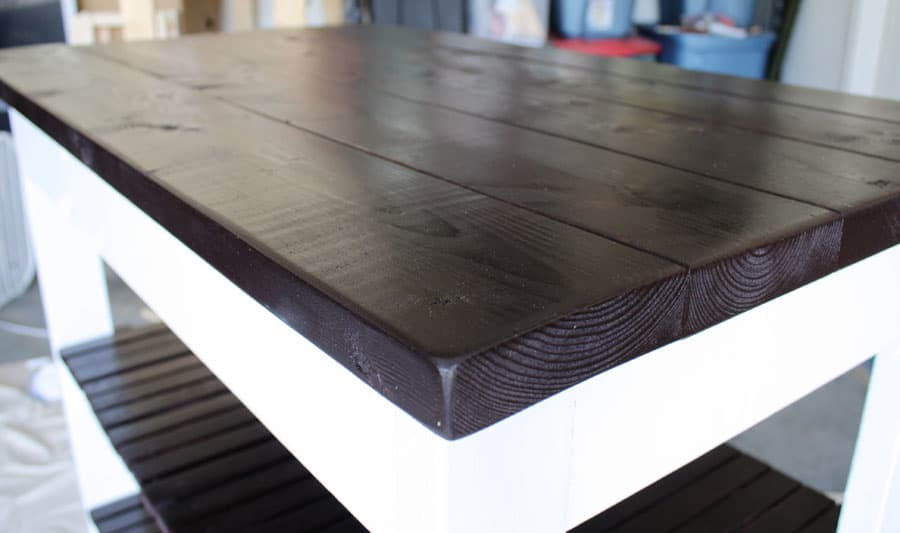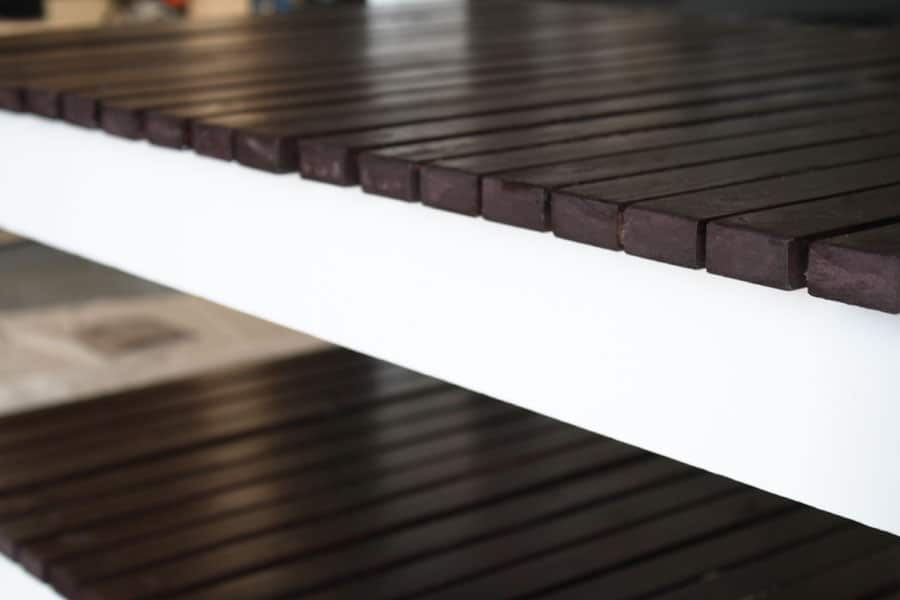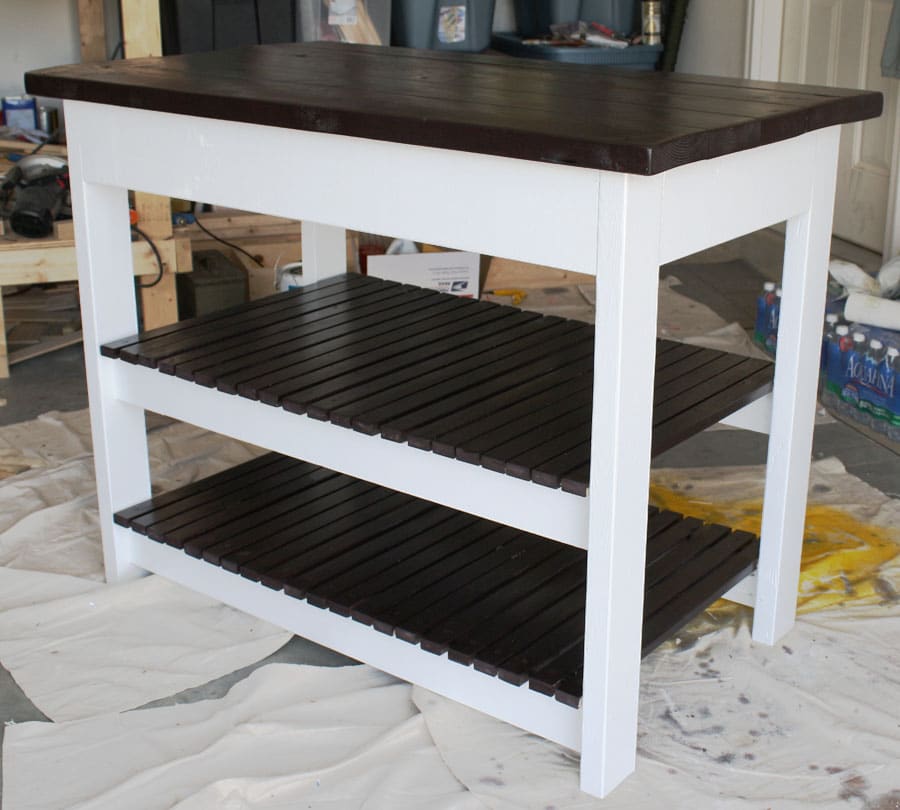 And here we are… I caught Crystal off-guard with my impromptu photo shoot on moving day. She lamented about having her moving clothes on, not looking cute, but I think she's beautiful.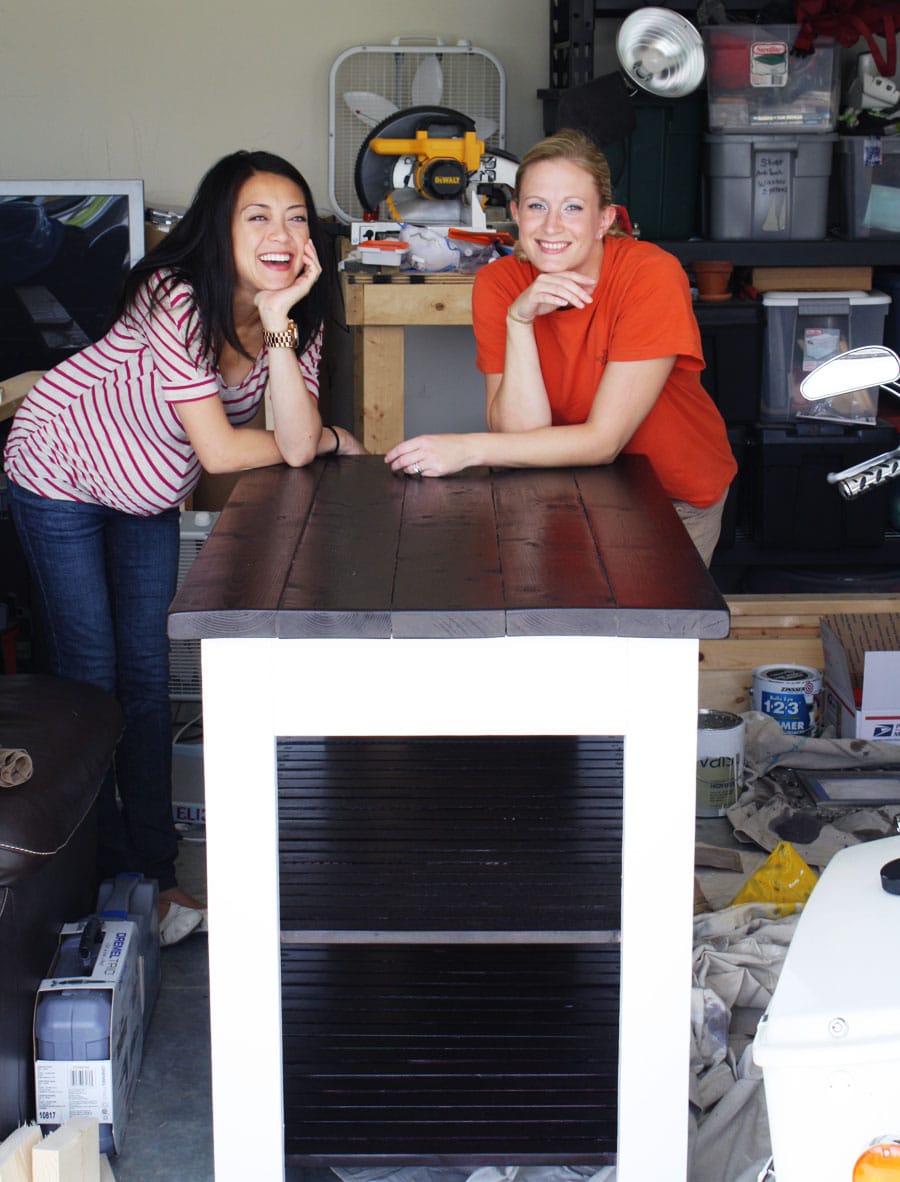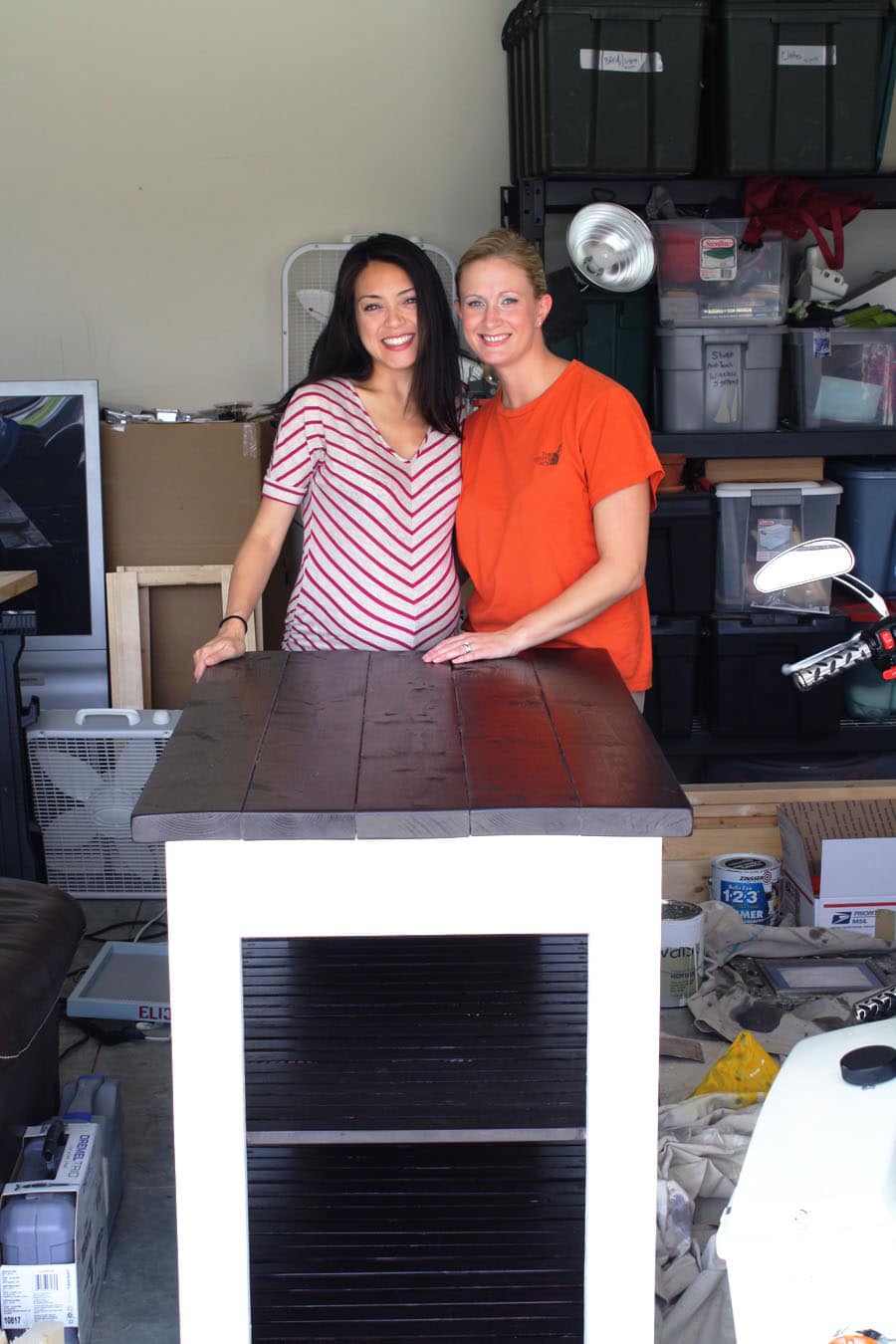 And yes, we have a leather sectional and big screen TV in our garage. It was previously the Hubs' man cave, but I've since taken it over with all of my 'projects.' He's less than thrilled about it, but I justify myself by doing 'manly' things in it. I mean, it's not like I painted the walls pink or anything.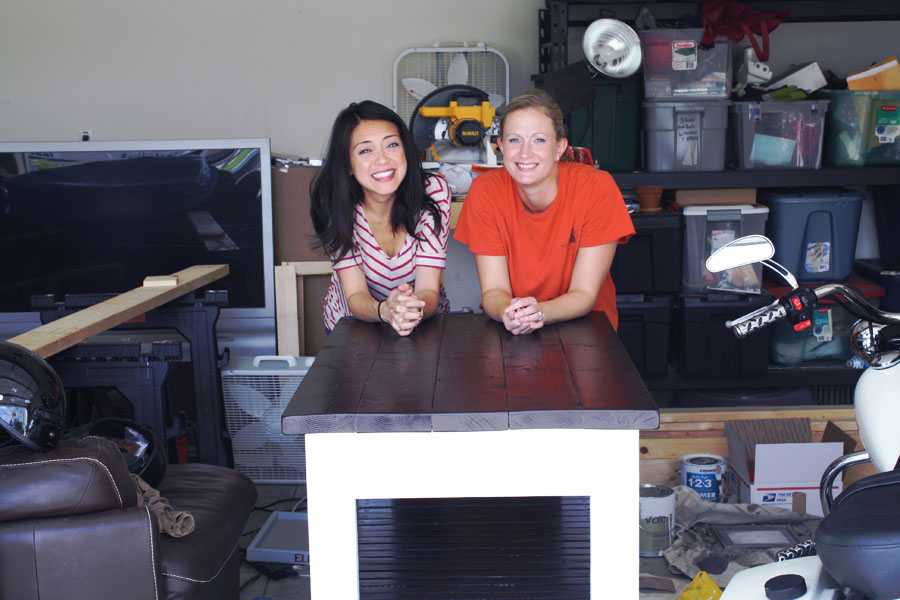 I can't wait to see the coffee bar in their new home! Safe travels, sweet friends. I'll miss you guys so much!