Hello and happy Friday, everyone! I'm so excited to share my latest project with you! I got to work with the inimitable Ana White on this perfect end table. Ana pinned this simple end table to her "Make Me" Pinterest board and when I saw it, I fell in love. She quickly drew up the plans for it and I built it! I love the roomy top and extra storage underneath. And it fits perfectly at the end of my sectional.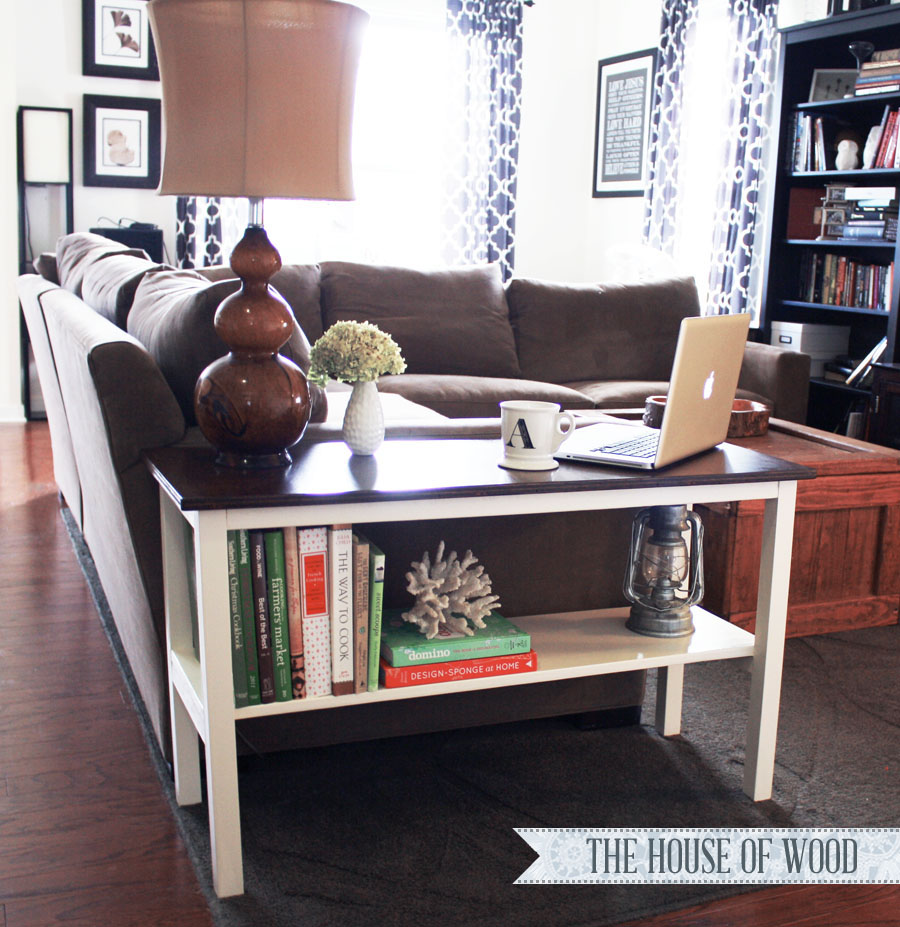 *This post contains affiliate links. To read my full disclosure policy, click here.
Ana's plans are so easy to follow, which makes for a super easy and quick build. I built it in about 45 minutes, though the finishing process took a few days since I chose to go two-toned with stain and paint (sand, prime, paint, stain, poly, dry time… you know the drill). I used Rustoleum's Ultimate Wood Stain in American Walnut, Olympic's flat latex paint in Heirloom Lace, and Rustoleum's Ultimate Semi-gloss Polyurethane.
I opted for a solid top and shelf (instead of planking several boards together) and chose 3/4″ birch hardwood plywood. The birch had a really gorgeous grain pattern on it, so I knew it would look so pretty stained. I used el cheapo furring strips for the supports, but wanted a more finished look for the legs, so I went with some poplar 2x2s for the legs. They're the same legs I used for Evie's play table. I would've liked to have been more cost-effective by using furring strips all around, but it's next to impossible to find straight furring strips at my Lowe's. Although the poplar 2x2s cost a bit more, I'd rather have a sturdier piece that won't take a lot of sanding to look smooth and pretty.
Here are my cut pieces:
I used Gorilla Wood Glue on all my joints and built the 2 end frames with Kreg Jig pocket holes and screws: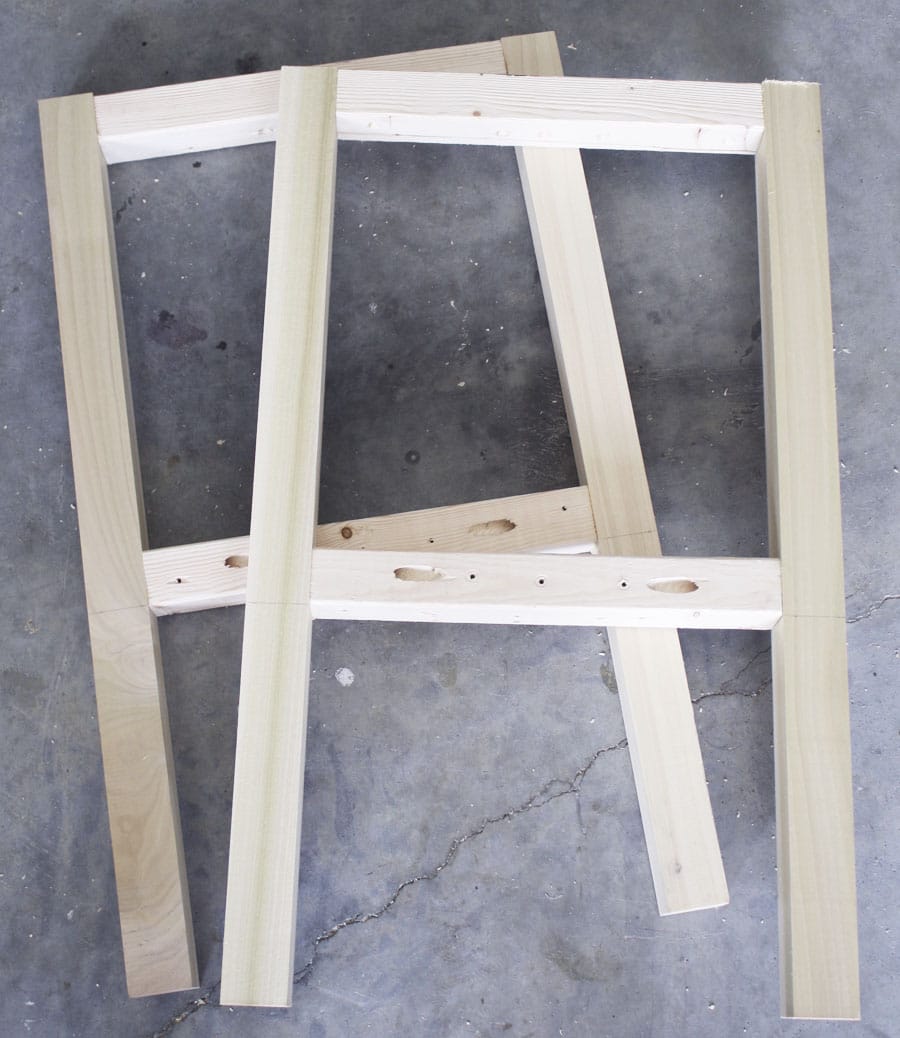 Then I attached the 2×2 supports, joining the two end frames together: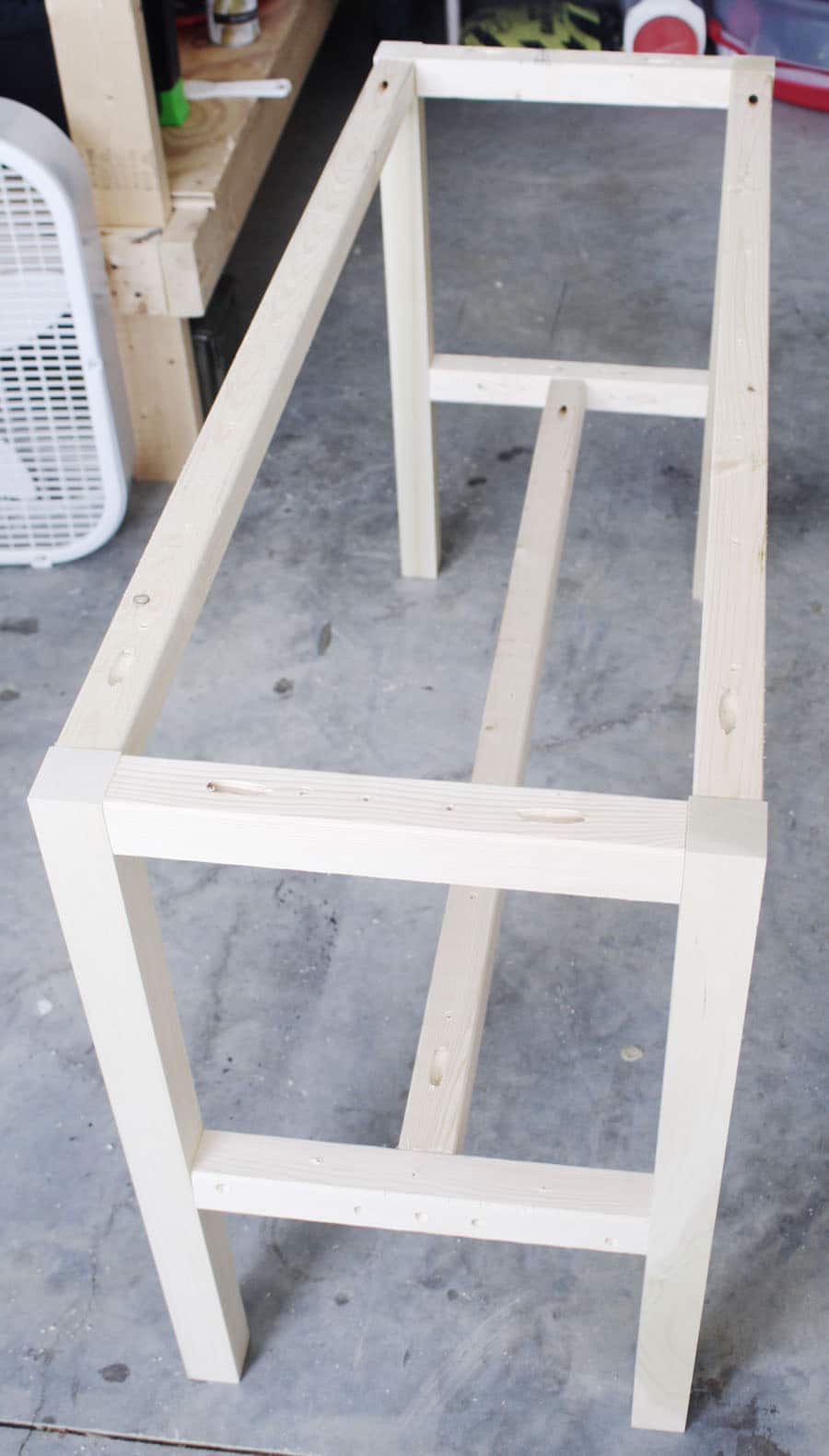 I pre-drilled and countersunk pilot holes then screwed in the bottom shelf from underneath. Then I sanded, primed, and painted the base frame before attaching the top. I figured it would be easier than having to tape everything off, once it was built completely: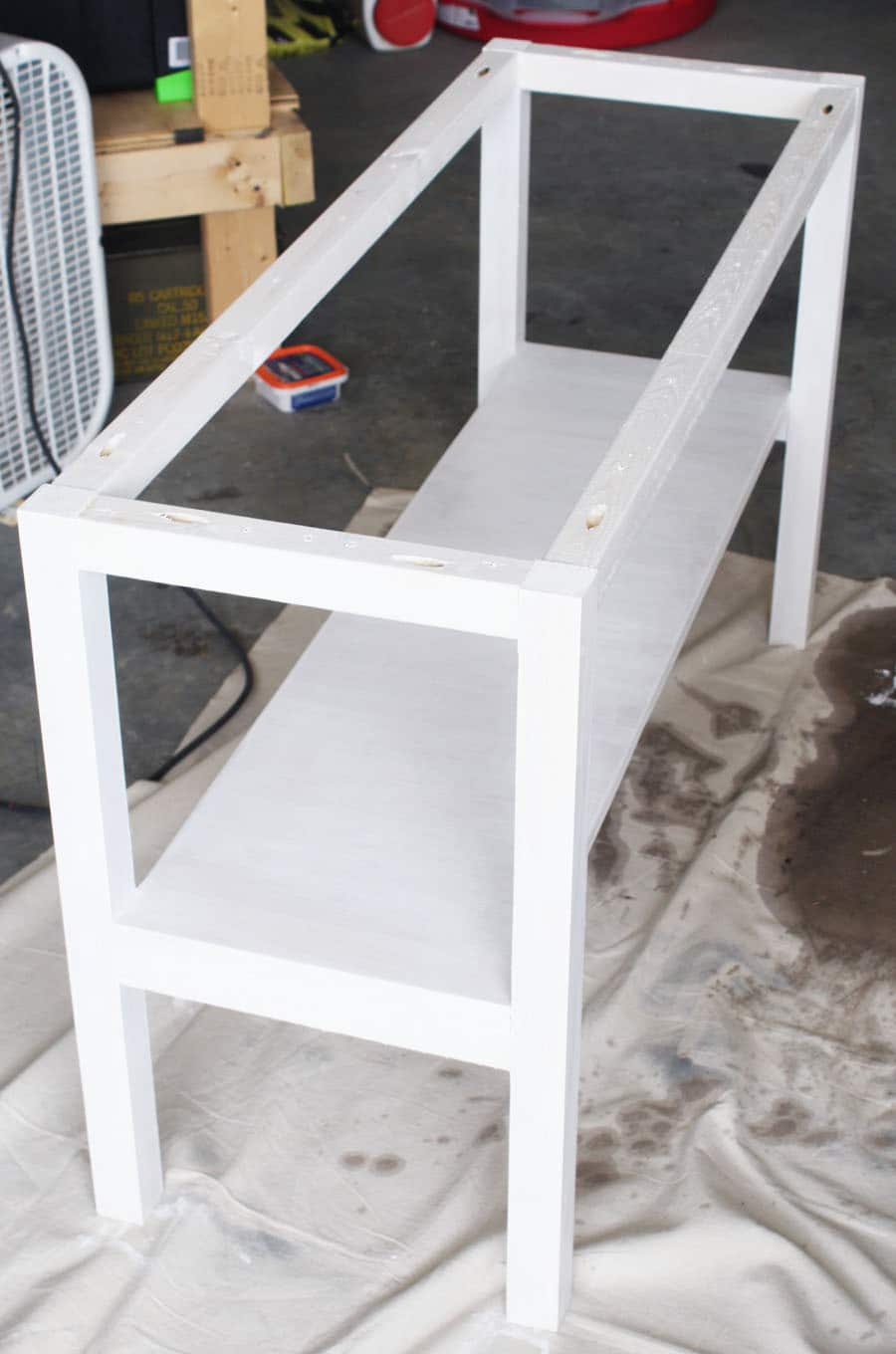 I brushed the stain on the tabletop with a foam brush and let it sit for about 3-5 minutes: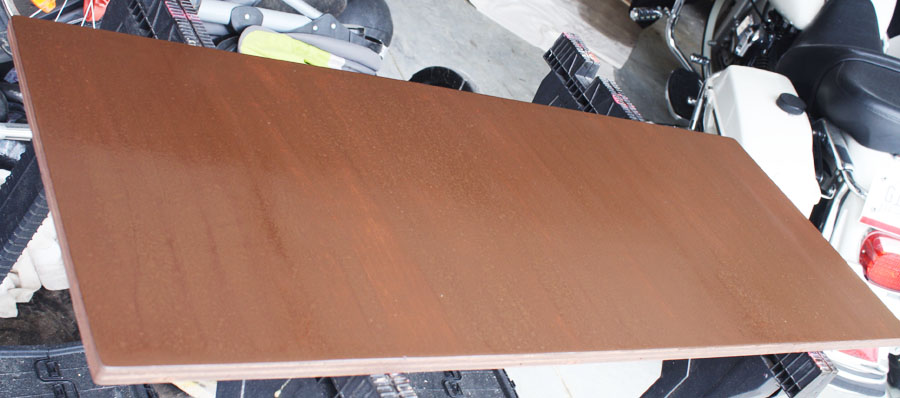 Then wiped off the excess stain with a clean rag, let it dry for a couple hours, sanded it very lightly with a 220 grit sanding block, then followed up with 3 coats of semi-gloss polyurethane: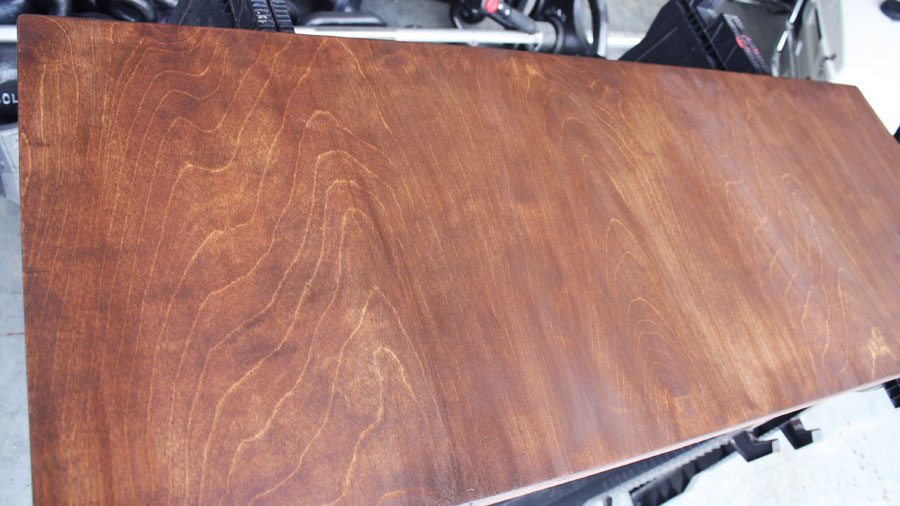 Then, after allowing everything to dry overnight, I zipped in some screws to attach the top to the base frame: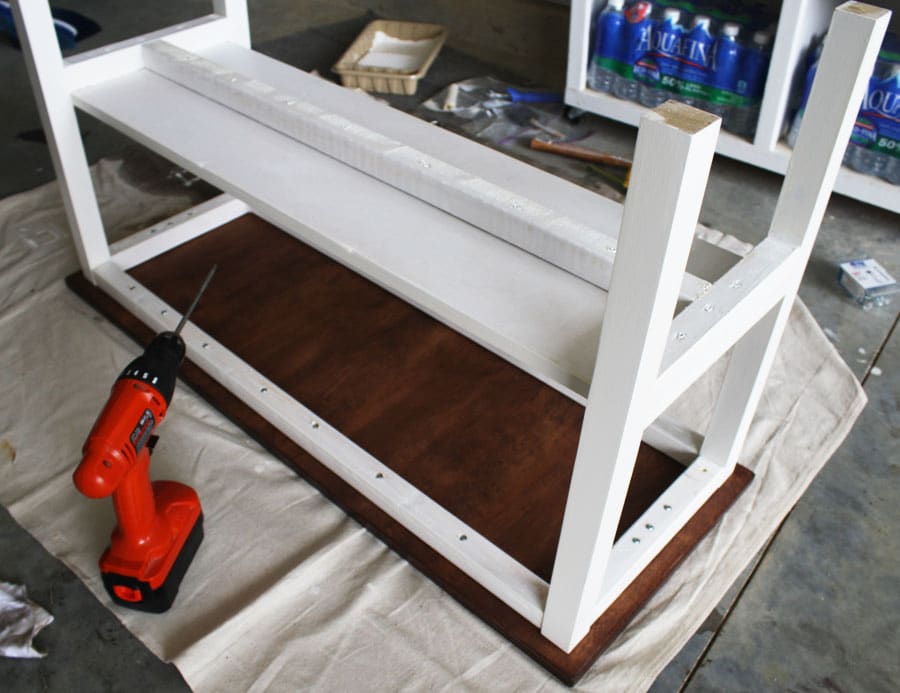 And just for kicks, I brushed on a final coat of polyurethane over the whole thing: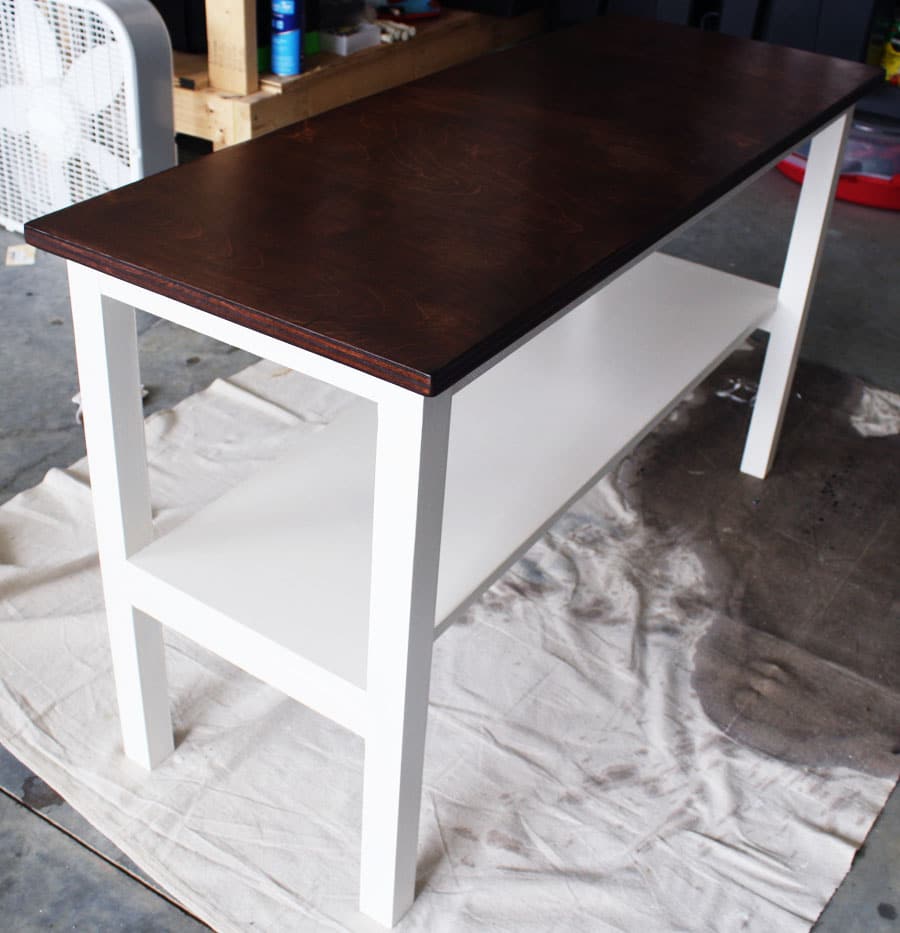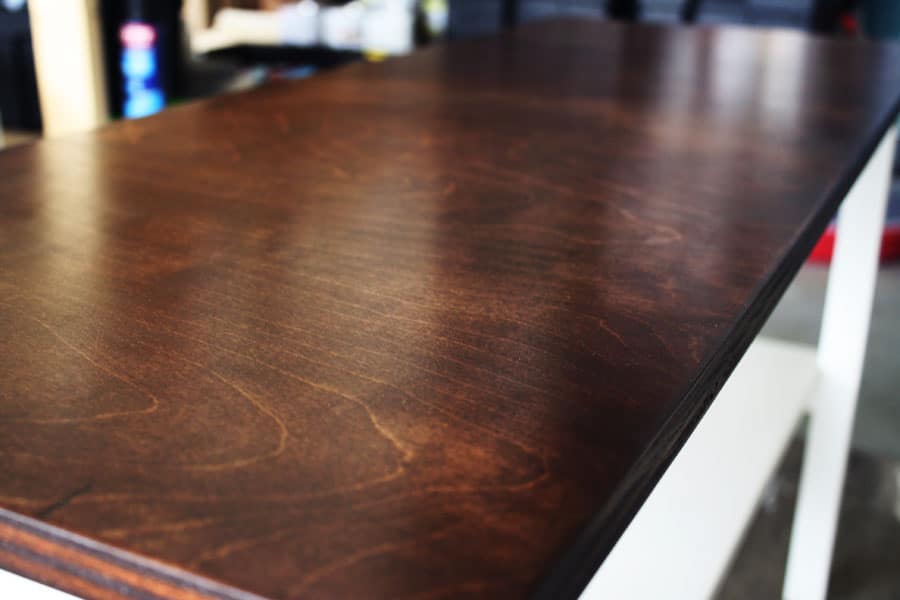 And just like that, she's done! Ta-da!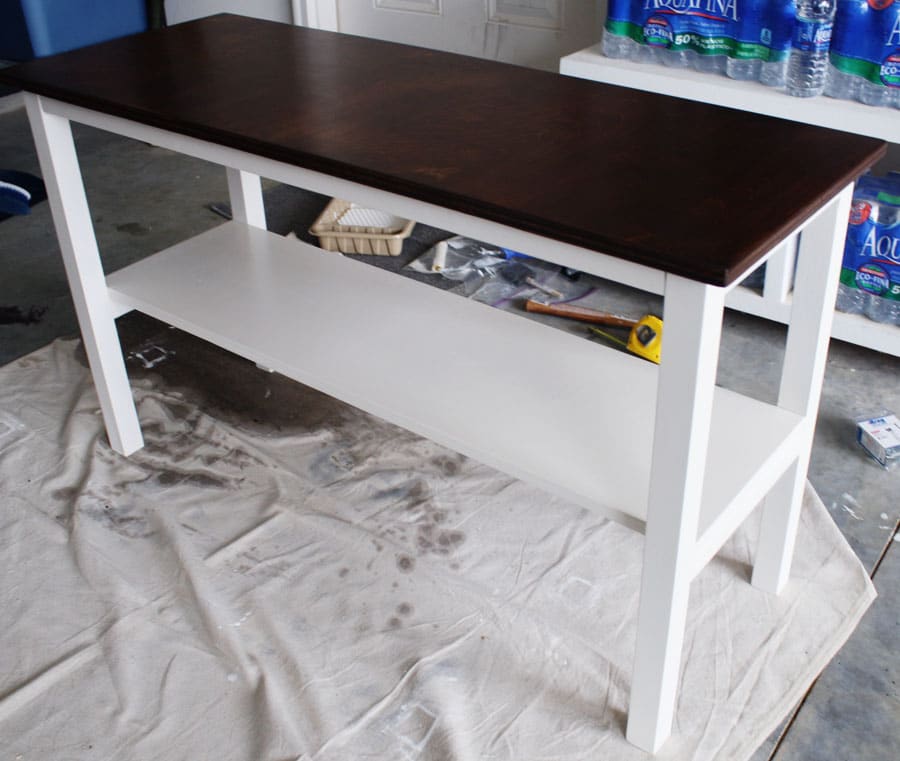 And with the help of the wood glue and strong pocket hole joints, this thing is sturdy! As you can see, it's been toddler-tested. Evie loves to climb all over it and camp out on the bottom shelf. What a cutie, she's my favorite tiny person ever.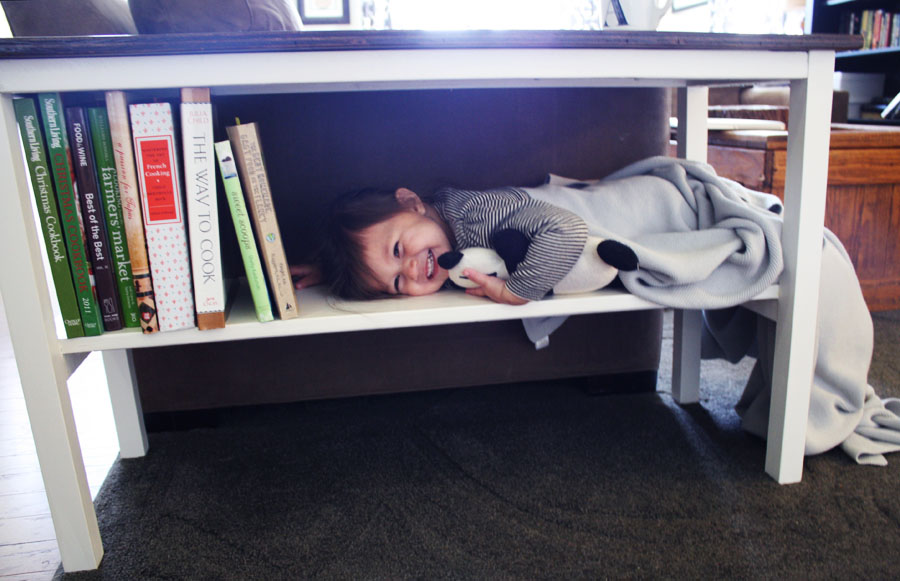 I love that this end table has more than enough space for my drink, laptop, and other miscellaneous stuff I want to have nearby me while I'm watching Breaking Bad.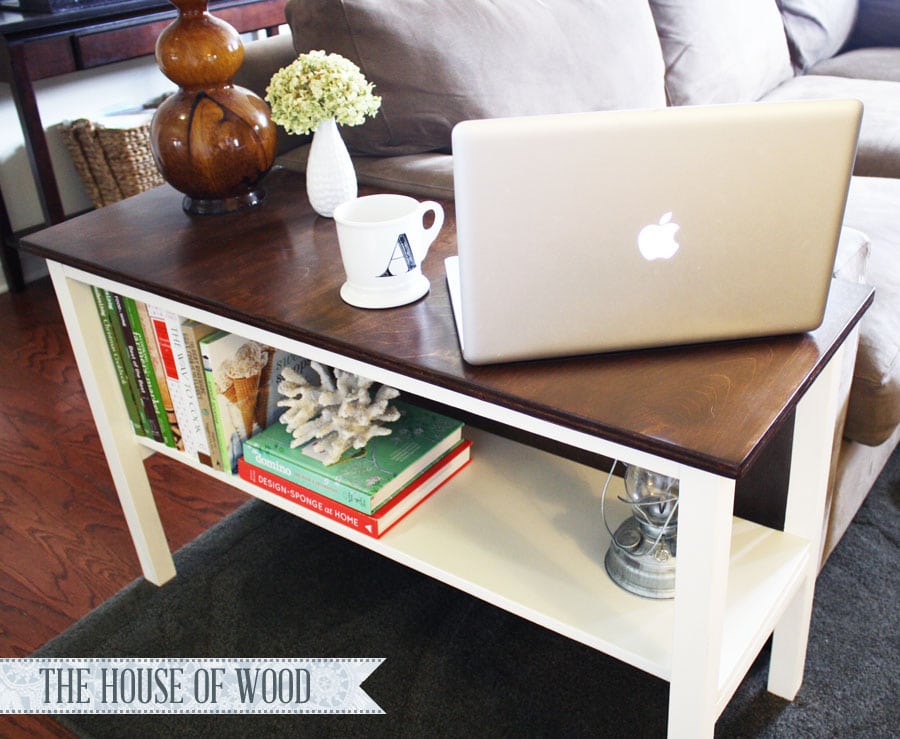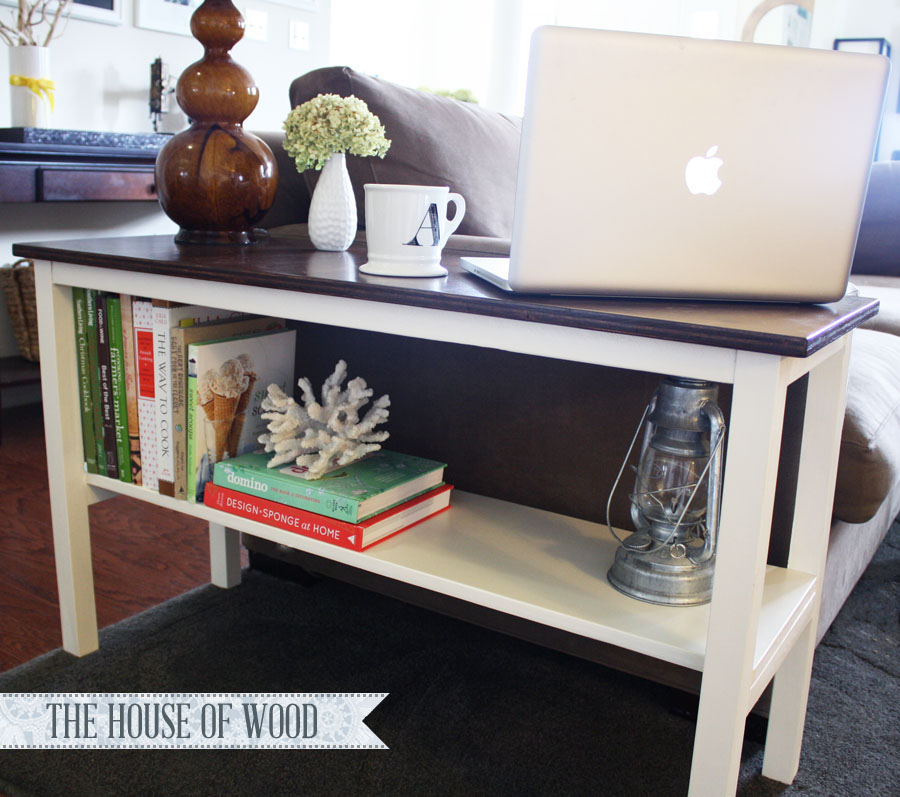 If you're timid about building furniture from scratch, this is the perfect starter project for you! Hop on over to Ana's site for the complete step-by-step plan! Thank you so much, Ana! I LOVE my new perfect end table!
So, are you guys taking on any DIY projects this weekend? It would be the perfect weekend to take on this perfect end table project! Happy Labor Day, everyone!
Pin it for later!