Happy Friday, House of Wood friends! It's Maritza from Maritza Lisa and today I wanted to share this DIY Terrazzo Wall Art with you. I grew up in a tiny island in the Caribbean and the floors in our homes were terrazzo. It helped keep our homes cool while enjoying the tropical heat. It's wonderful and nostalgic to see terrazzo popping up as a design trend now. What's old is new again. Although I won't be able to update my floors with terrazzo, I can take this trend and use it as an accent in my home with this quick and easy DIY.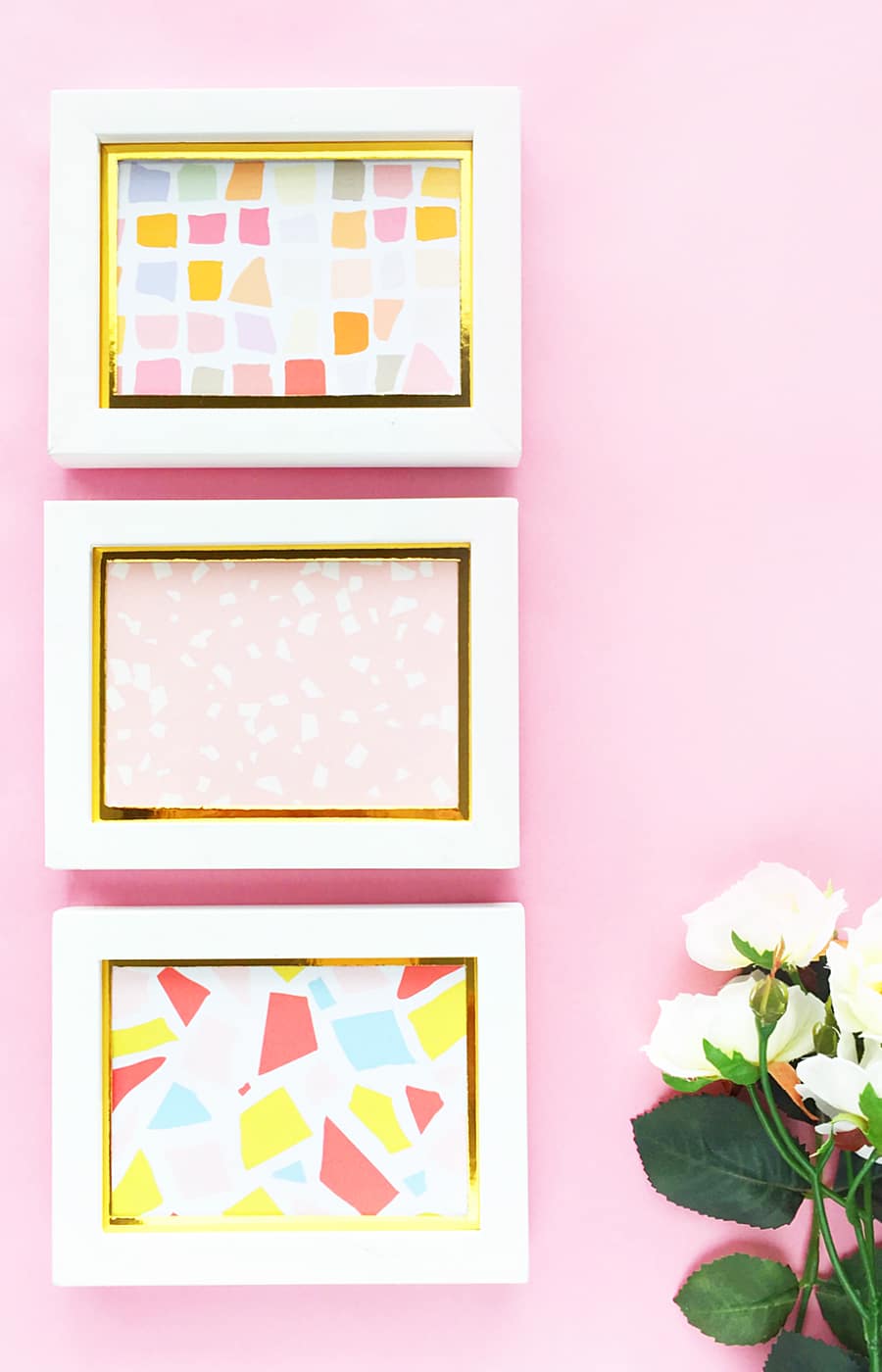 I decided to add a pretty gold touch with gold foil mats too. You can play around with colored card stock as another option. Be creative! Let's begin…
DIY Terrazzo Wall Art
Supplies:
Printer
Graphic Software (I used Silhouette Studio – there is a free version)
Terrazzo Patterns/Images (I got mine on Creative Market)
Ruler, craft knife and cutting mat
White picture frames
Gold foil (I got mine at the craft store)
Pencil
Cardstock

Directions:
In your graphic software, open your terrazzo patterns
Resize and print each pattern on your card stock
Take the mat out of the picture fame
Using your pencil, trace the outer rectangle of the picture mat on each printed terrazzo pattern
Using your ruler, craft knife and cutting mat, cut each rectangle
To make the gold mat, trace the picture mat on the non-gold side of your gold foil
Using your ruler, craft knife and cutting mat, cut each mat
Assemble your wall art (picture, frame and mat)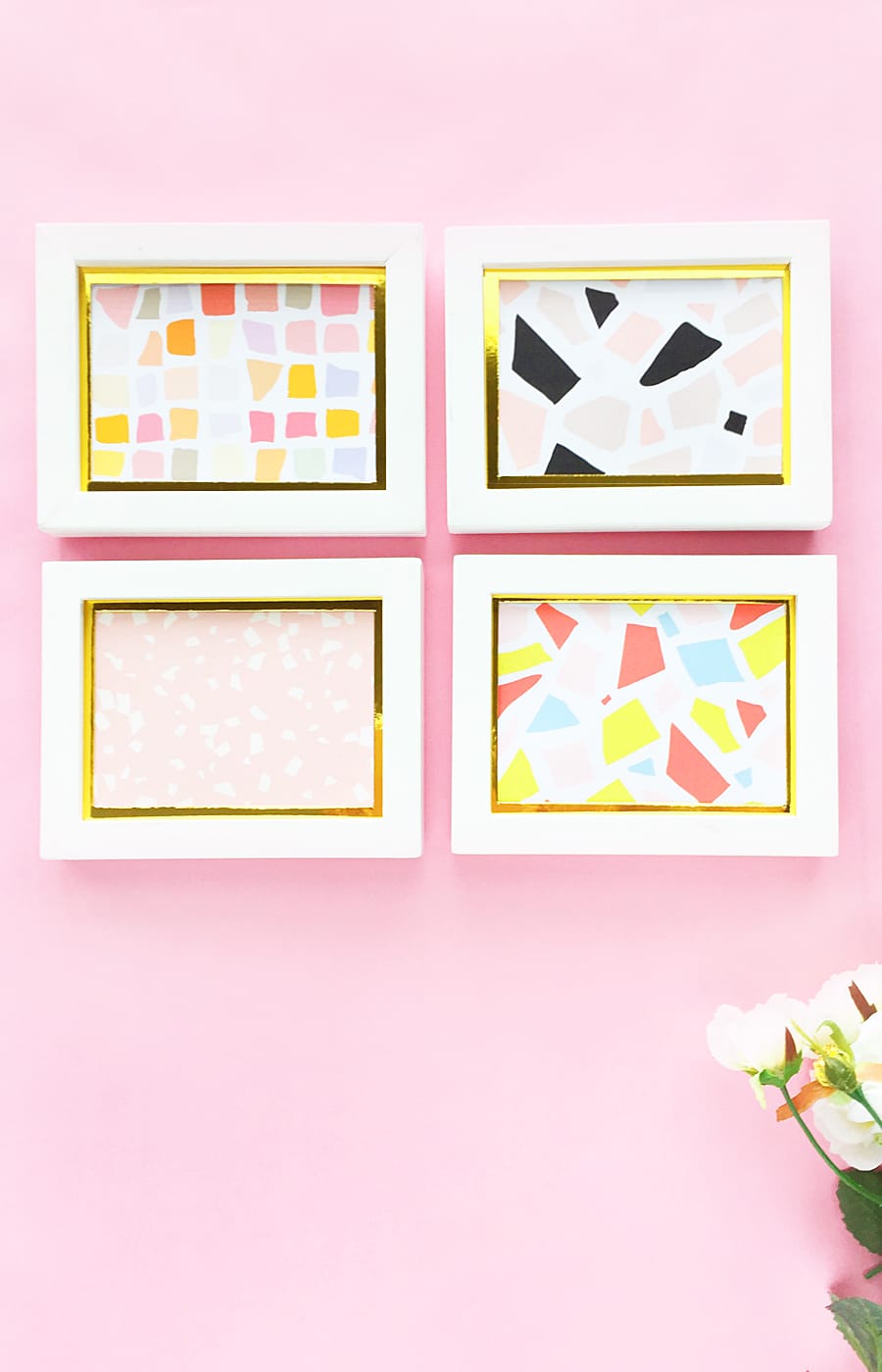 All you need to do is hang these pretty framed patterns up on your walls! Your home decor will now be on trend with these pretty patterns without having to spend a lot of money. Thanks so much for reading and making with me – I can't wait to hear how your stunning wall art turned out!