You guys. Check out this adorable DIY Toddler House Bed!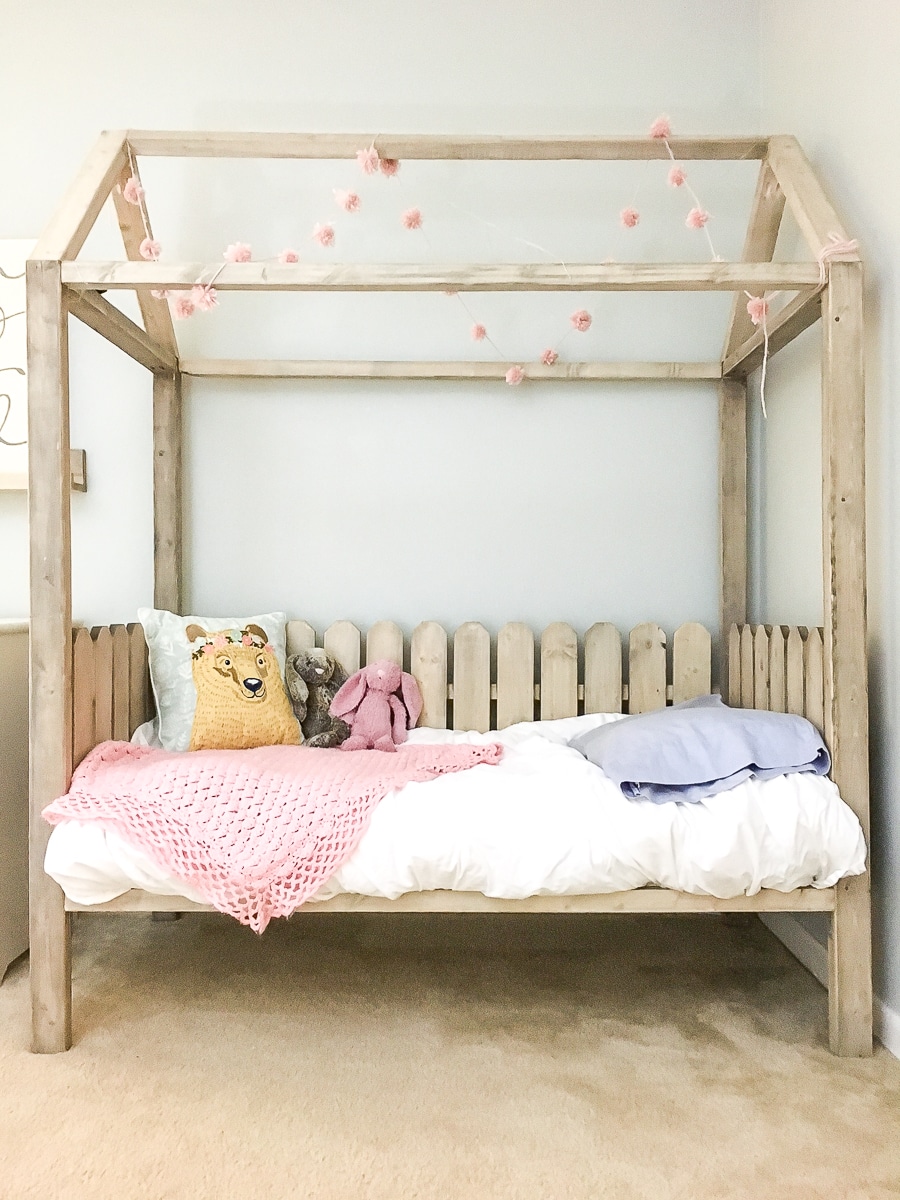 Right?!?! I'm dying over the cuteness here! In fact, this whole room is simply perfect.
I'm so excited to be teaming up with Anya and her husband Topher on this DIY Toddler House Bed project. Anya runs a Florida-based sign shop called Haven Made Designs (follow her on Instagram @havenmadedesigns). She and her hubby were transitioning their daughter from a crib to a toddler bed and wanted to build her something fun and whimsical, yet low to the ground. I'm so happy they reached out and asked me to draw up the plans for them!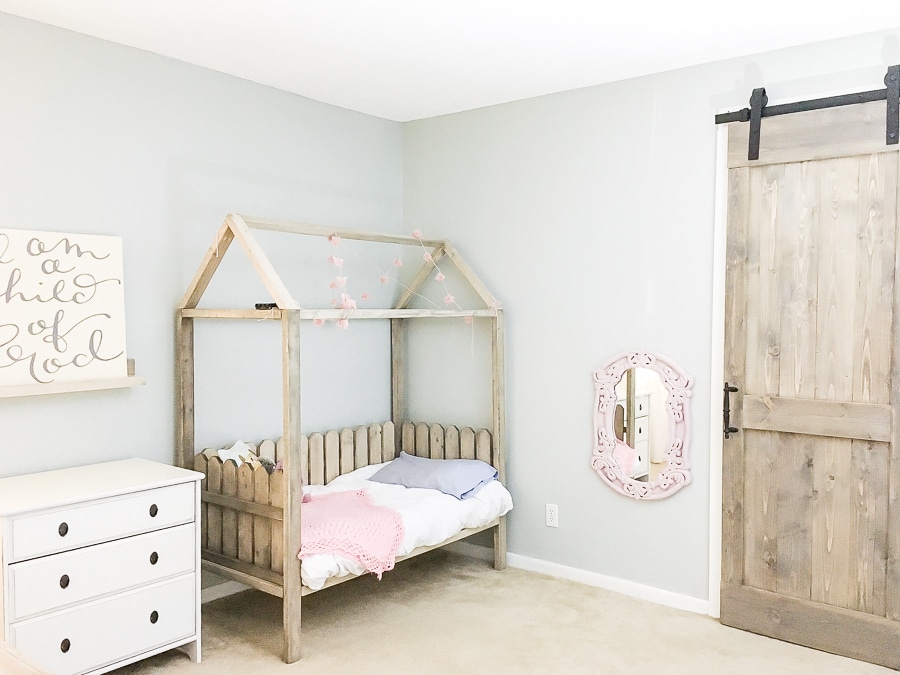 This bed accommodates a crib/toddler mattress. Can you believe this project cost less than $50 in lumber?! Fifty bucks never looked so good!
Let's take a peek at the rest of the room – so many thoughtful DIY details here. Anya and Topher also built this kids' farmhouse table too! You can find the plans for the kids farmhouse table here. And what about that rock wall??? I love every detail in this sweet space.
I'm swooning over her awesome signs. You can buy them from her shop here.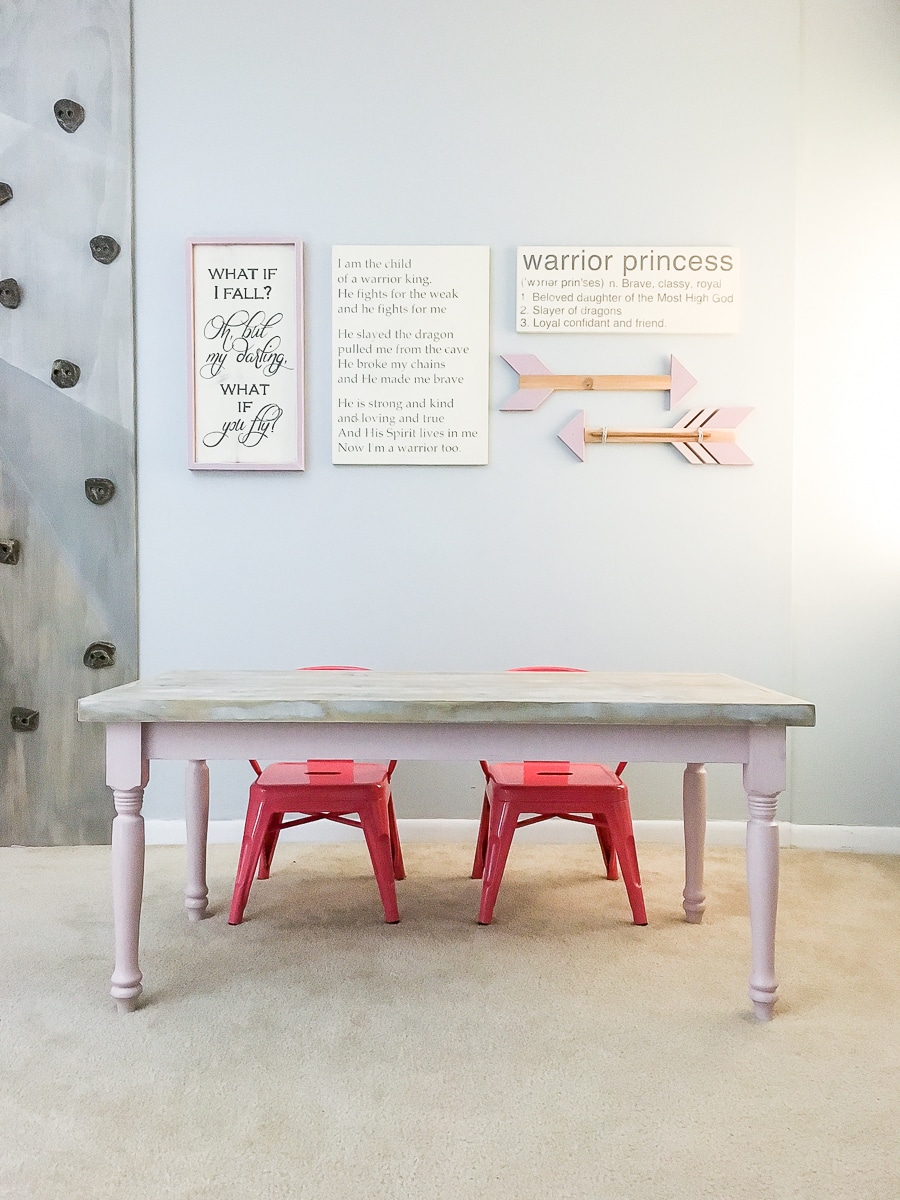 Anya did mention that they didn't use wood glue on some parts of the bed so that they could easily disassemble it when the time comes but they did, however, reinforce the corners with these metal brackets. She says these added brackets make it plenty sturdy for her little monkey. 🙂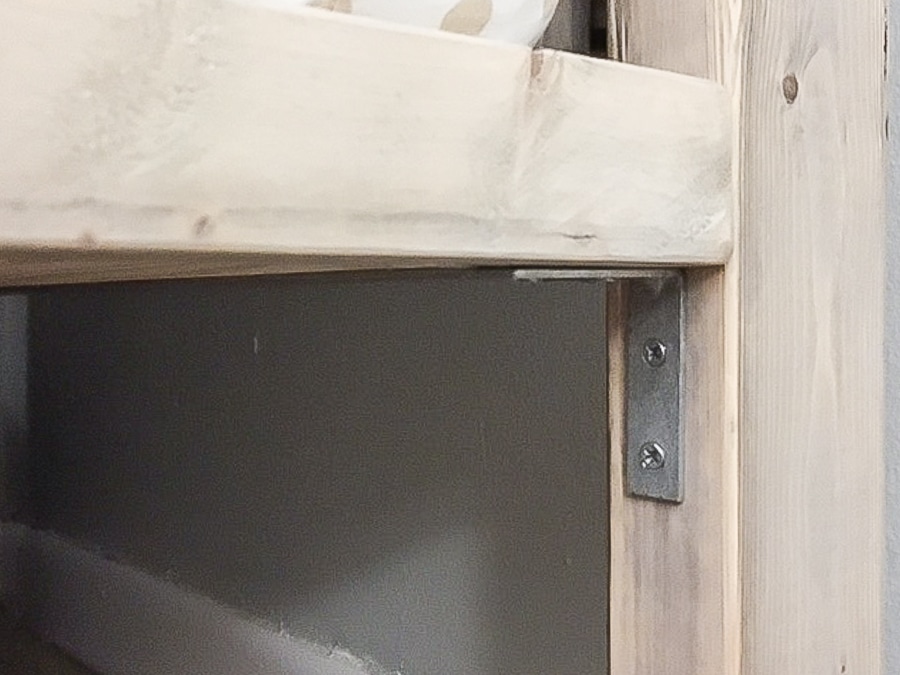 Are you ready to build a DIY Toddler House Bed for your little one? We're thrilled to be sharing the plans with you today!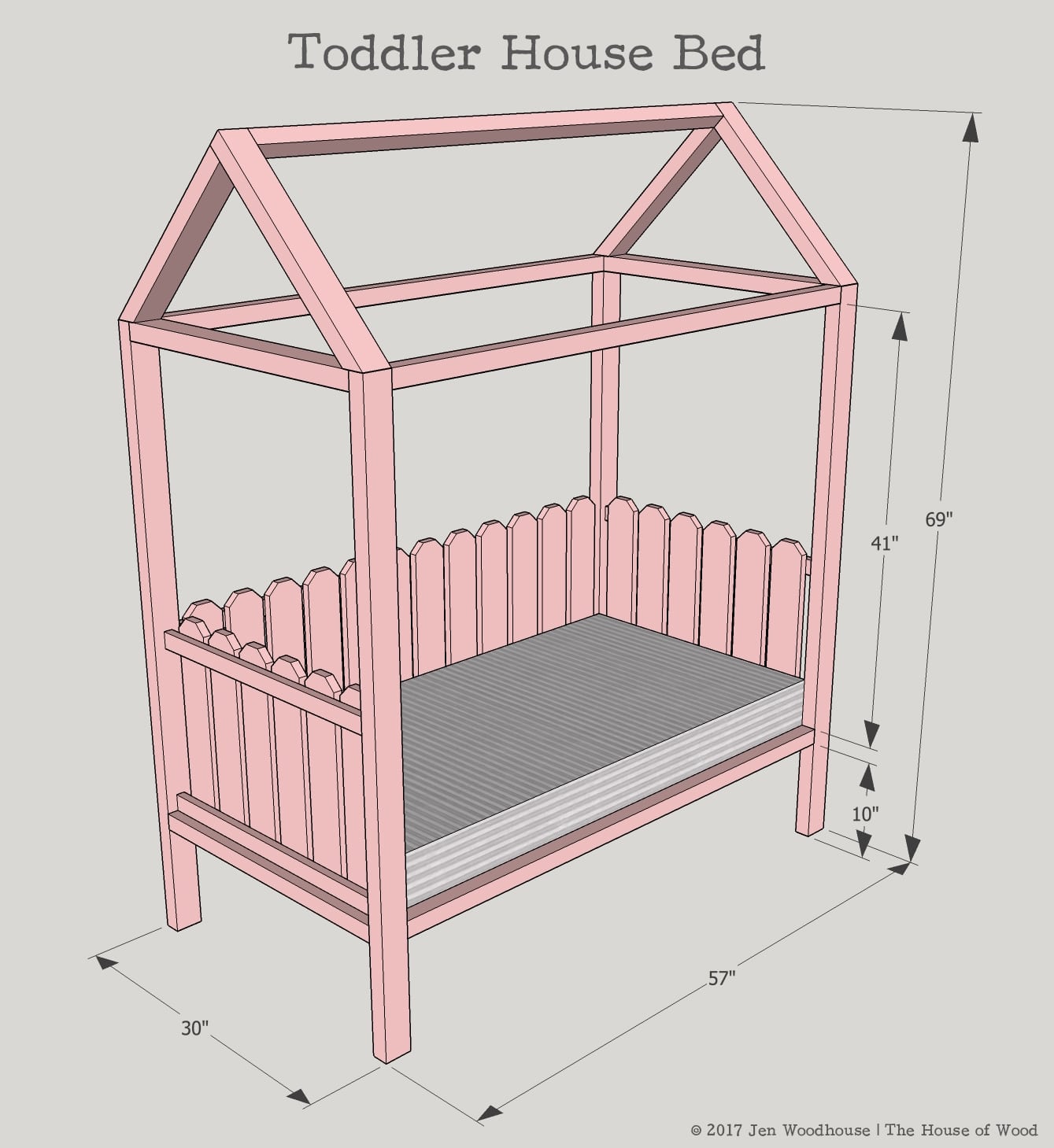 Thanks for reading, friends! If you build this DIY Toddler House Bed, please tag me @jenwoodhouse so I can see your handiwork!
Love this project?
Pin it for later!