These round wooden stools went with our old dining set, which we sold on Craigslist last month: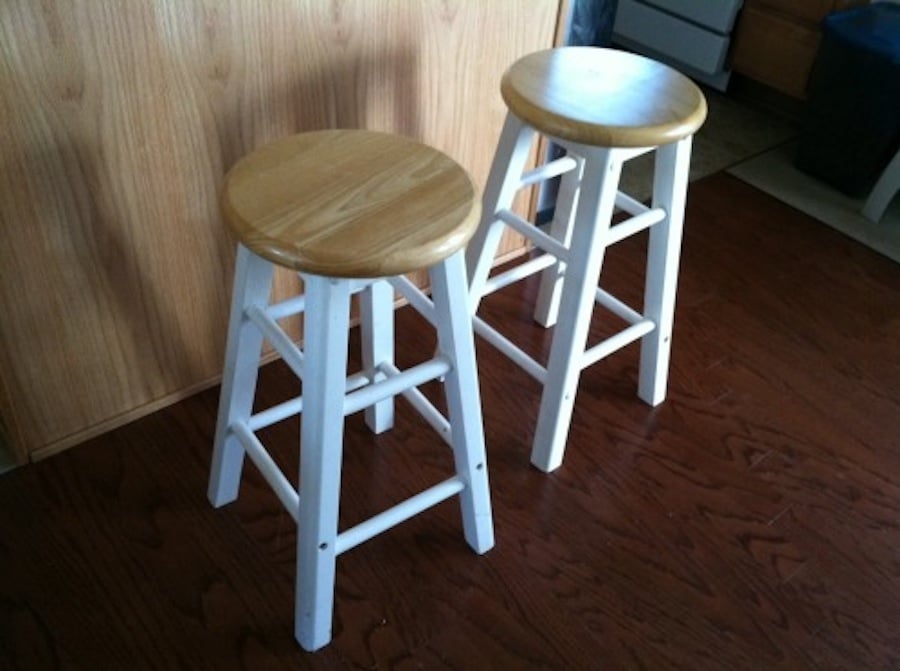 Booooring! Oh, sorry, I almost fell asleep for a second there; these stools are so hum-drum. And since they're all by their lonesome and don't really match anything in our home, I decided to jazz them up with a bit of batting and fabric so they'd coordinate with our new window cornices and dining chairs.
First, I unscrewed the seat of the stool from the legs. Then, I wrapped the seat with the batting and fabric and stapled it underneath.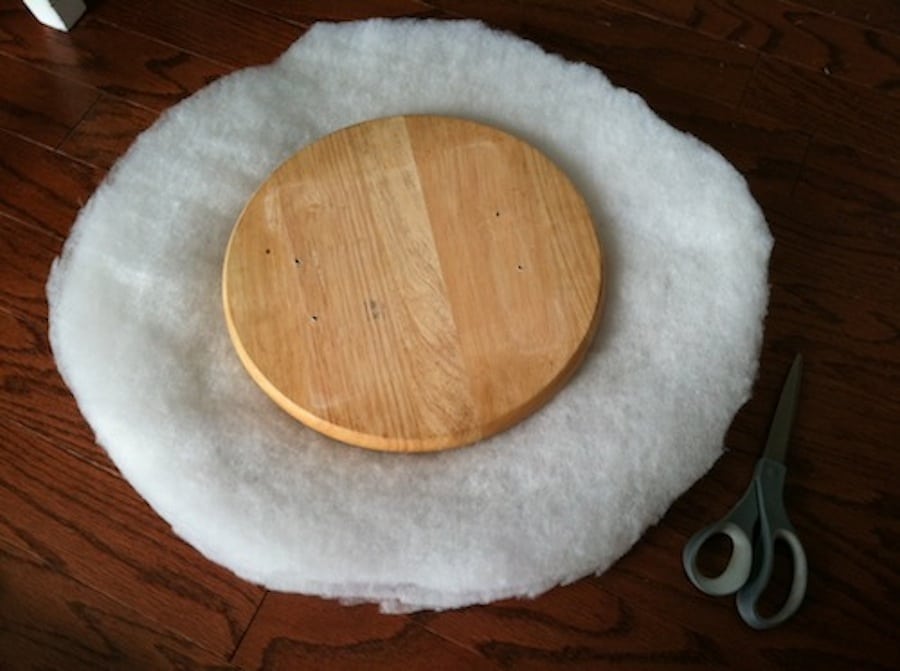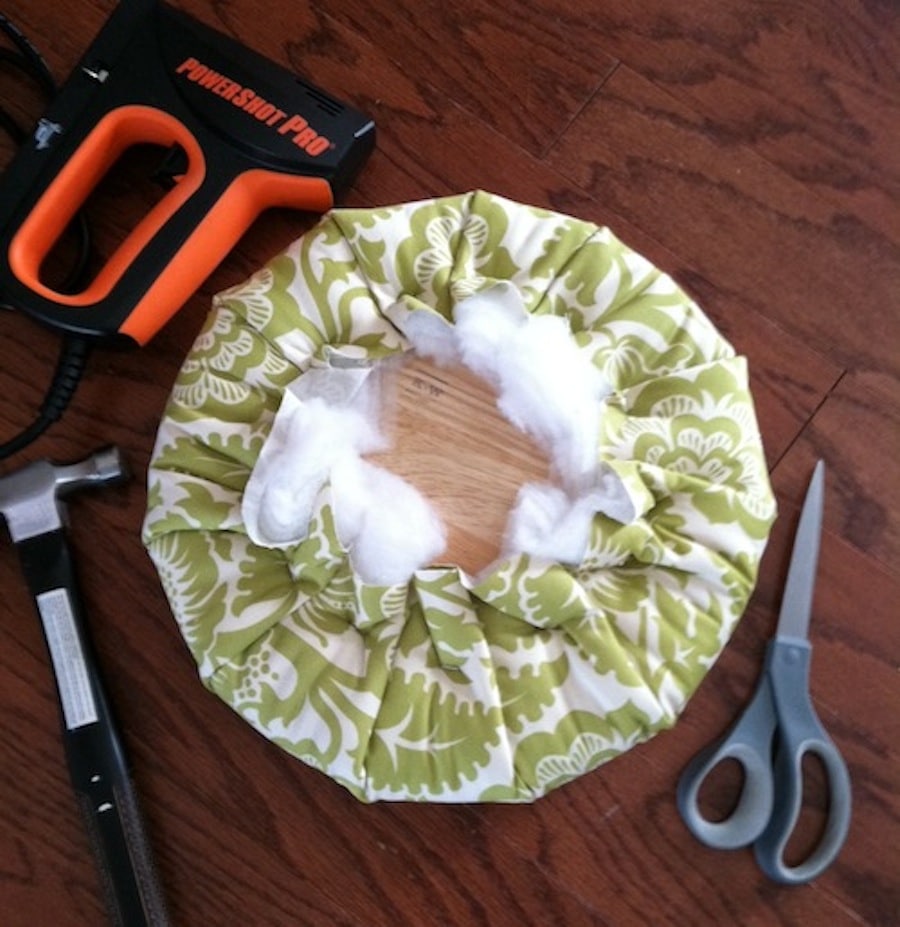 I suppose I could've cut out a piece of solid fabric and stapled it underneath to make the underside look more finished, but the Eggroll was about to wake up from her nap, so I just screwed the seat back onto the legs and called it a day.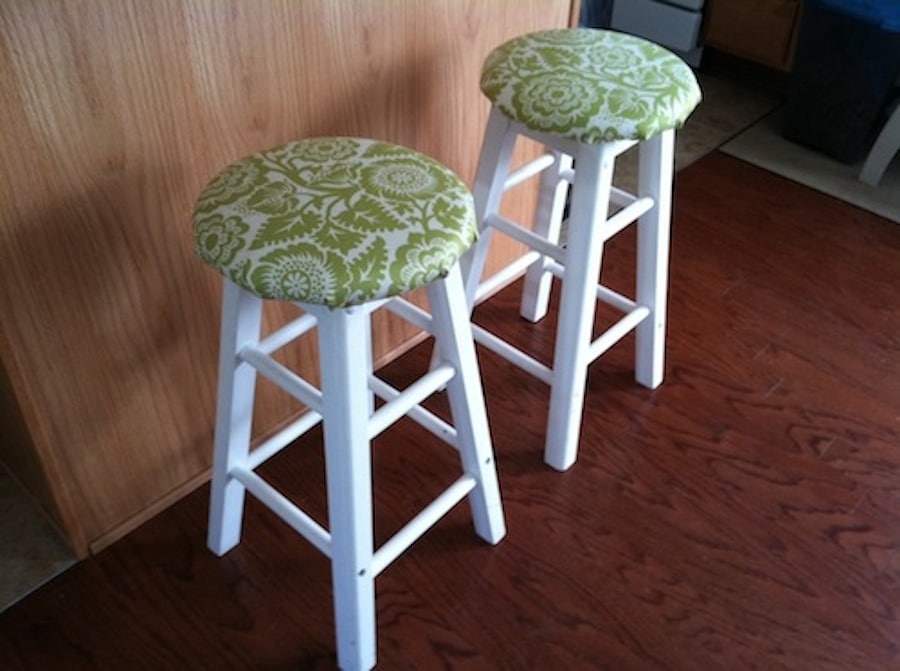 Don't you just love a quick fix? Color me happy.
Cost Breakdown:
1/2 Yard of Joel Dewberry Blockprint Blossom fabric: $7.25
Batting: already owned
Power drill: already owned
Staple gun and staples: already owned
Total Cost: $7.25