Ermahgerd you guys. It's officially Fall, my faaaaavorite season! It still doesn't feel much like Fall here in Texas, but they're selling pumpkin spice everything in all the stores, so I'm calling it a win. I just love Fall and I've added a few decorative touches to our home to celebrate the season. So are y'all ready for a week of inspiring Fall home decor ideas? I'm thrilled to be joining several of my talented blogger friends in The Seasonal Simplicity Home Tour, hosted by April from House by Hoff and Krista from The Happy Housie. Be sure you don't miss the week-long schedule at the end of this post.
Welcome to my Fall dining room!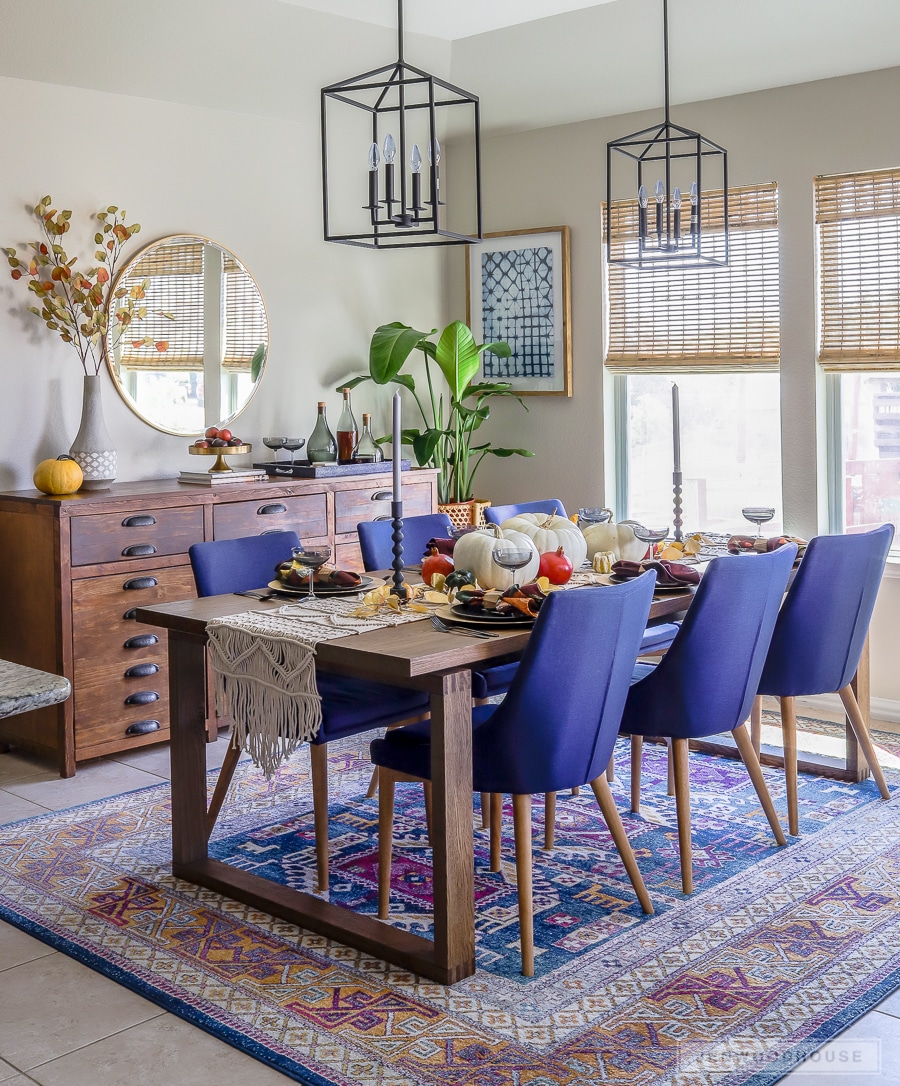 *This post contains affiliate links. To read my full disclosure policy, click here.
SHOP THIS SPACE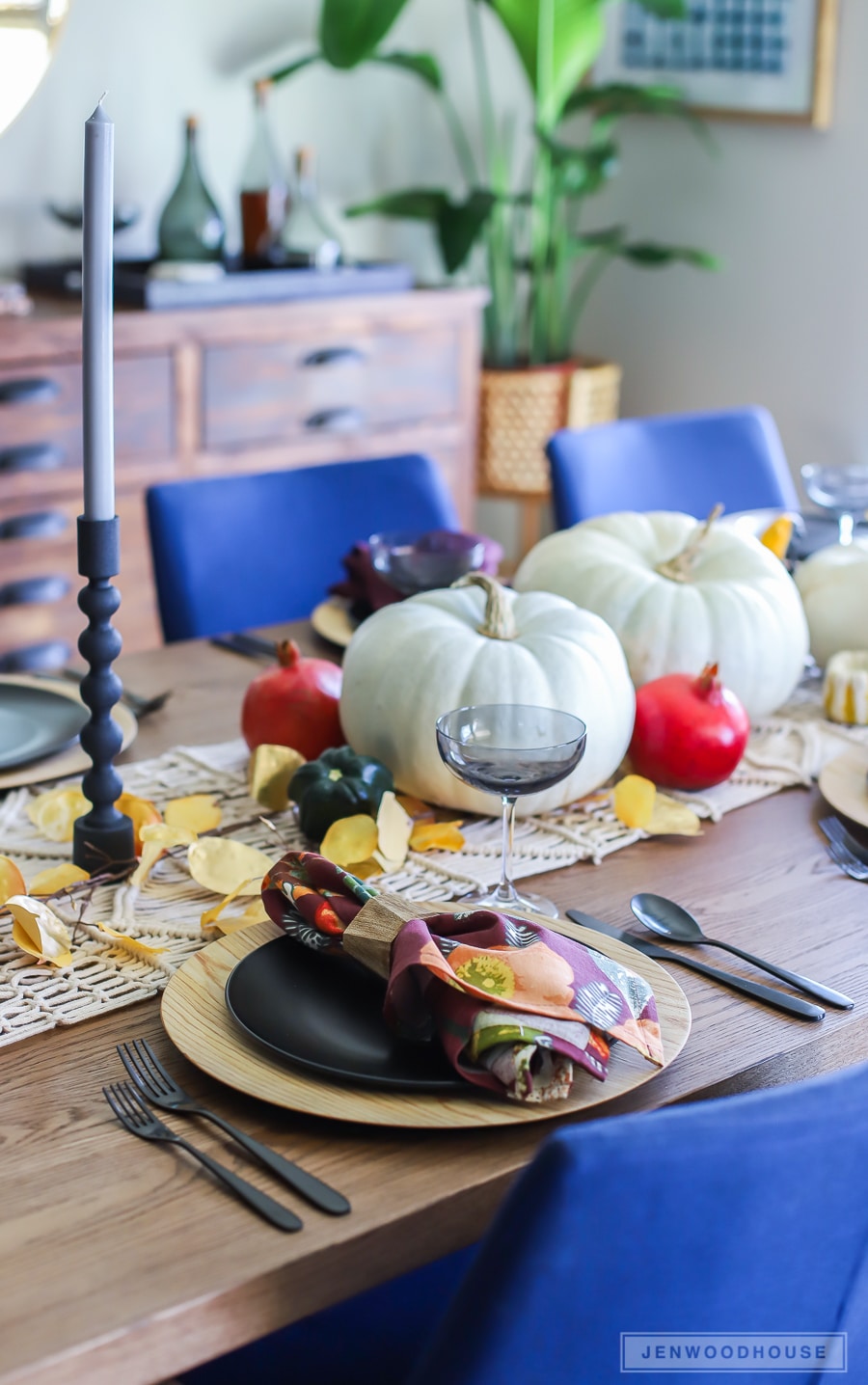 This tour is all about adding simple seasonal touches to your home; no need to stress over this. Lord knows we've got enough on our plates (see what I did there?) with the kids in school, the holidays fast approaching, and the year coming to a close.
This cozy table setting was really simple to put together. A few pumpkins, pomegranates, and plums serve as the centerpiece. Pair that with some cloth napkins with a beautiful deep burgundy and burnt orange floral pattern on them, and you've got yourself a fun and festive Fall tablescape.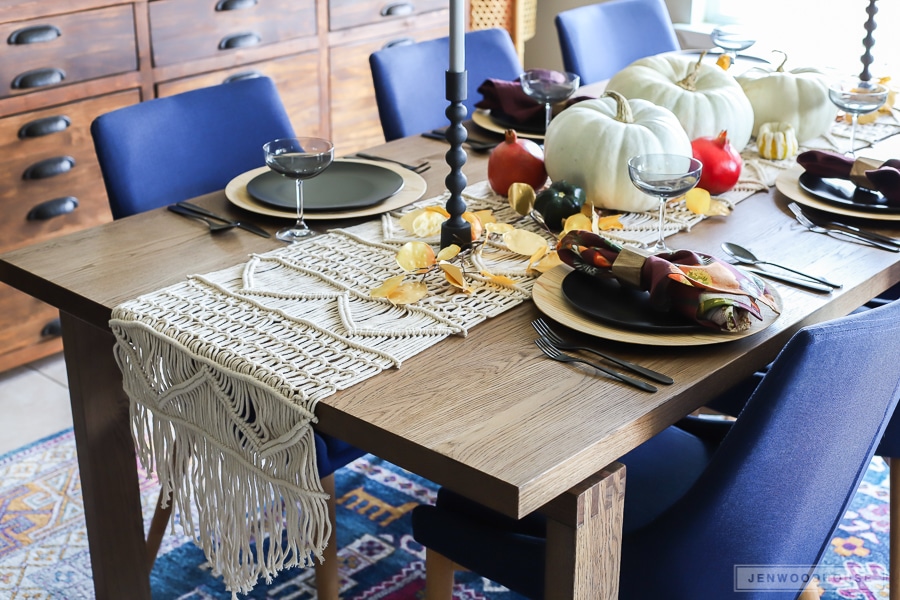 Isn't this macrame table runner gorgeous? It adds so much texture and coziness to this table. I bought this one from Anthropologie, but my dear friend Aniko makes the most beautiful macrame masterpieces.
SHOP THIS SPACE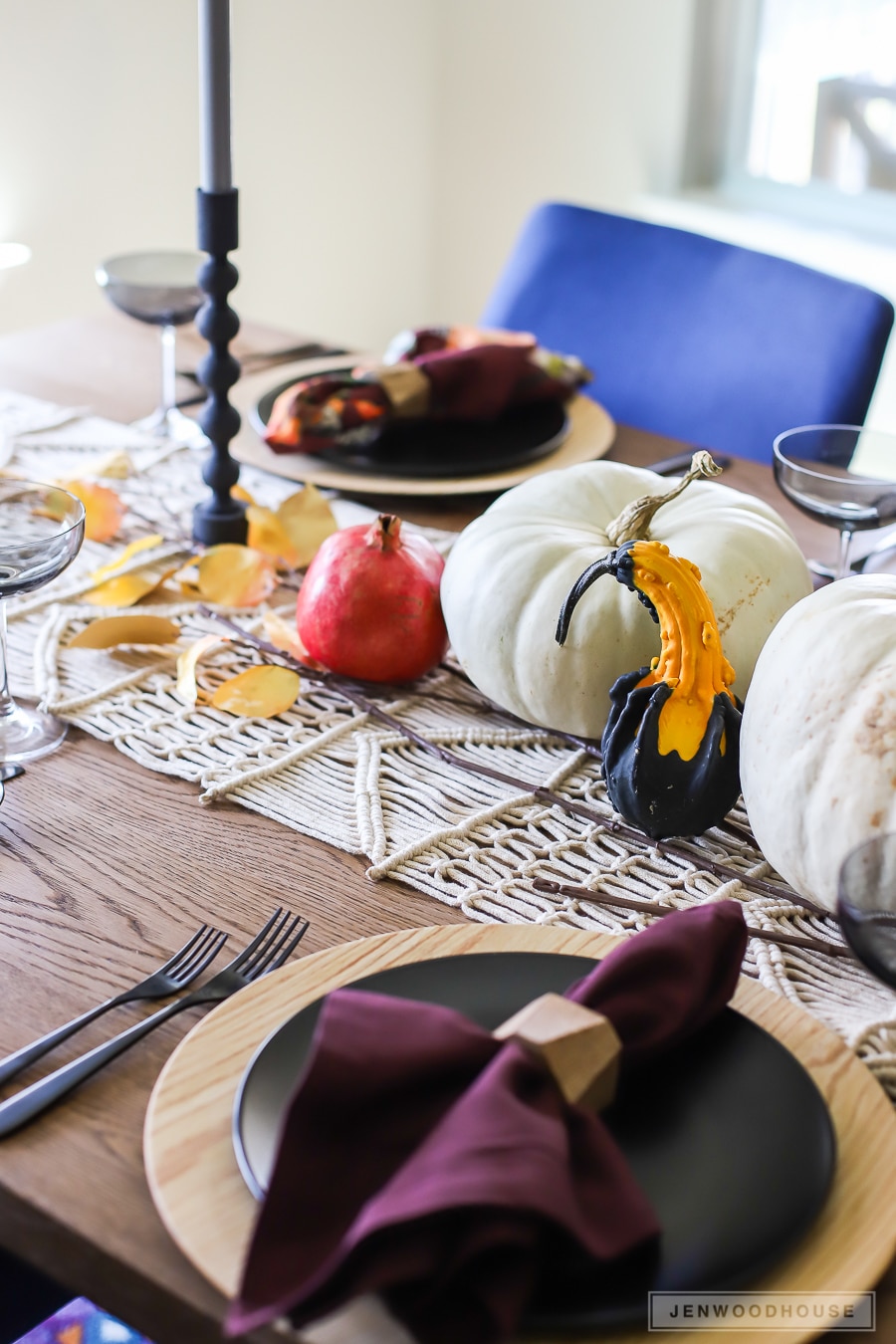 I've gone to the dark side with these matte black plates and flatware. IKEA! Who knew?! And I got the best deal on these wooden chargers at $2 bucks a pop from a local place in Austin called CV Linens.
SHOP THIS SPACE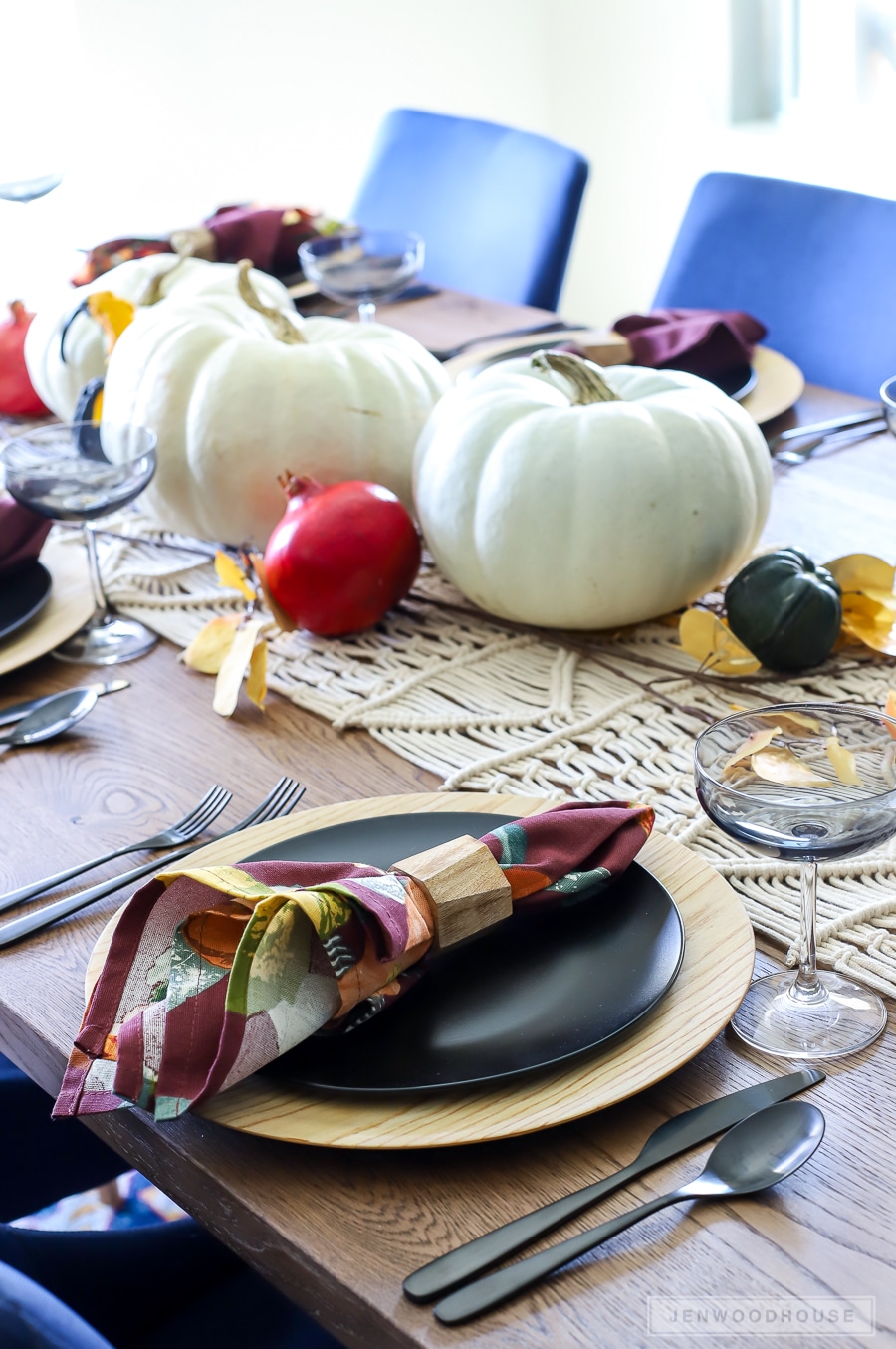 The cloth napkins are from World Market a few years ago. I love the deep Fall colors and the floral pattern is just stunning.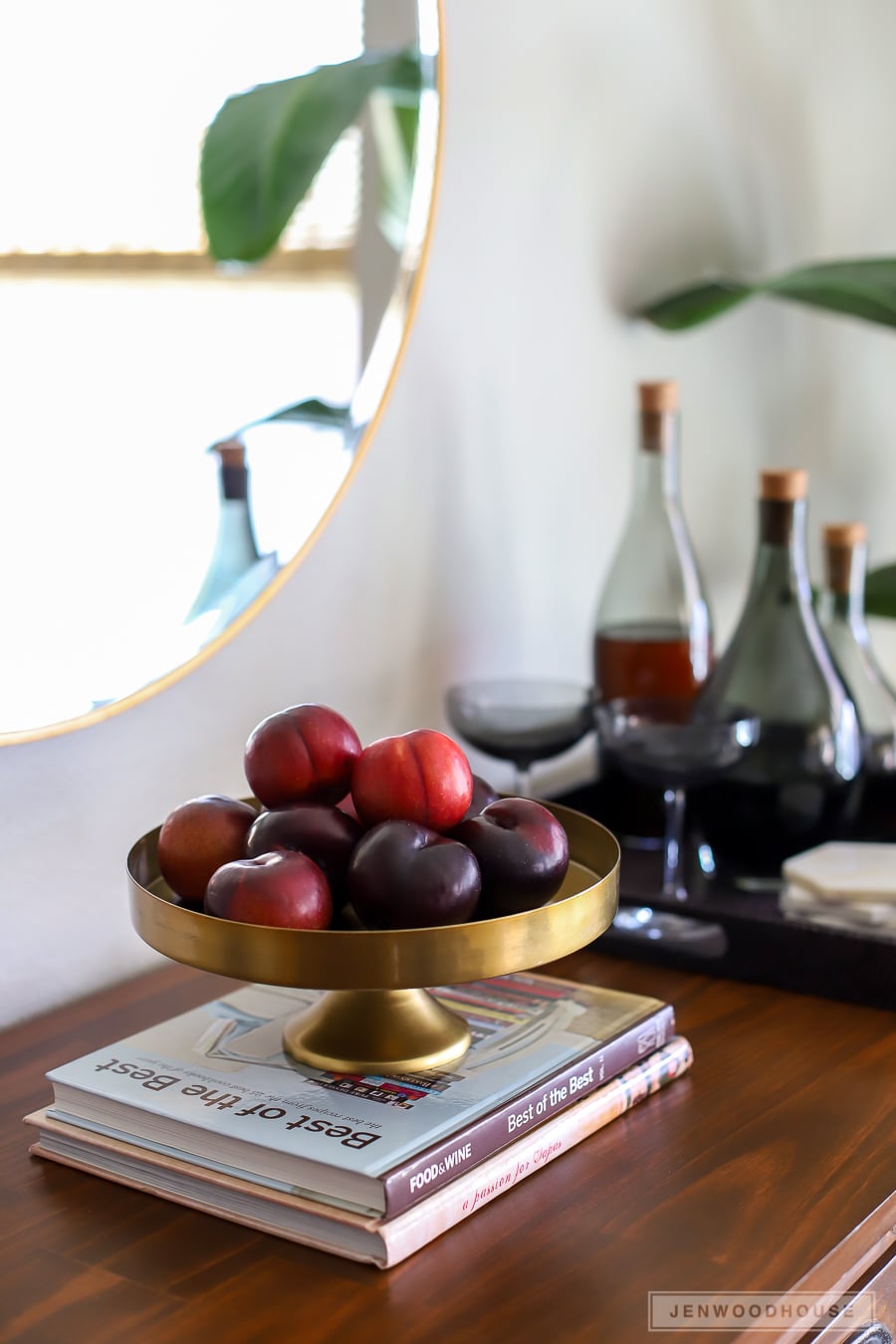 If you saw my Summer Home Tour this year, you may recall I was on the hunt for the perfect window treatments for this space. Well, I'm happy to report I finally settled on these bamboo shades and I absolutely love them.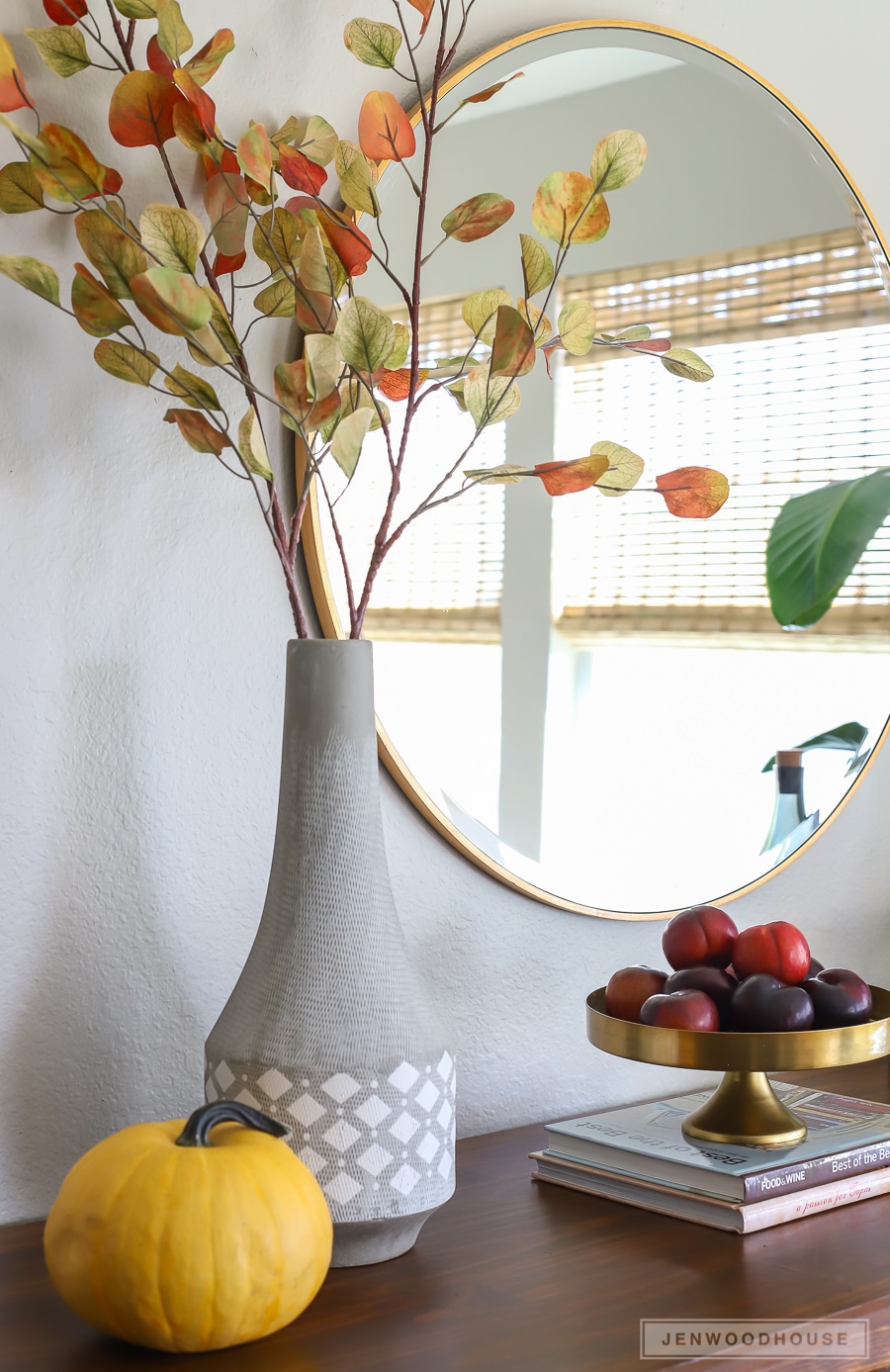 This decanter set is so sleek and cool, right? I've been obsessed with smoke glass lately. I recently bought some table lamps for our master bedroom, this decanter set, and wine glasses all in this beautiful smoke glass. I've become a fiend for it recently. Someone needs to stage an intervention.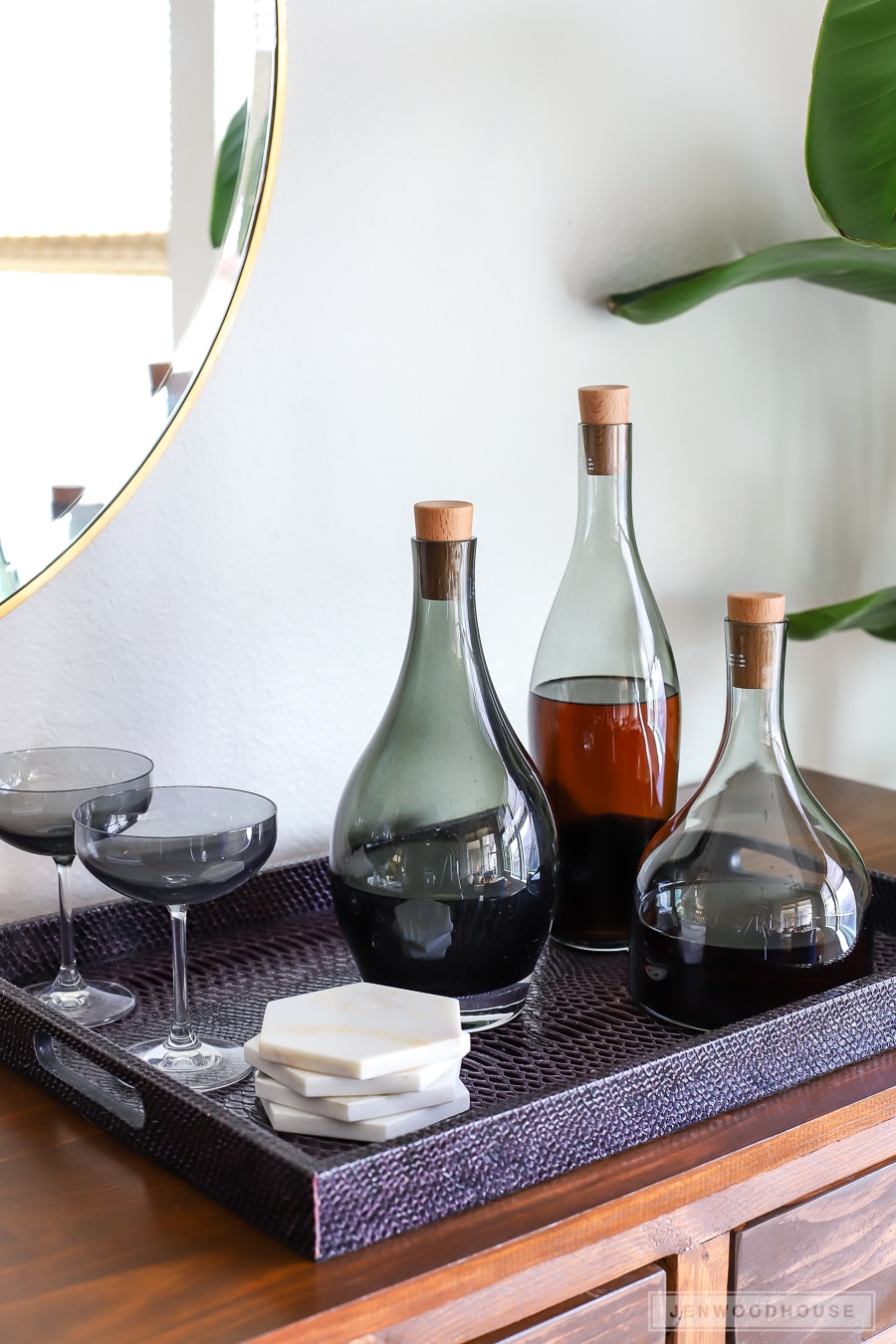 I changed out the light fixture yet again. I think I've finally settled on these black lantern lights though. I really loved the bamboo pendant I had before, but once I added the bamboo shades, it was just too much of a good thing.
SHOP THIS SPACE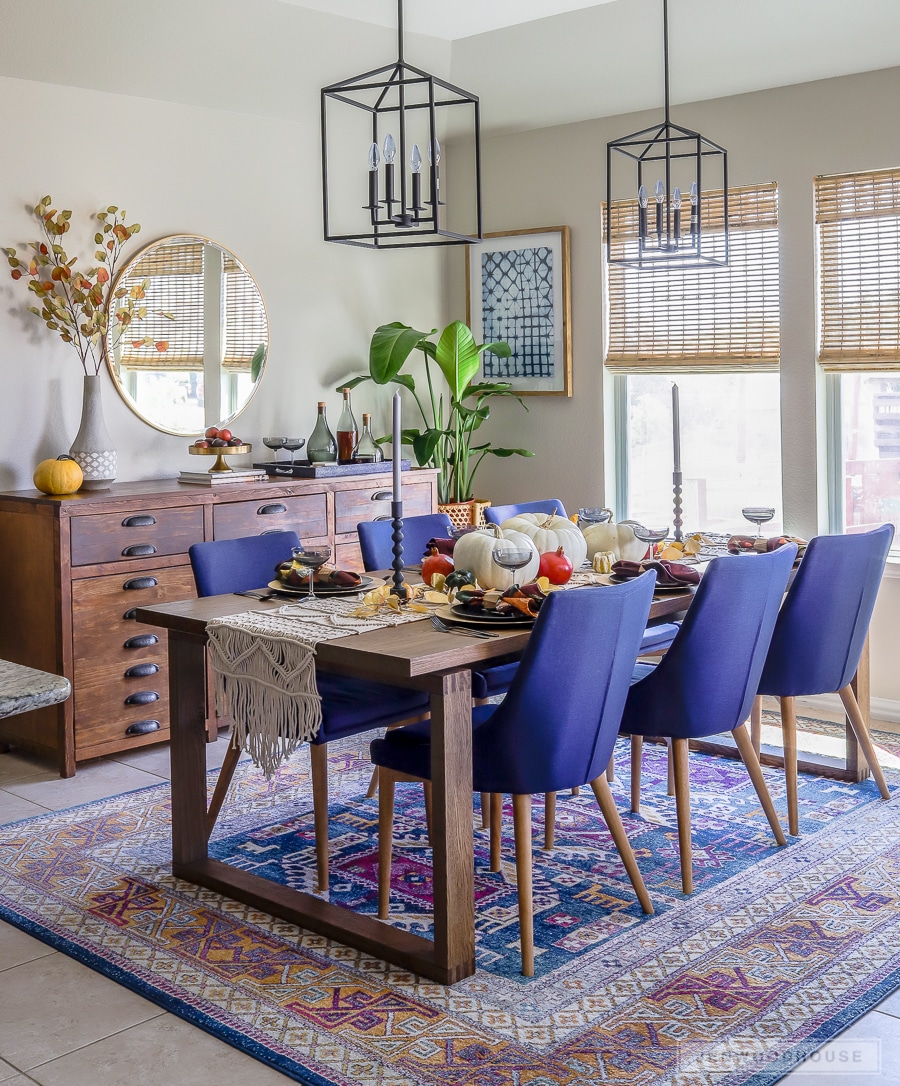 I hope you enjoyed my Fall dining room tour! Be sure to visit the rest of the homes on this tour. Jaime from That's My Letter is the next stop. You are sure to leave inspired! Happy Fall, y'all!