If you guys thought my gilded pumpkins project was kindergarten-level, this project is downright pre-school.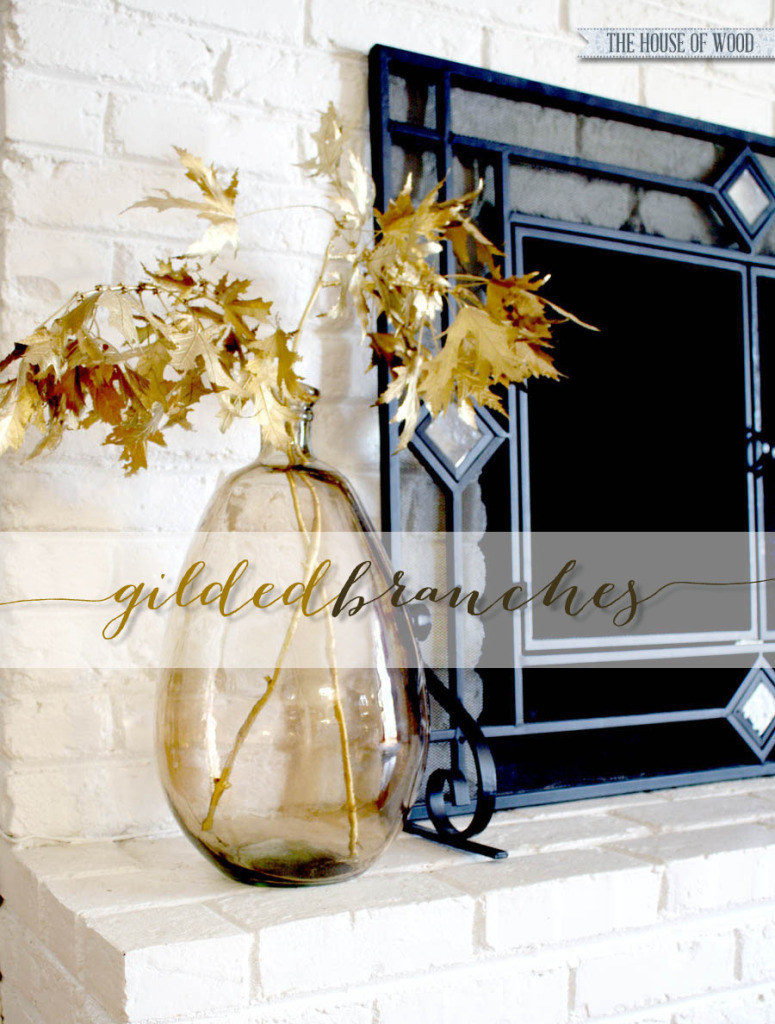 I literally walked outside, cut off some low-hanging branches from one of the trees in our yard and spray-painted them gold. That's it. The only way I could've made this project any easier would be if I found some branches lying on the ground.

I wish I could tell you I painstakingly gold-leafed each and every, well, leaf, but really.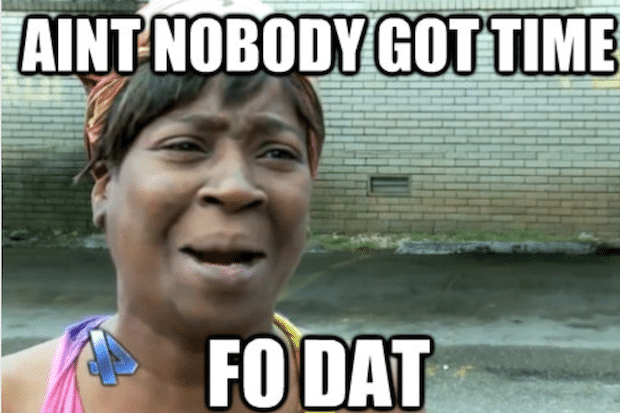 After the paint dried, I stuck the branches in a jar and called it good.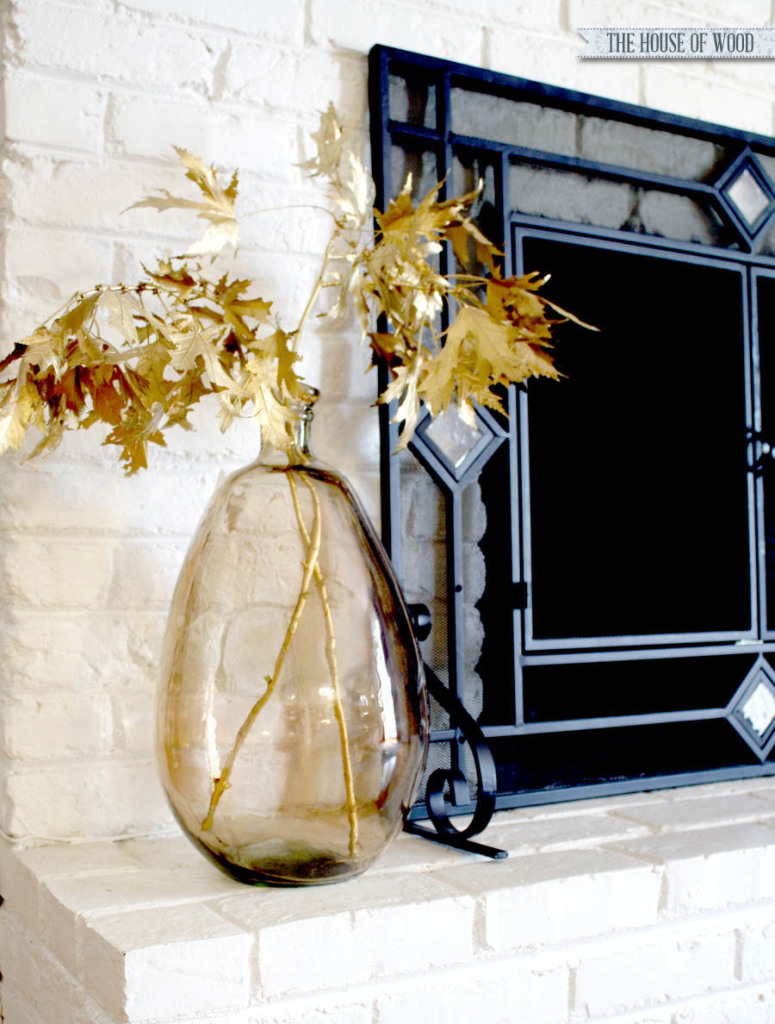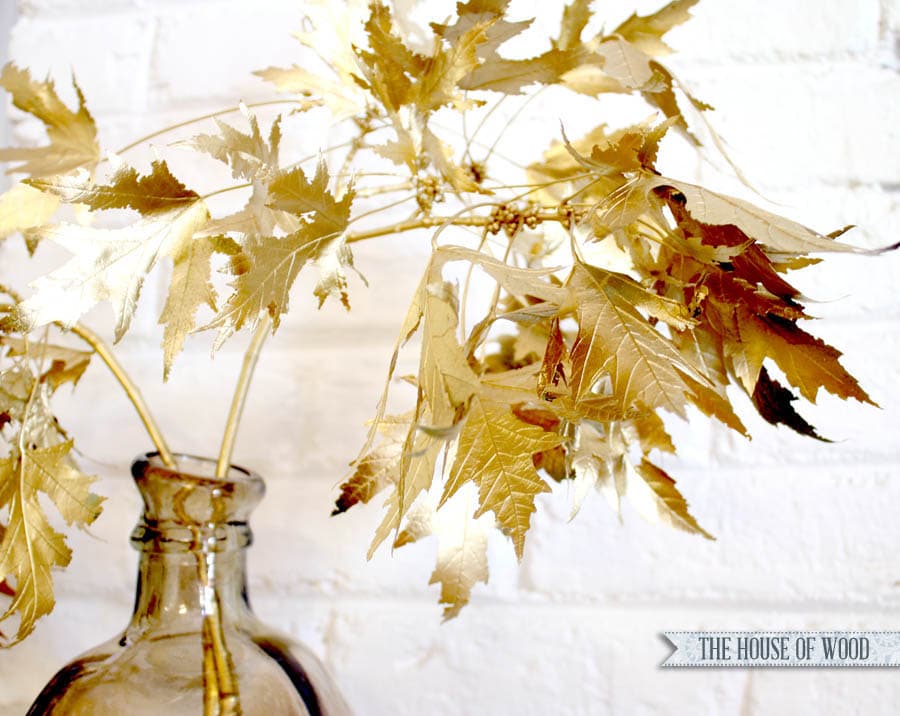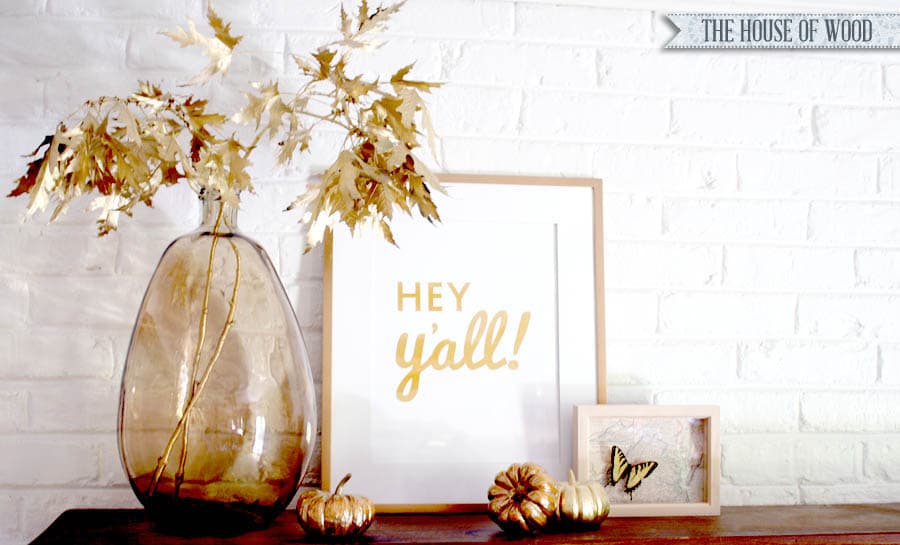 Doesn't get much easier than that, amiright? I'll be back to reveal the full Fall mantel makeover, but until then, happy Fall, y'all!
Are you on Instagram? I am! Let's be friends. It'll be fun.
Pin it for later!